Gifts for the ryobi fan
---
18V ONE+ 24Q Hybrid Power Cooler
This RYOBI 18V ONE+ Hybrid Iceless Power Cooler is the ideal gift for RYOBI enthusiasts who want the latest and greatest in cordless innovation. Featuring integrated hybrid capability the power cooler can be powered by any 18V ONE+ Battery, 120V wall adaptor, or 12V car adaptor. his cooler also features integrated tie-down loops, a bottle opener, and even a USB-A port to charge small devices. This cooler is packed with features and versatility, making it a must-have for any RYOBI super fan.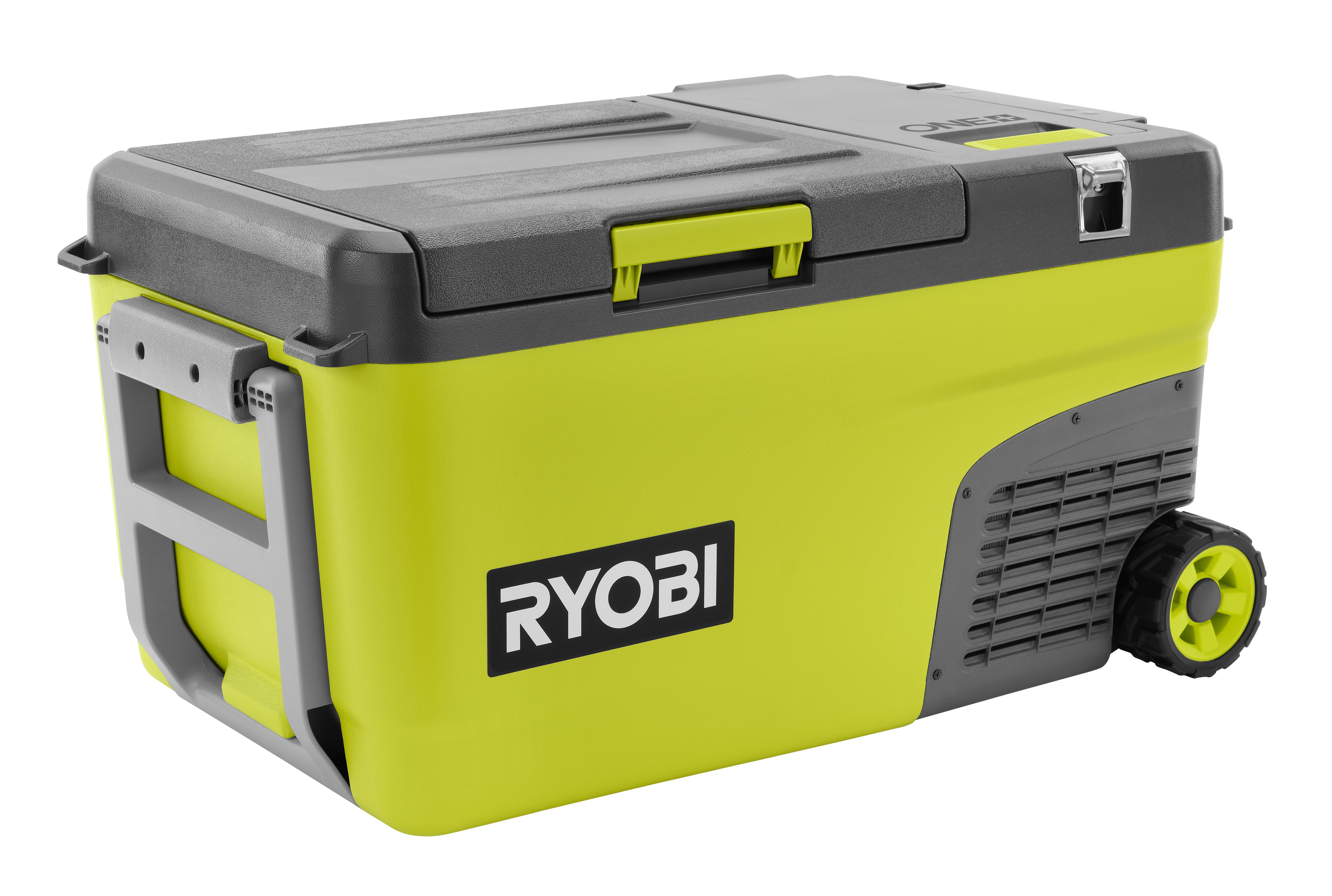 18V ONE+ 24Q Hybrid Power Cooler
PI1824QBT
---
40V HP BRUSHLESS KINETIC LOG SPLITTER KIT
Discover the World's First Cordless Kinetic Log Splitter - the perfect gift for the RYOBI fan in your life! The RYOBI 40V HP Brushless Kinetic Log Splitter Kit is perfect for anyone who is looking to make the switch from gas to battery power! With a single charge, you'll be able to make 150 splits while also delivering 12 tons of splitting force. Make your RYOBI fan's day with the gift of power, efficiency, and versatility.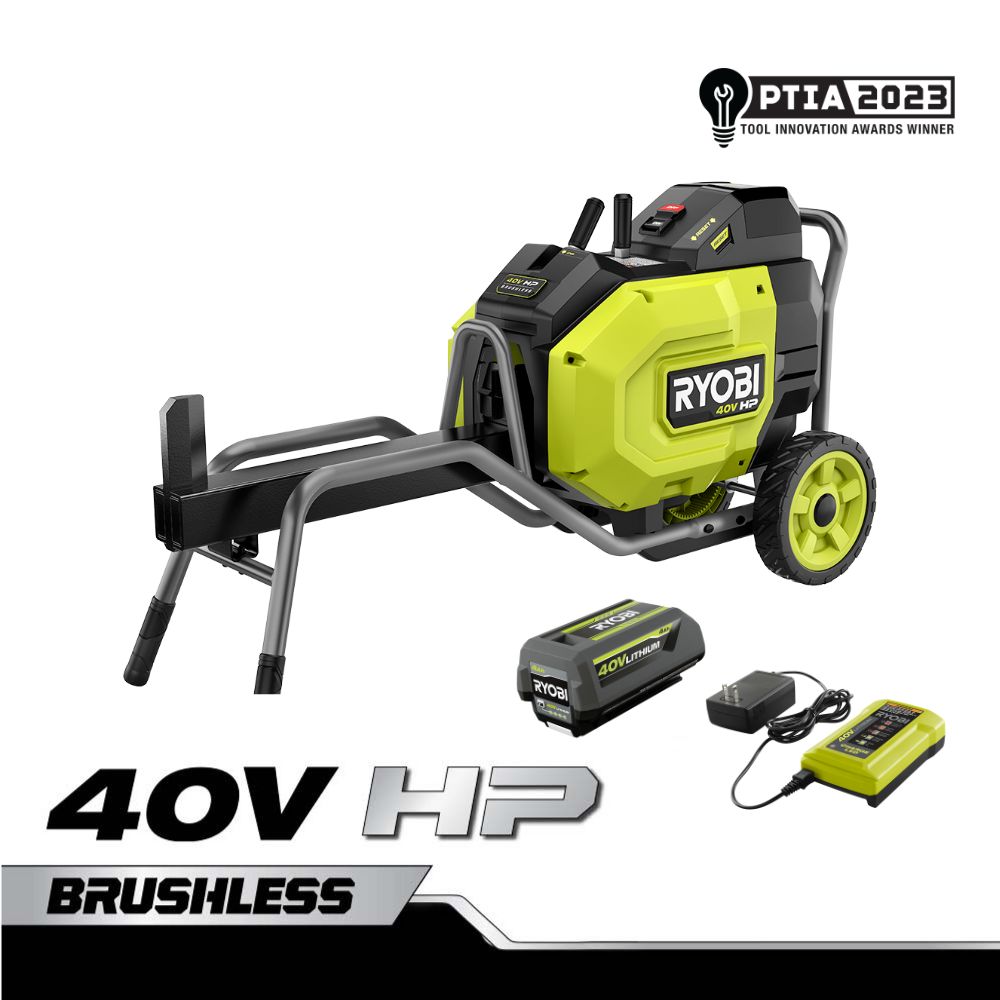 40V HP BRUSHLESS KINETIC LOG SPLITTER
RY40740
---
80V HP BRUSHLESS 54" LITHIUM ELECTRIC ZERO TURN RIDING MOWER
Introducing RYOBI's game-changing innovation - the RYOBI 80V HP 54" Lithium Electric Zero Turn Riding Mower! This powerful, battery powered mower is a dream come true for RYOBI's biggest fans and lawn enthusiasts. Say goodbye to the hassle and maintenace of gas mowers with the HP technology and 80V batteries, delivering the punch of a 42 hoursepower gas engine. This zero turn riding mower can tackle up to 4 acres on a single charge with a 12-point height adjustment that allows you to have the perfect cut. Make their day and let them experience the future of lawn care. Order now and witness the joy of effortless mowing!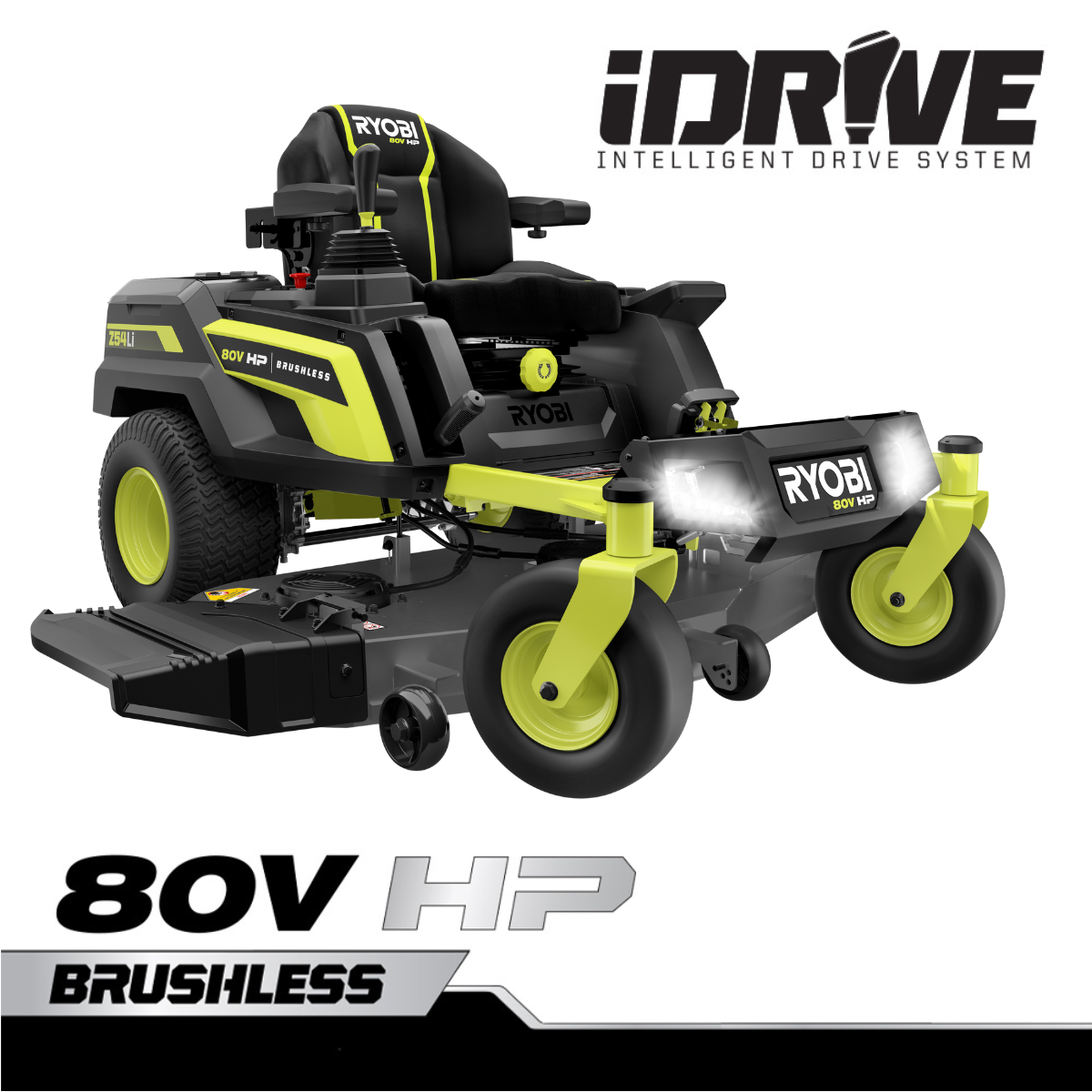 80V HP BRUSHLESS 54" LITHIUM ELECTRIC ZERO TURN RIDING MOWER
RYRM8034
---
TOW-BEHIND DUMP CART
Designed to handle the toughest jobs with a durable steel frame and 16" all-terrain, pneumatic tires, this dump cart provides versatile hauling and towing for any outdoor enthusiast. With a towing capacity of up to 500 lbs., the RYOBI fan in your life can easily transport mulch, soil, plants, rocks, firewood, garden tools, and more. The universal hitch fits most riding mowers, zero-turn mowers, and lawn tractors, while the quick-release latch allows for hassle-free dumping.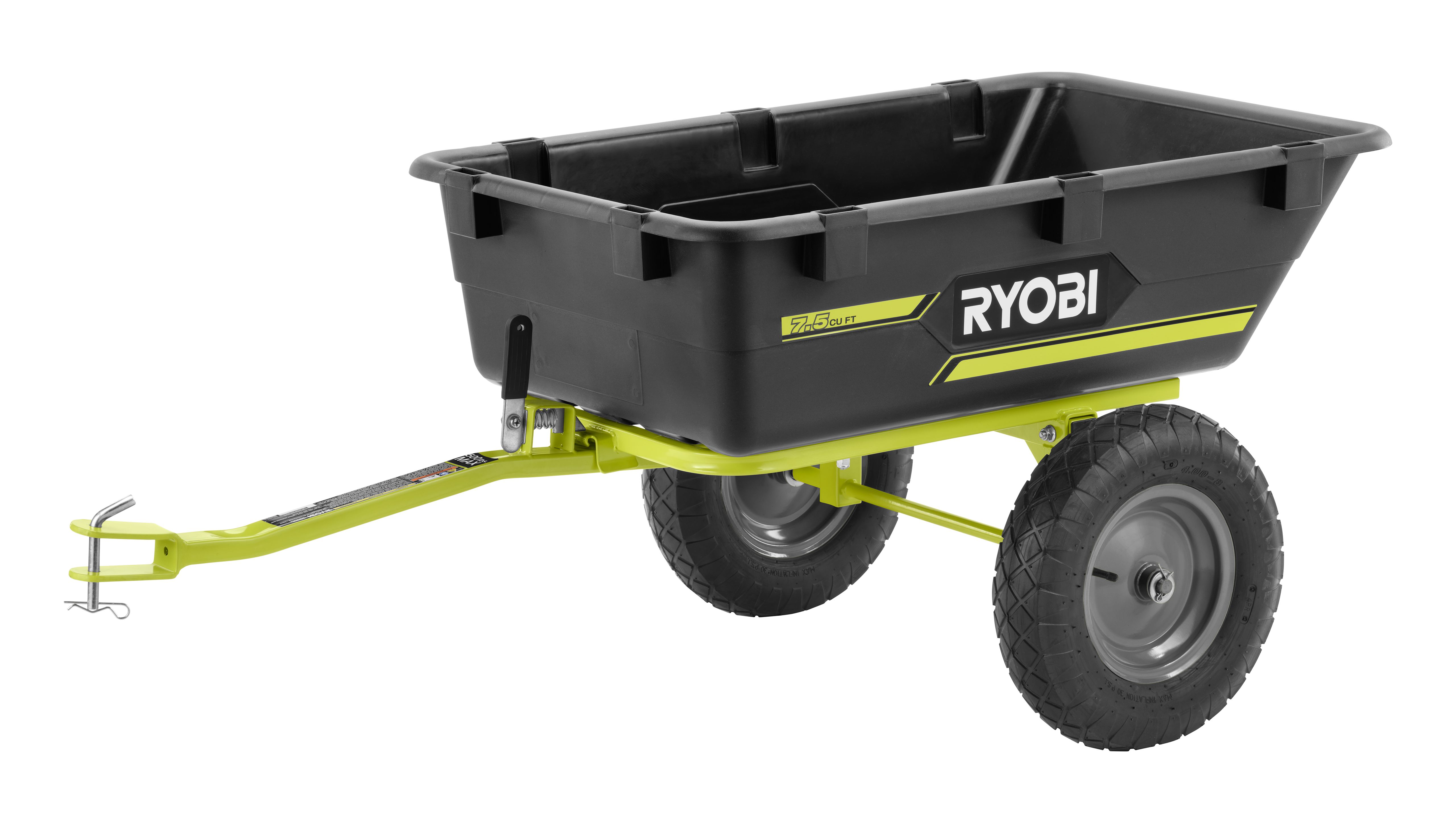 TOW-BEHIND DUMP CART
ACRM025
---
60-WATT FOLDABLE SOLAR PANEL
If you are shopping for the RYOBI enthusiast in your life look no further than the RYOBI 60-Watt Foldable Solar Panel. This eco-friendly, portable power source is perfect for adventurers, DIYers, and anyone who craves versatile, sun-powered charging. Harness the sun's energy to power small electronic devices with USB-A or USB-C ports directly. Combine it with the RYOBI 18V ONE+ RYi818BG Power Station and charge up to 8 batteries in succession using solar power. Its foldable design makes storage and transport a breeze. The RYOBI 60-Watt Foldable Solar Panel isn't just a gift; it's the gateway to eco-conscious power on the go. Make their outdoor adventures and projects easier and more sustainable.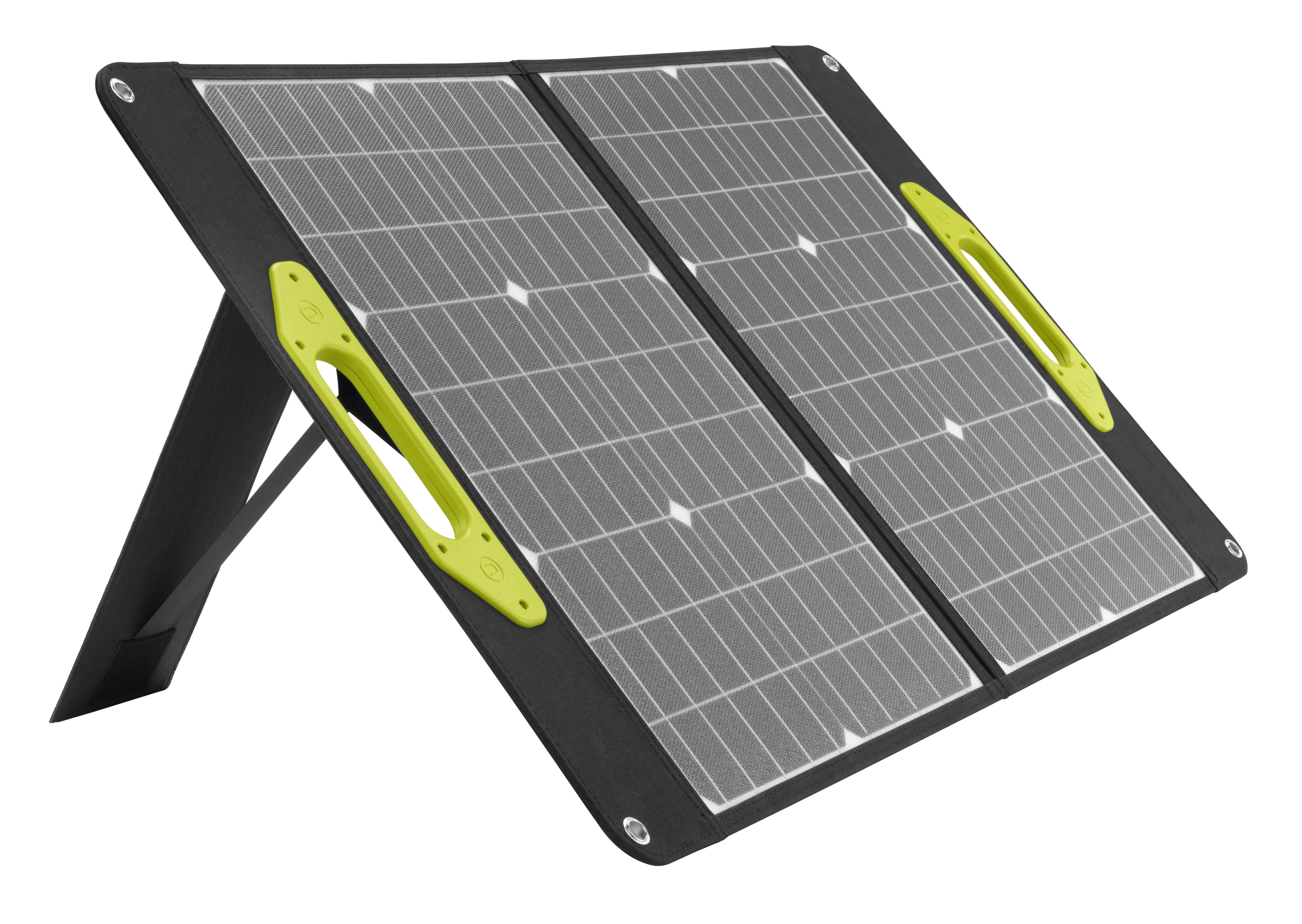 60-WATT FOLDABLE SOLAR PANEL
RYi60SP
---
18V ONE+ JUMP STARTER KIT
The RYOBI 18V ONE+ Jump Starter kit is a game-changer. It's not just a gift; it's a solution to those unexpected car troubles. This is a first in the industry - a jump starter that's part of the RYOBI ONE+ System. Use any of your RYOBI 18V ONE+ batteries to jump-start your car, up to 20 times with the included 2Ah battery. Capable of jump-starting up to a 6.0L V8 engine with 1600 peak amps. Operates in temperatures as low as -4°F and get back on the road in as little as 60 seconds! The RYOBI 18V ONE+ Jump Starter is a thoughtful and practical gift that ensures your loved one is always prepared for unexpected car issues.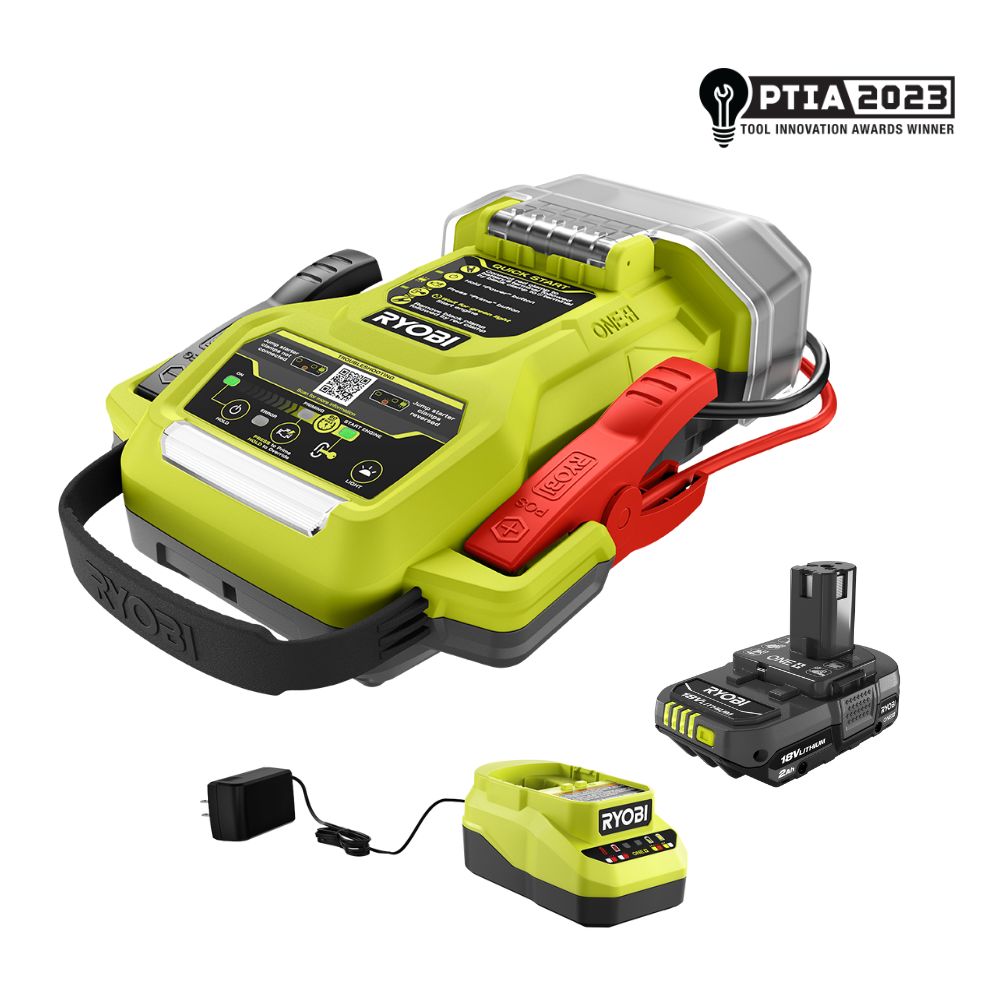 18V ONE+ JUMP STARTER
P7110
---
LINK 7 PC. WALL STORAGE KIT
Great for the RYOBI fan who needs to organize their home, garage, workshop, or shed this kit provides everything needed to start or expand their LINK modular storage system. Two 33in. wall rails, four storage hooks, and one double organizer bin provide the ability to hang hand and power tools, outdoor power equipment, sports gear, or anything in between. 75lb. per foot weight capacity gives this system ultimate versatility and customization for any storage needs.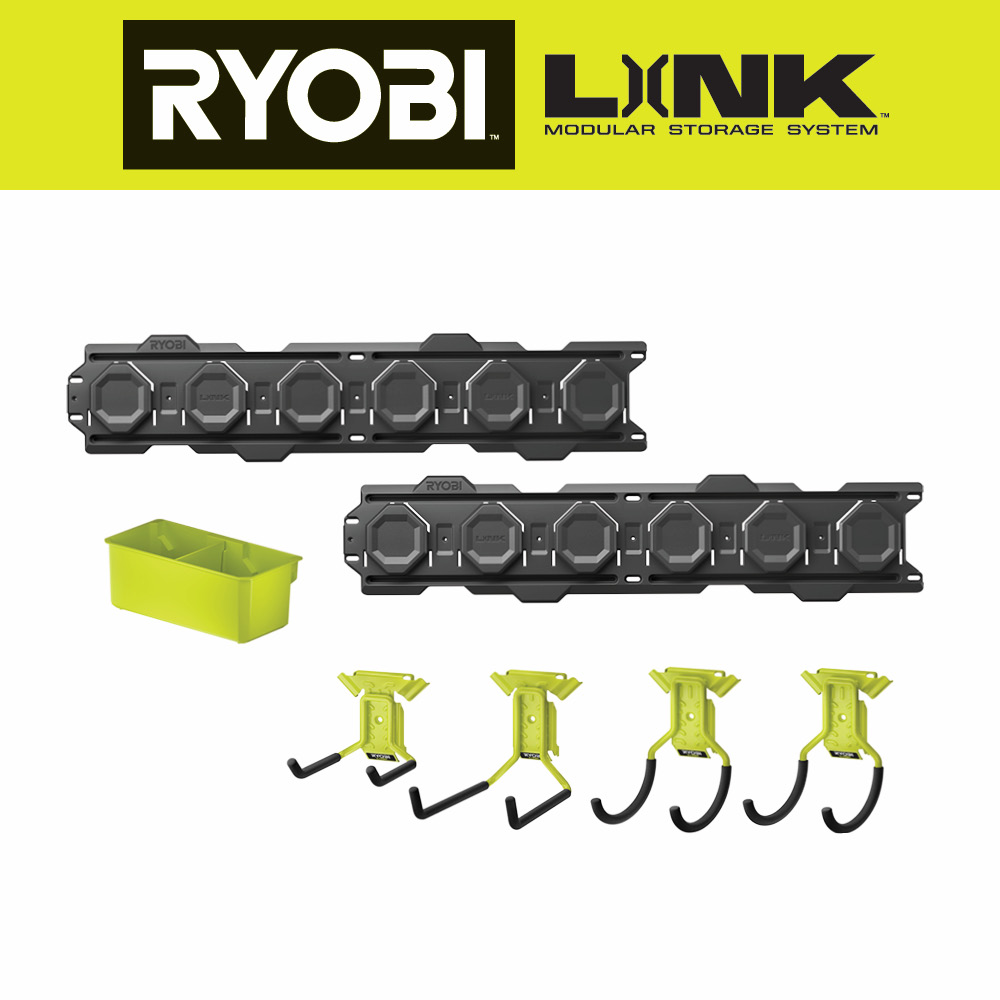 LINK 7 PC. WALL STORAGE KIT
STM503K
---
16" Backpack with Tool Organizer
Every on-the-go RYOBI fan needs this versatile backpack. Designed to withstand the toughest working conditions with heavy duty 1680D pockets, a durable molded base, and water-resistant material, this backpack maximizes organization. 30 pockets, a laptop compartment, and a removable tool organizer make this a must-have for anyone transporting their favorite RYOBI tools.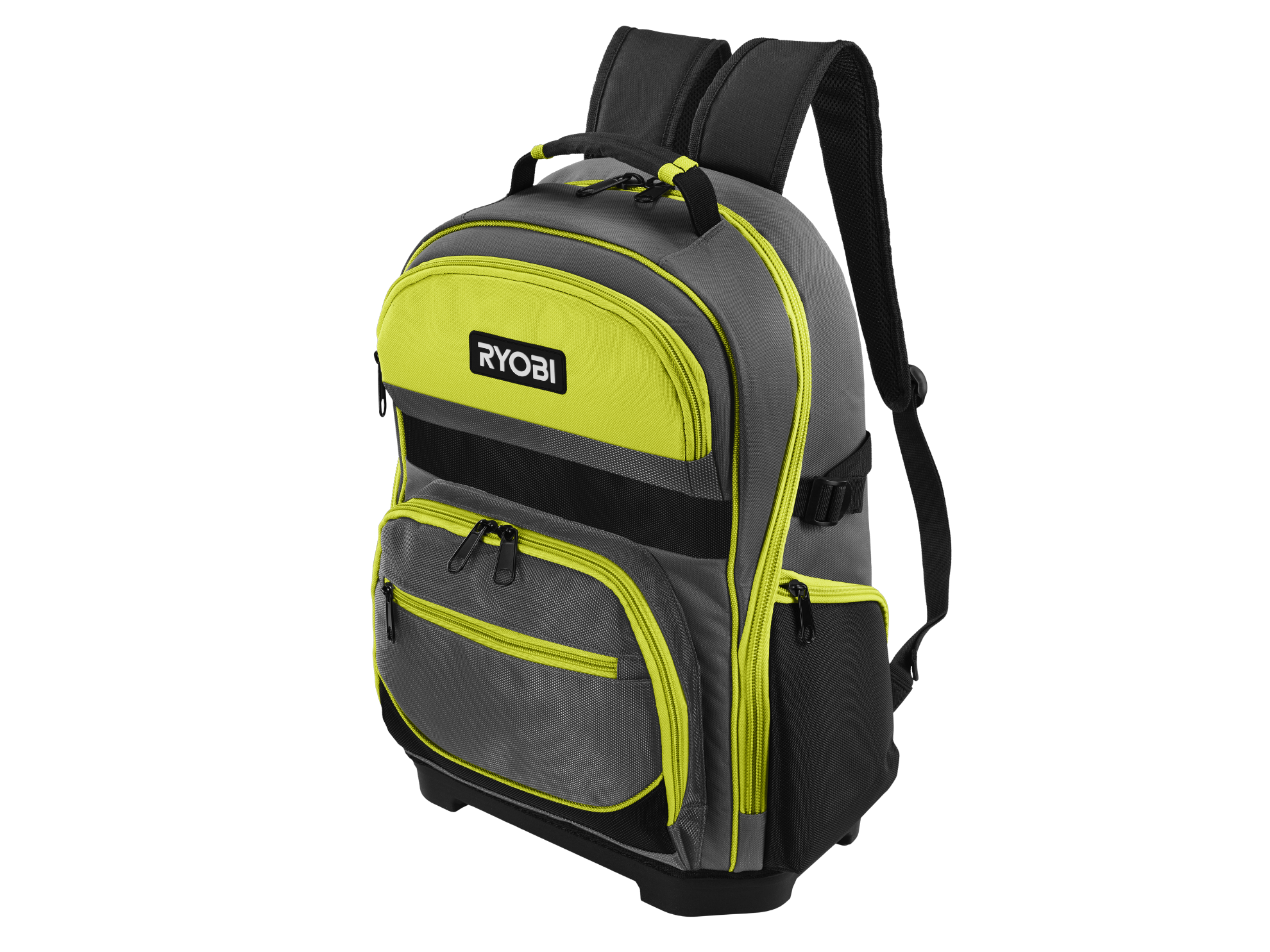 16" Backpack with Tool Organizer
STS601
---
18V ONE+ 12Ah LITHIUM HIGH PERFORMANCE BATTERY
The best gift you can give RYOBI's biggest fan is RYOBI's longest-running 18V ONE+ battery. The 18V ONE+ 12 Ah HIGH PERFORMANCE battery features premium 21700 cells combined with our INTELLICELL technology to offer up to 40% more power and up to 10X more runtime. Our COOL-CORE PRO heat management system utilizes robust laser welded cell straps as well as upgraded heat sinks to allow this battery to run 30% cooler and live 50% longer. This battery provides maximum runtime to any of the RYOBI fan's favorite ONE+ tools.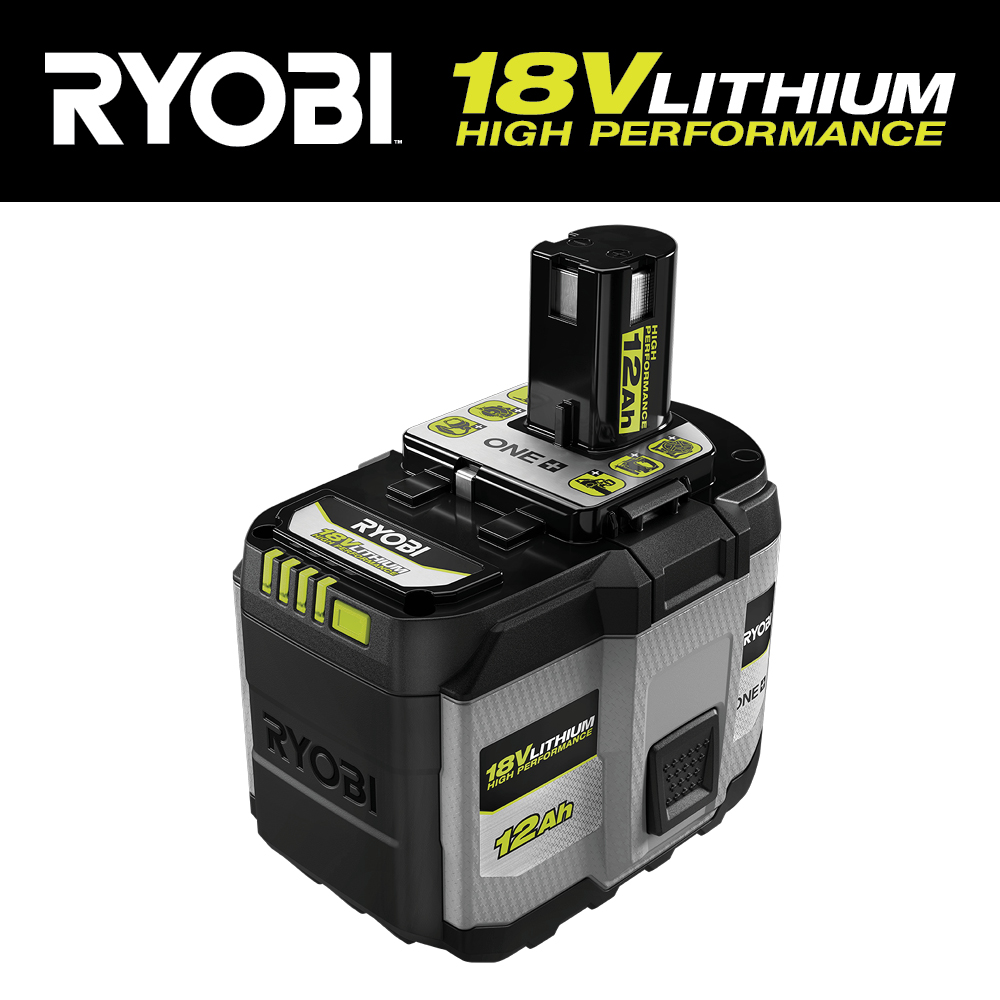 18V ONE+ 12Ah LITHIUM HIGH PERFORMANCE BATTERY
PBP1012
---
18V ONE+ 1800-WATT POWER STATION KIT
The ultimate gift for the ultimate RYOBI fan who enjoys tailgating, camping, or other on-the-go activities. Offering 1,800 running watts and pure sine wave technology, this tool can power a wide range of electronics from a cell phone to a full-sized fridge. Quiet operation and zero emissions make this power station safe to use indoors in the event of a power outage. You'll find two USB-A, two USB-C, and three 120V AC outlets for maximum versatility. Give your favorite RYOBI fan the gift of portable power.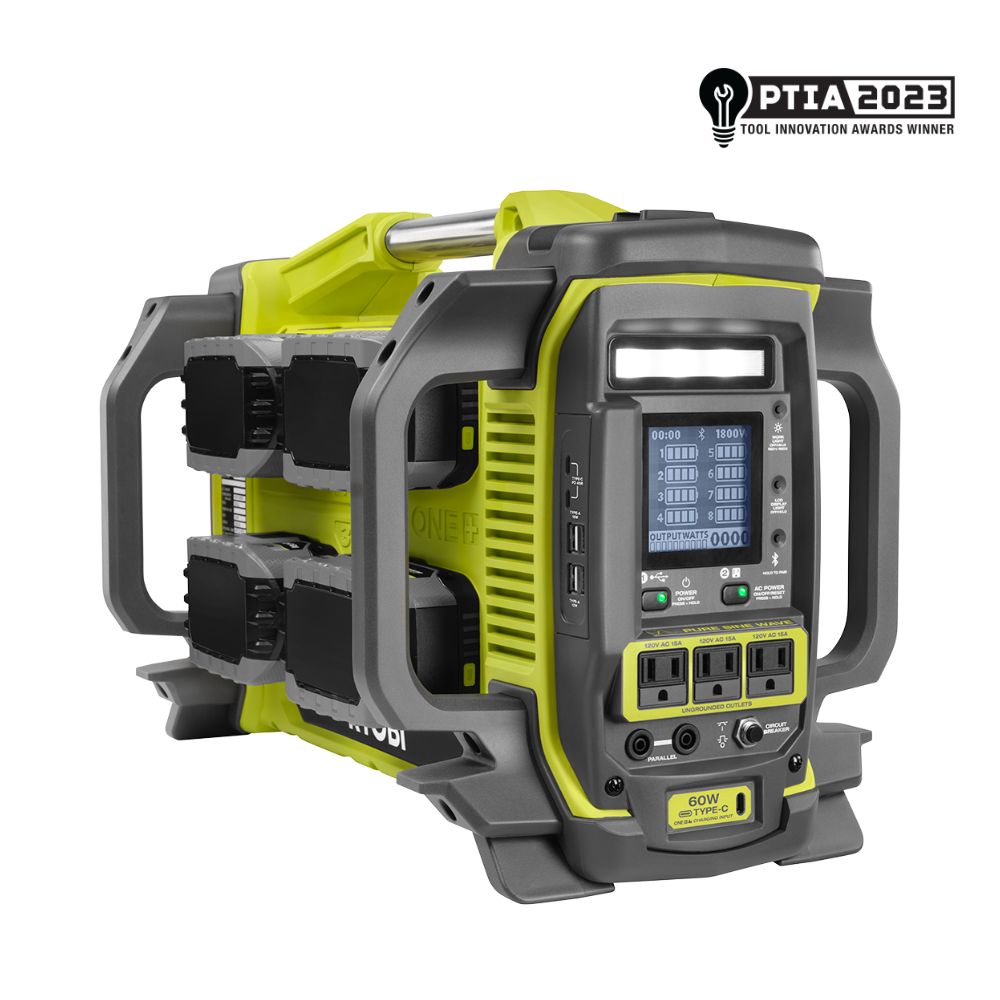 18V ONE+ 1800-WATT POWER STATION KIT
RYi818BG
---