Gifts for the great outdoors
---
60-WATT FOLDABLE SOLAR PANEL
Are you looking for the perfect gift for your outdoorsy loved one? Look no further than RYOBI's 60W Solar Panel! This powerful and portable panel is perfect for someone who loves going off grid and exploring the great outdoors. From the campsite to the home, and everywhere in between, your outdoorsy loved one can harnesses the power of the sun and keep devices powered up wherever they go! The compact, foldable design makes storing and transporting easy, so they can take it to charge devices when camping, hiking, or just spending time in nature. Give the gift of power and convenience with RYOBI's 60W Solar Panel!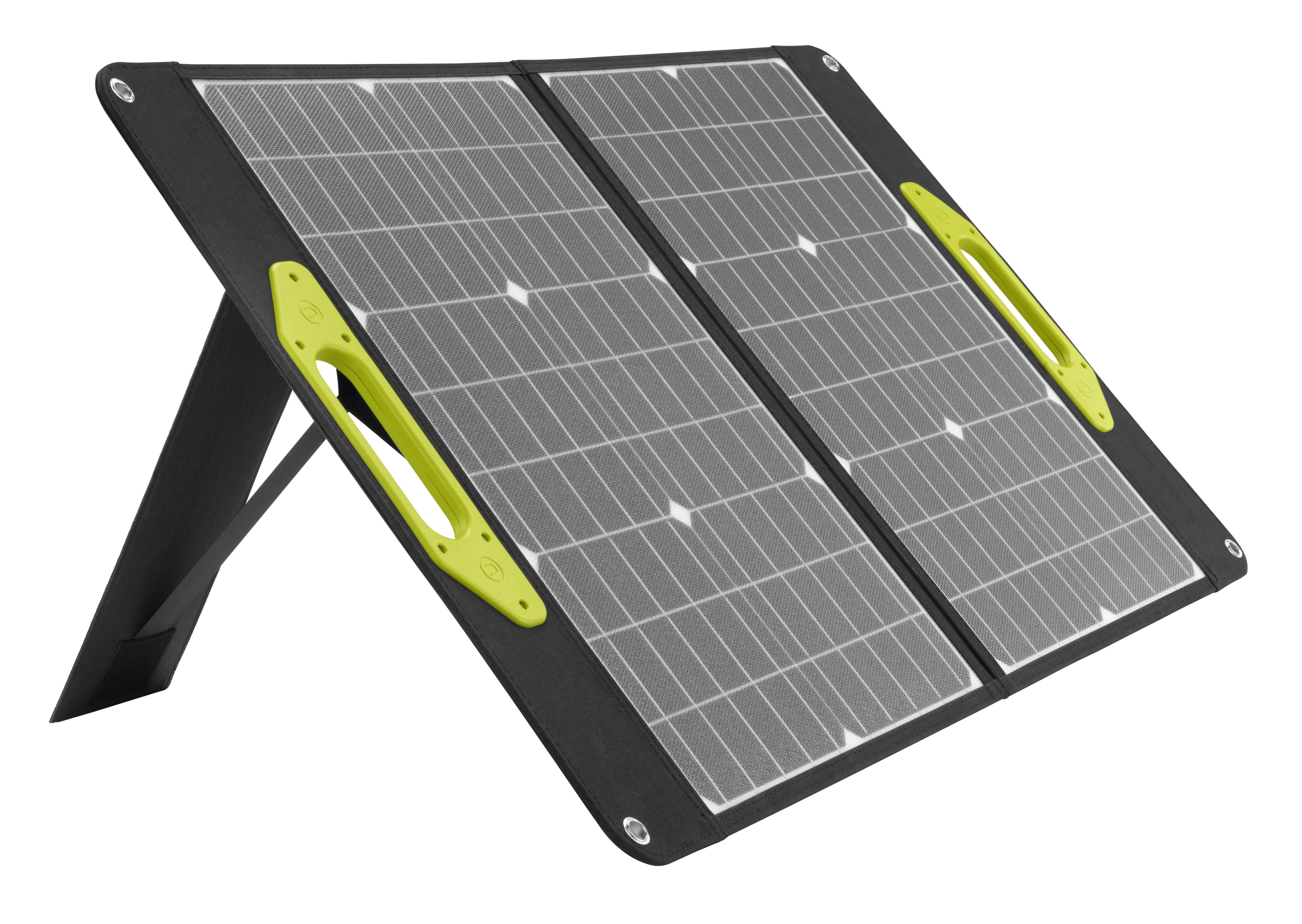 60-WATT FOLDABLE SOLAR PANEL
RYi60SP
---
18V ONE+ 1800-WATT POWER STATION KIT
The 18V ONE+ 1800-Watt Power Station is a must-have for any outdoor enthusiast. Whether they're in the wilderness camping or even at the football game tailgating or at home during a power outage, this power station will provide them with all the power they need to keep going. Using 18V ONE+ batteries, this unit delivers 3,000 starting watts and 1,800 running watts to power devices like cell phones, laptops, lights, and even TV's and refrigerators. Featuring quiet operation and zero emissions, it can really be used anywhere! This Power Station also features a 60-Watt USB-C charging port, allowing you to charge 8 batteries sequentially via a wall charger, car adapter, or even by a solar panel, such as the RYOBI 60-Watt Solar Panel in this gift guide.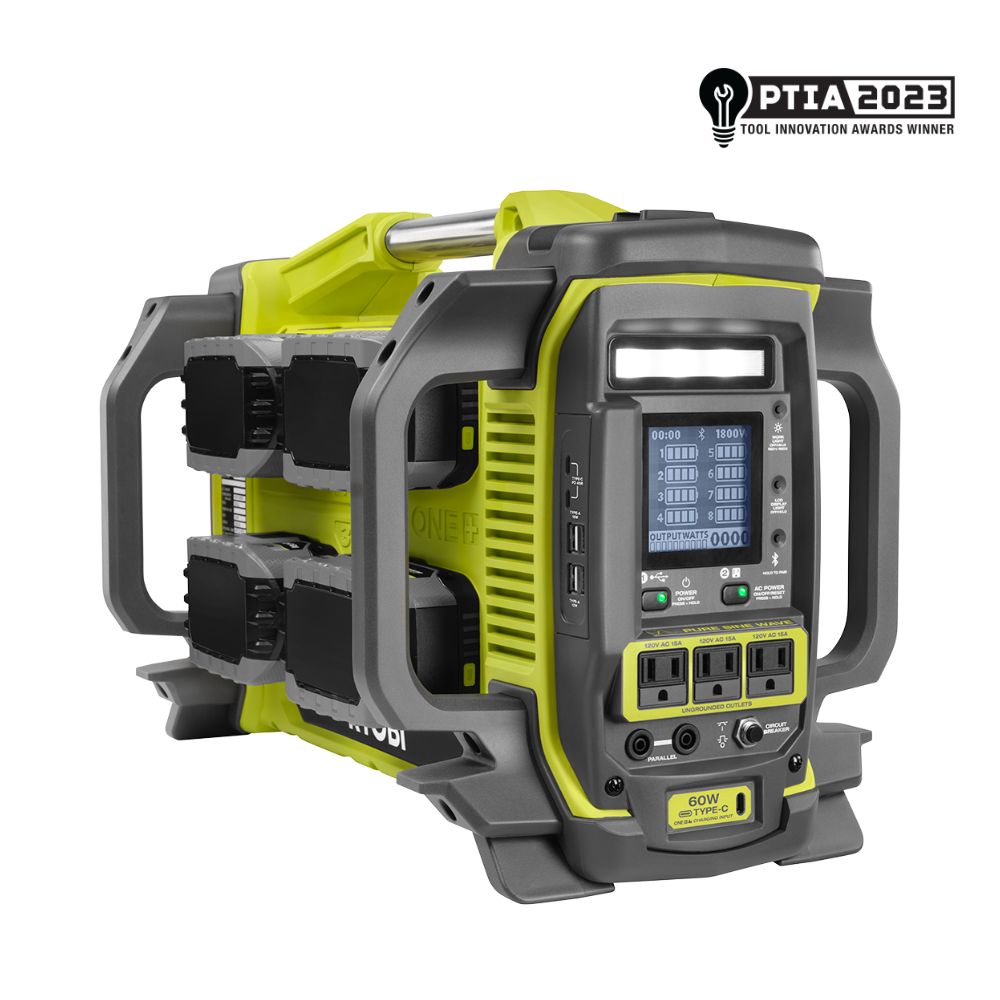 18V ONE+ 1800-WATT POWER STATION KIT
RYi818BG
---
18V ONE+ Compact Bluetooth Radio/Speaker
There's nothing better than the sound of nature, but sometimes jamming out to some tunes on a mountain peak or at basecamp is an absolute must. The 18V ONE+ Bluetooth Radio/Speaker delivers a cutting edge audio experience with 4X greater sound clarity through a powerful 15W speaker. Your outdoorsy loved one can listen to what they want where they want with both BLUETOOTH & FM radio modes. With over 175' of BLUETOOTH connection range and over 32 hours of continuous runtime, this speaker's clear connection will last all day long. Plus, it can charge electronic devices with its 2.1A USB port.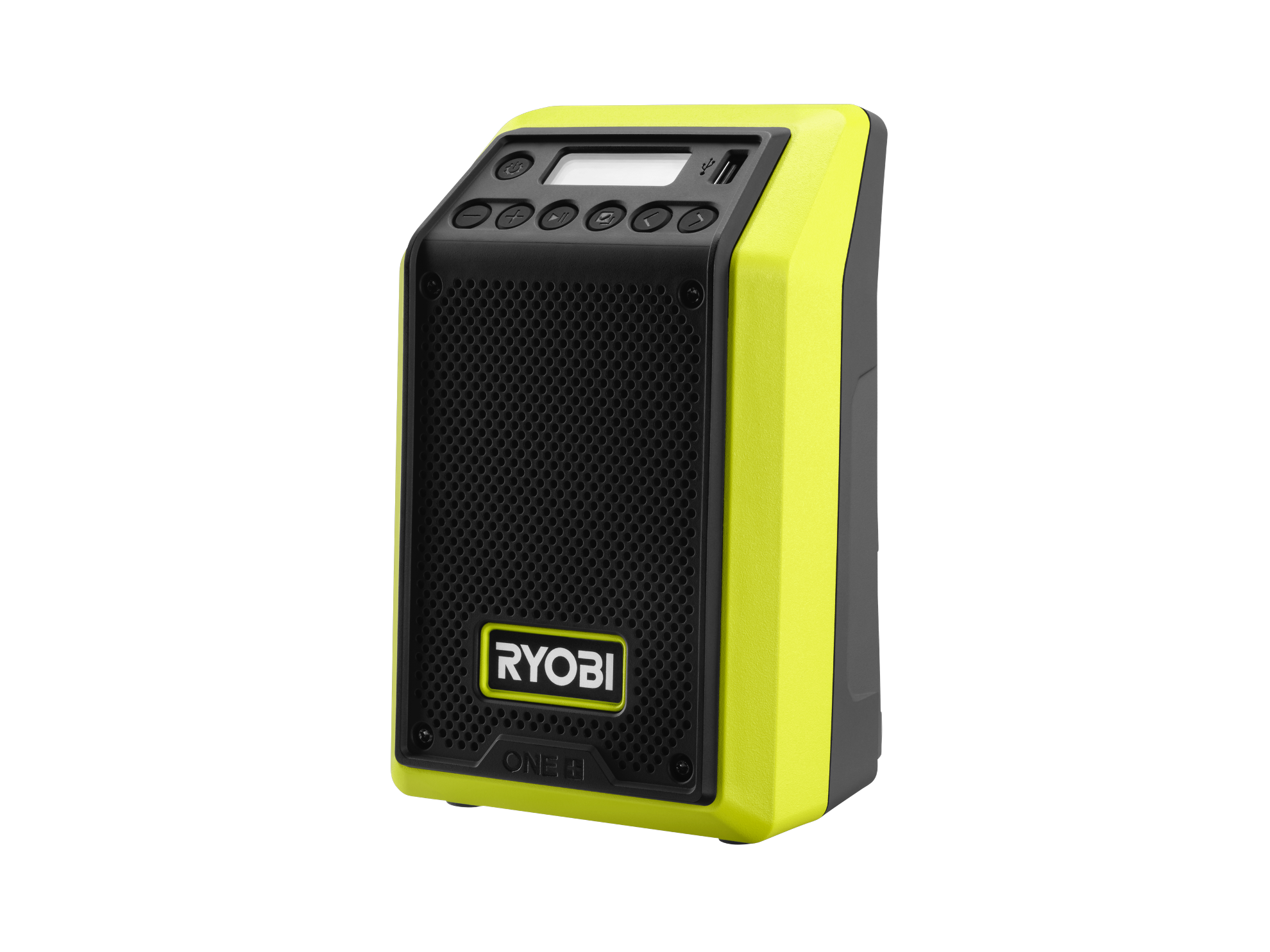 18V ONE+ Compact Bluetooth Radio/Speaker
PCL600B
---
18V ONE+ 24Q Hybrid Power Cooler
When camping turns into glamping, the 18V ONE 24Q Hybrid Power Cooler is an essential. Keep beverages and snacks cold with temperatures ranging from -4 F to 68 F. This power cooler holds up to 40 12 oz. cans with its 24 quart capacity and can keep contents cold for over 35 continuous hours using (2) 8Ah Batteries. If there's power nearby, just plug it in using the included 120V wall adaptor or 12V car adaptor. This cooler also features integrated tie down loops, bottle opener, and even a USB-A port to charge small devices!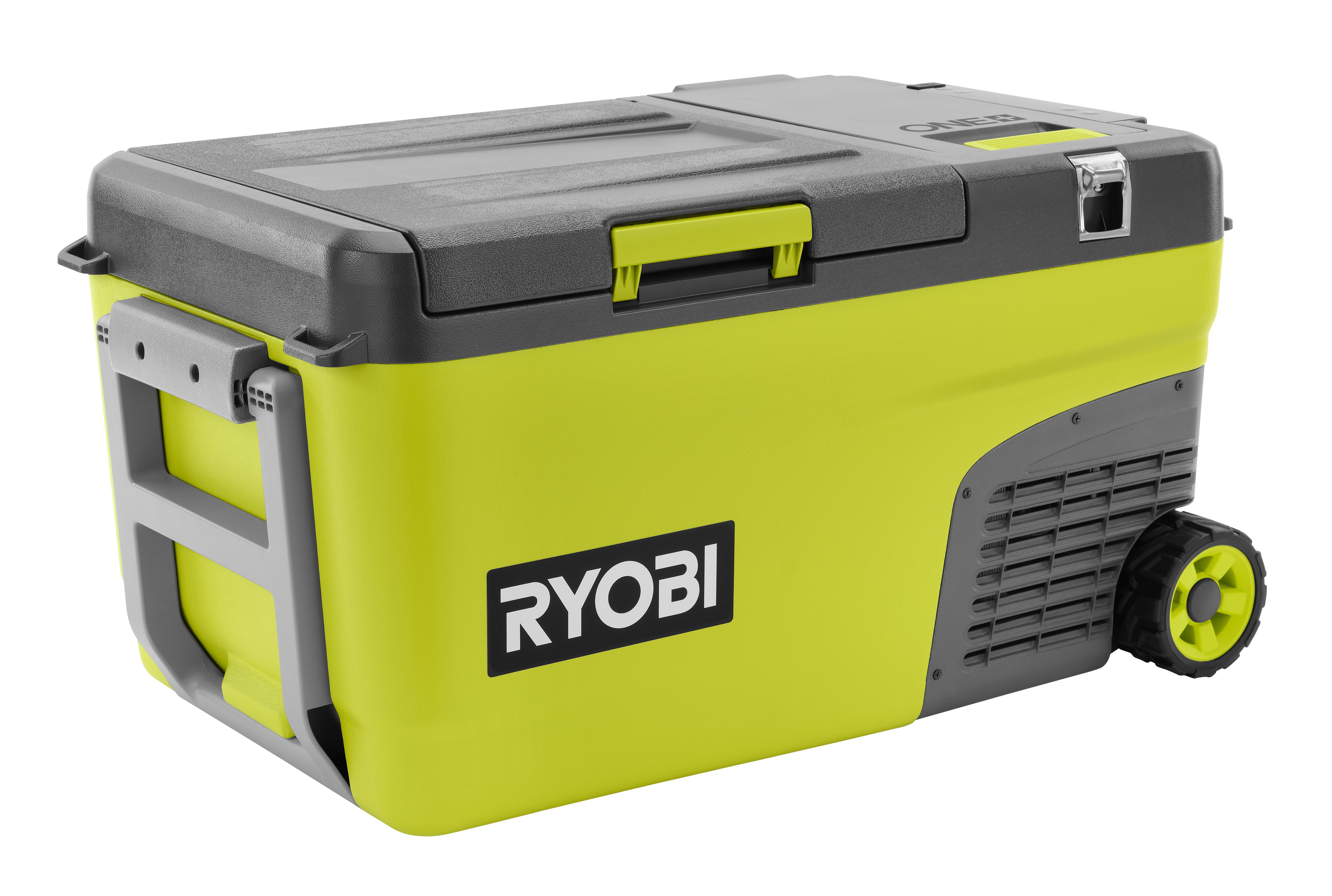 18V ONE+ 24Q Hybrid Power Cooler
PI1824QBT
---
18V ONE+ LED SPOTLIGHT
For those overnight trips in the great outdoors, the 18V ONE+ LED Spotlight is a must-have! With over 3,000 lumens of light output and a 650 yard beam distance, this LED spotlight would make a perfect gift. It features 3 mode settings (high/medium/low) and has a hanging loop for convenient storage with the added capability of being used on its sides and back.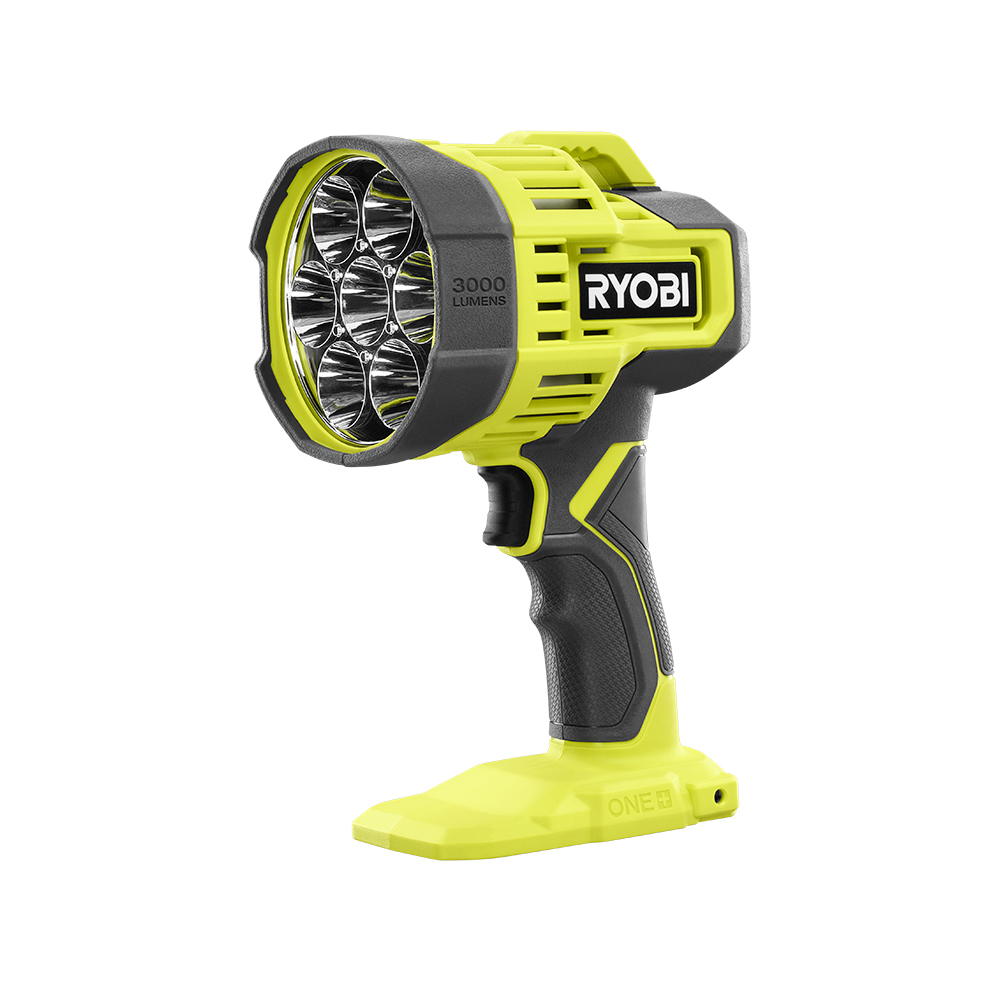 18V ONE+ LED SPOTLIGHT
PCL661B
---
18V ONE+ DUAL FUNCTION INFLATOR/DEFLATOR
From inflating or deflating air mattresses to an RV's tires, the 18V ONE+ Dual Function Inflator/Deflator is a great addition to any outdoor enthusiast's collection. Powered by RYOBI 18V ONE+ batteries, this unit has maximum portability for any location. It includes a high-pressure hose, high-pressure nozzle, Presta valve adaptor, sports ball needle, high-volume hose, and pinch valve nozzle.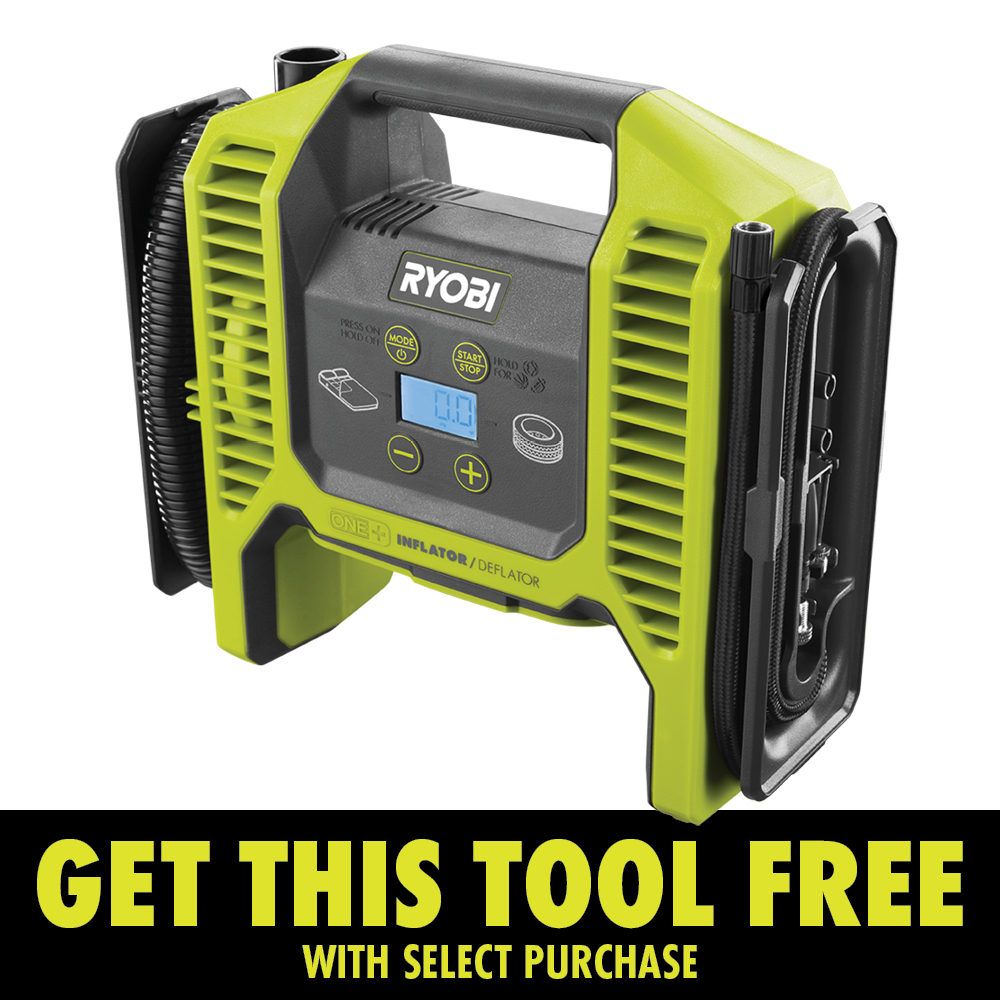 18V ONE+ DUAL FUNCTION INFLATOR/DEFLATOR
P747
---
18V ONE+ BUG ZAPPER KIT
Nothing ruins a beautiful moment in the great outdoors like an army of bugs. With the 18V ONE+ Bug Zapper Kit, your outdoorsy loved one will appreciate that they can get back to enjoying the outdoors whether they're camping, tailgating, or hanging out in the backyard. Equipped with an electric mesh, the bug zapper delivers 2,550 volts to eliminate those bugs and offer some peace of mind. RYOBI makes the cleanup simple and easy with the removable disposal tray feature. It also has a portable carrying handle and an LED light with 3-settings for use as a lantern when needed.

18V ONE+ BUG ZAPPER KIT
P29140VNM
---
18V ONE+ Hybrid Forced Air Propane Heater
When the temperature drops, any outdoor enthusiast would love being able to pull out their 18V ONE+ Hybrid Forced Air Propane Heater. Chilly outdoor events are a thing of the past with heat coverage spanning up to 2,500 sq. ft. This heater features a temperature control dial allowing for 30,000 - 60,000 BTU to customize heat output and has the ability to run on any RYOBI ONE+ battery or extension cord. The durable metal construction and integrated carry handle make it the ideal outdoor heating solution while maintaining portability and convenience. Electronic ignition for easy, worry-free start-up every time.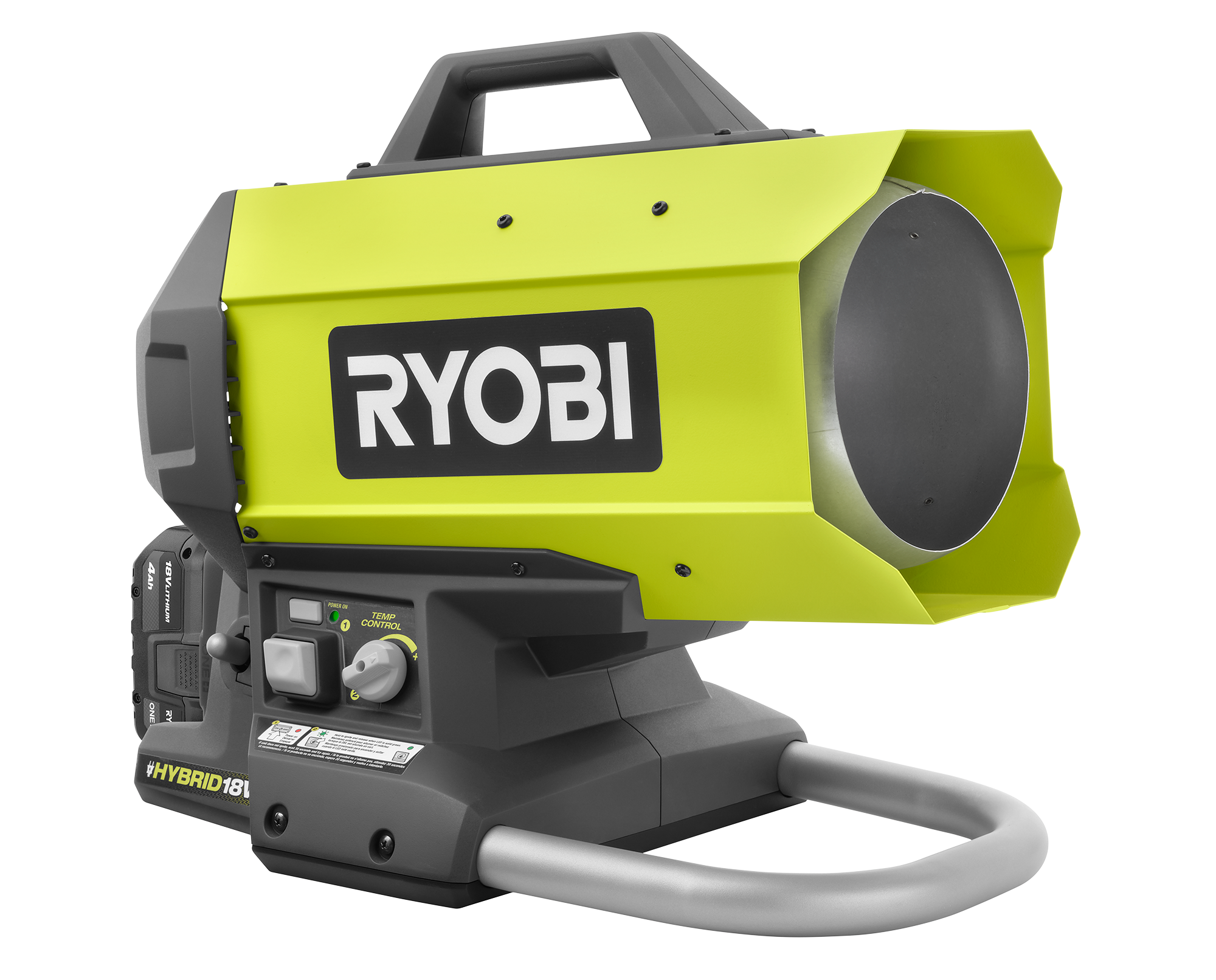 18V ONE+ Hybrid Forced Air Propane Heater
PCL801B
---
18V ONE+ Hybrid WHISPER SERIES 7.5" FAN
Whether your outdoor enthusiast plans on going off grid or just taking it easy at the pool, park, or on the patio, the 18V ONE+ Hybrid Whisper Series 7.5" Fan is a must-have for keeping cool! Equipped with 3 speed settings and a 160° pivoting head, the airflow can be customized to direct the air where it's needed. Our new compact design features an integrated handle and multiple hanging options for maximum portability, use, and storage. This fan can be powered by any RYOBI 18V ONE+ battery or plugged in by using an extension cord.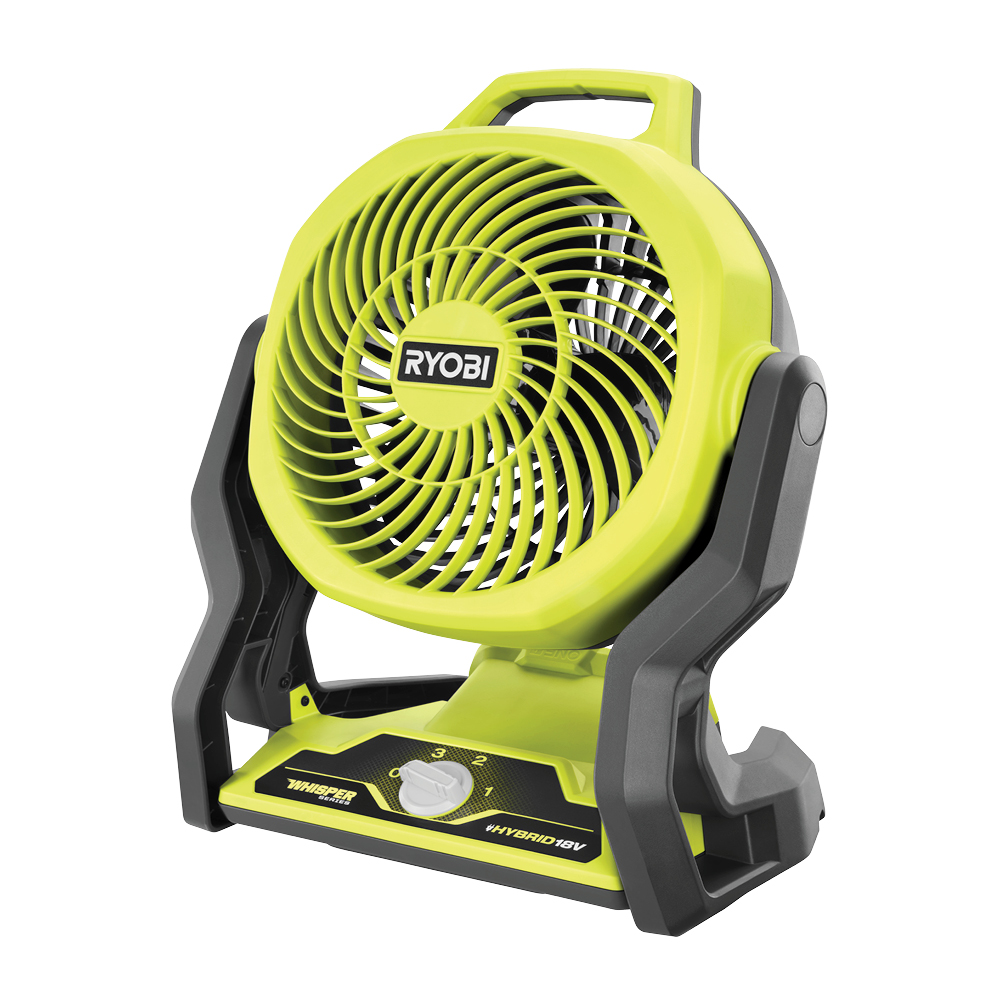 18V ONE+ Hybrid WHISPER SERIES 7.5" FAN
PCL811B
---
18V ONE+ 150-WATT BATTERY POWER SOURCE AND CHARGER KIT
Whether you're shopping for an avid camper, a tailgating enthusiast, or simply someone who loves to be prepared for anything, the 18V ONE+ 150-Watt Battery Power Source and Charger is a must-have that will make life easier and more enjoyable. Not only can it charge any of your RYOBI devices, but it also has the capability to charge your phone or tablet, making it the perfect companion for any outdoor adventure.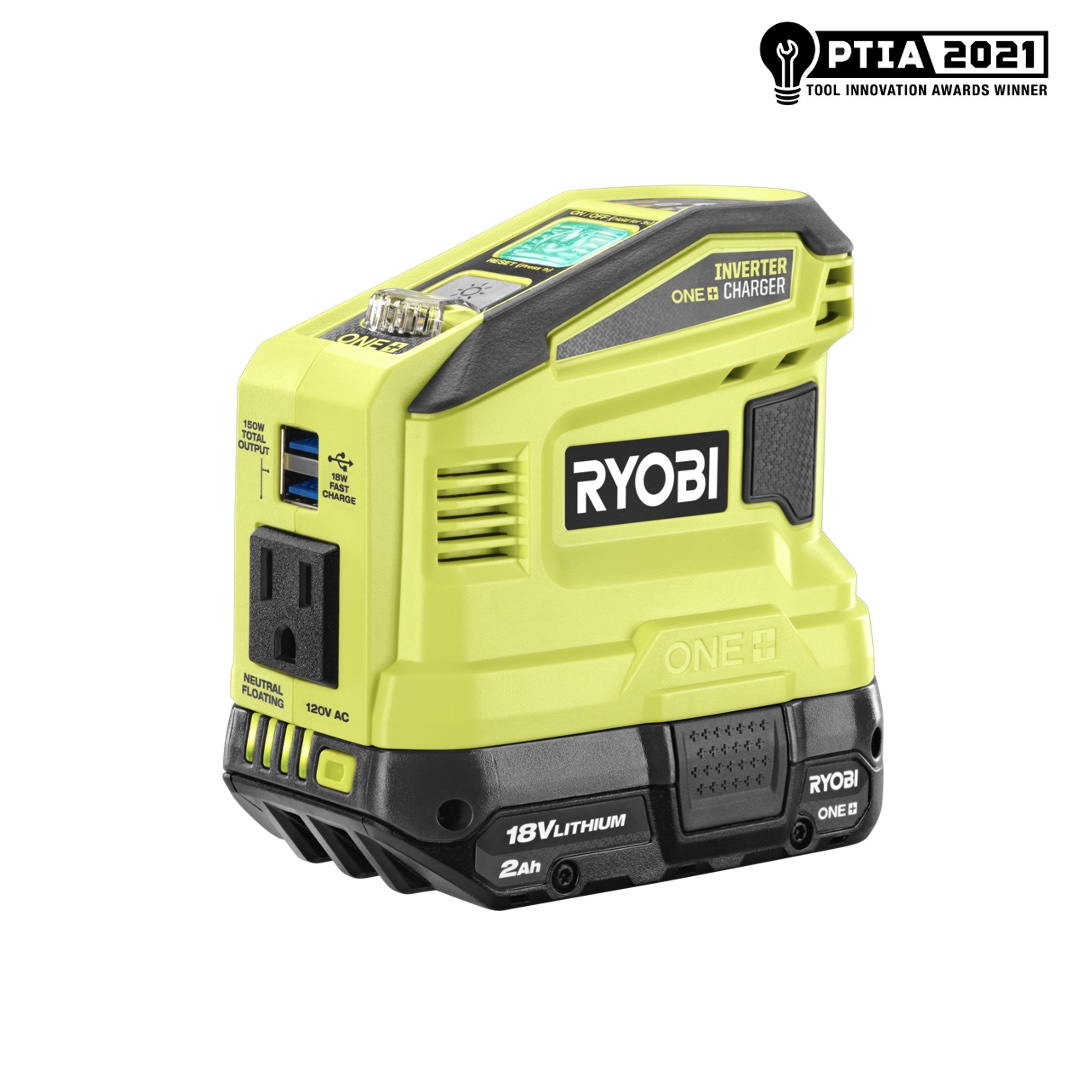 18V ONE+ 150-WATT BATTERY POWER SOURCE AND CHARGER
RYi150C
---