Crates & Pallet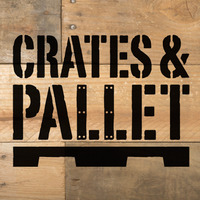 Crates & Pallet
We take the best of both the large scale and small scale manufacturing worlds and leverage them to bring you a high level of concept generation at the availability of mass market retail.
We have a workshop on-site to develop project ideas for the every-person and produce one-off products for those die-hard crates and pallet fans.
Our manufacturing sources are purely American and we think where we make things is just as important as the things we make. American manufacturing means a closer control over quality, a faster development time, and best of all more American jobs.
Member Since: 07/2013
Follow Crates & Pallet