Ana White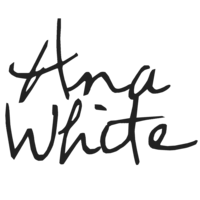 Ana White
Hi there, it's me, Ana White!
I am a mother and homemaker from Alaska.
I like to build things, especially things made of wood. At first, I hand drew out my plans, as I was clueless about 3D programs. Eventually, I downloaded Google Sketchup and learned the program so I could create better diagrams for my readers.
Blogging has become so much more than just a means of sharing my plans with others. I've made dear, dear friends, I've been inspired, and my readers have challenged me to build things that even I though not possible. I could not be more thankful for the opportunity to do what I love for a living.
Member Since: 02/2014
Follow Ana White