+7
18V ONE+™ Brushless Drywall Screw Gun
Model: #P225
Brushless motor provides longer runtime, more power, and longer motor life
Variable speed trigger with lock-on feature: 0-4,700 RPM driving up to 3,000 screws per charge*
QUIETDRIVE Technology eliminates noise in-between driving applications while prolonging battery charge during use
+7
OUTLAST, OUTPERFORM & OUTDISTANCE THE COMPETITION
Features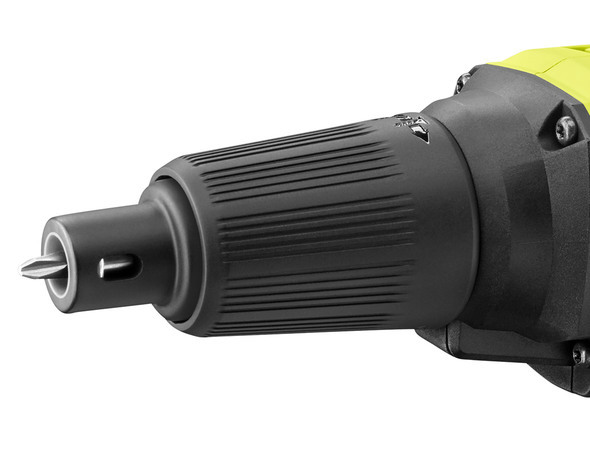 Adjustable and removable nose cone for increased accuracy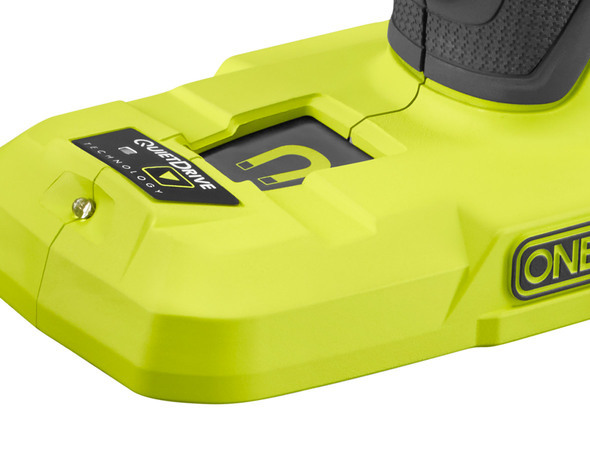 New and improved MAGTRAY™ magnetic holder for convenient placement of screws and bits
New, innovative, fastener-free belt clip easily mounts to either side of the tool for convenience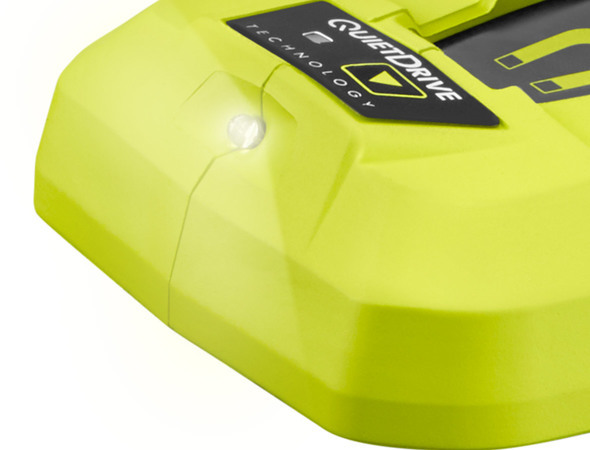 LED Light illuminates the work area and remains on after trigger is released
Specifications
Details
Battery

18V

No Load Speed

0 - 4,700 RPM

Tool Weight

2.25 lbs

Screws per charge

Up to 3,000*
Warranty
Warranty

3 Year Tool Warranty
*Using P108 battery
Includes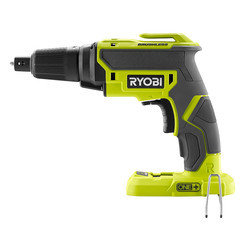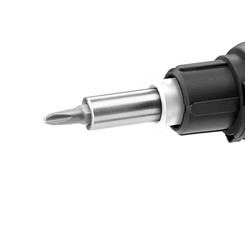 [#<ProductFeature id: 1291, title: nil, content: "Drywall Screw Gun", photo: "071ba41b-d9ae-4729-b568-c14ae9b71cab.jpg", created_at: "2018-01-24 23:07:39", updated_at: "2018-01-24 23:07:39", product_id: 956, sort: 0, enhanced_type: "included_item", enhanced_group: nil, enhanced_icon: nil>, #<ProductFeature id: 1292, title: nil, content: "Belt Clip", photo: "8faa6e75-918b-4134-83e0-a86f87ab0a0e.jpg", created_at: "2018-01-24 23:07:40", updated_at: "2018-01-24 23:07:40", product_id: 956, sort: 1, enhanced_type: "included_item", enhanced_group: nil, enhanced_icon: nil>, #<ProductFeature id: 1293, title: nil, content: "PR2 Bit ", photo: "904d2208-d587-4739-b141-32728a656abc.jpg", created_at: "2018-01-24 23:07:41", updated_at: "2018-01-24 23:07:41", product_id: 956, sort: 2, enhanced_type: "included_item", enhanced_group: nil, enhanced_icon: nil>]
Reviews
18V ONE+™ Brushless Drywall Screw Gun
18V ONE+™ Brushless Drywall Screw Gun
is rated out of
5
by
53
.
Rated

4

out of

5
by
J Suchil
from
great for the price
I am a professional drywall hanger that works in new construction. I got this gun as part of a combo. I got the gun, 2 3ah batteries, charger and bag for $99. The bit holder that came in it was not very good had to buy a 2 inch HILTI bit holder for it. after that it worked well. I also own the dewalt cordless screwgun. Although not as good as the dewalt it was $99 for the combo, while the dewalt is $130 to $150 for just the gun. I like the quiet mode on the gun, lots of people just think it broke when i have it enabled. I also wish there was a collated attachment just to have the option. Other than that it has been a solid tool
Date published: 2020-02-10
Rated

4

out of

5
by
longbeachbob
from
Works well when you have the right bit
I bought this because I had about 10 sheets of drywall to install and as part of a bonus offer I got it for free when getting some extra batteries. The gun itself worked great for about 50 screws then intemittently stopped driving the screws well when using the driver bit provided. I changed it out with some cheap (but new) #2 bits I had, and the same thing. occurred. When I decided to buy some good quality #2 bits, I never had a problem again - so I would say get a good quality #2 bit and you will love this. The bit that comes with it is torn apart by new drywall screws fairly quickly.
Date published: 2020-02-21
Rated

5

out of

5
by
Melikes
from
Am I glad I asked about this tool!
Prior to beginning a small bathroom remodel I popped into a flip being worked on just down the street. I saw the drywall crew putting up sheets like only pros can do but noticed a different looking drill being used. I asked the lead drywall guy what that was about and he gave me some of the benefits of using this tool. Once home I looked to see if Ryobi had such a tool. I saw this brushless tool and ordered one to go along with a battery set I purchased just a few days later and I am glad I did. The project was made easier by owning this tool. This was also the first brushless tool I own and I'm impressed.
Date published: 2019-06-11
Rated

5

out of

5
by
Thor0128
from
Great Drywall Screw Gun
I love this tool, its very powerful, fast, the right weight and easy to use. the only draw back is the Phillips bits supplied are at best fair quality..
Date published: 2019-06-29
Rated

5

out of

5
by
HandyHusbandWoodcrafts
from
Never going back to a cord again
This drywall gun has all of the power and battery life I needed! I sheeted my garage on one battery. It is quite and comfortable as well! I highly recommend.
Date published: 2018-07-26
Rated

5

out of

5
by
The old Guy
from
Drywall Driver.
This tool has the following for me. It has a nice weight, balance, and size. The depth adjustment is accurate, and easy to adjust. The light option is not needed for me, I can not imagine doing drywall in the dark. The light option should be exchanged for a push switch for a reverse rather then a rocker switch. The reversing switch isn't easy to use when working a mis placed screw. The reversing switch switch should be accessible with you finger that is using the power on switch. It should be as a button switch not a rocked. I enjoy this tool because of the above thoughts, but also would need to state that it needs tips that is magnetic enough to hold a screw? To finish very good tool, good price, happy purchase. C/O LORENC Mechanical Solutions LLC,
Date published: 2019-08-01
Rated

5

out of

5
by
tmirvin
from
Excellent screw gun
I have used this for both drywall and cement board. It worked just as well on the cement board as the drywall. It perfectly sets the screw each time once you set the depth to where you want it. It's very fast, the magnetic tip has a pretty good hold making it quicker to reload the gun. It definitely sped up the job. I tried the mode where you lock the trigger and the drill starts when pressure is applied. I didn't love this mode, but I think I need more practice at it. Once I master that, it will make the job go even faster.
Date published: 2019-08-30
Rated

5

out of

5
by
Sergio Linares
from
Great tool!
Excellent tool, great performance and price I recommend it not just for weekend warriors!.
Date published: 2018-12-23