Garage Laser Park Assist Accessory
Model: #GDM222 | Home Depot Sku #: 1001755622
Get more out of your garage with the Ryobi Garage Door Opener Accessory System. Introducing the Park Assist Accessory, his unit is compatible with the Ryobi Ultra-Quiet Garage Door Opener (GD200). Two ultra-bright, classes two lasers activate when you garage door opens to help guide you are parking in the right distance from the wall or other amenities in your garage. Get more control over your unit by downloading the Ryobi Garage Door Opener App.
---
Product Videos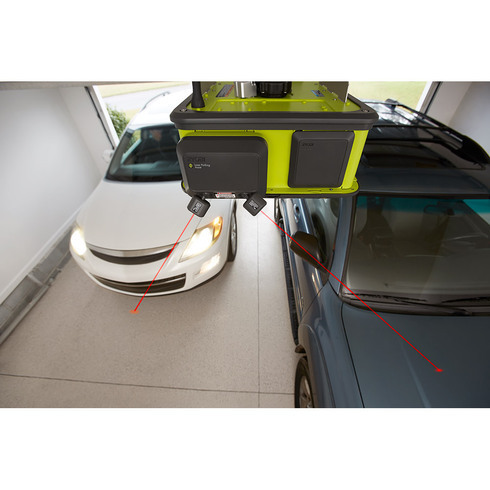 Features
Help prevent damage to your car and garage
Dual laser ideal for two car garage
Automatically activates when you open the garage door
Easy Installation, simply attach to your RYOBI garage door opener (model# GD200)
Compatible with RYOBI garage door opener (model# GD200)
Download the RYOBI garage door app for personalized settings
Click the link below to access power tool replacement parts schematics and order parts online.
For those customers that prefer ordering by phone, simply contact the RYOBI master parts distributor at toll free 1-877-634-5704, and place your order over the phone.
Visit Ryobi Power Tools Parts Store
---
---