89 PC. Drill and Drive Kit
Model: #A986821
This Ryobi 89-Piece Buy-1-Get-1 free kit is nothing short of a fantastic deal. This combines the best of both worlds in drilling and driving bits. The 68-Piece Driving Kit has a bit for every kid of driving application you would come across in a project. The 21-Piece Black Oxide drill bits can handle materials ranging from wood, plastic, and metal.
---
Product Videos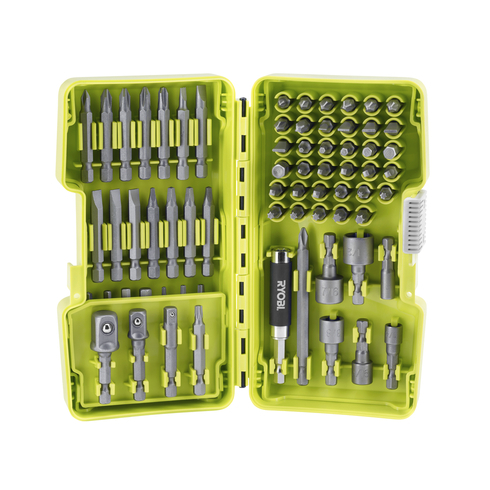 Get a free $9.97 value in this combo pack
Black oxide drill bits have 135-degree split point tip to help prevent walking while drilling
68-piece driving kit includes socket adaptors, nut drivers, 2 in. power bits, and 1 in. power bits
Driving bits include Phillips, slotted, star, and square bits
Drilling bit kit includes a 1/2 in. drill bit
Click the link below to access power tool replacement parts schematics and order parts online.
For those customers that prefer ordering by phone, simply contact the RYOBI master parts distributor at toll free 1-877-634-5704, and place your order over the phone.
Visit Ryobi Power Tools Parts Store
---