Expand your RYOBI 40V system with the 40V Lithium Hyper Charger. With 6X faster charging than a standard charger, this charger is the fastest RYOBI 40V charger in the system. With its 10 amp charge rate, it can fully charge a 40V 6Ah battery in as little as 30 minutes and the 12Ah battery in as little as an hour, so you can get back to work quickly. The LCD screen displays your battery charge status, and if you're away from your charger working out the in the yard or in your home, you can view the charge status on your phone by using 40V Hyper Charger App and Bluetooth connection. The active cooling feature reduces charge time while extending the battery life. You can place the charger on a work bench or mount it directly to a wall, freeing up space in your garage or shed. Best of all, it is part of the RYOBI 40V System where any 40V battery works with any 40V product. This 40V hyper charger is backed by the RYOBI 3-Year Manufacturer's Warranty and includes (1) OP4010A 40V Hyper Charger and Operator's Manual. Battery sold separately.
6X Faster Charging
Charges a 40V 12.0Ah Battery in as little as an hour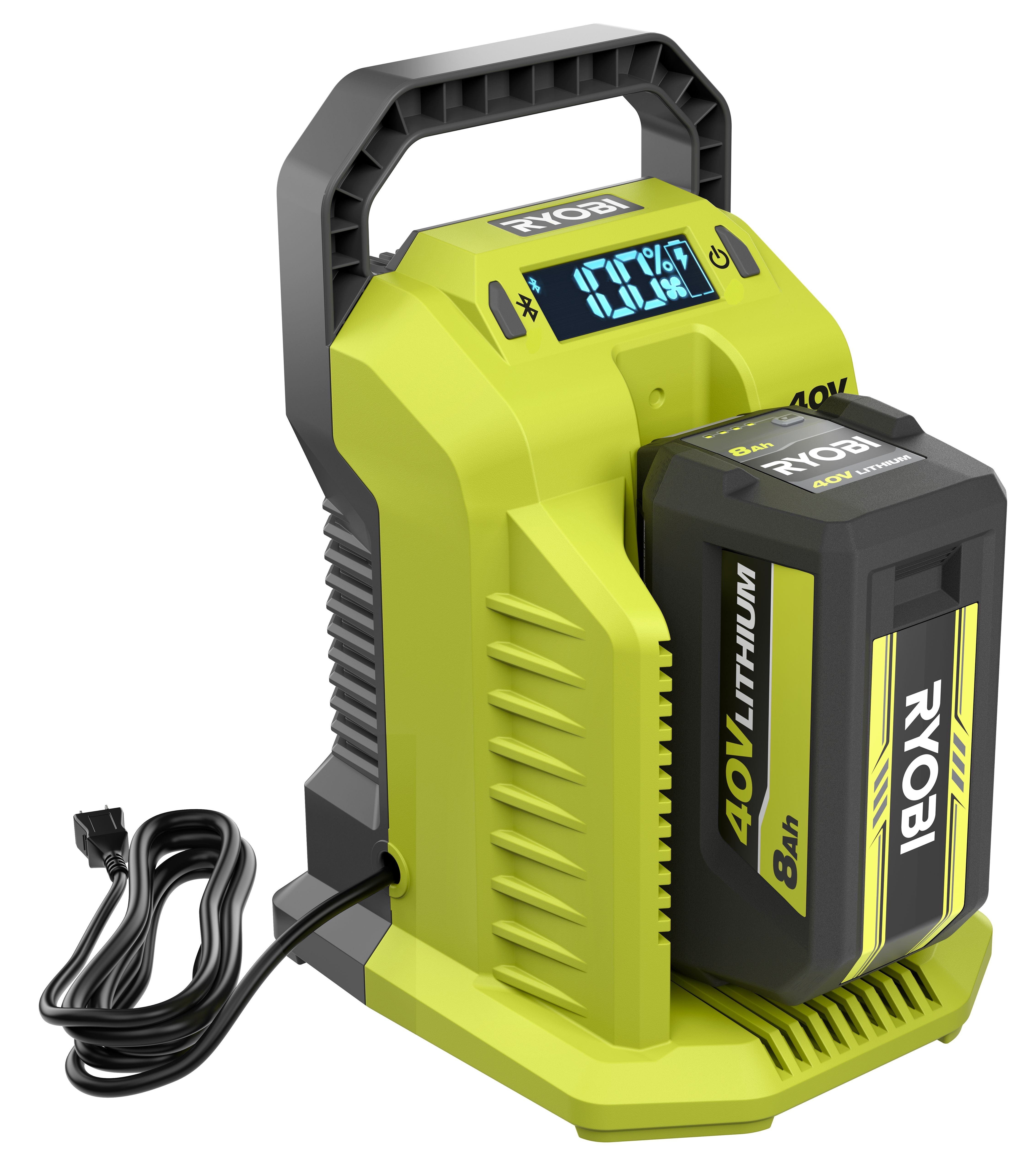 BLUETOOTH Capable
Monitor battery charge status using the RYOBI 40V Hyper Charger app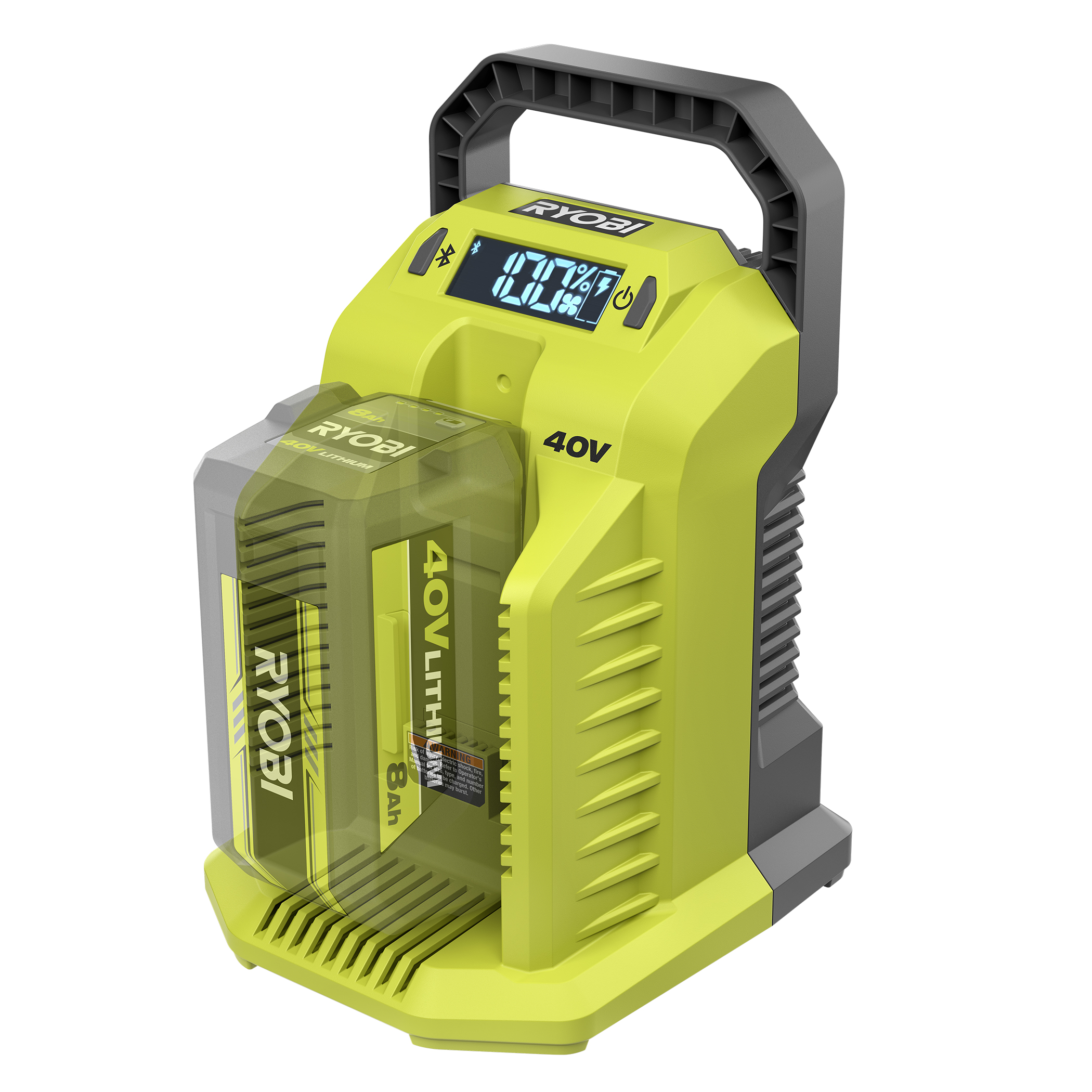 Active Cooling Feature
Reduce charge time and extend life
LCD Screen
Displays battery charging status
(1) OP4010A - 40V Hyper Charger
Specifications
OP4010A - 40V Hyper Charger
Input

120V, 60Hz, 500W

Output

40V

Weight

4.41 lbs.