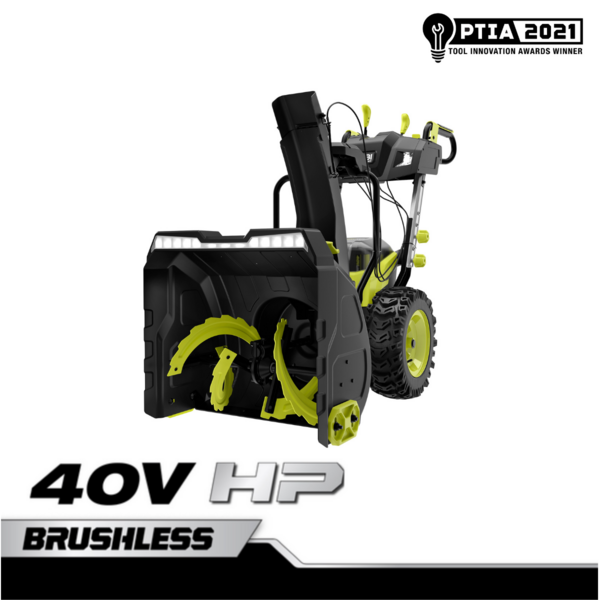 40V HP Brushless 24" Two-Stage Snow Blower Kit
Model: #RY40870
Variable Speed Self-Propelled for Drive Speed Control
Dual Port Rapid Charger Allows You to Charge (2) Ryobi 40V Batteries 4X Faster Than Our Standard Charger
Over 75 40V Tools – All Work With Any RYOBI 40V Battery
Conquer this winter with the RYOBI 40V HP Brushless 24" Two-Stage Self-Propelled Cordless Snow Blower. Paired with (4) 40V 6 Ah batteries and dual brushless motors, the snow blower allows you to plow through snow easier than ever before. With the push of a button clear snow 21" deep and a wide 24" path. The durable all metal 180° directional chute and chute levers allow you to seamlessly control where you want to throw snow up to 55' away. The all metal, variable speed auger allows you to dial in the perfect auger speed for faster snow throwing ability and more control. This snow blower is variable speed self-propelled, allowing users to set their desired walking speed to obtain maximum control. Don't let the elements decide when you clear snow, the heated grips allow you to dominate the snow no matter the temperature. Illuminate your clearing path with the 2.3 Watt LED lightbar and headlights allowing you to clear snow any time of day. The push button start, directional chute levers, drive speed control, auger control, battery fuel gauge, heated grips, and LED light on/off are all located on the control panel, conveniently at your fingertips. Utilize (4) active battery ports with the (4) 40V batteries included to maximize power and runtime to tackle any job. The dual port rapid charger allows you to charge (2) Ryobi 40V batteries 4X faster than our standard charger and charges them in parallel so you will never be caught with a dead battery. The RYOBI 40V HP 24" Two-Stage Self-Propelled Cordless Snow Blower is backed by a 5-year limited tool warranty and 3-year limited battery warranty.
Dual Brushless Motors
For added performance and efficiency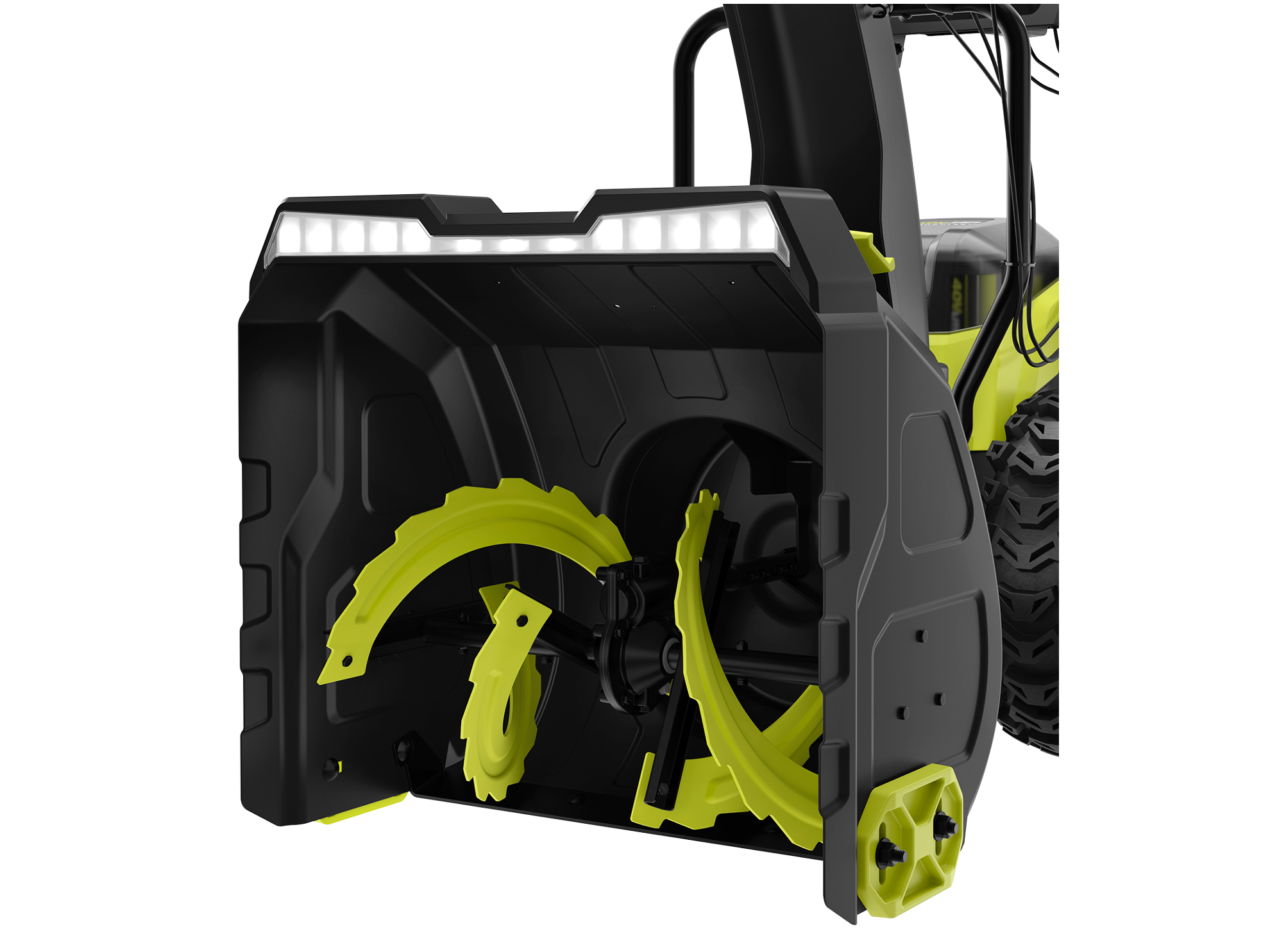 All Metal Variable Speed Auger
For more user control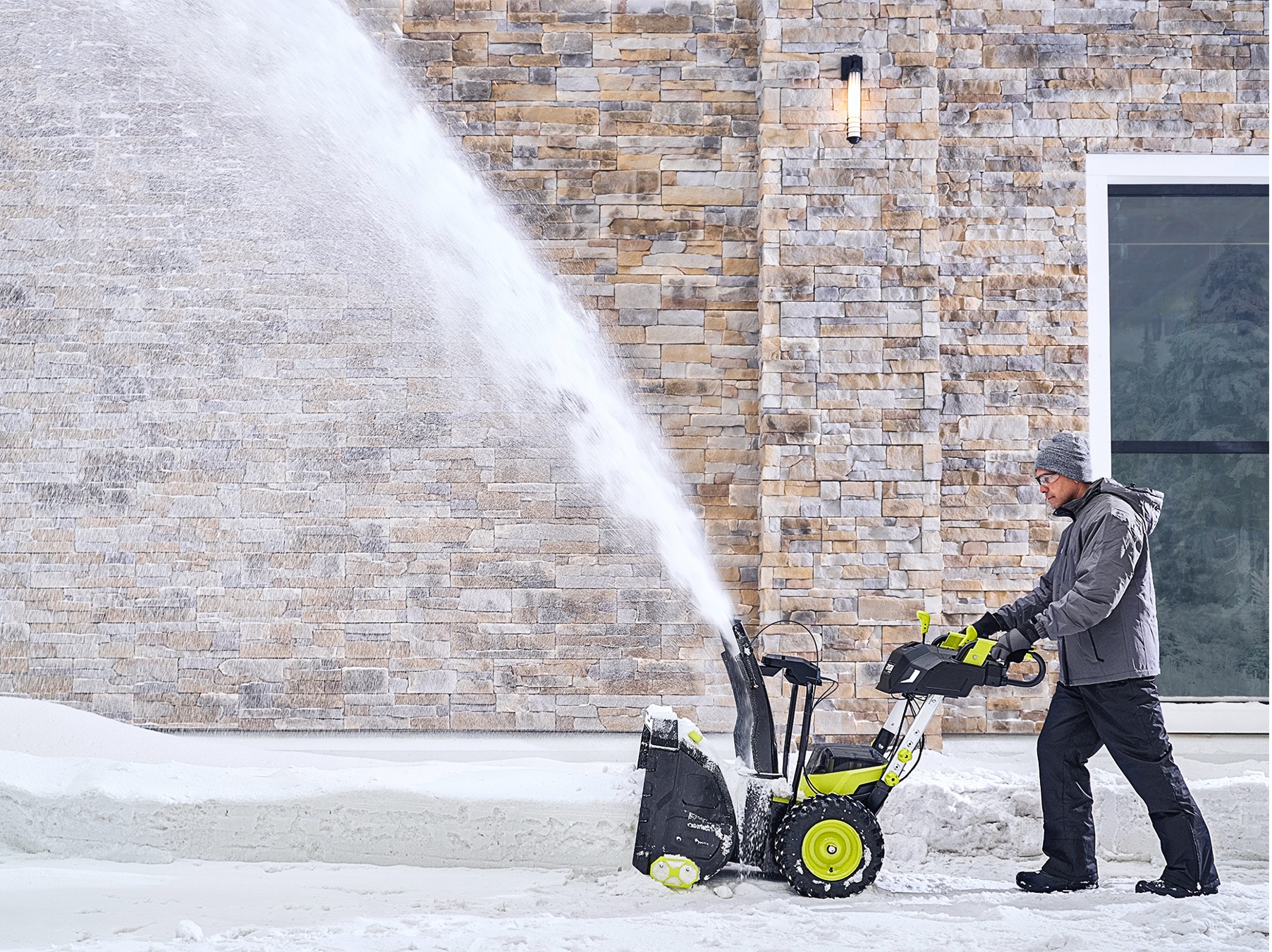 All Metal 180° Directional Chute
Throws snow up to 55' away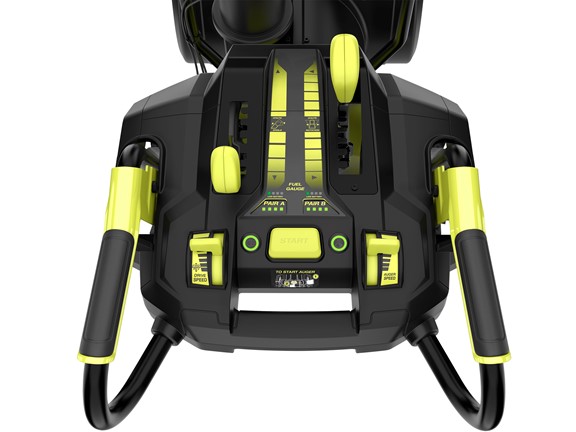 Push Button Start
For hassle free starting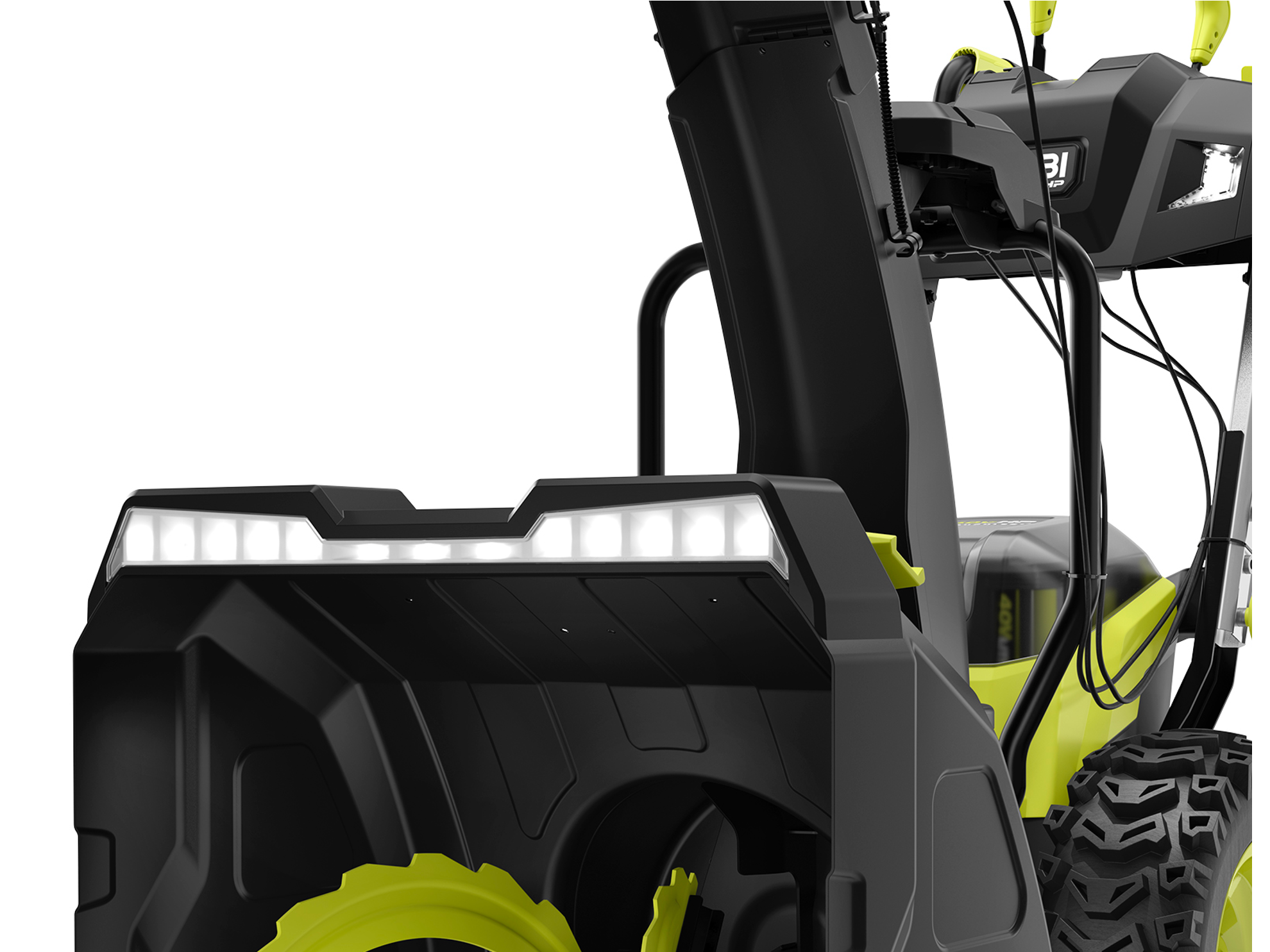 High intensity LED Light Bar and Headlights
For increased visibility
Heated Hand Grips
For user comfort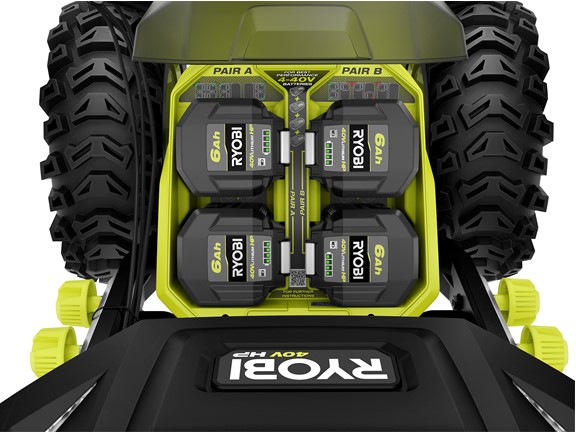 4 Active Battery Ports
For ultimate power and runtime
40V HP 24" Two-Stage Snow Blower

(4) 40V 6.0Ah Batteries

40V Dual Port Charger
Specifications
Dimensions
Auger Width

24"
Details
Battery

(4) 40V 4.0Ah Batteries

Clearing Depth

21"

Clearing Width

24"

Discharge Distance

55'
Warranty
Warranty

5 Year Limited Warranty