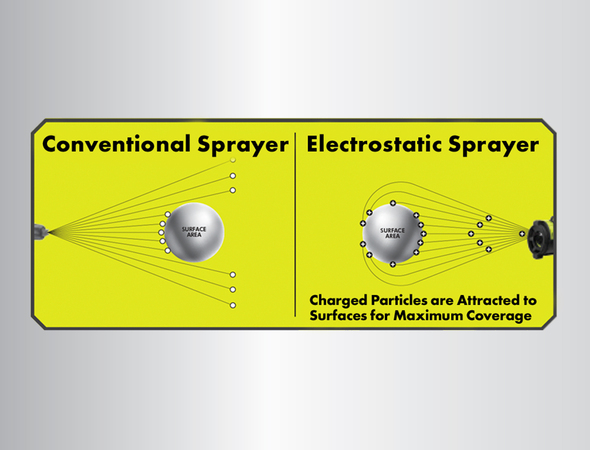 Electrostatic Spray Technology
Electrostatic Spray Technology for Maximum Coverage and Precise Application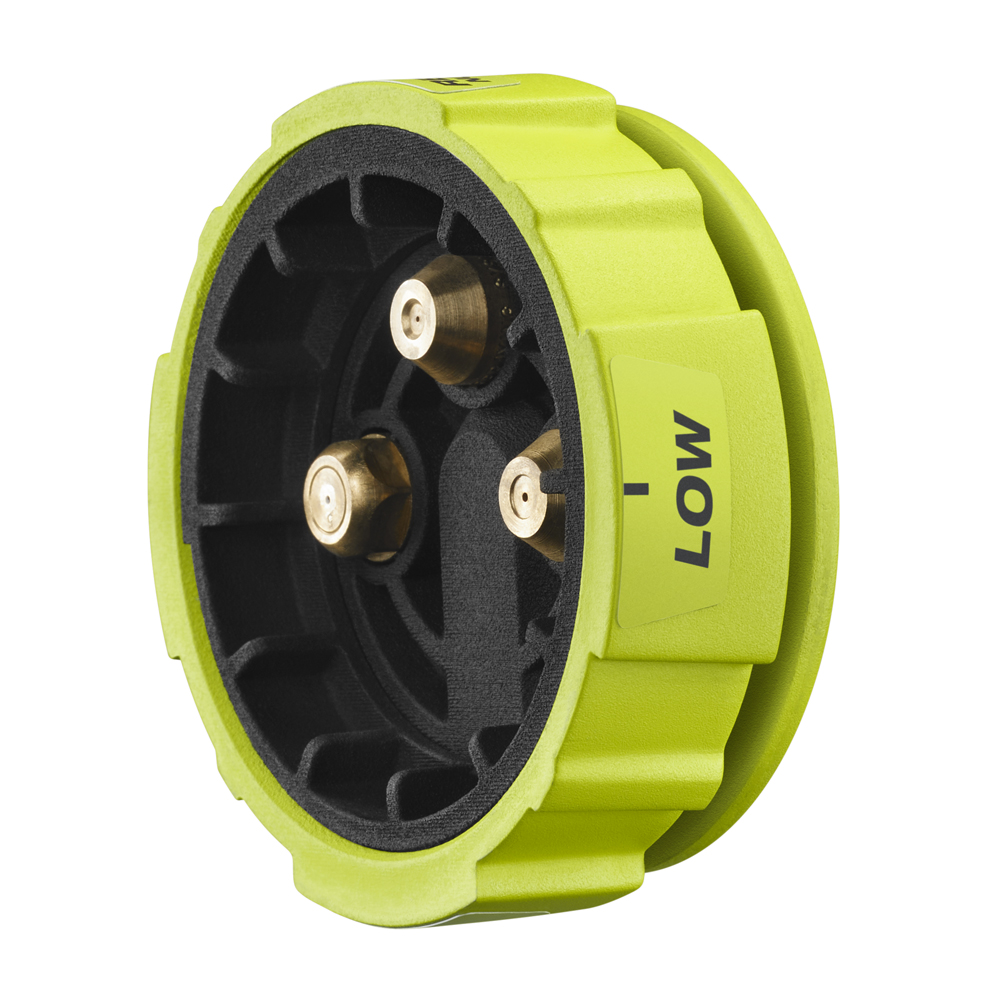 3-in-1 Adjustable Nozzle Selector with Tool-Free Adjustment
The 3-in-1 Adjustable Nozzle Selector allows you to choose from multiple spray patterns, simply turn the nozzle to select between Low, Medium, and High. The low setting sprays 65 microns up to 2 ft. away, the medium setting sprays 85 microns up to 5 ft. away and the high setting sprays 160 microns up to 10 ft. away.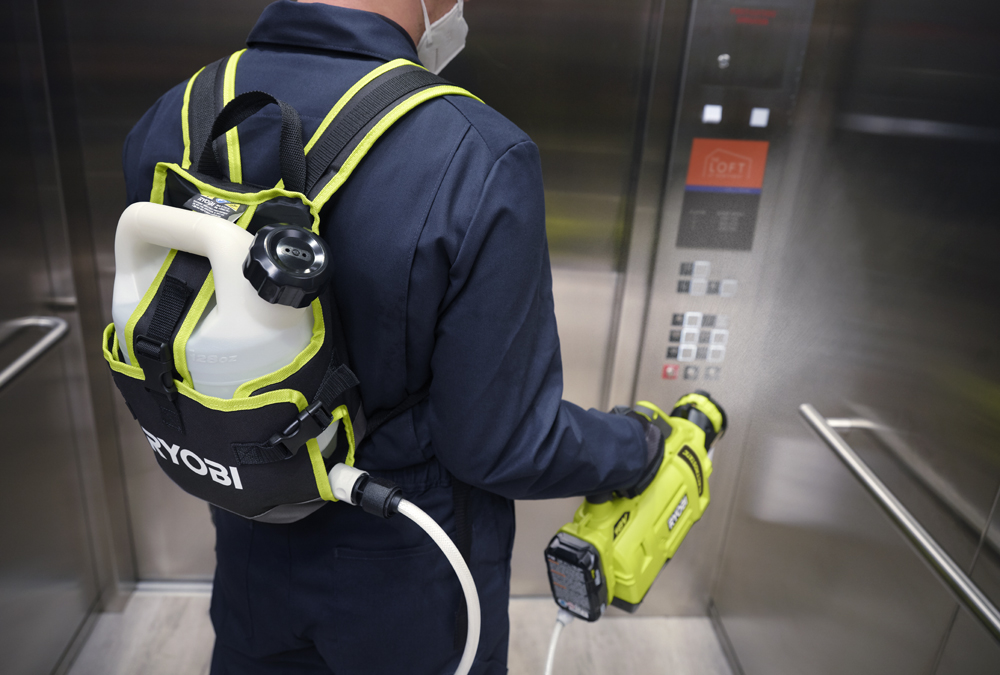 Large 1-Gallon Detachable Tank
The large one-gallon tank is designed with a handle for easy transport when filling and easily detaches from the unit for removing excess liquid. The comfortable mesh backpack design allows for comfortable, one-handed operation and the holster is designed for right-handed or left-handed use.
Faster, More Efficient Coverage
With electrostatic technology, positively charged solution is drawn towards oppositely charged objects, providing increased and more uniform coverage.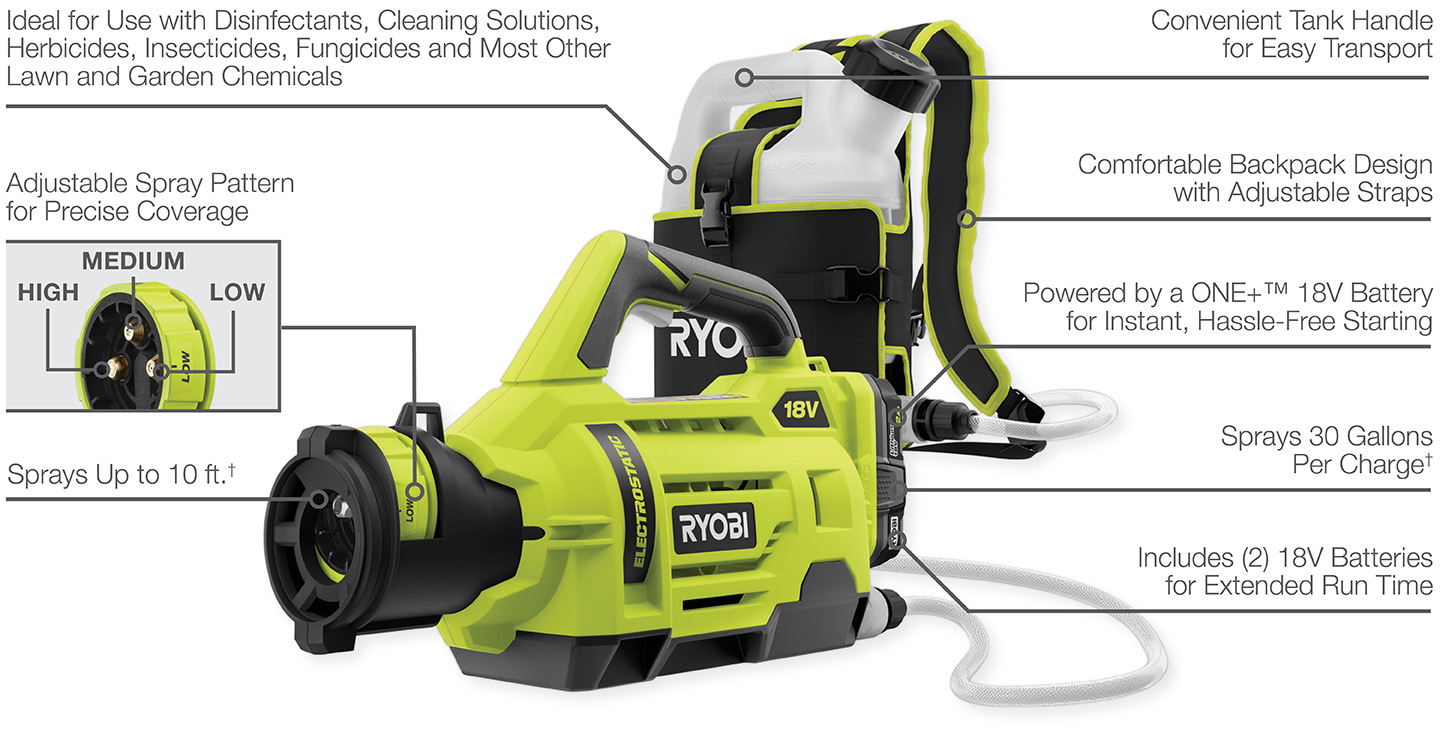 RYOBI 18V ONE+ 1-Gallon Cordless Electrostatic Sprayer
The RYOBI 18V ONE+ Cordless 1 Gallon Electrostatic Sprayer allows you to spray water soluble disinfectants and other cleaning solutions with the convenience and freedom of battery power. You can spray up to 30 tanks per charge with the included 18V ONE+ battery.