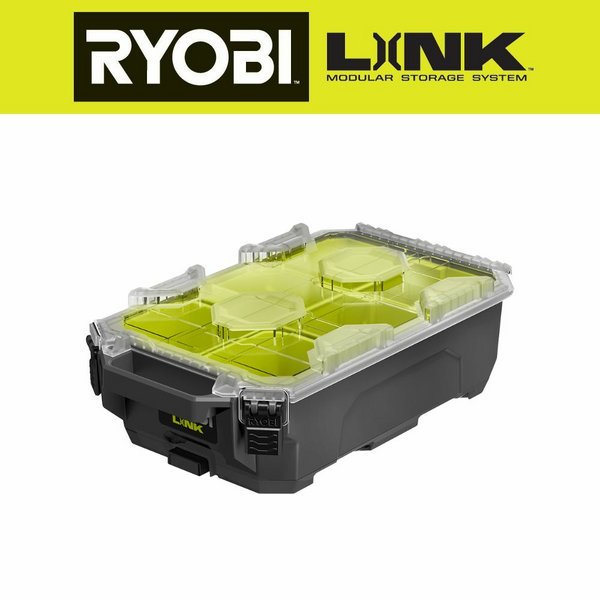 LINK COMPACT SMALL PARTS ORGANIZER
Model: #STM304
No-Travel Organizer Bins Included
IP65 Water And Dust Resistant With A 25 Lb. Load Capacity
Compatible With RYOBI LINK Modular Storage System
+12
The RYOBI LINK Modular Storage System is revolutionizing the storage industry, enabling you to Organize, Access and Transport your life. The RYOBI LINK CompactSmall Parts Organizer provides tool storage in the toughest of situations, fully equipped with impact resistant material and a 25 lb. load capacity. Secure your portable tool storage with the IP65 rated which protects your items from water and dust in any environment. The integrated hand tool compartment and no-travel organizer bins provide maximum RYOBI tool storage organization, keeping everything in its place. Quickly identify what's inside with the clear top and secure your items with a locking point. This is the perfect addition to your mobile tool box line up. Best of all, it is part of the RYOBI LINK Modular Storage System line of products that use the same locking technology to seamlessly connect your mobile and stationary storage needs. Own your space with RYOBI LINK Modular Storage System.
ORGANIZE. ACCESS. TRANSPORT.
Compatible with RYOBI LINK Modular Storage System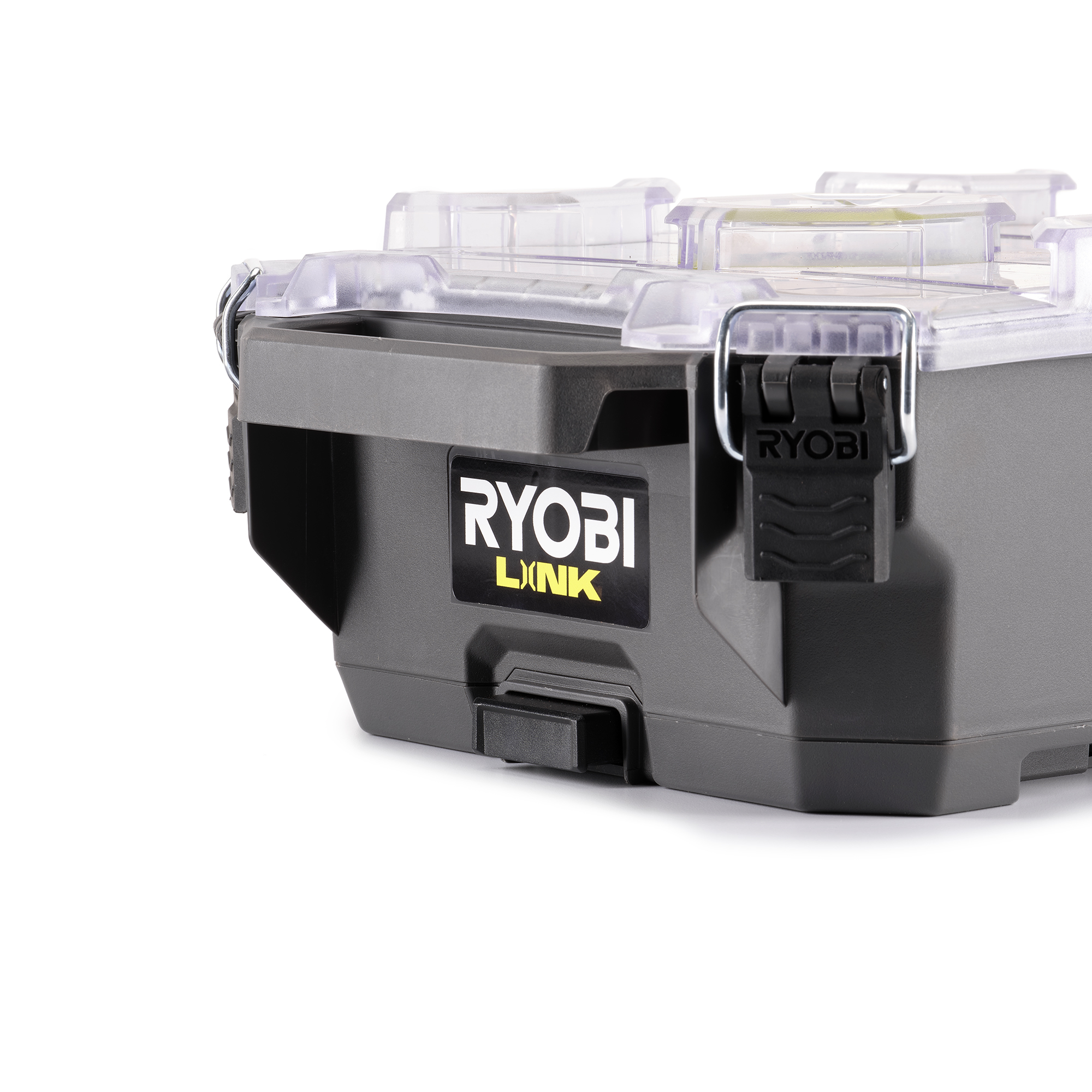 Impact Resistant Material
For durability on the jobsite, at home, and everywhere in-between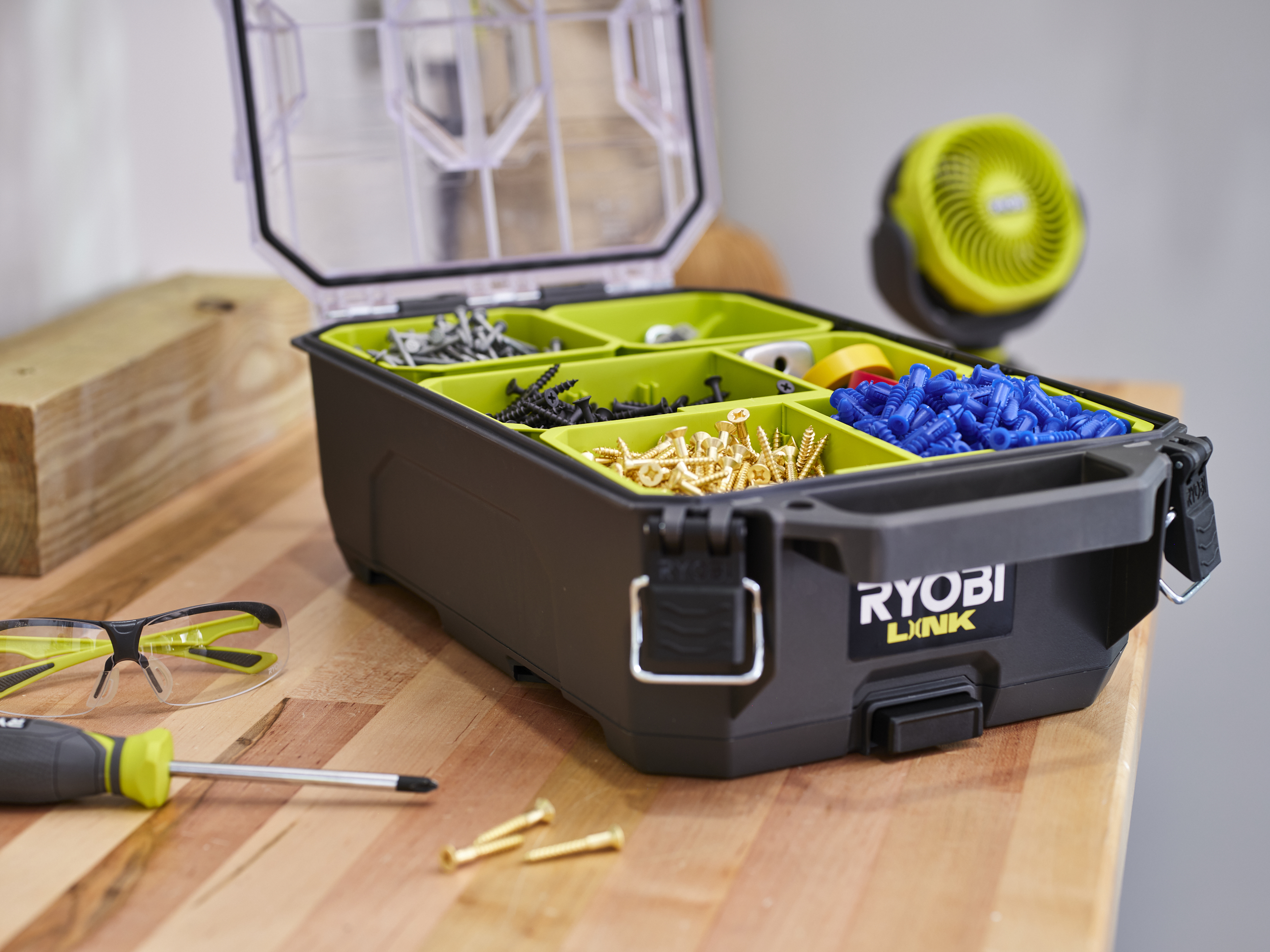 25 lb. Load Capacity
For heavy-duty storage needs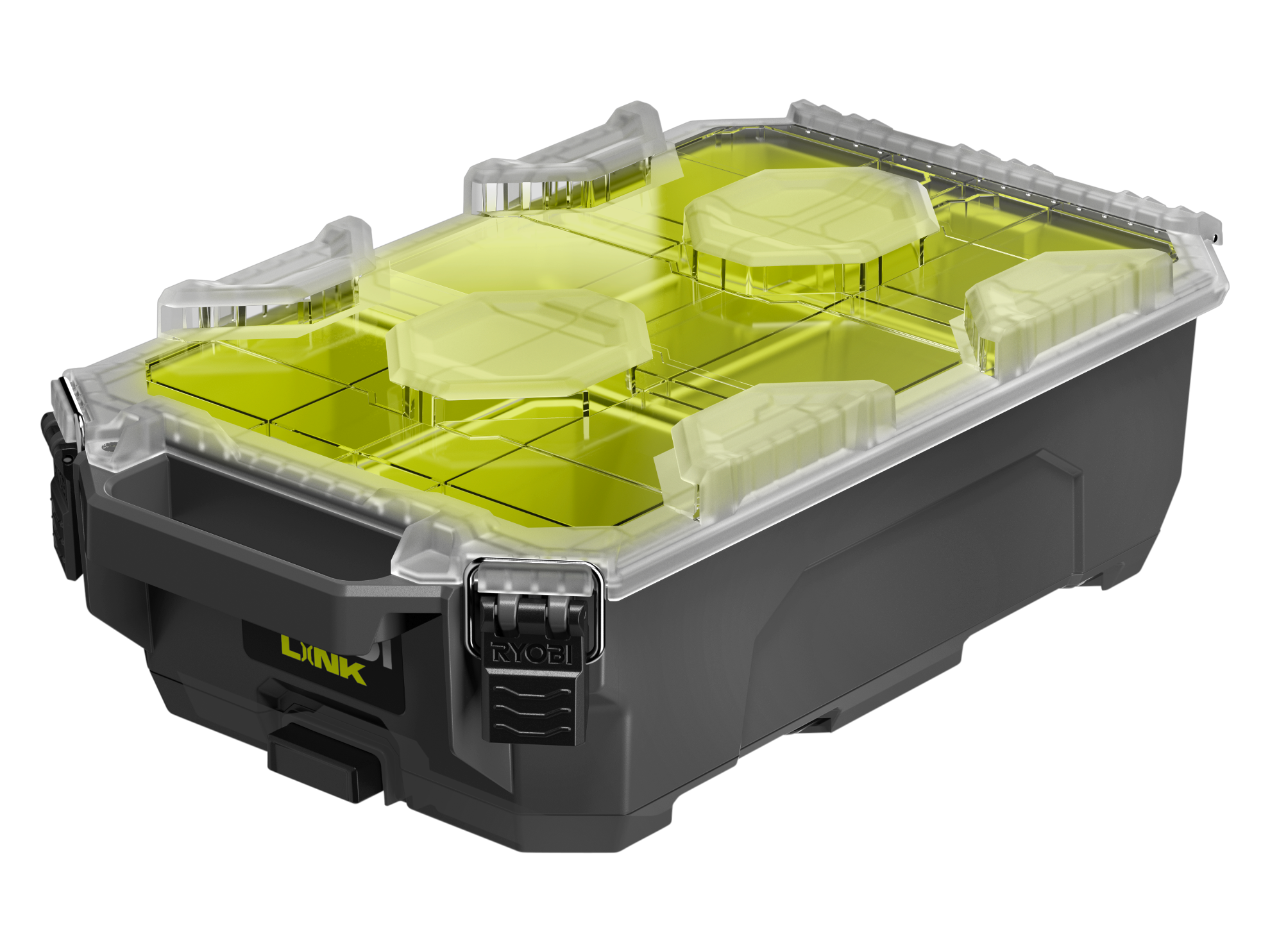 IP65 Resistance Rating
For protection against water and dust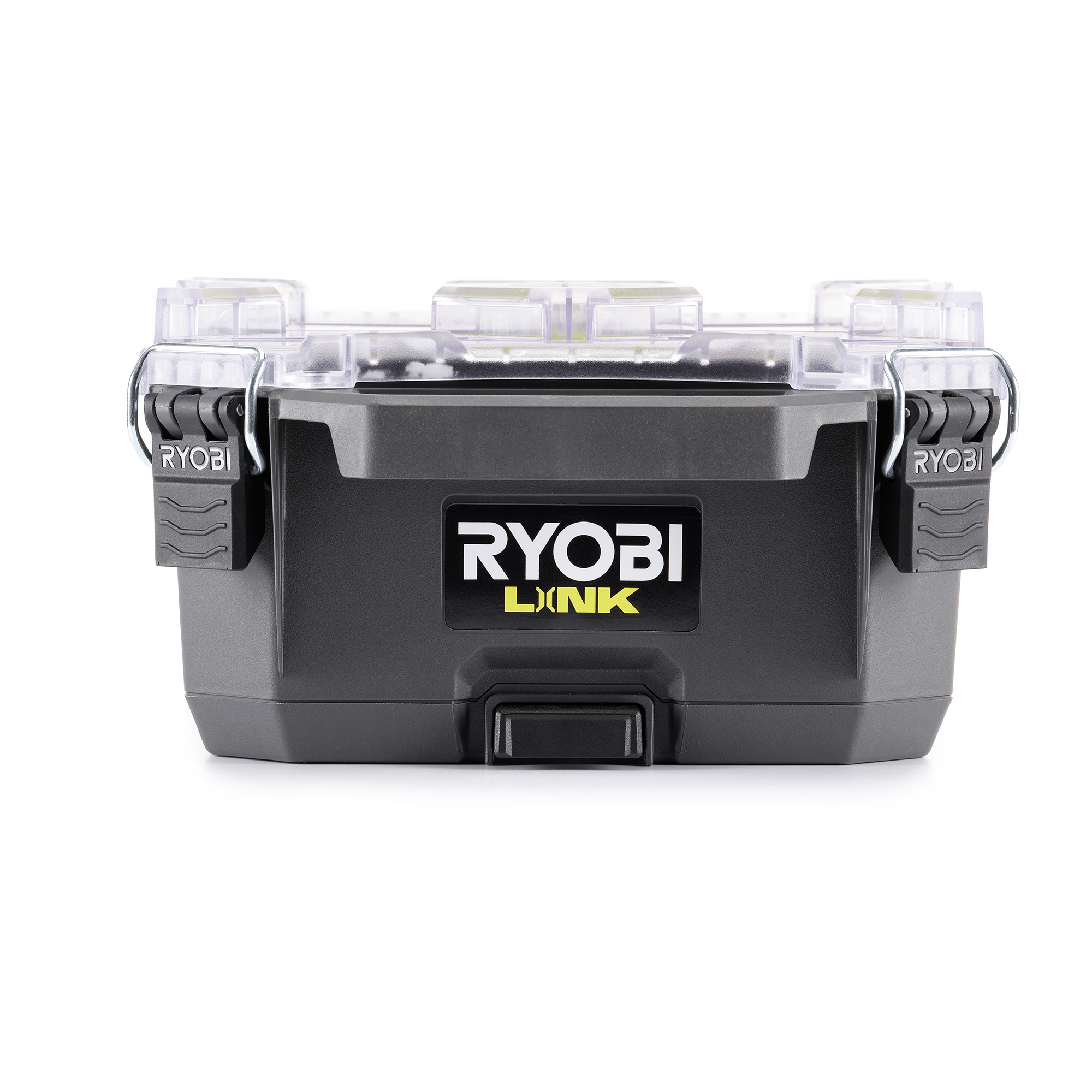 Durable Latches
For securing items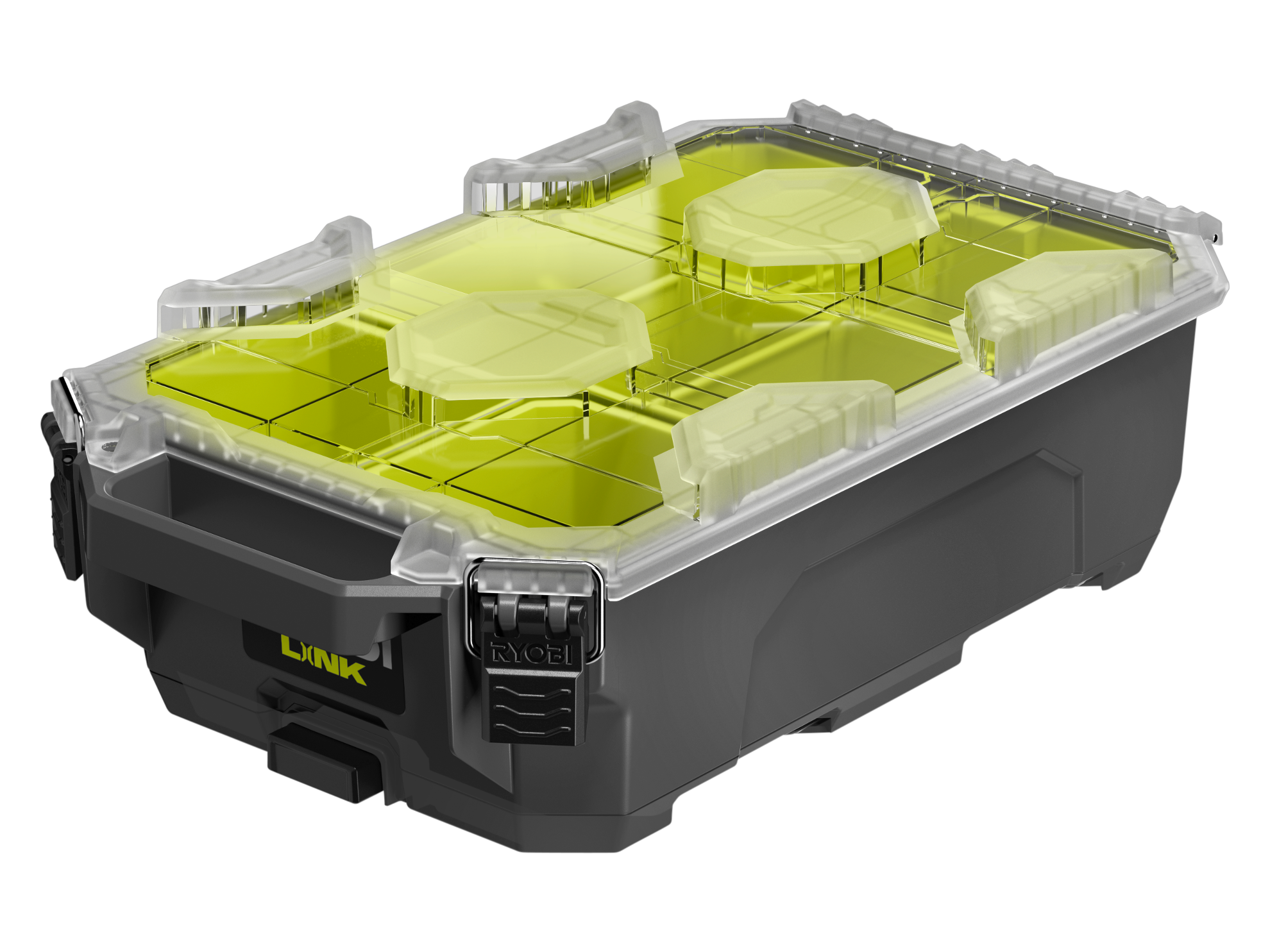 Clear Top
For easy identification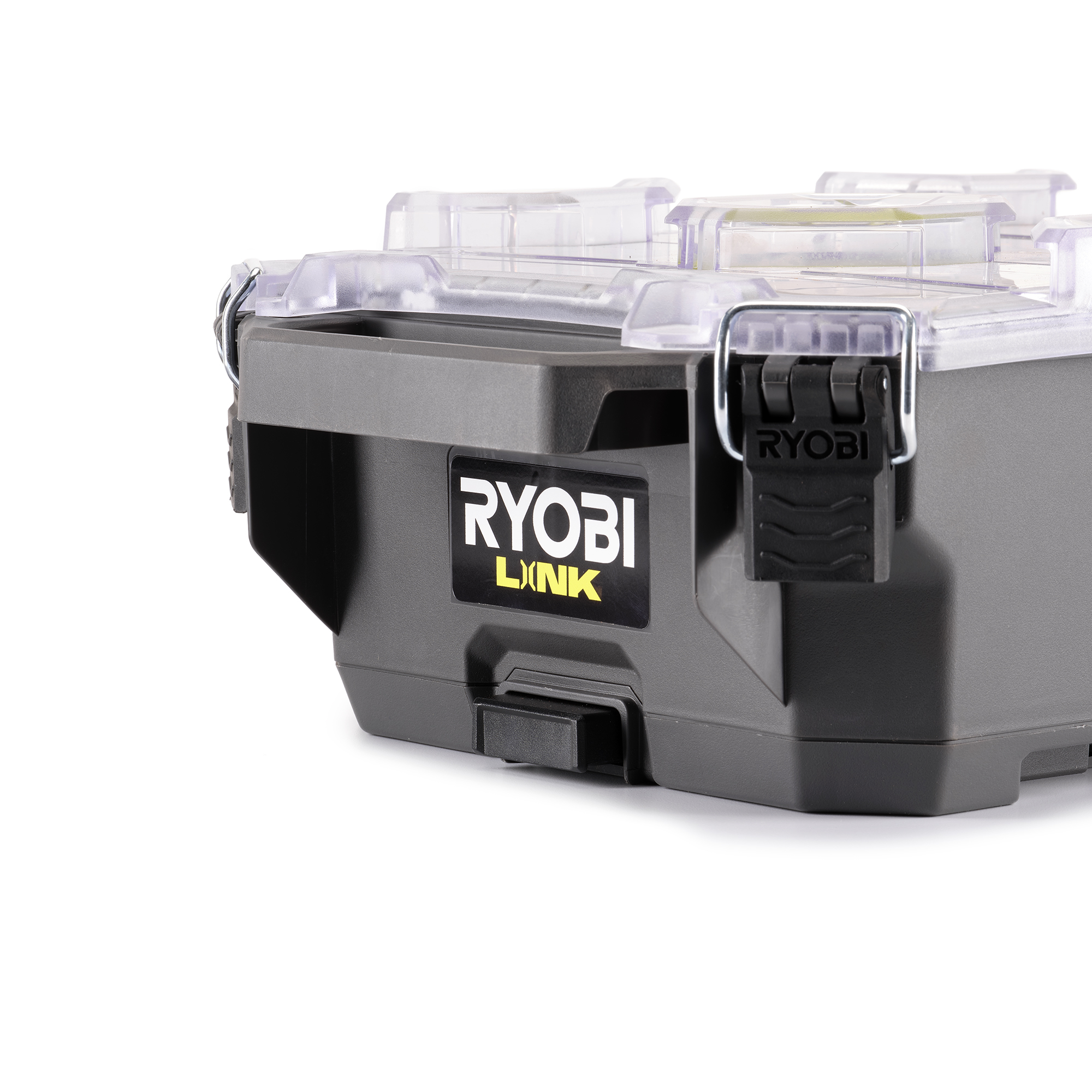 Secure Locking Point
For added security on the jobsite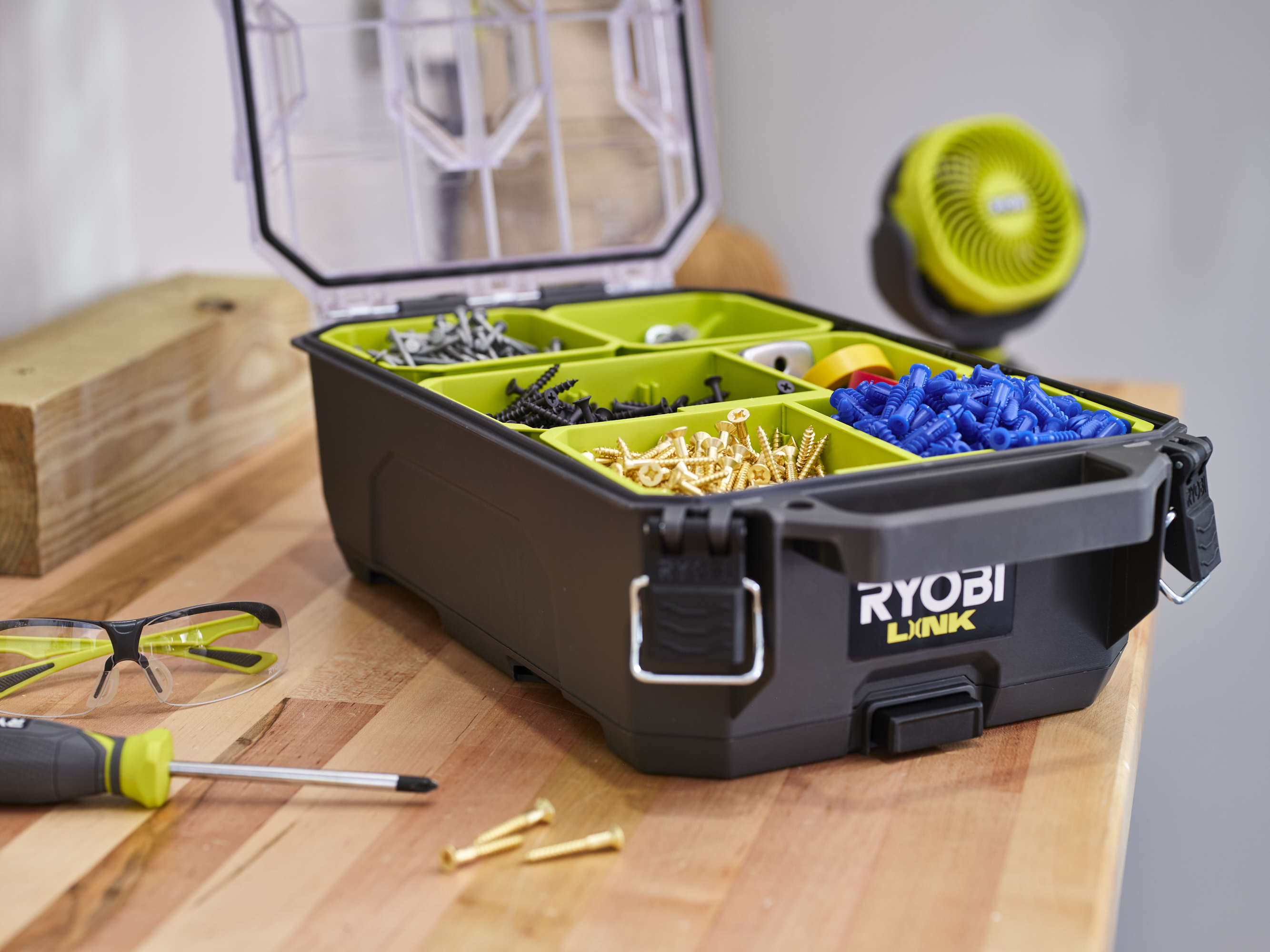 Easily Hang on Wall Rail
Or stack on mobile storage
STM304 - (1) Compact Small Parts Organizer, (2) Single Organizer Bins and (2) Double Organizer Bins
Visualize the
Possibilities
The RYOBI™ LINK™ Modular Storage System enables you to Organize, Access and Transport your life. Optimize your space with LINK™ wall storage or take everything on the go with LINK™ mobile storage. RYOBI™ LINK™ utilizes the same locking technology across the system, so you can customize it to meet your organizational needs from the workshop to the workplace. Click the link below to see your own LINK™ Modular Storage System in your space.
Build Your Own
Specifications
STM304 - LINK COMPACT SMALL PARTS ORGANIZER
Dimensions

10-1/2" x 18" x 6"

Weight Capacity

25 lbs.