+5
18V ONE+™ underwater stick vacuum Kit
Model: #P3500K
Over 50 minutes of runtime with the included 2.0Ah battery
3 Liter debris canister with removable filter
Compatible with nearly all common pool poles for cleaning at any depths
+5
Dive in with cordless pool tools
Features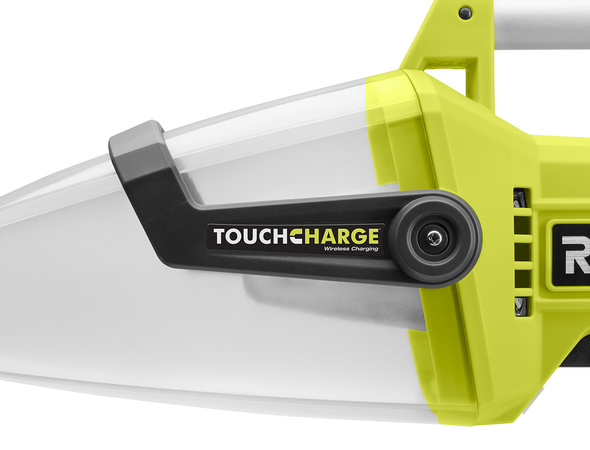 TOUCHCHARGE™ Wireless Charging system allows you to charge your tool wirelessly, through inductive charging
Features 4 rollers on vacuum base for increased mobility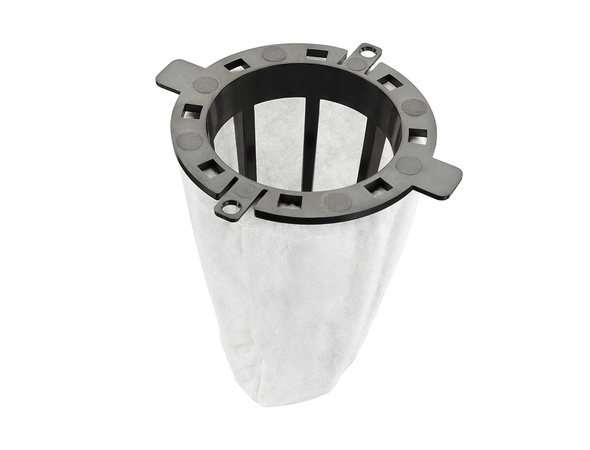 Microfiber particle filter picks up wide range of debris
Specifications
Dimensions
Weight:

7 lbs.

Canister Capacity:

3 Liters
Details
Runtime:

Over 50 minutes*

Battery:

18V ONE+
Warranty
Certifications and Listings

1-UL Listed
Includes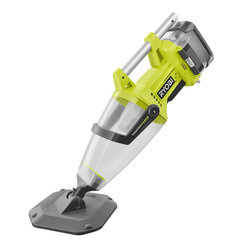 P3500 Underwater Stick Vacuum
TouchCharge™ Wireless Charger P134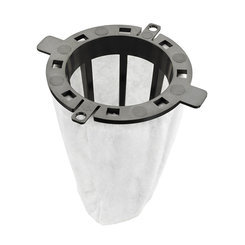 Microfiber Particle Filter
[#<ProductFeature id: 1254, title: nil, content: "P3500 Underwater Stick Vacuum", photo: "eacf39bb-5482-4439-b6d2-488268258771.jpg", created_at: "2018-01-16 01:42:06", updated_at: "2018-01-16 02:07:17", product_id: 947, sort: 0, enhanced_type: "included_item", enhanced_group: nil, enhanced_icon: nil>, #<ProductFeature id: 1255, title: nil, content: "P190 2Ah Battery", photo: "e2c9f246-97c6-4fc1-888f-bec61a9fddbb.jpg", created_at: "2018-01-16 01:42:06", updated_at: "2018-01-16 02:07:18", product_id: 947, sort: 1, enhanced_type: "included_item", enhanced_group: nil, enhanced_icon: nil>, #<ProductFeature id: 1274, title: nil, content: "TouchCharge™ Wireless Charger P134", photo: "5fa9ff16-63ff-42be-867f-9aa86170705f.jpeg", created_at: "2018-01-16 19:55:44", updated_at: "2018-01-16 20:06:36", product_id: 947, sort: 2, enhanced_type: "included_item", enhanced_group: nil, enhanced_icon: nil>, #<ProductFeature id: 1275, title: nil, content: "Microfiber Particle Filter", photo: "7814b3ae-e794-406f-9238-c0ac8cd1df09.jpg", created_at: "2018-01-16 19:55:45", updated_at: "2018-01-16 20:06:36", product_id: 947, sort: 3, enhanced_type: "included_item", enhanced_group: nil, enhanced_icon: nil>]
Reviews
18V ONE+™ underwater stick vacuum Kit
18V ONE+™ underwater stick vacuum Kit
is rated out of
5
by
115
.
Rated

4

out of

5
by
Jabmd
from
Vacuum battery maintenance
This is a great product in terms of convenience. No need for pool hose contraptions. However, I would strongly recommend that after each use, remove the battery and dry off both the battery and the battery connection. This comment comes from experience. The first one I bought did not work after a few months because of corrosion in these areas Unit is not quit waterproof. . Because of my faith in Ryobi products, I did buy another one, and have learned a lesion about battery maintenance. Perhaps Ryobi can make this suggestion in its next set of instructions.
Date published: 2018-04-16
Rated

1

out of

5
by
dblu
from
Didn't Last
Got this as a birthday gift and it didn't last half the summer. The switch started malfunctioning, and not turning the unit off, then I couldn't start it. After inspection, the container housing has two screws holding it together and the mount holes appear to have cracked. my guess is there was water penetration, affecting the switch. Customer service/Warranty/recall/safety teams have been non-communicative. I've called twice, submitted a form from the website (response was to call), and got an email asking for a proof of purchase. It's been 3 weeks. I'm questioning my entire brand loyalty at this point.
Date published: 2020-08-23
Rated

2

out of

5
by
Poolguy27
from
Started great, but trouble
We purchased 4 of the underwater stick vacuums for use by our pool technicians in our pool and spa service route. The purpose of the vacuum was to be used 2-3 times a week when the technician is cleaning a small, stand alone spa. These are not used to clean 10-14 pools a day. The vacuums started out great, they had plenty of power, suction, the run time was great, and the wireless charging was good. The problems started when one of the original four vacuums had to be returned because it wouldn't charge out of the box. Then, one by one, three of the four vacuums developed the same issue. They turn on and cannot be turned off by the power switch. The vacuum just stays on and the only way to turn it off is by removing the battery. Even when you try to charge the vacuum with the battery in Via the wireless charging you cannot shut the vacuum off.
Date published: 2018-10-24
Rated

5

out of

5
by
Chuck2019
from
Great tool!
Bought this about a month ago, as I was looking for something easier to clean the pool, than the cumbersome pool vacuum and 25 ft hose that came with the pool. It works very well, cleaning up most of the dirt and leaves that fall in. Had a bit of an issue trying to figure out how to charge the thing at first,as the instructions were not very clear, and the Ryobi 'help' still hasn't responded to the request I submitted. It is a bit heavy for my wife and awkward when it's full of water, but that's about all the issues I've had. Recommend buying a couple of more filters, to swap out ifpool is really dirty.
Date published: 2019-07-23
Rated

2

out of

5
by
Batteryflood
from
Great tool.....except when!
I own 32 Ryobi tools, including all lawn tools and 40v mower. The pool vac immediately became my favorite tool, but then problems. I have had to completely disassemble the unit, remove the battery "in" switch, seal it off, and add rubber gasket to compartment door which by design relies on overlapping grooves in the plastic to seal.....no gasket. Then had to solder in new + battery terminal as the original had corroded and broke off. Look on line and you will see this is a very common issue with this product! Last night i repaired my friends vac......exact same problem! If Ryobi would address this issue they would have ultimate product. But they appear to be unwilling to even acknowledge. Until they do, and until they fix it i would NOT recommend this product. You stand a better than 80% chance of losing not only the $200 vac, but any batteries involved. Shame on you Ryobi.....its an UNDERWATER tool. We should not have to be fixing your design flaw that you are are aware of.
Date published: 2020-08-16
Rated

5

out of

5
by
Evan
from
Replaced my Water Tech Pool blaster
Finally!! A true alternative to Water Tech Pool blaster. Ryobi is much better quality and picks up more debris runs much longer and is easier to charge. Pros vs Water Tech = Build quality ,Battery life and reliability ease of charging purchased at Local Home Depot so I was able to get an extended warranty through Home Depot. Would recommend buying warranty for any pool vac as I went through 2 Water Techs in the past 4 years. Wish list=filters for purchase on Amazon Cons Littler bigger and heavier than Water Tech
Date published: 2019-03-12
Rated

4

out of

5
by
Pooltech
from
Fantastic tool
I'm a pool professional and I use a variety of pool vacuums on a daily basis. Even though my other vacuum systems are on dollys they are still much more cumbersome than this unit. This is brilliant! Ryobi should consider doing a Ryobi Pool Pro line with a cart that goes into a truck hitch like other professional vacuum tools. But on this cart have two Ryobi vacuum devices. One a 40v pro version of this one with stainless steel inside vacuum assembly. And a second 40v leaf bagger machine on the same cart. Wheels would have to be more like skateboard wheels and leaf bagger would use a boat trolling motor or something like that. Both units on one cart designed to hold everything needed to do a pool service and sell for $1500 pool guys everywhere would buy it because there's nothing quite that convenient out yet. Big money idea I'll help you design from a pool guys prospective I don't new to get paid just want to benefit from having a tool like that available
Date published: 2018-04-07
Rated

5

out of

5
by
KWinSC
from
This vacuum sucks... It really sucks the dirt up!
Very happy with the convenience of the Ryobi pool vacuum. I use on our two Intex above ground pools. 12'x24'x52" and 12' x 3' kiddie pool. It does a fine job on the large pool, probably any larger and it would be best as a touch up vacuum. Were it shines is the smaller pool. Anyone who has had these for their kids or grandkids know these are impossible to keep clean. Not with this thing! I can vacuum and skim at the same time! LOL Of course not sure i'd spend a $180 to clean a kiddie pool either. Battery time has been fine with the 2ah battery.
Date published: 2019-07-19