+12
18V ONE+™ STICK VACUUM
Model: #P718K
Brushless motor provides enhanced electronics for maximum power and runtime
EverCharge – stays charged so it's ready when you are
Up to 45 minutes of fade-free power
+12
OUTLAST, OUTPERFORM & OUTDISTANCE THE COMPETITION
Features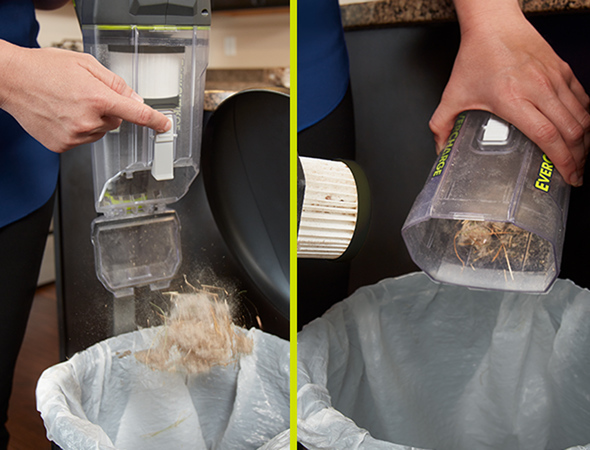 Large dust cup capacity with HEPA filter and 2-way emptying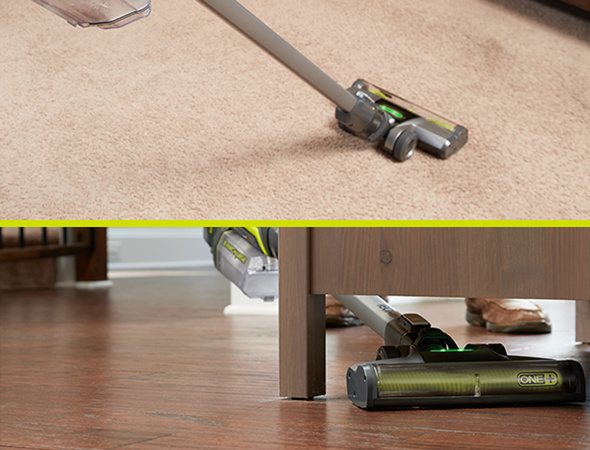 High and low power modes for a variety of surfaces
EVERCHARGE™ wall mount and accessory storage
Includes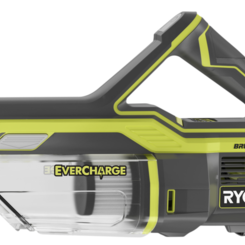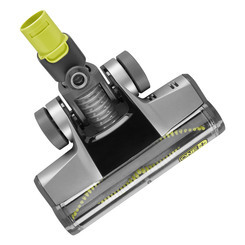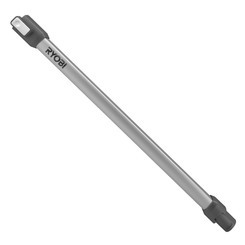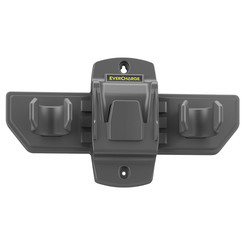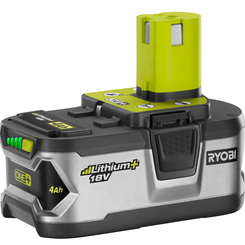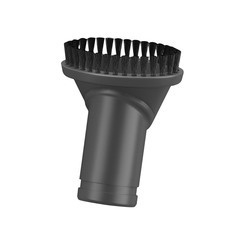 [#<ProductFeature id: 1205, title: nil, content: "vacuum", photo: "bea80ed5-66b9-4167-9238-5a813edf141e.png", created_at: "2017-12-14 00:02:31", updated_at: "2018-01-24 00:20:31", product_id: 940, sort: 0, enhanced_type: "included_item", enhanced_group: nil, enhanced_icon: nil>, #<ProductFeature id: 1206, title: nil, content: "roller bar", photo: "9275abcb-67f5-4bbf-92af-48c77d48c0fd.jpg", created_at: "2017-12-14 00:02:31", updated_at: "2018-01-24 00:20:31", product_id: 940, sort: 1, enhanced_type: "included_item", enhanced_group: nil, enhanced_icon: nil>, #<ProductFeature id: 1207, title: nil, content: "extension wand", photo: "2d09e7fa-62d8-4094-967d-ef374b449e01.jpg", created_at: "2017-12-14 00:02:32", updated_at: "2017-12-14 00:02:32", product_id: 940, sort: 2, enhanced_type: "included_item", enhanced_group: nil, enhanced_icon: nil>, #<ProductFeature id: 1208, title: nil, content: "Accessory wall mount", photo: "c980ee14-2ca7-44a6-8f8d-33c05d1e33af.jpg", created_at: "2017-12-14 00:02:33", updated_at: "2017-12-14 00:02:33", product_id: 940, sort: 3, enhanced_type: "included_item", enhanced_group: nil, enhanced_icon: nil>, #<ProductFeature id: 1209, title: nil, content: "P108 Lithium-Ion battery", photo: "98d44571-287d-4696-ac89-22db14083896.jpg", created_at: "2017-12-14 00:02:34", updated_at: "2018-01-24 00:20:31", product_id: 940, sort: 4, enhanced_type: "included_item", enhanced_group: nil, enhanced_icon: nil>, #<ProductFeature id: 1210, title: nil, content: "(1) ", photo: "292b703c-6935-48f8-8b4e-16cadaf3722c.jpg", created_at: "2017-12-14 00:02:36", updated_at: "2018-01-24 00:20:31", product_id: 940, sort: 5, enhanced_type: "included_item", enhanced_group: nil, enhanced_icon: nil>, #<ProductFeature id: 1211, title: nil, content: "Crevice Tool", photo: "4613bd2c-9757-4c90-ad75-908b891fea04.jpg", created_at: "2017-12-14 00:02:36", updated_at: "2017-12-14 00:02:36", product_id: 940, sort: 6, enhanced_type: "included_item", enhanced_group: nil, enhanced_icon: nil>, #<ProductFeature id: 1212, title: nil, content: "Dust brush", photo: "87907bf5-97dd-4335-a517-028fab61eb67.jpg", created_at: "2017-12-14 00:02:37", updated_at: "2017-12-14 00:02:37", product_id: 940, sort: 7, enhanced_type: "included_item", enhanced_group: nil, enhanced_icon: nil>]
Reviews
18V ONE+™ STICK VACUUM
18V ONE+™ STICK VACUUM
is rated out of
5
by
216
.
Rated

3

out of

5
by
MaeZ
from
Love/hate relationship
I have had this for two weeks. It is powerful and handy. However, I am having trouble with the filter and canister area. I have pets and vacuum daily. My old Hoover had no issues picking up pet hair and dirt. The Ryobi picks it up, but the debris gets clogged where the filter is. The filter is large and there is a very small space for the debris to fall into the canister. Nothing makes it into the canister. I have to take the filter out every time and remove the hair by hand. I really want to love this vacuum! Ryobi, can you please come out with a smaller sized replacement filter or a different canister design?
Date published: 2018-04-16
Rated

5

out of

5
by
grover959
from
Great Choice
We've been very pleased with our Ryobi Stick Vacuum purchase. It's lightweight, powerful, and easy to maneuver. While we use it for routine vacuuming, we use it most often for quick cleanups. It works especially well in cleaning up after our cat, both in picking up shedding hair and litter kicked out the litter box. Battery life is pretty good when using a P108 (4Ah) battery and being able to switch the battery out with a fresh one is very convenient. The filter catches a lot of stuff and is very easy to clean out. Ours hangs on the wall in our laundry room and is used frequently throughout the week. Would definitely recommend to others.
Date published: 2018-09-13
Rated

4

out of

5
by
frizzini2
from
Very good but ould be improved.
I bought this device because I already own many Ryobi tools and batteries. That said, I've never completely used up the one battery vacuuming my house. Suggested improvements: The intake flapper valve is interfered with by the filter and should be modified. The filter fills up quickly but the over dirt collector does not. Increase the size of the filter and get it away from the flapper valve. It would be nice to be able to turn of and on the rotating brush. All things considered, I am glad I bought this vacuum and use it regularly in the house. However, it is not so good on large garage projects.
Date published: 2018-09-12
Rated

5

out of

5
by
Phonedave
from
Great suction
Almost has too much power. The thing sucks up area rugs. You have to back drag the rugs, you can't push the vacuum back and forth. Really no complaints, it works great. Two small things that could be improved. The ability to turn off the brush/beater bar would be a nice option. The ability to easily remove the beater bar for cleaning would also be a nice option. I have seen a bunch of complaints about the filter and how it is a pain to clean. It is, but no more so than any other stick vac. This is a stick vac after all, not a shop vac. The filter is going to be small, it has to fit in the small dirt cup.
Date published: 2018-10-03
Rated

5

out of

5
by
Ryobi fan
from
Nice machine
A major problem we have been having with all cordless stick vacs we have owned is running out of battery power and waiting hours to finish the job. This vac does the entire house on one charge. and does a great job also, not quite as good as Dyson but close. Ryobi sent a revised pre-filter screen ( we saw this online in other reviews) and the filter system now works great. The only other thing I would like to mention is the weight of the vacuum with the battery it comes with is on the heavy side, so if you are vacuuming large areas your hand and arm may get fatigued. I solved that problem by trading my wife two of the smaller Ryobi batteries for the one large one it comes with.
Date published: 2018-09-20
Rated

5

out of

5
by
t0912
from
Powerfull
I used this for a few months now. My main uses are to vacuum the carpeted stairs and our cars. Without the long handle, this is easy to use. The battery lasts longer than I use it. It is very maneuverable and not too heavy for one hand use. I looked at others but since I had a supply of One + batteries, this was the best choice. I never have to worry about whether I have a charged battery as I have the six port charger that keeps them all ready to go. I've also used this on my hardwood floors with the extension handle and it works fine. Also have used it on a ladder cleaning the blades of my ceiling fans.
Date published: 2018-09-13
Rated

4

out of

5
by
OnixConcade
from
Bought for vacuum destroyers
Purchased this for work where they kept destroying vacuum cleaners. They really like the stick vacuum and they haven't figured out how to damage it yet! Another review mentioned the fact that dirt does not fall into the collection cup but jams up next to the filter. I also see this happen every time. It would also be a good thing to be able to buy more filters as they are made of paper and won't last forever.
Date published: 2018-04-26
Rated

1

out of

5
by
Crencor
from
Bought 2 both failed
I was so excited to see Ryobi come out with cordless vacuum. I have 20 plus Ryobi 18 volt products and have been generally happy so when I saw vacuum I bought one for both our houses. Now less than a year latter both have failed, power head belt gets stuck and makes loud noise. I've tried to get service under 3 year warranty but without purchase receipt can't get any help. Granted they haven't even produced product three years. Plus it's obvious that it's manufacture defect since both units failed same way. Anyway I'm very disappointed in support and think I'm ready to change to new company.
Date published: 2020-01-22