+4
18V ONE+™ HYBRID 18 IN. AIR CANNON
Model: #P3340
Your choice of power: battery or electric
3 speed settings of up to 2,400 CFM
Quiet air movement technology
+4
Features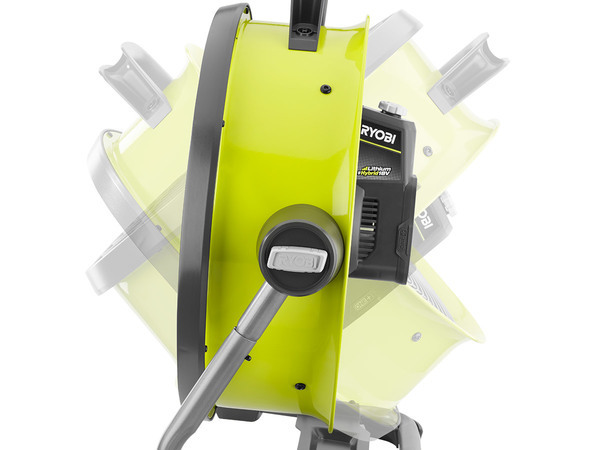 220° head rotation to direct air flow in multiple directions
Integrated handle for maximum portability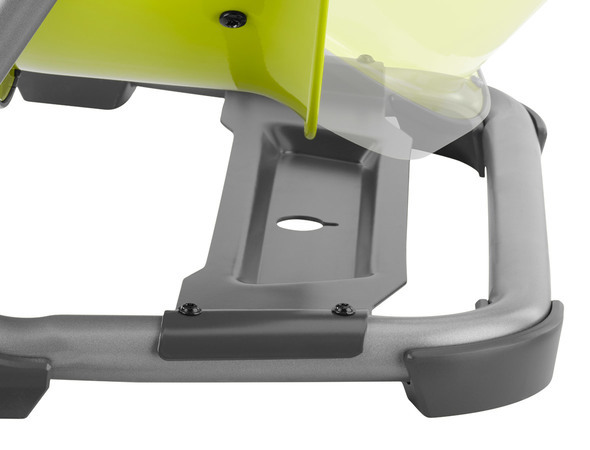 Includes a screw mounting hole for optimum convenience and versatility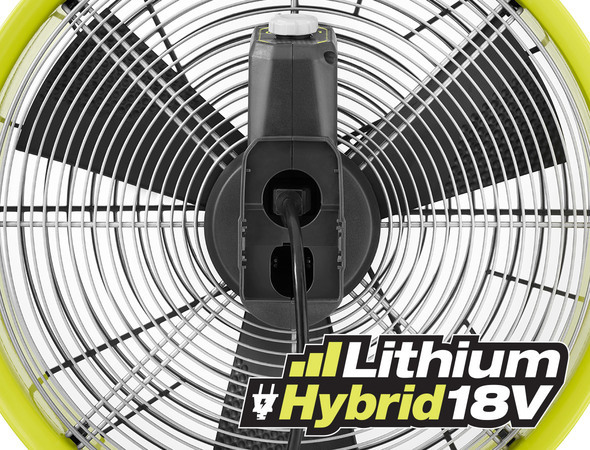 Your choice of power: Hybrid technology allows the Air Cannon to run off a RYOBI 18V ONE+™ battery or electric power with an extension cord
Specifications
Dimensions
Tool Weight

14.8 lbs
Details
Power Source

AC Cord or any 18V ONE+ Battery

High Speed

2,400 CFM

Low Speed

1,200 CFM

Medium Speed

2,000 CFM
Includes
P3340 18V Hybrid 18 In. Air Cannon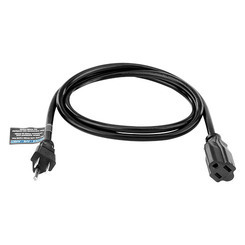 [#<ProductFeature id: 1668, title: nil, content: "P3340 18V Hybrid 18 In. Air Cannon ", photo: "616d8533-12df-4ea8-a451-75a561cb95df.jpg", created_at: "2019-04-26 01:36:25", updated_at: "2019-04-26 01:36:25", product_id: 1116, sort: 0, enhanced_type: "included_item", enhanced_group: nil, enhanced_icon: nil>, #<ProductFeature id: 1669, title: nil, content: "4 ft. AC Cord", photo: "a1704dc0-f132-4622-8ced-897c29cfb82e.jpg", created_at: "2019-04-26 01:36:27", updated_at: "2019-04-26 01:36:27", product_id: 1116, sort: 1, enhanced_type: "included_item", enhanced_group: nil, enhanced_icon: nil>]
Reviews
18V ONE+™ HYBRID 18 IN. AIR CANNON
18V ONE+™ HYBRID 18 IN. AIR CANNON
is rated out of
5
by
177
.
Rated

4

out of

5
by
FoleyGT50
from
One Cool Fan
I've only had this fan for a couple months, but I've used it a lot. Both for work and play. It's great to move some air in a stuffy space at the job site. It's has also been a god send at my son's baseball tournaments. It covers a whole lot more area than the small fan that Ryobi makes, which I also have. Parents constantly stopping and asking me about it. It does use up batteries at a much faster rate than the smaller one. So make sure you have plenty of high AmpHr batteries. I use a lot of cordless Ryobi tools for work, so batteries are not really an issue for me. I do wish that it turned up a little higher RPM, but I realize that would use even more battery. As of now, on the highest setting, it last for about 2 hrs with a 6 Amp battery.
Date published: 2019-07-26
Rated

4

out of

5
by
MyMonte
from
Love the mobility
I bought the air cannon to use while working in the garage, as a complement to the corded work fan attached to the ceiling. I have already used it 7-10 times and plan on taking it out to the back patio on hot windless summer days. I like that it's super mobile and comes with the ability to plug it in, although the cord is a bit short. My only complaint would be that it's not super strong, but it does move the air well enough to keep me cool while working. I've been able to get a good 90-120 minutes of run time out of a 4ah battery.
Date published: 2019-07-01
Rated

5

out of

5
by
SergeW
from
Just what I was looking for.
I've been looking at this fan for some time because of the duel power option. I ended up buying it through direct tool outlet. When I first started looking the reviews mentioned that it wasn't pushing enough air and people expected more so I was a little hesitant to get the fan at full price. I decided to pull the trigger when it came on sale and I haven't been disappointed so far. I have the fan at the entrance of my garage so that it can blow fresh air in during the summer months. I have a tandem garage and I can feel the breeze fine at the back of the garage. For me that is good enough and for that size fan I wouldn't expect anything more.
Date published: 2021-01-29
Rated

5

out of

5
by
Dog Lady
from
Exceptional versatility!!
We purchased this to use at dog shows. We have used it both in the van as well as outside the ring to keep the dogs and ourselves cool. It keeps the air circulating very well. At the first show where we used it I had many people asking me where I got it. Many of the show people have the smaller Ryobi fans. At least two of the people who asked me about them have already purchased and used this. It was easier since it used the same batteries as the smaller fans. It can also be plugged in if needed. I am very pleased with this purchase
Date published: 2019-08-19
Rated

5

out of

5
by
Lord Gold
from
Cool Down Any Where
I actually bought this to cool off and move air around the garage. With summer starting in New England, we've already had a couple hot days. This fan has been awesome to have. It super quiet, and moves enough air to cool off in a garage or workshop on a muggy day. The ability to run it off the batteries, or with the included power cord have been great too. I wish Ryobi would add this functionality to their 6 gallon vacuum!
Date published: 2019-06-30
Rated

5

out of

5
by
SteveL
from
excellent fan with dual power options
I bought this fan for my son's baseball team to hang on the dugout fence. Without the access to a power supply this 18V powered Air Cannon worked better than expected. i also purchased two of the 4AH batteries for longer usage. Unfortunately for the money you don't get a battery or charger with the fan. With the higher price tag the quality is exceptional and feels extremely sturdy. So far we have used it for two tournaments and the kids love it.
Date published: 2019-06-20
Rated

5

out of

5
by
Nae19
from
Performance is Great
I brought the Ryobi drum fan 3 weeks ago been using it every day in my work place. Is far more the best fan out on the market place to have best airflow compared to other models in my work place. No problems so far with the fan or batteries. I purchased the 9 amp. I get about 4 hours running on high until they are dead. But I'm really glad Ryobi made this fan. Preformance is Great!!!!!
Date published: 2019-07-31
Rated

5

out of

5
by
HMCMRon
from
Nice option of using battery or 110 outlet.
I bought this a couple months ago for personal use and while I have not used it much (winter), I have used one for the last 6 months at my fire station. It has held up well at the fire department (the fellas can be rough on tools) and is a nice fan to dry wet floors and some of our gear. The thing that pushed me to get one for home is the convenience to use a Ryobi battery to run it. While the preferred method is to use a 100v outlet, having the capability to plug in a battery and put it just about anywhere is nice. Besides, I have a bunch of Ryobi yard tools, so I have a good supply of batteries.
Date published: 2020-01-26