+6
18V ONE+™ Brushless drill/driver kit
Model: #P1815
Dual function ½ in. chuck: easily secure bits with chuck jaws or quickly attach a driving bit with the ¼ in. collet
Brushless motor provides longer runtime, more power, and longer motor life
24 Position clutch and 2-speed gear box delivers up to 460 in-lbs of torque and 1,800 RPM
+6
OUTLAST, OUTPERFORM & OUTDISTANCE THE COMPETITION
Features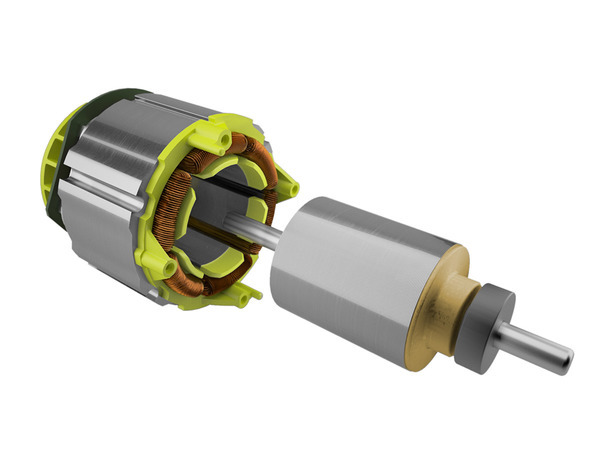 Brushless Motor Technology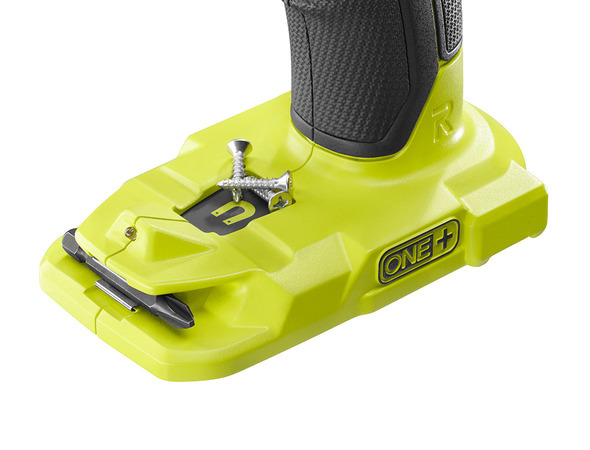 Magtray™ magnetic holder for convenient placement of screws and bits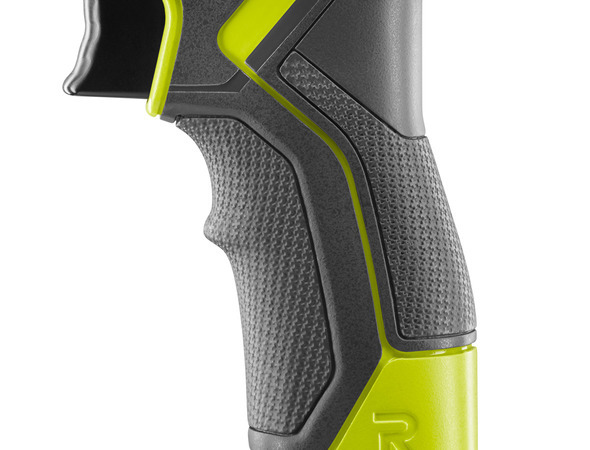 GRIPZONE™ overmold with improved micro-texture for optimum grip and user comfort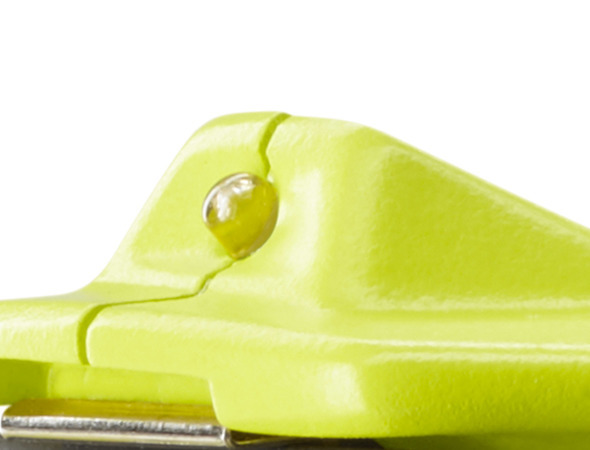 LED Light illuminates the work area and remains on after trigger is released
Specifications
Details
Battery

18V

Chuck

1/2 in.

No Load Speed

0-500 / 0-1,800 RPM

Torque

460 in-lbs

Clutch

24 Position

Tool Weight

2.7 lbs
Includes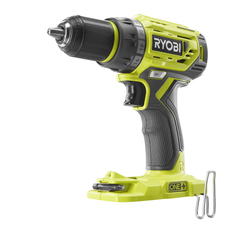 Brushless Drill/Driver with Screwdriver Bit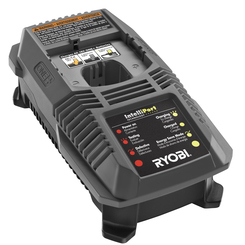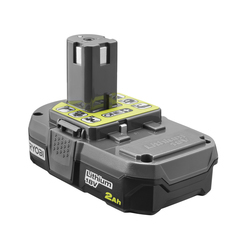 (2) 18V ONE+ COMPACT LITHIUM-ION BATTERIES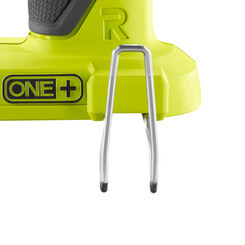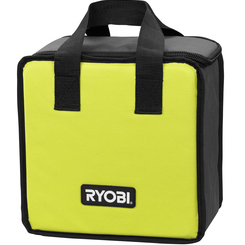 [#<ProductFeature id: 1419, title: nil, content: "Brushless Drill/Driver with Screwdriver Bit", photo: "d34e8132-e2c1-41e1-89af-3fd0f1952922.jpg", created_at: "2018-05-01 00:09:04", updated_at: "2018-05-01 03:01:28", product_id: 983, sort: 0, enhanced_type: "included_item", enhanced_group: nil, enhanced_icon: nil>, #<ProductFeature id: 1420, title: nil, content: "Dual Chemistry Charger", photo: "be9389a3-c227-4208-8562-837e703c11e8.jpg", created_at: "2018-05-01 00:09:05", updated_at: "2018-05-01 00:09:05", product_id: 983, sort: 1, enhanced_type: "included_item", enhanced_group: nil, enhanced_icon: nil>, #<ProductFeature id: 1421, title: nil, content: "(2) 18V ONE+ COMPACT LITHIUM-ION BATTERIES", photo: "70adcf7d-9e83-487c-9368-2b148cf6ba55.jpg", created_at: "2018-05-01 00:09:06", updated_at: "2018-05-01 01:24:17", product_id: 983, sort: 2, enhanced_type: "included_item", enhanced_group: nil, enhanced_icon: nil>, #<ProductFeature id: 1422, title: nil, content: "Belt Clip", photo: "7dbc9d32-7d74-4fa3-b2b0-6d0fa32b1173.jpg", created_at: "2018-05-01 00:09:18", updated_at: "2018-05-01 00:09:18", product_id: 983, sort: 3, enhanced_type: "included_item", enhanced_group: nil, enhanced_icon: nil>, #<ProductFeature id: 1423, title: nil, content: "Tool Bag", photo: "dab2999c-a64e-45b5-afaf-206e445f4559.jpg", created_at: "2018-05-01 00:09:19", updated_at: "2018-05-01 00:09:19", product_id: 983, sort: 4, enhanced_type: "included_item", enhanced_group: nil, enhanced_icon: nil>]
Reviews
18V ONE+™ Brushless drill/driver kit
18V ONE+™ Brushless drill/driver kit
is rated out of
5
by
105
.
Rated

5

out of

5
by
Royal Palm Warrior
from
Solid drill
Last year, I purchased a Black & Decker drill with which I was not expecting to use very often but, as it turned out, I found myself using more and more. The drill worked well for awhile but after using it for some drilling projects, I tried to change the drill bit but I could not loosen the chuck. It was frozen. I took the B & D drill to a repair center and they told me the problem. I needed to use drill bits with a hex shaft which would have required buying new drill bits. I decided to buy a Ryobi drill after checking out the product reviews and so far, it has worked wonderfully well. No frozen chucks and I can tell it is better built. Very pleased with my Ryobi.
Date published: 2019-06-10
Rated

5

out of

5
by
Qwoo
from
Awesome Drill! If you only need one go with this.
I bought this about a month ago and replaced an older ryobi drill. This baby has way more power than any standard drill that i have ever used. My Impact driver was too loud at night to drive a lag bolt the remaining amount into a wall stud for a tv stand. I used this and had no problem. The Jacobs chuck is very nice when i simply want to slide in a hex bit. The Brushless tool is the way to go. This is very compact, uses batteries very efficiently, and its very powerful. If you can only get one drill or if you get more tools then get this. I also have the HP batteries and they help for anything difficult.
Date published: 2020-06-17
Rated

5

out of

5
by
Robert19
from
A lot of bang for the buck
This drill is awesome the fast and screws very nicely and fast and gets the job done. As a lot of cool features to like the magnet on the base on the drill which is awesome for holding a couple of screws and there's a hex slot inside the truck to where you can just simply push in the bit that it comes with and it'll lock in place and stay inside the chuck without having to tighten the chuck. The LED on it is pretty nice too it's bright enough to get the job done. This drill just feels really great in the hand it's very comfortable to hold and all the rubber casing on it gives you great grip so it shouldn't slip out of your hand. So over all this drill is awesome and definitely worth the money!
Date published: 2019-07-27
Rated

5

out of

5
by
fixerdelta
from
First drill
This is a great drill. Light and easy to use. At first there were many features I thought I would never use. Now nearing the end of constructing a greenhouse, I have ended up using all of those features and can't imagine without it. I've used other brands, but the LED light is pointed in the perfect direction and has no shadow from your hand. The bit holder is nice and the magnet for screws was a lifesaver up on the roof. As a part of the One+ family, it is nice to be able to use batteries interchangeably. You never need to worry if the drill battery will die because you can always take the battery from a different tool if you need run out which helps stop your project from stalling while charging a battery.
Date published: 2020-06-16
Rated

5

out of

5
by
Wolferine
from
What a difference "brushless" makes over standard
Retired wood shop teacher & licensed building contractor. I've owned this unit for over 1/2 year and put it to work on building various projects around the house. I have a stable of Ryobi tools and have put them to work. The brush-less tools appear to have quicker response, power and more compact design.
Date published: 2019-12-31
Rated

5

out of

5
by
Alesko09
from
Great starting point.
I've had this drill for a few years now and it has never disappointed. It was a perfect fit for my needs in apartment living and all of the flat packed furniture I had when starting out. Now that living in my own home, this had come in handy pleanty of times with moving and getting set up. Having the dual batteries extended my worktime and everything got moved in and set up in one afternoon. Now that I can expand my woodworking time, I will be purchasing more from Ryobi in the one+ line. It's the perfect starting out drill and for more experience users as well.
Date published: 2019-05-09
Rated

5

out of

5
by
Johann Schmelzer
from
Feels Good
I've had it about a month and have used it a few times. I like the heft of it, the thing is steady. The balance is right in your hand and the battery's weight is also balanced at the same point, and acts counter to torque from the work you're doing. And the little LED work light that switches itself was a pleasant unexpected feature. I'm really glad I got this model with the Jacobs three-jaw, self centering, chuck because the models with the inexpensive chuck are a real pain.. I don't have any idea on battery life, but I've got two. So far so good.
Date published: 2020-04-12
Rated

5

out of

5
by
cal50
from
Simple , inexpensive and it works great.
If you need a drill that just works without any issues / surprises grab one. Having two batteries and charger is nice and gives you lots of working time.
Date published: 2018-05-28