+7
18V ONE+™ brushless 3-speed impact driver
Model: #P238
Brushless motor provides more runtime, more power, and longer motor life
Powerful design produces up to 2,200 in-lbs torque* (*on high speed) to easily drive or tighten large fasteners
3-speed switch conveniently located on rear of tool for easy access
+7
OUTLAST, OUTPERFORM & OUTDISTANCE THE COMPETITION
Features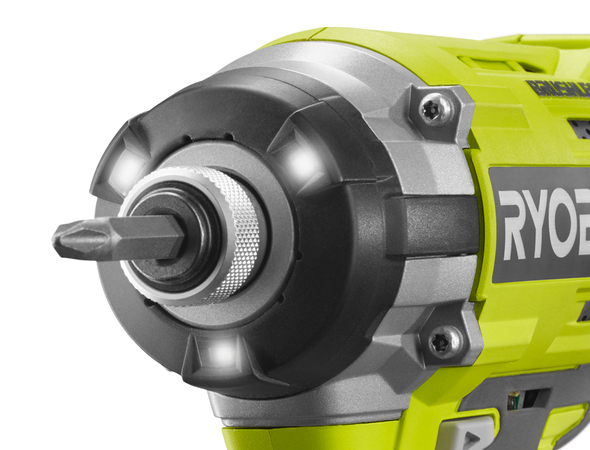 Tri-Beam LED lights minimize shadows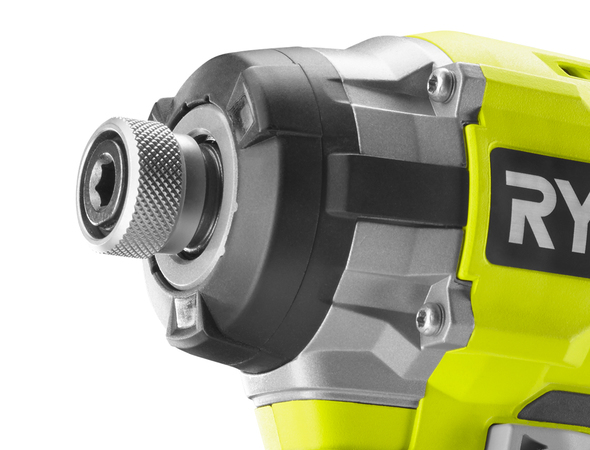 1/4 in. auto-load chuck for fast and easy one-handed bit changes
Belt clip mounts to either side of tool for convenience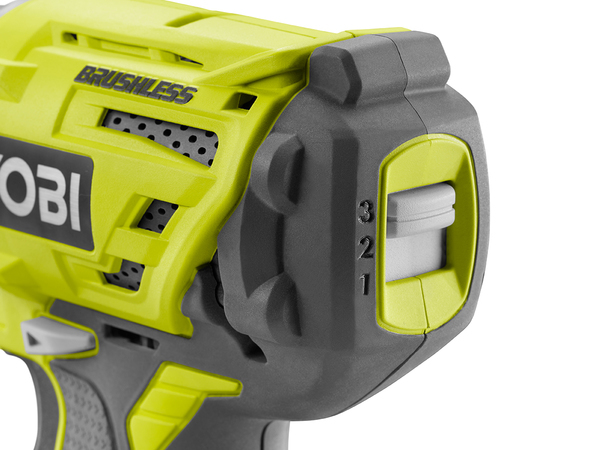 3-speed switch conveniently located on rear of tool for easy access
Specifications
Dimensions
Tool Weight

2.7 lbs
Details
Battery

18V

Torque

Up to 2,200 in. lbs

No Load Speeds

High: 0-3,200 RPM | Medium: 0-2,200 RPM | Low: 0-1,050 RPM

Impacts per Minute

4,000 IPM
Warranty
Certifications and Listings

1-UL Listed
Includes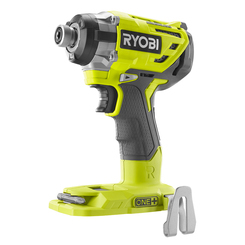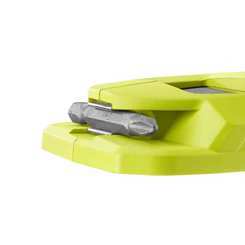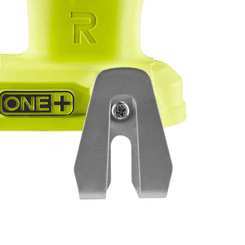 [#<ProductFeature id: 1336, title: nil, content: "Impact Driver", photo: "4c18652c-4497-48af-b87a-77cb4845f07d.jpg", created_at: "2018-02-07 20:18:28", updated_at: "2018-02-07 20:21:18", product_id: 937, sort: 0, enhanced_type: "included_item", enhanced_group: nil, enhanced_icon: nil>, #<ProductFeature id: 1337, title: nil, content: "Phillips Bit", photo: "b80bc3aa-06fc-4ed6-959e-d02dc72ecc5f.jpg", created_at: "2018-02-07 20:18:29", updated_at: "2018-02-07 20:18:29", product_id: 937, sort: 1, enhanced_type: "included_item", enhanced_group: nil, enhanced_icon: nil>, #<ProductFeature id: 1338, title: nil, content: "Belt Clip", photo: "7207bef9-f452-4e47-8e0a-0e3b8020afb0.jpg", created_at: "2018-02-07 20:18:30", updated_at: "2018-02-07 20:18:30", product_id: 937, sort: 2, enhanced_type: "included_item", enhanced_group: nil, enhanced_icon: nil>]
Reviews
18V ONE+™ brushless 3-speed impact driver
18V ONE+™ brushless 3-speed impact driver
is rated out of
5
by
218
.
Rated

5

out of

5
by
SoMisfit116
from
Powerful Drill
So I've owned the 3 speed impact driver that waa out before the brushless set, and I work in home construction/ deck building. I work along side people who have Dewalt and Ridgid drills. So all like to poke fun at each other's choice in companies, but when push came to shove the results spoke for them selves. After I started using the brushless impact driver paired with the 6ah battery I instantly feel in love and so did those around me. It out performed my co workers ridgid and he started using my drill more as well. Over all I live Ryobi and their products they have come a long way and I recommend them to anyone.
Date published: 2019-08-04
Rated

5

out of

5
by
Gregger
from
Nice Upgrade
I bought this to replace an old Ryobi impact driver. The first thing I noticed was that it was heavier. But the ergonomics of it make it very comfortable to use. I like the 3 different speeds. I use it mostly in the 2nd speed for better control. It really puts it out in the 3rd speed, which would be good for driving larger screws! I really like the light! It comes on with gentle pressure on the switch and stay on for a few seconds. What I really miss though, is the ability to hold 2 extra bits like my old one did! These supposedly are more efficient battery-wise, but I don't use it heavily so I haven't noticed much about that. Overall, I'm very happy with this driver.
Date published: 2019-05-17
Rated

4

out of

5
by
ACON
from
Great Value
Bought this about a month ago. Had an old deck to take apart with a lot of rusted screws. The three speed settings helped me reduce the number of screw heads that I snapped by setting it on the lowest speed. The second speed setting I have found works best for driving regular 2-3" deck screws with the thirds speed setting best for driving longer screws or lag bolts. The overall construction seems to be good so far. I've dropped it a few times with no issues. My only real complaint is the overall size. It can make it difficult to get into tighter spaces. But for the price it's hard to beat. Especially if you're geared up with their batteries already.
Date published: 2019-05-15
Rated

5

out of

5
by
Qwoo
from
What have i been doing without this.
I use this all the time and i love the 3 speeds. The brushless motor is super powerful and its very battery efficient. Key is to allow a learning period with impact drivers because they are very powerful. You need quality impact bits. I would go with a differen't brand for impact bits. This is very compact and the different speeds need to be used effectively. #1 is for driving small screws, starting larger screws, removing screws. #2 is for driving larger screw, lag bolts, tightening bolts. #3 is for big lag bolts, long phillips screws. If i just turned it onto #3 and tried to drill everything i would be disappointed but the tool needs to be used properly.
Date published: 2020-06-17
Rated

5

out of

5
by
Handyman john
from
Brest toile for the price with excellent features
Hi there i bought the ryobi tools thinking why not! For the price what do i have to lose . And boy am i glad i did ! I do small renovations and repairs at our local daycare and ryobi has everything i need i purchased all my tools either on the ryobi days special or black friday deals . I purchased a brushless circular saw and let me say wow impressed. I bought also the brushless impact and drill combo and same said there wow. My latest purchase is the 18 ga finishing nailer and let me tell you definitely worth it speeds things up drastically! For my opinion i will continue to buy ryobi tools at these prices thanks you ryobi
Date published: 2019-07-22
Rated

5

out of

5
by
Rustic277
from
A Powerful Beast!!!
I am a fan of Ryobi tools. I make furniture and recently purchased this impact driver. I was amazed with it from the very start. This is truly a very powerful beast. The Ryobi brushless impact driver runs super smooth and it is quiet in comparison to other impact drivers I have tried in the past. It has three speeds; drive it in low speed for the more delicate projects and kick it in third and WOWZA you've got yourself quite the driver producing up to 3200 RPM and 2200 in-lbs of torque. It works with any of the ONE+ batteries and has very useful tri-beam LED lights which will illuminate your work area very well. I love it!
Date published: 2019-04-21
Rated

5

out of

5
by
jah43819
from
Very Happy
This is an awesome impact drill. You can really feel the difference in power between my old Ryobi one and this brushless model. The power and torque are significant but Ryobi gives you some nice setting and a sensitive trigger that allows you to be easy and finess if you want. Great tool!!!
Date published: 2018-04-09
Rated

5

out of

5
by
Retired guy
from
Awesome energy and time saver!
This is my first experience with an impact driver. I was building steps up a slope using 6 x 6 treated lumber. It required connecting the boards with 3/8" x 8" inch lag screws. After drilling a pilot hole I put the first few in by hand using a ratchet. It took a long time and it was exhausting. My neighbor suggested I buy an impact driver. I am happy with several other Ryobi products I have so I asked the Home Depot guy which one was best. I Purchased the Ryobi P2 38 end it has been awesome!
Date published: 2019-04-17