+13
18V ONE+™ AirStrike™ 15GA Angled Finish Nailer
Model: #P330
+13
The RYOBI® 18V ONE+™ System introduces the newest addition to the RYOBI AirStrike™ family of tools – the 18V ONE+™ Angled Finish Nailer. This 15 gauge Angled Finish Nailer features AirStrike™ Technology, which eliminates the need for noisy compressors, bulky hoses or expensive gas cartridges. This means faster setup and easier maneuvering on the job site or at home. Common applications for this tool include installing crown molding, hanging doors, stair treads and exterior trim. Tackle virtually any Finish Job with the capacity to drive up to 750 nails per charge using the P108 4Ah High Capacity LITHIUM+™ battery (sold separately). The AirStrike™ Angled Finish Nailer works with any RYOBI 18V ONE+™ battery (sold separately). The AirStrike™ lineup includes the 18V ONE+™ Brad Nailer (P320), the 18V ONE+™ Narrow Crown Stapler (P360) and 18V ONE+™ Straight Finish Nailer.
Features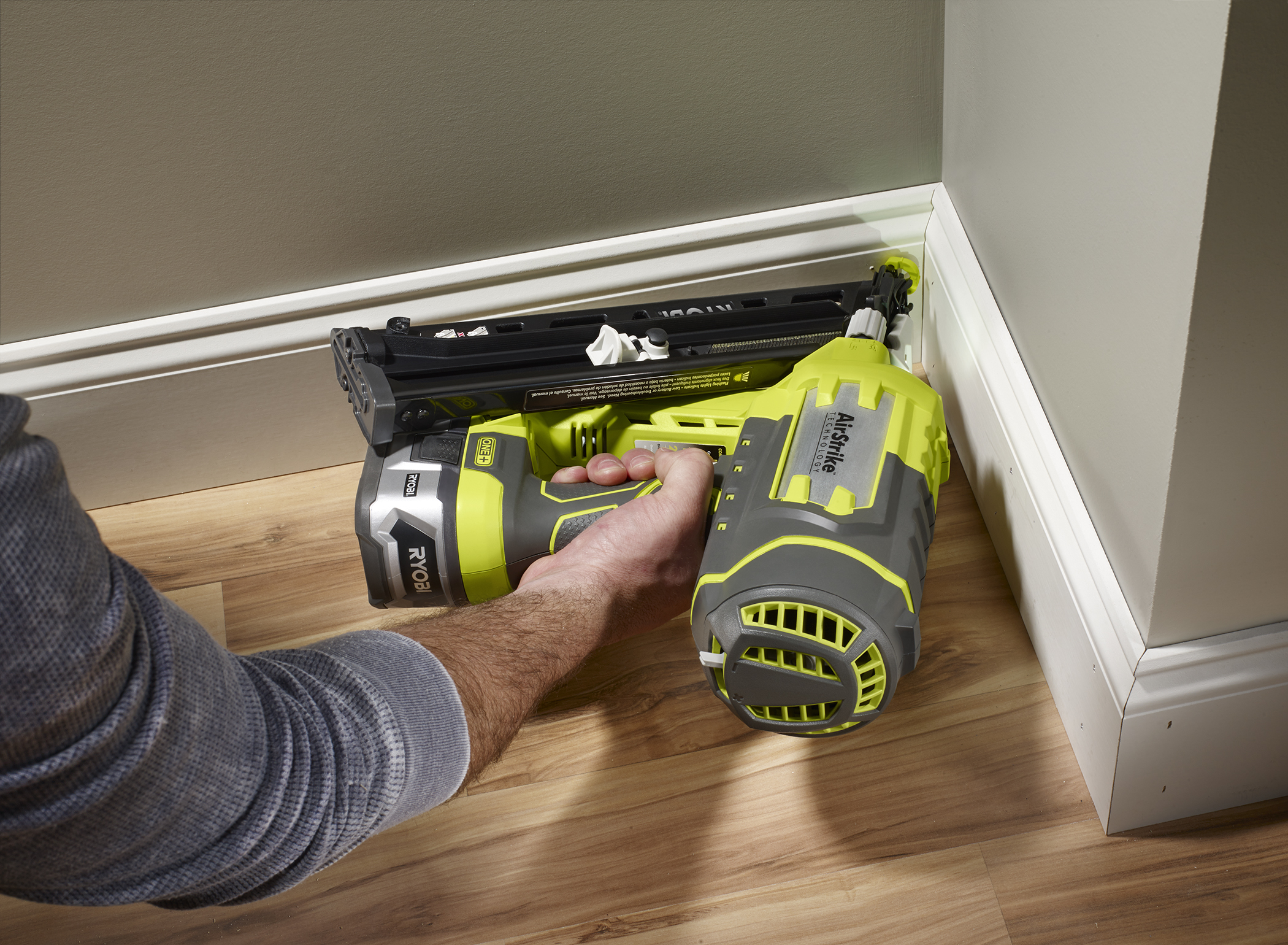 AirStrike Technology
* AirStrike Technology provides cordless convenience, eliminating the need for a compressor and bulky air hose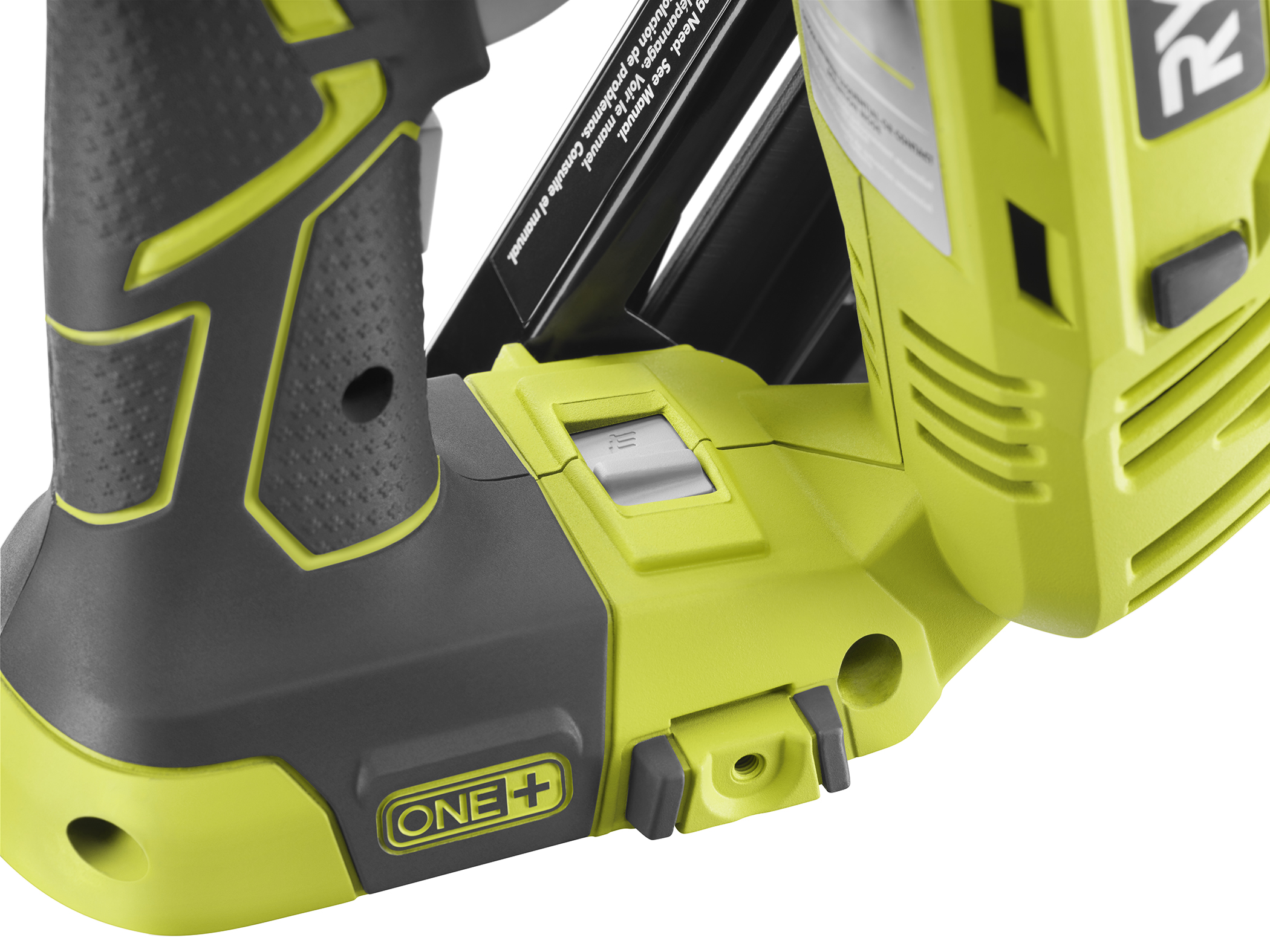 Selectable Drive Switch
* Selectable drive switch with single sequential or contact actuation * Contact Actuation Mode for production speed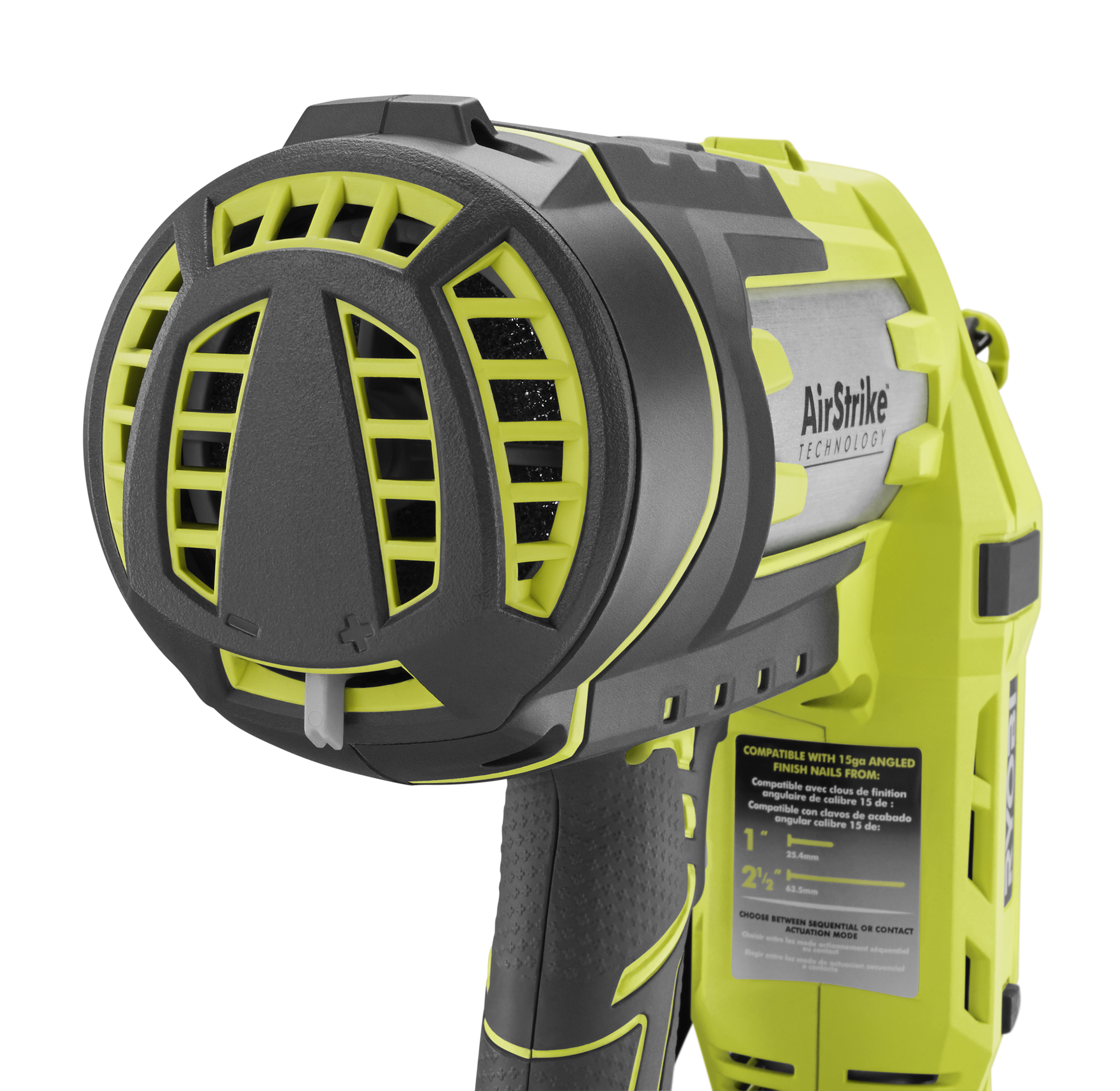 Precision Control
* Tool-free depth-of-drive adjustment helps protect work surface and allows proper setting of staples * Convenient adjustment dial regulates air pressure for optimum results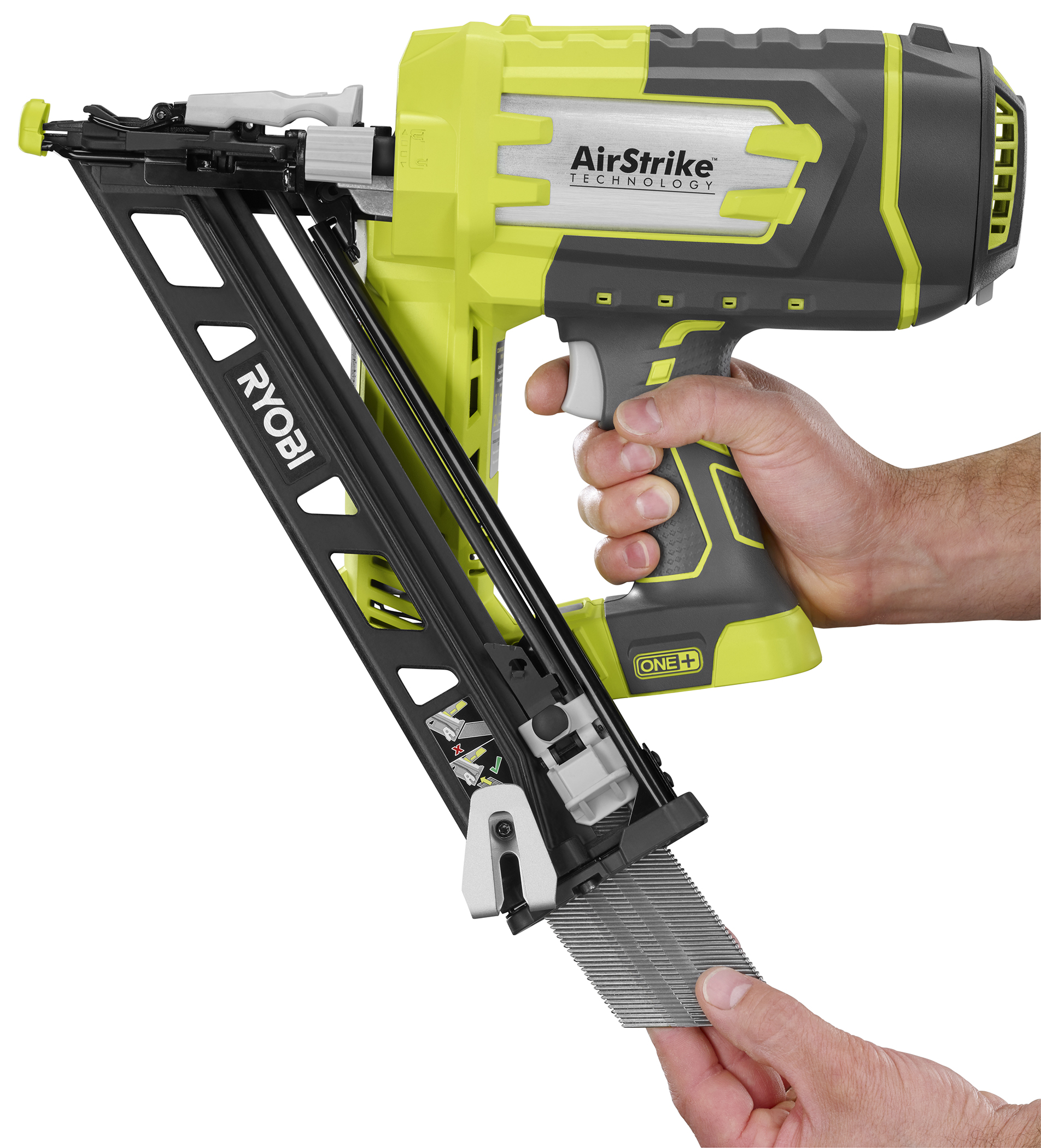 Nail Capacity
* For use with 15-gauge angled finish nails * Drives 1 in. to 2-1/2 in. angled finish nails
Safety & Ergonomics
* Grip-Light Technology illuminates LED by grasping the tool handle * 2 non-marring pads to keep work surface free of tool marks (1 in. storage position on rear of magazine) * Dry-fire lockout feature extends tool life * Belt clip mounts to right-side or left-side for added convenience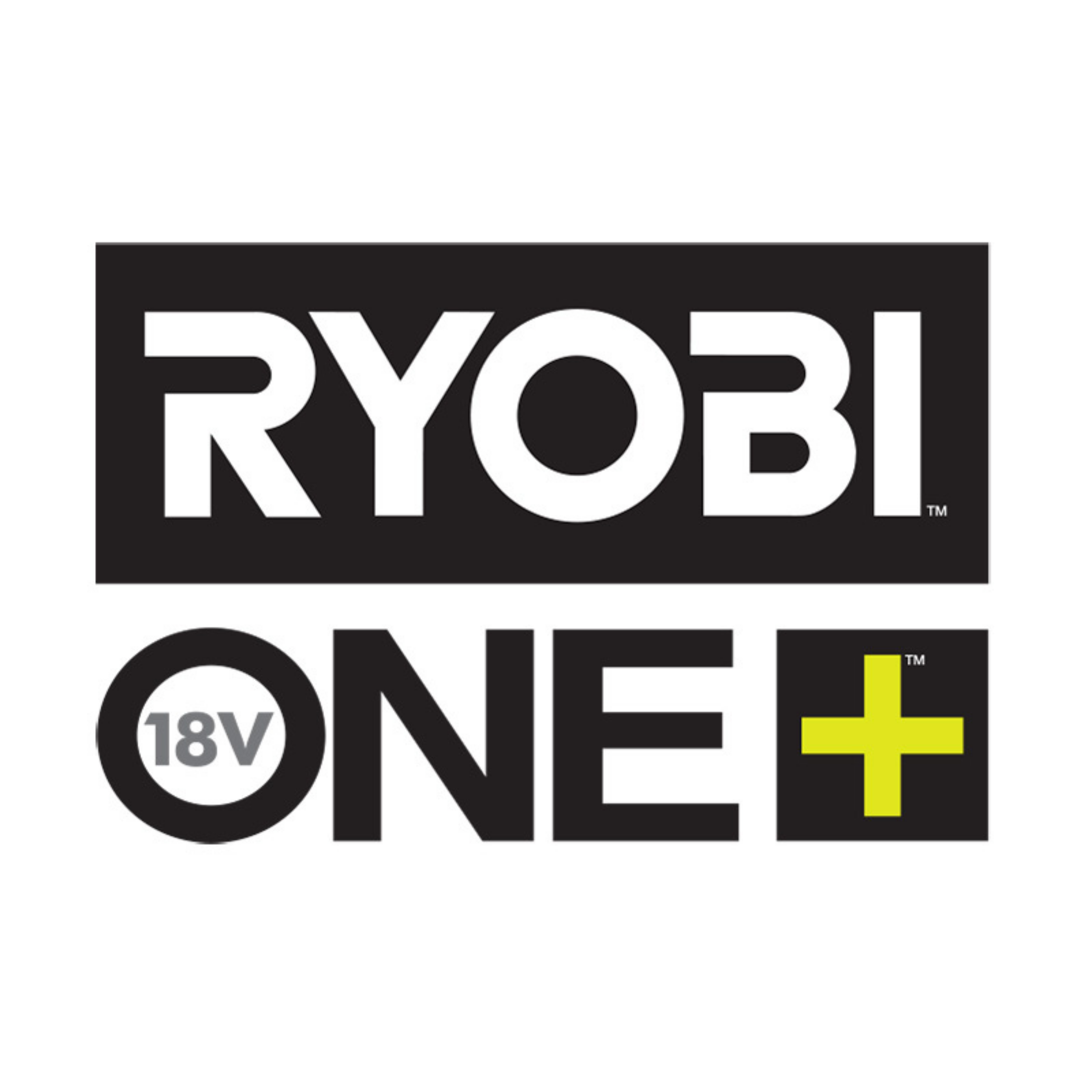 All RYOBI 18V ONE+ tools work with all RYOBI 18V ONE+ batteries
Specifications
Battery: 18V
Nail Gauge: 15 Gauge Finish Nails
Magazine Capacity: 105 Finish Nails
Nail Length: 1 in. to 2-1/2 in.
Nails per Charge using P108 Battery: 750
Fastener Collation: Glue Strip
Tool Weight: 6.8 lbs.
Includes
P330 Angled Finish Nailer
(500) 2 in. 15ga Angled Finish Nails
Belt Clip
Operator's Manual
Reviews
18V ONE+™ AirStrike™ 15GA Angled Finish Nailer
18V ONE+™ AirStrike™ 15GA Angled Finish Nailer
is rated out of
5
by
95
.
Rated

5

out of

5
by
davidjmcclelland
from
I based my entire cordless buy on Airstrike
Many start with a drill/driver or a tool bundle to establish an 18V system to build on. I started with nailers. I needed a finish and brad nailer and was pleasantly surprised to find 18V ones up to 15ga. I am very happy with all the nailers in the Ryobi range and they are consistently rated better than the Yellow and Red brands. I like the fact that it is still pneumatic, light, no kickback. The angled mag allows reach into tight spaces. As for the rest of their system, they are good homeowner level tools priced lower than most other name brand tools.
Date published: 2020-01-20
Rated

5

out of

5
by
Biglu
from
Gets the Job done.
I picked this Ryobi angle finishing nailer from Home Depot. I had been researching for a while for a cordless finishing nailer.This 15 gauge fit the bill. I wanted something strong with a big bite into the wood that was gonna hold my wood together. Also something that will fit into tight corners.While having other Ryobi tools, the battery platform for this tool only buy works great for me. When I do my Google search to compare tools reliability this nailer came in the top 10 all over Google searches. I would recommend this tool anyone that's looking for a angle finishing nailer to get the job done without any problems.I would definitely buy this tool again.
Date published: 2020-12-21
Rated

5

out of

5
by
Dave C
from
Very handy finishing nailer
I really like the convenience and power of this nail gun. It's much easier than pulling out my pneumatic gun and compressor. The built in compressor in the gun is very clever and it works great. This is actually my third gun. The first gun jammed often right after I got it so I returned it to the store. The second gun worked fine for a while then the striking pin would stick and I had to drive it back into the gun. The striking pin finally broke. I called Ryobi customer service to explain the problem and they sent out a new one right away. So far this gun is working fine.
Date published: 2019-06-21
Rated

1

out of

5
by
1234
from
Failed after 2 uses
Failed after 2 uses, sames as another reviewer, makes a hickup noise and no longer fires nails. Only used it for one project (finished trim on a shed) and failed halfway through the second project (building a raised garden bed)... so far impossible to contact ryobi for tool service (website errors and absolute trash phone contact) and have only owned this product for 9 months. way too expensive to last less than a year. I own MANY Ryobi tools and this one is dissapointing.
Date published: 2020-04-24
Rated

1

out of

5
by
Dave the carpenter
from
First failing tool from Ryobi, for me!
Today I attempted to use this product and it is just not firing. I use the P330 maybe 1x a month if that! the battery is fully charged and all it does is sound like it has the hiccups. The frustrating thing about this is this is the 4th one i have bough in less than 3 years! thats insane! they seem to last for a few months and then just have issues. I just cant call this nailer a good product based on the amount of times I have had issues with it.
Date published: 2019-03-18
Rated

5

out of

5
by
IowaRon
from
Performed Well in Several Projects So Far
This is my first cordless nailer and it has been a great experience. My first project was relatively small, a wooden base for a gas fire pit. I used it to trim out and it performed remarkably. I appreciate how quiet the tool is without the overbearing air compressor running. It offered plenty of power and was easy to control the nail depth with the onboard adjustment. I used a 2 AH battery, and albeit my projects have been smaller, the tool never wavered in power. I did have one jam in like 200+ nails, but the mechanism to clear jams was simple. To Ryobi's defense, I did use the cheapest finish nails possible from a discount competitor (HF), so maybe I would not have had this issue with a better quality nail. But still, it performed exceptionally and I am happy with my purchase.
Date published: 2020-10-15
Rated

5

out of

5
by
Philco
from
Awesome tool
Great finish nailer ,versitile, very easy to handle ,beats dragging air hose ,well built, can take a 6ft drop lol, 4aH battery drives about 800 nails, im currently putting in 2600 ft of 6 & 8 inch V match pine so all of my Ryobi woodworking are being gainfully employed on this project
Date published: 2019-04-20
Rated

2

out of

5
by
Charles25
from
Great tool cause no hose compressor or fuel.
Shoots small nails fine but 2 1/2 in 15 ga nails won't shoot all the way in 1/2 in baseboard. Have to nail set every one. Battery fully charged and depth gage set all the way in still won't set them. My only complaint
Date published: 2019-05-30