+6
18V ONE+™ 10" String Trimmer/Edger WITH 1.3AH BATTERY & CHARGER
Model: #P2030
Rotating shaft for easy edging capability
Delivers a 10" cut width
Over 175 ONE+™ Tools – All Work With Any RYOBI ONE+ 18V Battery
+6
Over 175 ONE+™ Tools – All Work With Any RYOBI ONE+ 18V Battery
Features
Compact and Lightweight Design
Ensures comfortable operation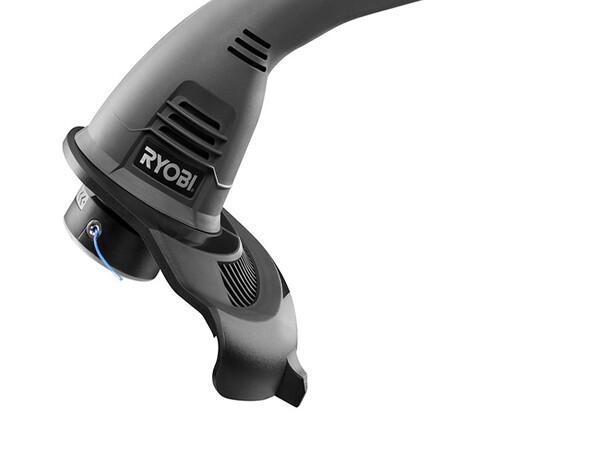 Cutting Width
10" cutting width that is ideal for light-duty jobs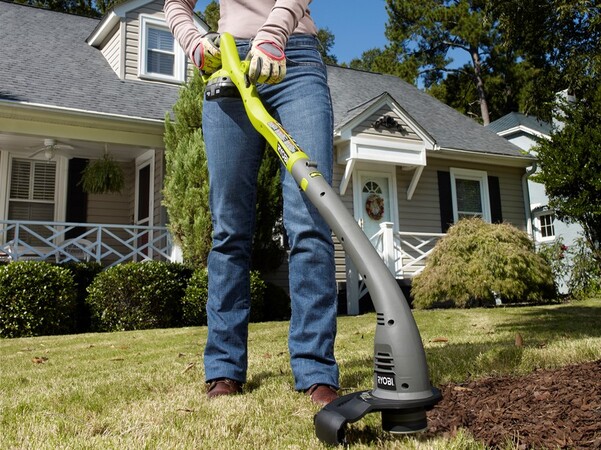 Rotating Shaft
Easily switch between trimming and edging
System Compatibility
Over 175 ONE+™ Tools – All work with any RYOBI ONE+ 18V battery
Specifications
Dimensions
Battery

18V ONE+™ 1.3 Ah Battery

Recommended Line Diameter

.065"

Shaft Type

Curved

Maximum Cutting Path Diameter

10"

Weight

4 lbs.

Warranty

3 year
Includes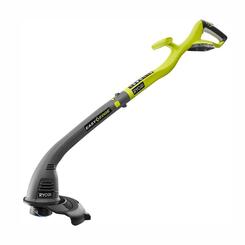 18V ONE+™ 10" STRING TRIMMER/EDGER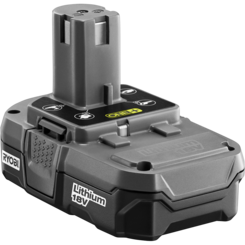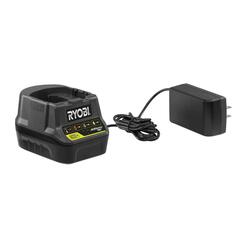 [#<ProductFeature id: 2677, title: nil, content: "18V ONE+™ 10\" STRING TRIMMER/EDGER", photo: "10c0a61b-9440-46dc-9b4c-2ce9c2ec57eb.jpg", created_at: "2020-09-05 00:55:47", updated_at: "2020-09-10 00:55:55", product_id: 714, sort: 0, enhanced_type: "included_item", enhanced_group: nil, enhanced_icon: nil>, #<ProductFeature id: 2678, title: nil, content: "18V ONE+™ 1.3 Ah Battery", photo: "77c0bfb1-8cbb-4963-b3ea-9ef8d0260e9e.png", created_at: "2020-09-05 00:55:48", updated_at: "2020-09-09 21:13:11", product_id: 714, sort: 1, enhanced_type: "included_item", enhanced_group: nil, enhanced_icon: nil>, #<ProductFeature id: 2679, title: nil, content: "18V ONE+™ Charger", photo: "d2d94914-9f4c-4a23-b59a-e18ca1875ea9.jpg", created_at: "2020-09-05 00:55:48", updated_at: "2020-09-05 01:11:05", product_id: 714, sort: 2, enhanced_type: "included_item", enhanced_group: nil, enhanced_icon: nil>]
Reviews
18V ONE+™ 10" String Trimmer/Edger WITH 1.3AH BATTERY & CHARGER
18V ONE+™ 10" String Trimmer/Edger WITH 1.3AH BATTERY & CHARGER
is rated out of
5
by
3634
.
Rated

4

out of

5
by
Junene
from
Old Woman Input
Good news, it is light enough for this old woman. It is not noisy. Cuts well. And I love the color. Lol! Now the bad. When you are a crippled up old woman and your kids play like you do not exist anymore, the last thing you want to do is put something together that you just bought. These tiny screws are the worst. I need a Philip's head screw driver? What? Where did it say that? Dropped them under the couch. Good Lord, now I have to get on my knees? Not happening. Get the broom. It comes with the string? That's nice, but could you have said that before I spent $21 more dollars on string? An hour later, ready to go. Trimmed 20 feet. The battery is dead. Oh well, it is charging now. Excuse for a glass of wine on the porch. I worked enough for this evening.
Date published: 2019-04-28
Rated

5

out of

5
by
BobbyDoc
from
Excellent! Lightweight and trims perfectly!
Just bought one today and used it immediately. It did an excellent job on both my front and back yards! Lightweight and trims perfectly! Doesn't tear up other heavier plants in the vicinity. Also, the RYOBI batteries and chargers are the best on the market. Much, much, better than my Black & Decker Lithium-Ion Cordless 2-in-1 that I got tired of having to buy new batteries for every year because they don't hold a charge after a years use. I'm really getting to like RYOBI tools. Besides my trimmer, I also have a RYOBI Lithium-Ion Cordless 3/8 inch drill and a RYOBI Lithium-Ion Cordless 9.5 Feet Long Pole Saw and they both work great. THANK YOU RYOBI.
Date published: 2019-04-22
Rated

5

out of

5
by
OnAnIsland
from
Great Light Weight Trimmer
This is a great light weight trimmer. Light weight being a 10 in diameter cut and limited battery life (a half hour or more). The 10 inch diameter limits the ability to cut larger clumps of grass, but with a little patience works great. The shorter batter life is acceptable considering the lighter weight and size means I am more apt to use it every time I mow. My preference was to a bump feed but the auto feed with every push of the trigger seems to work fine (It hasn't on other trimmers I have used). Recharge time is about 30 minutes. With the light weight I often find myself trimming with only one hand which helps under trees and shrubs. Thanks RYOBI.
Date published: 2020-06-08
Rated

4

out of

5
by
abscotchalater
from
So easy my mom can use it!
I picked up one of these bad bears at HD a couple days ago for my mom's house after getting tired of waiting on the recharge cycle on an old Black and Decker with an integrated battery that she has had for years. Using the old BnD I needed at least two charges to make everything pretty which was a total time suck, with this pup as soon as I start to hear it lag I just pop in another battery and we're ready to rock. It's also just about the easiest trimmer to use on the planet, my mom who couldn't start and operate an ECHO to save her life can use this no problem due to the simplicity and light weight. Not great for a large yard, but fantastic for most residential.
Date published: 2017-03-29
Rated

4

out of

5
by
dkaser
from
Light Weight!
Received this as a birthday present. I had a craftsman electrical one (needed 100 ft. of cord to drag around) This, of course, gets the job done without the hassle of the cord. Very light weight, which is easy on the back and shoulders. The craftsman I had was very heavy for as small as it was. This product does the job and the battery lasts long enough to do a large yard. The fact the string is automatic in its adjustment is awesome. No more trying to find a hard surface to "bump" the trigger to get more line out. I wish it was adjustable in length. For us tall guys we have to bend over a bit to use. it. Overall, an excellent product.
Date published: 2018-04-08
Rated

4

out of

5
by
Kyle1987
from
Good tool for the price
I bought the trimmer over two months ago and have used it a few times. For the price it works quite well. I have a small yard and only use it for around the house, outdoor lights, driveway, and mailbox and have never had an issue with the battery running out. After my first use the battery failed (wouldn't charge). I called the Ryobi warranty number and they were very helpful and quick in sending me a replacement battery. While not an ideal situation, Ryobi was quick to fix the issue which I appreciate. If you're looking for a lightweight battery powered trimmer that can do simple around the house clean up than I would recommend this.
Date published: 2018-10-17
Rated

5

out of

5
by
FozzyBear
from
Amazing
I have been looking for a trimmer that I can handle, I have MS and the weight and vibration of most trimmers is too much for me to use. I decided to give this one a try, I am so happy I did. There is really no vibration and it is light enough for me to carry around my near one acre lot without getting worn out. I wasn't sure about it being only an 18 volt battery but it lasted through most of the trimming needed. The battery did wear down when I did some heavier trimming in the ditch in front of my house but it still did the job. I like a clean looking yard and am very happy I took the chance on purchasing this trimmer. It's a good buy.
Date published: 2020-05-23
Rated

4

out of

5
by
Anonymous
from
Ryobi 10" Trimmer- ease of use
I purchased the 10" 18v lithium trimmer edger based on Ryobi name, weight and battery operation. Have had it about a week and used it three times. I purchased a lawn mower 4 years ago and have loved it so I wanted to get a trimmer. What I like: Ease to put together; just push the line out of way of connection; Weight of the trimmer; Automatic feed; and Price. Didn't like: I was disappointed in the time the battery lasted - under 30 min. It would have been nice if they gave you two batteries in order to switch and finish your job. I guess the 13" last a hour with the same battery (go figure that one out) I didn't use the edger yet.
Date published: 2019-06-17