+4
18V ONE+™ 1 Gallon air compressor
Model: #P739
Cordless air up to 120 max PSI
Perfect for roadside tire inflation or for use with pneumatic finish nailers
Universal push-to-connect quick coupler allows for quick and easy one hand operation
+4
Cordless Convenience With Corded Performance
Features
Professional locking regulator keeps the pressure set to the intended PSI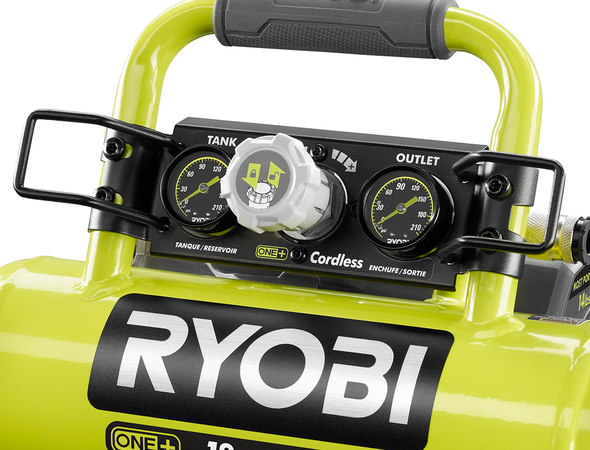 Metal air hose wrap for convenient on board storage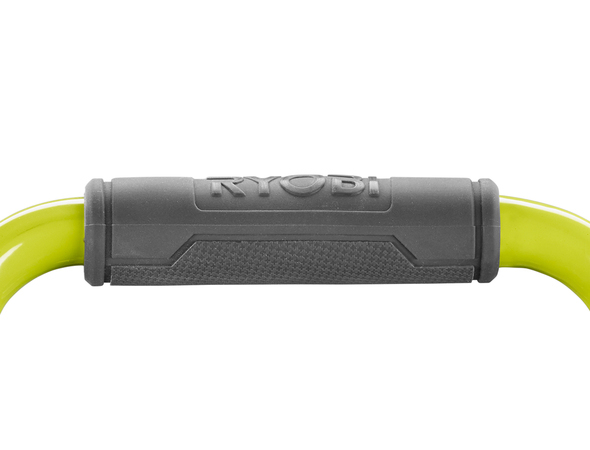 Rubber over mold on handle for user comfort while transporting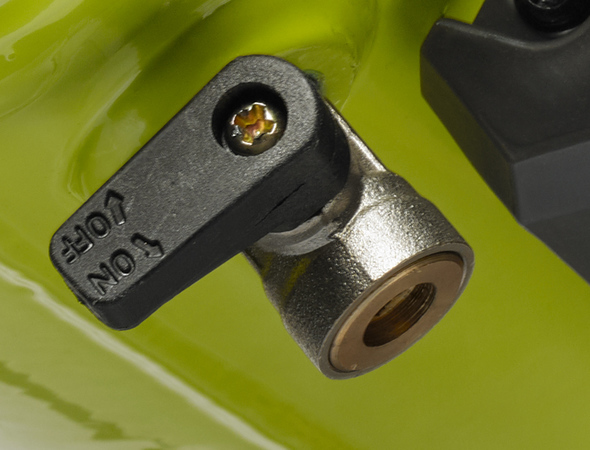 1/4 Turn tank drain valve for easy maintenance
Specifications
Dimensions
Battery*

18v

Total Weight

14 lbs.

Max Pressure

120 PSI
Warranty
Warranty

3 Year Tool Warranty
Includes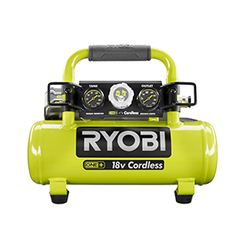 P739 18V 1 Gallon Compressor
[#<ProductFeature id: 1476, title: nil, content: "P739 18V 1 Gallon Compressor ", photo: "d91b4453-4537-4166-8833-21036cc59ee4.jpg", created_at: "2018-08-02 03:17:49", updated_at: "2018-08-02 03:17:49", product_id: 1009, sort: 0, enhanced_type: "included_item", enhanced_group: nil, enhanced_icon: nil>]
Reviews
18V ONE+™ 1 Gallon air compressor
18V ONE+™ 1 Gallon air compressor
is rated out of
5
by
171
.
Rated

5

out of

5
by
woodeye1
from
Great for my RV
I have used this compressor with my 1/4 in crown stapler, RV tires at 80 psi and RV air bags at 60 psi. It has performed perfectly with all these applications. I installed a coil type plastic air line which is perfect for this tool. My 3 and 4 AH lithium batteries both work great with the compressor. Regulator and gauges are reasonably accurate. Reasonably light weight and compact for transport. Much much better quality and more useful than the 12 volt wimpy compressors on the market. Bought it on special as a factory blemished item. It looks and works perfect. I have yet to find the blemish. If it has a decent lifespan I would give 10 stars.
Date published: 2020-08-26
Rated

5

out of

5
by
Nicks dad
from
Very Handy ! Makes my jobs go quicker
i have a 5 hp 80 gal commercial compressor in the garage, but it is a pain to charge up the tank, string out multiple lengths of air hose to do small tasks around the properly like putting in a few narrow crown staples, using my framing nailer, or blowing down valves and water hoses. the tasks that i used to put off, are now a breeze with the portable Ryobi compressor, easy to carry and provides plenty of air with its built in regulator. i haven't tried it yet but i bet it would power my impact wrench to loosen a few bolts in the driveway. its done everything i have tried so far with much success.
Date published: 2020-10-16
Rated

5

out of

5
by
cdkatkd
from
Great all around tool
I've been in the market for a cordless air compressor for a few months. Seen that Ryobi had come out with one & I all ready have many other Ryobi cordless tools & battery's so it was a no brainer. I am so glad to have this tool in my growing collection of cordless tools. It is so lite weight & little. It needs all most no room to store or take to jobs. I have used it so far on small trim jobs with a 15 gauge trim gun & 18 gauge braid nailer it had no problem keep up. I would tell any one in the market for a cordless air compressor to get one.
Date published: 2018-09-19
Rated

5

out of

5
by
CobraJ
from
Great portable compressor for my finish nail gun.
We are doing some updates in our 1970s home finally and this compressor works well with one of our 6 an batteries. This is pretty quiet compared to my 3 hp shop that I was using before. We also use it on our RV trips to quickly adjust our trucks tires and air bags. I wish this was one of the Hybrid models that could also run on 110 volt. Also a setup card over the battery area would be better on how to correctly break in the compressor as many people do not read the instruction/owners manual that has the break in procedure. I would still by this compressor again without the Hybrid as I am very happy with it.
Date published: 2019-05-01
Rated

5

out of

5
by
Izick3rdson
from
Better than expected!
I bought this about 2 months ago and I am very pleased with no issues. I did not have very high expectations but this thing is worth it. I build a 7x8 shed with a framing nailer powered by this compressor and I only used about 4 charges on a 4AH battery. It ran a lot, and with continuous nailing it can not keep up. But for example when I laid out the 7x8 floor joist I had everything cut and measured and continually nailed all the joists no problem. If you are nailing sheathing just take it easy and and let the compressor keep up. Saved me several times on a tire that went flat everyday as well
Date published: 2019-05-04
Rated

5

out of

5
by
Mike0230165
from
Best cordless compressor in the market!
I bought this compressor about 1-2 months ago. Was worried it was not going to meet my expectations but i was mistaken. I am a contractor and was able to complete a 2000sqft trim project with three ryobi 4.0 AH batteries. Came back and finished the shelving with bo issues. I own several compressors and i have to say this is my favorite portable compressor compared to the yellow brand corded compressor. Added bonus it works for tires when there is no access to electricity as well, plus the battery platform never changes. For the pro's you cant beat the price! Another ryobi cordless tool for my growing collection.
Date published: 2019-08-05
Rated

2

out of

5
by
WBerthold
from
Great Idea but Has Serious Deficiencies
Product is extremely portable and has nice features but unless your using 4.0ah lithium batteries, the 2.0ah batteries just don't hold up. I only received approximately 8-10 minutes of run time w/ 2.0ah batteries & it would not maintain set air pressure. Additionally, the plastic gauge covers were loose & pop off easily and one of the gauges were not level as it was tilted about 10 degrees off center. The air hose quick connector is made out of plastic and felt loose. Noise level is typical and not overly annoying but definitely not the quietest. I ended up returning product as it did not work for inflating a mower tractor tire.
Date published: 2020-09-03
Rated

5

out of

5
by
Steve 1973
from
Super handy little compressor
Purchased this for small jobs around the house an shop. It's super easy to grab an go. Works well on car an truck tires. Bikes pool toys. Also has the power to drive a nail gun. It's another great addition to my ever growing collection. Definitely has 101 uses.
Date published: 2019-07-22