+10
18V ONE+™ Brushless Belt Sander
Model: #P450
Brushless motor provides corded performance with cordless convenience
Removes up to 325 grams of material per charge
Up to 850 FPM for true corded performance
+10
OUTLAST, OUTPERFORM & OUTDISTANCE THE COMPETITION
Features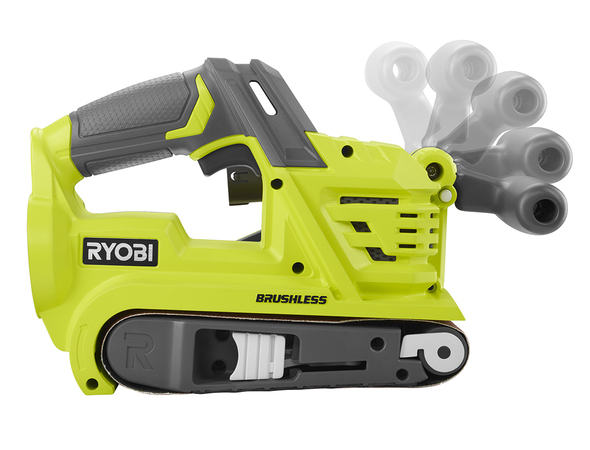 Pommel handle adjusts to five different positions for added versatility and comfort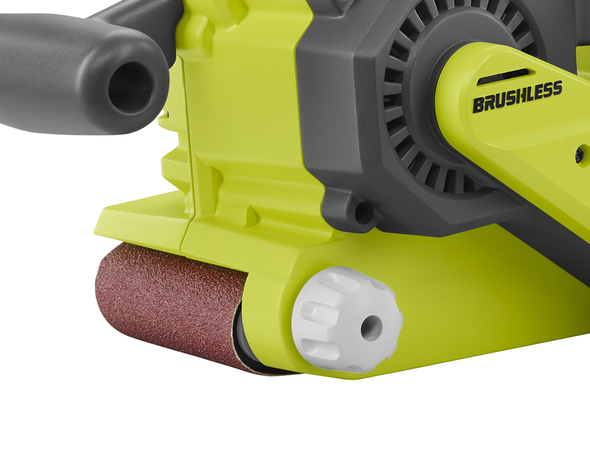 Tool-free belt tracking maximizes user control and convenience
Lock-on switch reduces user fatigue
GRIPZONE™ overmold with microtexture for optimum grip and user comfort
Specifications
Dimensions
Tool Weight

7.6 lbs

Belt

3 in x 18 in
Details
Battery

18V

Belt Speed

up to 850 FPM
Warranty
Certifications and Listings

1-UL Listed
Includes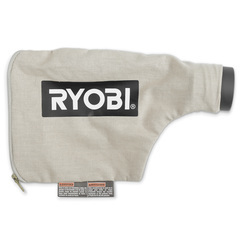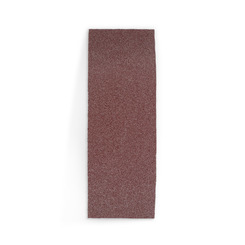 [#<ProductFeature id: 1438, title: nil, content: "Belt Sander", photo: "11e3df0e-2046-456e-8ede-48c5a957eca2.jpg", created_at: "2018-05-22 17:23:42", updated_at: "2018-05-22 17:23:42", product_id: 856, sort: 0, enhanced_type: "included_item", enhanced_group: nil, enhanced_icon: nil>, #<ProductFeature id: 1439, title: nil, content: "Dust Bag", photo: "f9e85c99-a0d5-4948-9151-29f50137f8a2.jpg", created_at: "2018-05-22 17:23:43", updated_at: "2018-05-22 17:23:43", product_id: 856, sort: 1, enhanced_type: "included_item", enhanced_group: nil, enhanced_icon: nil>, #<ProductFeature id: 1440, title: nil, content: "80-Grit Sandpaper Belt", photo: "825e8426-b556-46a8-9333-87e0fa1570b3.jpg", created_at: "2018-05-22 17:23:45", updated_at: "2018-05-22 17:23:45", product_id: 856, sort: 2, enhanced_type: "included_item", enhanced_group: nil, enhanced_icon: nil>]
Reviews
18V ONE+™ Brushless Belt Sander
18V ONE+™ Brushless Belt Sander
is rated out of
5
by
111
.
Rated

4

out of

5
by
izzy43
from
Does the trick!
I purchased this cordless sander because I already had other cordless Ryobi tools and was very satisfied with their performance. The sander is light and easy to use. The dust bag does a decent job to collect dust. I greatly appreciated that the sander came with a roll of sandpaper already installed! However, the first project where I used this sander may have been a bit too demanding for the batteries I already had because they didn't last very long (I needed to sand down some bark to smooth out a piece of wood). I will be getting the newer lithium batteries (ONE+) before tackling my next sanding project, so I won't need to take a break after 10 minutes!
Date published: 2019-08-29
Rated

5

out of

5
by
Rudy
from
Great Tool To Have In My Collection
For me, addition of this versatile tool in my collection means that I only have to think about materials I need to start and finish a project. Since my retirement a few months ago I finished numerous project that I have been planning for many years. I made an outdoor 24x72 kitchen cart, an outdoor work table both with storage, two garage work table also with storage. My sister in law who has a catering business saw them and asked me to build another kitchen cart with stove and grill along with a prep table, which I recently completed. Having the right tools makes everything easy.
Date published: 2019-04-28
Rated

2

out of

5
by
Scooty
from
Not Enough Sander
I have most of the Ryobi ONE+ tools, and have been extremely satisfied. But there are two that I wish I had not purchased. The sprayer and this belt sander. My main complaints are that it is underpowered and slow. I hardly use this tool at all anymore and am considering just tossing it and using my plug-in sander exclusively.
Date published: 2019-11-01
Rated

4

out of

5
by
EdinTN
from
Like the freedom of cordless
Used this sander to help finish a handrail on an access ramp built for a Habitat for Humanity client. Overall it was a big help because access to power was at a premium at this job site. I used an 80 grit belt to help smooth the cap board, & it did a great job. & this was with one of the "regular" Li-ion batteries. I'd love to see the performance with one of the HP+ (or whatever they're called) batteries that are designed for brushless tools. The belt tracks well, & I really like the adjustable front handle.
Date published: 2019-05-26
Rated

5

out of

5
by
Sand Man
from
Cordless - WAY TO GO!!
I've been skeptical over the years of battery powered tools. I've been purchasing Ryobi ONE+ tools lately starting with the Weed Trimmer. It worked so well I expanded my cordless tool collection and this BELT SANDER WAS NO DISAPPOINTMENT!! It is so well balanced when the battery is inserted. The craftsmanship of the tool and features are "SPOT-ON". The weight of the sander (with battery) is perfect for all day use - And a 3AH 18V ONE+ battery will run it practically all day long. Kudos to Ryobi
Date published: 2020-08-23
Rated

5

out of

5
by
SGMhandyman
from
Crown Jewel of My Tools!
I buy tools and use them (see picture to see a sample of what is in my shop; doesn't include my work trailer). I expect tools to perform well and hold up under hard use. However, the Ryobi Brushless Sander exceeded my expectations so much that I want to give a shoutout for it. I have several sanders but this is the best by far. It is lightweight, easy to manage, and most importantly does a great job of sanding even treated wood. This is one tool that has earned a permanent place in my workshop!
Date published: 2019-04-12
Rated

4

out of

5
by
Wilwrk4tls
from
Pretty good, consumes batteries
I bought this on sale with a battery pair. I'm glad I already had a stockpile of batteries because I think this has the shortest battery life of any cordless Ryobi tool I own. I returned my original tool because the adjustable front handle collapsed whenever it wasn't in the lowest position. The exchanged one does the same thing. I'd rather it just be a fixed handle than adjustable and not working. I would recommend this, but not as strongly as most all of my other Ryobi cordless tools.
Date published: 2020-03-10
Rated

5

out of

5
by
Robzbrz
from
Excellent investment, powerful tool
I was torn between the corded and ONE+ brushless belt sander, but decided to go with the cordless. This is a heavily used tool in my collection that is primarily used in sanding down rough cut table tops, live edge pieces, and large hand made signs. I would suggest upgrading the belt, but overall this is a great tool to have. Light weight, maneuverable, and dependable. I would recommend using a 4AH or above battery for longer run times and overall better performance.
Date published: 2019-04-02