18V ONE+™ Dual Chemistry Charger
Model: #P117
ONE+™ delivers more value and performance with the smartest charger on the market. It charges all 18V ONE+ batteries in as little as thirty minutes. The charger has RYOBI patented IntelliPort™ Technology, which protects battery cells, maximizes battery life, and conserves energy.
Features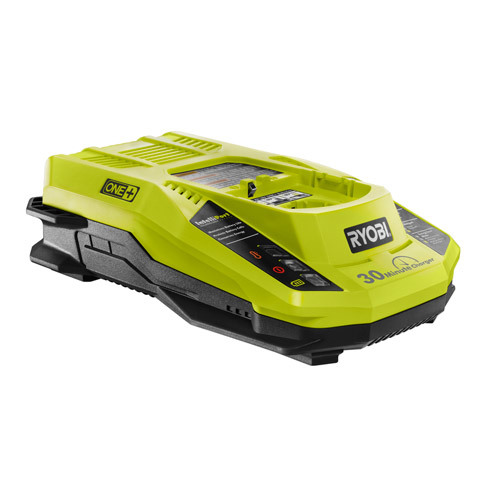 Dual Chemistry Charger
Dual chemistry charger charges all Ryobi® ONE+™ batteries in as little as 30 minutes
Indicator lights show status as batteries are charged and maintained
Temperature LED indicates when the battery is too hot or cold to charge
Charges stored batteries only as needed, which protects the batteries' cells and maximizes life
Energy Save Mode - conserves energy when not charging or maintaining battery
Maintenance Mode - Batteries stored on charger are conditioned for peak performance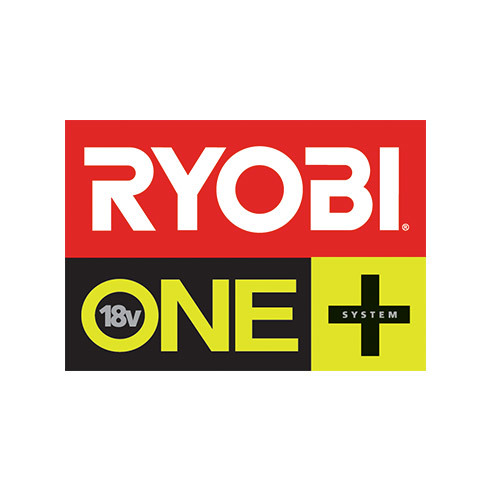 All RYOBI 18V ONE+ tools work with all RYOBI 18V ONE+ batteries.
Specifications
Battery: 18V Lithium-Ion or NiCd
Input: 120V, 60 Hz, 85 W
Output: 18V DC, 3.0 A
Cord: 6 ft.
Tool Weight: 1.5 lbs.
Includes
P117 Charger
Operator's Manual
* Batteries sold separately
Reviews
18V ONE+™ Dual Chemistry Charger
18V ONE+™ Dual Chemistry Charger
is rated out of
5
by
283
.
Rated

1

out of

5
by
phoffman1077
from
Not Real Pleased
First off, I've always been a fan of Ryobi tools, but after buying the 5 tool bundle that's changed my mind a bit. I charged both batteries on the charger to get them up to full battery, about 3 months later after the first battery died on me i went back to charge it and the charger had completely stopped working all together. No LED's, no nothing. tried everything that could possibly be an issue on my end and it's definitely the charger. How can such a well recommended product literally last through only two charges? To make it worse, the combo kit was a gift so I don't have the proof of purchase and did not get much understanding from customer service.
Date published: 2020-04-25
Rated

1

out of

5
by
Glass Dude
from
A whole basket of lemons
Bought two bundled tool sets, both with the same 18v charger. Both chargers failed within days. No lights, no sign of life whatsoever. I ended up going through 6 of them, wearing a rut between me and Home Depot. Happily, they took them all back, though the tool person suspected I had power issues. As a former electronics technician, I assured them that my 120V power was not the issue. I finally bought a 6 port charger so I could use my tools. In the meantime I waited weeks hoping a different batch of single port chargers would have been made with a fix. I returned my bad chargers, and the new ones are going on two weeks with no problem, so am hoping it is good. I love my Ryobi cordless tools, but they had a major QC issue with this charger.
Date published: 2019-11-08
Rated

5

out of

5
by
Curtm
from
Best charger ever!
This is my second charger. The first one I owned worked flawlessly. Charges my smaller batteries in 30 min every time! I just bought some high capacity batteries so I don't have a time frame for them. Just fyi. I only bought a second charger because I destroyed the first one, due to negligence. I have used D##### tools in the past. Ryobi tools a by far the better choice, not only because of their quality, but because of all of the tools they offer that use the same battery system. Customer service is also #1!!! I will never by anything except Ryobi!! I use my Ryobi tools regularly and they NEVER fail! RYOBI FOR LIFE!!!
Date published: 2020-07-05
Rated

1

out of

5
by
RJWil
from
Very unhappy with this product.
I purchase this charge along with a twin pack of the 18v batteries 2 months ago. I have since returned the batteries as only one would hold a charge. After less than 4 battery charges the charger has quit working as well. No lights, nothing, so it is another 1 hour trip back to Home Depot to exchange it. I love the tools however the batteries and chargers obviously have some major issues.
Date published: 2019-06-23
Rated

1

out of

5
by
Jbzburnett
from
Already Dead
I bought this within the last month or two and have used it maybe 6 times. I went to put another battery on the charger and none of the lights turned on. I had my previous charger for 9 years, how did this one already quit working. I registered the product on Ryobi site, but now I can't find the receipt to return it to Home Depot. Not a happy camper.
Date published: 2019-04-17
Rated

1

out of

5
by
HomeHandyMan
from
Bought 2 didn't last a week
I bought two chargers both have stopped charging. This is the third time I will have to replace this charger. I may choose a different brand because of this.
Date published: 2020-02-01
Rated

1

out of

5
by
james
from
not very good quality it seems
only charged battery twice then charger stopped working altogether. None of the LEDvlights come on and it doesn't charge.
Date published: 2018-04-22
Rated

1

out of

5
by
RAHend
from
Disapointed in Ryobi
Twice I have had 18V ONE+™ Dual Chemistry Charger replaced. The first was from a hammer drill kit, and the charger just died. Because it was less than 90 days, the whole kit was replaced. 8 months later after not using the drill and it's charger I plugged it in. It charged once and just quit. No lights, nothing. Tried Calling over a dozen times to have It replaced for warranty. Finally got threw and was told that the '30 minute 18V ONE+™ Dual Chemistry Charger' was not available. I could only get a one hour charger. Even though thatis NOT what I had paid for. But it new one works well.
Date published: 2020-09-03