+13
18V ONE+™ 4 PC. Lithium-ion Super Combo Kit
Model: #P883
½" Drill with keyless chuck and 24 position clutch
Reciprocating saw ideal for demolition; 5 ½" circular saw with carbide tipped blade for all cutting needs
Work light with a swivel head that directs light where needed
+13
The very best value in Lithium-ion performance
Features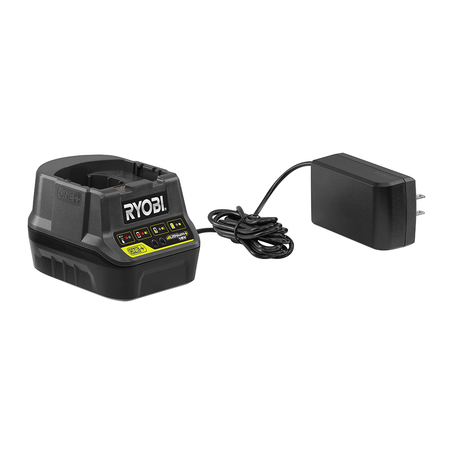 Dual chemistry charger charges 18V ONE+™ batteries in as little as 1 hour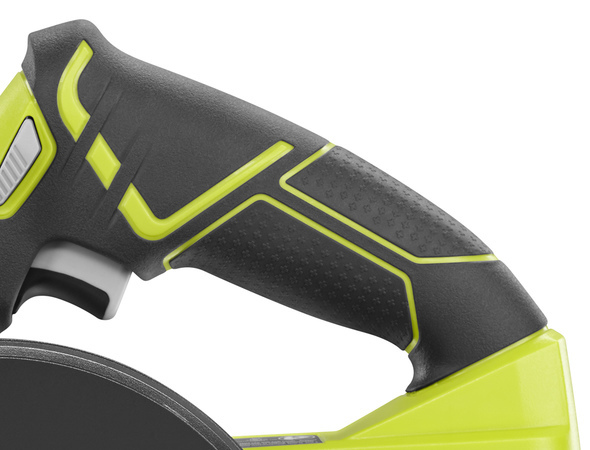 New and improved GRIPZONE™ overmold for optimum grip and user comfort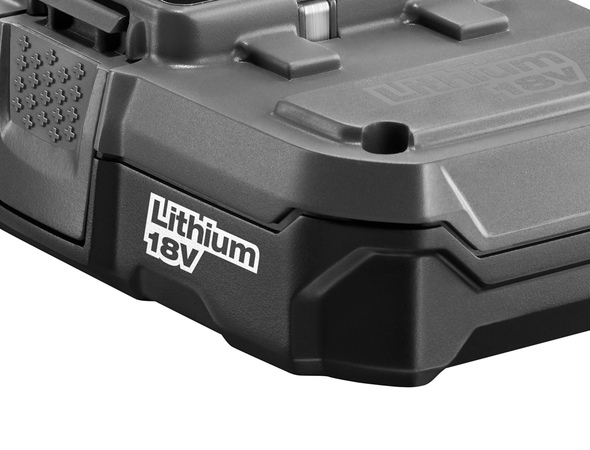 Compact Lithium-Ion Battery has up to 20% more runtime and 4x the charge compared to 18V Ni-Cd
Specifications
Warranty
Certifications and Listings:

1-UL Listed
Includes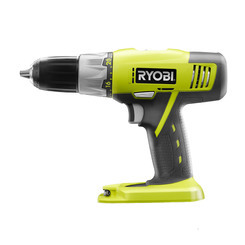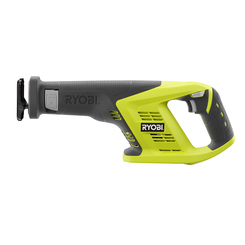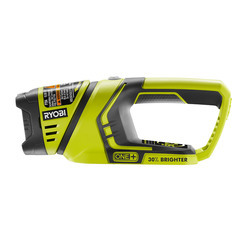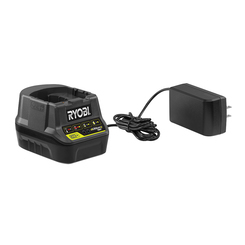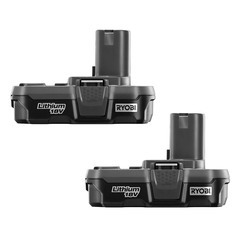 (2) 18V ONE+™ Compact Lithium-ion Batteries
[#<ProductFeature id: 1367, title: nil, content: "Drill/Driver", photo: "9ae7e2c2-ef19-4930-9b7c-12c0d0d01c6a.jpg", created_at: "2018-03-08 22:44:10", updated_at: "2018-03-09 03:42:43", product_id: 541, sort: 0, enhanced_type: "included_item", enhanced_group: nil, enhanced_icon: nil>, #<ProductFeature id: 1368, title: nil, content: "Circular Saw", photo: "05887327-ad99-4f9b-9581-751cfd4c8f25.jpg", created_at: "2018-03-08 22:44:11", updated_at: "2018-03-09 03:42:43", product_id: 541, sort: 1, enhanced_type: "included_item", enhanced_group: nil, enhanced_icon: nil>, #<ProductFeature id: 1369, title: nil, content: "Reciprocating Saw", photo: "a3692f22-c943-4fd4-a8c2-f4656bc648a4.jpg", created_at: "2018-03-08 22:44:12", updated_at: "2018-03-09 03:42:43", product_id: 541, sort: 2, enhanced_type: "included_item", enhanced_group: nil, enhanced_icon: nil>, #<ProductFeature id: 1370, title: nil, content: "Worklight", photo: "16ef9142-aaa0-453c-accb-60566961457c.jpg", created_at: "2018-03-08 22:44:13", updated_at: "2018-03-09 03:42:43", product_id: 541, sort: 3, enhanced_type: "included_item", enhanced_group: nil, enhanced_icon: nil>, #<ProductFeature id: 1371, title: nil, content: "Charger", photo: "19ab28f3-fd06-4298-8c2b-a925de7e6e36.jpg", created_at: "2018-03-08 22:44:14", updated_at: "2019-02-28 21:01:35", product_id: 541, sort: 4, enhanced_type: "included_item", enhanced_group: nil, enhanced_icon: nil>, #<ProductFeature id: 1372, title: nil, content: "(2) 18V ONE+™ Compact Lithium-ion Batteries", photo: "e77edb78-4350-4564-9b7e-b700351fe340.jpg", created_at: "2018-03-08 22:44:15", updated_at: "2018-03-09 03:42:43", product_id: 541, sort: 5, enhanced_type: "included_item", enhanced_group: nil, enhanced_icon: nil>]
DRILL/DRIVER
Battery

18V

Speed

0-44-/0-1600 RPM (No Load)

Chuck

1/2 IN.

Clutch

24 Position

Tool Weight

3.1 lbs
CIRCULAR SAW
Battery

18V

Blade Size

5 1/2 IN.

Arbor Size

10 mm

Speed

4,700 RPM (No Load)

Depth of Cut

1 9/16 at 0 degrees, 1 1/8 in at 45 degrees

Tool Weight

5.3 lbs
RECIPROCATING SAW
Battery

18V

Speed

0-3, 1000 SPM (No Load Speed)

Tool Weight

4.2 lbs
WORKLIGHT
Battery

18V

Speed

0-44-/0-1600 RPM (No Load)

Bulb

High Intensity
CHARGER
Battery

18V

Battery Type

Lithium-Ion and Ni-Cad

Input

120V, 60 Hz, 50 W

Output

18V DC

Cord

6 ft.

Tool Weight

1.1 lbs
Reviews
18V ONE+™ 4 PC. Lithium-ion Super Combo Kit
18V ONE+™ 4 PC. Lithium-ion Super Combo Kit
is rated out of
5
by
173
.
Rated

5

out of

5
by
AngrySection8
from
Hard to beat
For the money this combo is hard to beat, I got this combo during a promo that included a free p108 battery all for $179 at the time. The drill works great, I only have used the circular saw once but it cut nice and clean, the light is weak but adequate, I actually find myself using it all the time just wish it was brighter, and last the reciprocating saw, my new best friend, I have always owned corded versions but the cordless is great, just grab and go, wish I had bought one years ago. I own a lot of ryobi, have for years and have never had a failure or complaint about any of it. Would recommend to anyone.
Date published: 2018-04-13
Rated

4

out of

5
by
Historic Gardens
from
Couldn't pass it up.
I needed the driver and the reciprocating saw. For the price then, I got the batteries and other stuff for the same price I would have paid for just what I needed. I got this one instead of the next step up and used the money I saved to buy two extra batteries. I wouldn't have used the other tools in the larger set near as much as the extra batteries. It is worth it to buy the combo packs, even if you won't use the other tools so much because then you will have them when you need them. The flashlight gets heavy use, much more than I would have thought, and the circular saw is nice for small cuts, small jobs, and places where it is a pain to run a cord.
Date published: 2018-06-06
Rated

5

out of

5
by
Ron317
from
Cheap in a good way!
As a starter kit, this is a really good set. I already had both a corded circular saw and reciprocating saw, but both were bulky and heavy. Both saws in this set are relatively lightweight. The circular saw is also very compact and easy to use. My only complaint about the set is the bulb on the light gets rather hot when left on for an extended time. However, that isn't enough for me to not give this kit a 5 star rating. I actually use the light (rotating the head to face upward) when doing oil changes or anything that requires me to crawl under the car. The angle that you can put it at is perfect for illuminating the undercarriage of a vehicle.
Date published: 2018-06-02
Rated

5

out of

5
by
GokuMomo
from
Great Value for the Weekend Warrior and Hobbiest
I've had this for 6 months. I bought Ryobi since the first drill I bought 16 years ago was a Ryobi and never had one issue with it. The battery finally wouldn't hold a charge so I upgraded to this kit. So far it's been good, I get a ton done with it around the house for handyman work and small woodworking projects. I don't htink the quallity is quite what my first drill was, but still seems pretty good. My only complaint: I bought it with two extra batteries and so far, 2 of the 4 have gone bad in less than 6 months. Sheesh. I haven't had a chance to make the call to get them replaced under warranty.
Date published: 2020-05-06
Rated

5

out of

5
by
RowdyRob
from
Unbelievable Drill
I got this combo kit for Christmas a couple of years ago and have really enjoyed it. About 1 1/2 years ago my wife "borrowed" the drill for a moment and when I needed it a few months later, she couldn't remember where she put it. Months later unable to find it I buy another Ryobi drill and forgot about the misplaced one. Today I find it with battery still in it. for grins and giggles I pushed the trigger and the 18volt lithium battery still had its charge! And that's why I buy Ryobi!
Date published: 2018-09-19
Rated

5

out of

5
by
Suzanne
from
Great Tool Set
I received the Ryobi Super Combo Kit from my boys for Mother's Day and they could not have given me a better gift!! I use these tools constantly and it is so nice not having to worry about finding a electrical plug near my project. I was sort of a beginner with power tools when I got this set, but now I feel like a pro. The drill and circular saw are powerful and I can take them anywhere I need to. It makes building and repairing things seem a lot simpler now that I have these wonderful tools and I can do the job without dragging out an extension cord.
Date published: 2019-05-30
Rated

4

out of

5
by
Bair
from
A great starter set, but you may outgrow it quickl
I think this is a solid starter set. I mostly wanted the two saws (I already had a drill) although funny enough I use the flashlight the most. I have found two issues with these tools: The drill is very large and and has a small chuck. I only use it if I need to have two drills for one project and I do not want to constantly switch bits. The circular saw has a relatively small blade that doesn't exactly cut through 2x4 wood perfectly (sometimes I have to flip it over to complete the cut). A circular saw with a 6 1/2 in blade would be better.
Date published: 2020-12-28
Rated

5

out of

5
by
Don74
from
Great tool set
Going on 5 years with my set. Still going strong. Never had a problem out of them
Date published: 2018-05-01