+17
18V ONE+ 320 PSI EZClean Power Cleaner (Tool Only)
Model: #RY120350
Connect to a garden hose or use the 20' siphon to pull water from a bucket or nearby water source
Delivers 320 PSI
Easily clean off your outdoor furniture, windows, boats, campers, and other recreational vehicles.
+17
Portable power for on-the-go cleaning
Features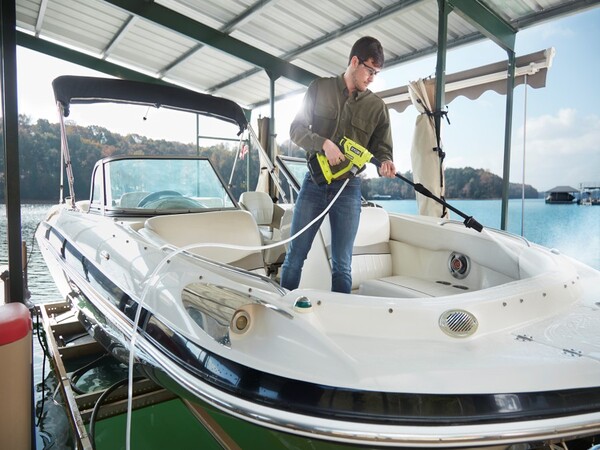 Delivers 320 PSI
For cleaning windows, outdoor furniture, boats, campers, and other recreational vehicles.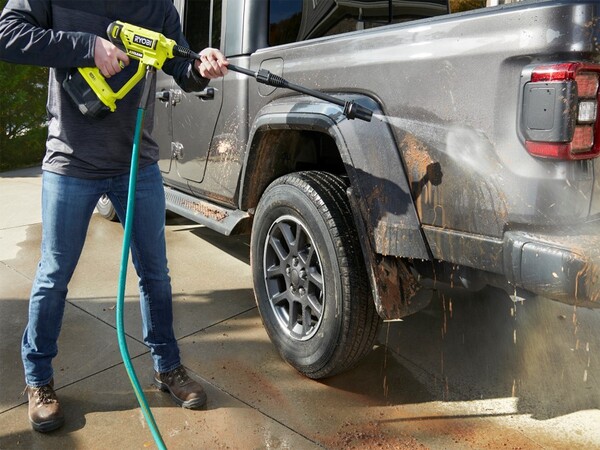 3-in-1 Interchangeable Nozzle (Turbo, 15°, and Rinse)
For added versatility for cleaning a variety of surfaces.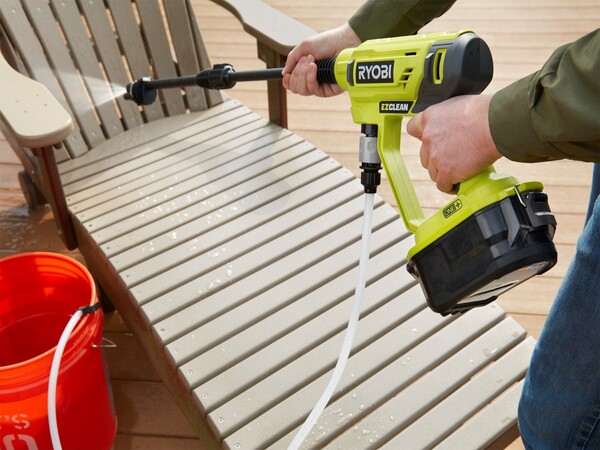 Pulls water from any fresh water source
Connects to a standard garden hose or 20' siphon hose for portable, on the go cleaning.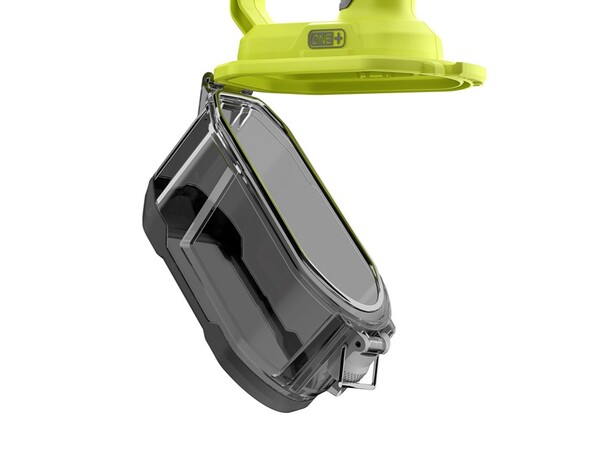 Water-Resistant Battery Enclosure
For added protection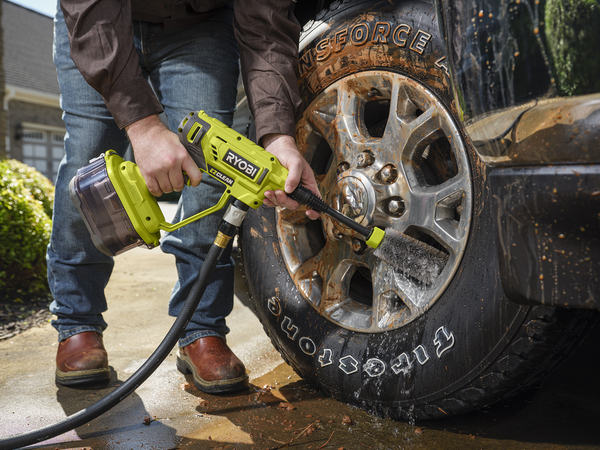 Ultimate Versatility
Other EZClean accessories available for purchase.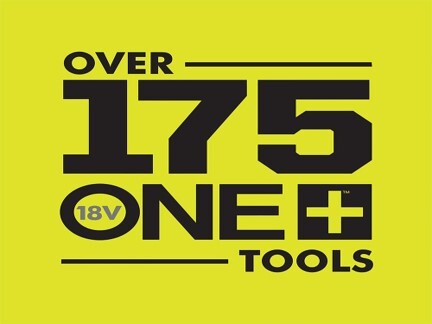 System Compatibility
Over 175 ONE+™ Tools – All work with any RYOBI ONE+™ 18V battery
Specifications
Dimensions
Battery

18V ONE+™ 4.0 Ah Battery

Motor

4 Amp

PSI

320

Flow Rate

1.2 GPM

Suction Hose Length

20'

Weight

8 lbs.

Warranty

3 Year
Includes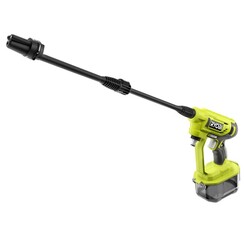 18V ONE+™ 320 PSI EZClean Power Cleaner
[#<ProductFeature id: 2907, title: nil, content: "18V ONE+™ 320 PSI EZClean Power Cleaner", photo: "4210ad13-bf6e-4465-b516-71aafced6f92.jpg", created_at: "2020-09-09 17:53:03", updated_at: "2020-10-15 18:59:00", product_id: 1225, sort: 0, enhanced_type: "included_item", enhanced_group: nil, enhanced_icon: nil>, #<ProductFeature id: 2908, title: nil, content: "20' Siphon Hose", photo: "610e1a13-37ff-4502-af78-ef0cee4efc50.jpg", created_at: "2020-09-09 17:53:04", updated_at: "2020-10-26 08:10:50", product_id: 1225, sort: 1, enhanced_type: "included_item", enhanced_group: nil, enhanced_icon: nil>]
Reviews
18V ONE+ 320 PSI EZClean Power Cleaner (Tool Only)
18V ONE+ 320 PSI EZClean Power Cleaner (Tool Only)
is rated out of
5
by
440
.
Rated

5

out of

5
by
ngaholly
from
Great for cleaning porch furniture, grill cover
Bought this to clean up pollen and dirt from open porches in the spring. Works well and is the right power to clean without damaging anything. Much easier to use when attached to a hose. Would also work GREAT around a pool or freshwater dock. Did use with a 5 gallon bucket in areas where no hose and it works fine, but you do have to replenish water fairly frequently if its a big project. We already have several Ryobi 18V batteries on hand. Used it with 6Ah 18V battery and it never stopped. Have used with basic 18V battery (which makes it much lighter to handle) and it ran for about 30 mins with interruptions to move chairs, etc.
Date published: 2020-05-04
Rated

5

out of

5
by
Jamschaf
from
Excellent product for the price!
Great product considering the price, weight, and considering it's battery-powered! As others have said (and Ryobi itself has said), this is not a full-blown pressure washer by any means. It's a tool to give your garden hose some extra power. With that said, I can certainly tell where I started and stopped spraying on my deck, gutters, deck furniture, etc. It's great for removing junk off a surface, but not necessarily every little stain. See attached pictures. Very happy with this purchase. Would definitely buy again.
Date published: 2020-05-02
Rated

5

out of

5
by
sscott
from
Perfect for smaller jobs
I was a bit hesitant at purchasing this, but I went ahead and got it as I wanted to try it. I am very glad I did! Now first, please understand this is not a pressure washer and is not meant to replace it. I wanted something where I could do light washing jobs so I won't have to pull out my bigger Ryobi pressure washer. The ability to use water from a bucket or garden hose was an even bigger plus. I had some fire pit bricks that were dirty and the regular hose wouldn't do it. It wasn't worth pulling out the pressure washer, so this would be my first experiment. It worked beautifully and is the exact reason I purchased this!
Date published: 2020-07-17
Rated

5

out of

5
by
Bboy
from
EZ clean
I was looking at power washers for a minute and just couldnt decide... I watched a demo video of a guy with this on you tube spray some chairs, and was so impressed, I knew it was exactly what I actually needed! I only had a small old would porch to spray off before I coat it in hemp seed oil. The EZ clean may only be 320 psi but that 15 degree nozzle works wonders. No big bulky compressor to drag around, works with any of the 18v 1+ batteries, has a bucket feed tube or hose quick connect and 3 different spray options. I use rinse to spray down the dog and he loves it like a massage! The ONLY thing I wish it had was a trigger lock.
Date published: 2020-07-04
Rated

4

out of

5
by
Lucky15
from
Very handy
I bought this for the mobility of not having to have electricity or flowing water available. It works great for the purpose that I wanted. I think it has very good pressure for being only 18v. My only complaints about the product is the cheap bag that you get to keep the wands,hose and coupler for attaching a garden hose to. Isn't so small that the hose has to be tightly wound to get into the bag and the back being mesh wands get snagged on it all of the time. Small problem for sure but Ryobi usually has ingenious ideas on storage if needed components or at least a good bag. All in all I'm very pleased with the product and would highly recommend it.
Date published: 2020-06-19
Rated

5

out of

5
by
Anonymous
from
Works great for what it was meant for.
Purchased this tool for those projects that don't allow me access to a hose to connect a full size power washer. It works great lightly washing a rv rubber roof down after scrubbing it. Rinses down the sides good also. Using a 5 gallon bucket of clean water lasted over 30 minutes of on and off use of the power washer. Using a 4 amp hour battery drain it to only half in that 30 minutes. The 15 degrees setting on the end broke through brake dust stuck on aluminum rims. You can connect the machine to a garden hose with its supplied bucket hose or the supplied adapter straight to the machine. Love this little power washer.
Date published: 2020-07-12
Rated

4

out of

5
by
mmelig1
from
Solid Tool
I purchased this product because I have some smaller outdoor cleaning jobs around the house and I did not want to pay hundreds of dollars for a pressure washer. I made the decision to purchase knowing that it could not replace a pressure washer but that it would be able to do smaller jobs with greater mobility. So far it has met all expectations. It is so easy to get set up and running. The only minor issue I had was that the connection point that the Schrader valve connects too was lose which resulting in leaking. I didn't realize this at first and did not see it mention in the manual. Once I realize the problem, it was easily fixed with a quick turn using channel lock pliers
Date published: 2020-05-18
Rated

5

out of

5
by
Aunt Susie
from
Just What I Needed--Got the Job Done
We live in TX and the oak tree caterpillars (ugly worms) were horrible this year. They eat the leaves and leave messy brown gunky stuff all over the side of the house and sidewalks. They are about at the end of their cycle, thank goodness. My husband has a gas powered washer but it's way too big for me to handle. So for my birthday my husband gave me your RYOBI battery operated power washer. It's just what I needed. I was able to get almost all of the gunk and dead worms off the house. Still working on getting the stains and squashed dead ones off the sidewalks and patio. I have your battery operated blower, floor fan, and chain saw. I love my tools!!!!
Date published: 2021-04-17