+9
18V ONE+™ SCORE™ WIRELESS SPEAKER SET
Model: #P765
Up to 150 feet of range between Primary and Secondary Speakers
Wireless speaker system that can connect up to 5 SCORE™ speakers instantly using SKAA® technology.
Hybrid power that works with any RYOBI™ ONE+™ 18V battery (sold separately) or included AC power adaptor
+9
RAISES THE ROOF AND GOES THROUGH WALLS
Features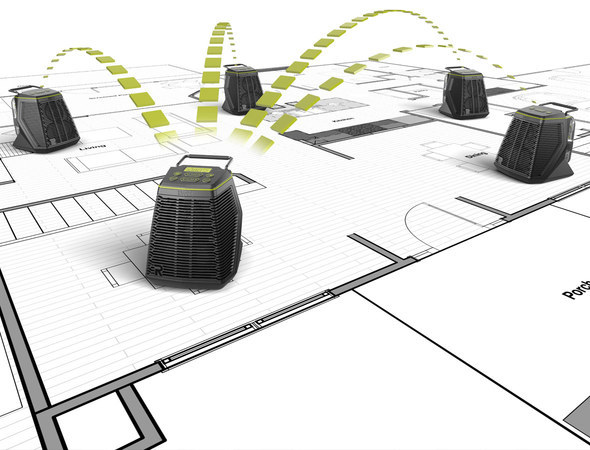 Independent volume control for each speaker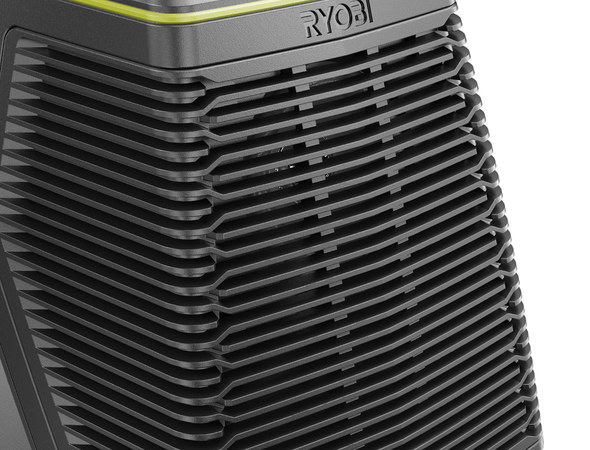 High quality drivers and passive radiators for clear, robust sound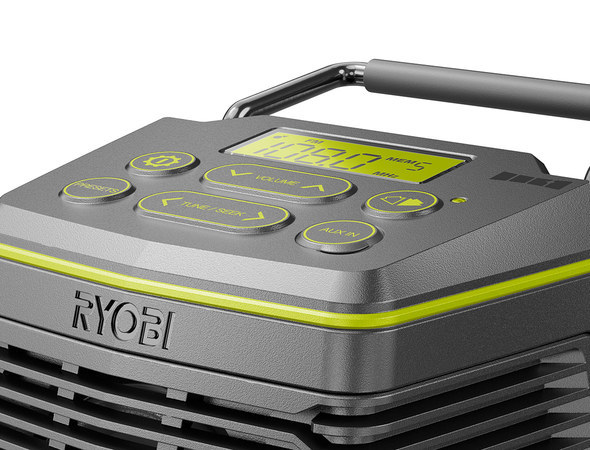 Integrated FM tuner and auxiliary input (cord not included) for more listening options
Specifications
Dimensions
Product Depth x Width x Height (in.)

6 x 6 x 6.75 inches
Details
18V Battery Included

No

Driver Size

2.25 in.

SKAA® Range

Up to 150 ft.

Hybrid

18V ONE+ Battery or AC Power Adaptor
Includes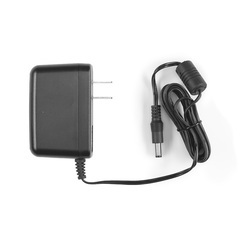 [#<ProductFeature id: 1310, title: nil, content: "P760 Primary Speaker", photo: "c06af6fc-21c4-4e72-9da5-a8105d37f503.jpg", created_at: "2018-01-25 20:41:19", updated_at: "2018-01-25 20:41:19", product_id: 905, sort: 0, enhanced_type: "included_item", enhanced_group: nil, enhanced_icon: nil>, #<ProductFeature id: 1311, title: nil, content: "P761 Secondary Speaker", photo: "87360bba-0c7d-42be-bcdf-530002b28454.jpg", created_at: "2018-01-25 20:41:20", updated_at: "2018-01-25 20:41:20", product_id: 905, sort: 1, enhanced_type: "included_item", enhanced_group: nil, enhanced_icon: nil>, #<ProductFeature id: 1448, title: nil, content: "(2) AC Power Adaptors", photo: "7b80b3fe-1945-42ea-bbbf-d17d2425ab8a.jpg", created_at: "2018-05-29 20:56:45", updated_at: "2018-07-11 23:08:01", product_id: 905, sort: 2, enhanced_type: "included_item", enhanced_group: nil, enhanced_icon: nil>]
Reviews
18V ONE+™ SCORE™ WIRELESS SPEAKER SET
18V ONE+™ SCORE™ WIRELESS SPEAKER SET
is rated out of
5
by
56
.
Rated

3

out of

5
by
OnixConcade
from
Nice when it works
I have the speaker set and a additional speaker. The flexibility of having the secondary speakers powered by battery is great. We're able to take the music around the house and set individual volume levels according to personal tastes. Playback on bluetooth was always choppy but that might not have been the speaker's fault, that could have been the computer that we have our music on. We switched to the aux in cable and some of the audio drop out issues stopped but not all of them. Sometimes the audio will drop on the secondary speakers once or twice and then play fine for hours. Other times the signal drops repeatedly. Sometimes there's no problem for a whole day.
Date published: 2018-04-26
Rated

5

out of

5
by
juanders
from
Works Great and Easy to Setup
Ryobi is expanding outside of just tools and continuing to come up with great products which work its standard batteries. These speakers are great for outdoor parties, just having music throughout the house or both and the same time. I placed the main speaker at one end of my house and walked all over carrying the other, trying to find a spot (inside or outside) where I lost a connection, but I couldn't find one. It always came through loud and clear. I found the system easy to setup and had the Bluetooth working with in seconds. For small sized speakers the sound quality is great and even has good base output which is hard to find. Overall I'm very happy with the speakers.
Date published: 2018-10-08
Rated

5

out of

5
by
chris
from
great sound and so easy
The sound from these speakers is amazing and they could not be easier to setup I used blutooth but works on other formats as well. They will work anywhere with a 18v ryobi battery or you can use the included 110v adapters the range is also great. Great for tailgating and BBQ outdoors. Both speakers ran all day on one small battery each, and easy to put on a tree limb with the handle or just set on a shelf or on the ground.. I believe I will get another set and have the whole area covered with sound.
Date published: 2018-10-01
Rated

5

out of

5
by
cdkatkd
from
Awesome!
I absolutely love this Bluetooth speaker system. It is so nice to be able to have a speaker in different places in the house & hear the same music. It allows the music to not be so loud in one area, because you are able to put another speaker in another area. All speakers have a volume control also allowing more control over the volume in each room. It also can be cordless or corded which is another nice feature. I listen to music on the job all day & this has made it a much better listening experience. When some one comes to talk to me I do not need to go turn the music down. With my old Bluetooth radios I would need to stop working & go turn it down. This Score wireless speaker system is a home run. I am so happy with this item. I would recommend it to any one that listens to music.
Date published: 2018-10-03
Rated

5

out of

5
by
Lord Gold
from
Killer Sound System!
I was able to find this kit at a local Home Depot for about $65 (a steal!). I was originally looking for a job site radio, but with this system at that price point, I had to have it. I love that you can connect 5 of these together, and expand your listening environment. The 2 alone get plenty loud enough for my use (garage and yard work), and I love that they can be battery powered, or run off the included power adapter. That makes these perfect for placing around the yard or garage while I work. Having a few of these turn my garage and workshop into a concert hall!
Date published: 2019-06-30
Rated

5

out of

5
by
daustin
from
Amazing Speakers
I love these speakers and have used them every where! They connect perfectly to my iPhone and sound great! I can not comment on the SKAA part of the connectivity but the bluetooth is great, They have great sound quality. but the best feature is the fact that you don't have use batteries if you choose! If you are looking for a great set of speakers to take with you to a job site or just around the garage. Please do yourself a favor and snag a pair!
Date published: 2018-10-01
Rated

5

out of

5
by
Don Juan de Ryobi
from
Not a bad little setup!
I really like this system, the highs are so clean and lows are not terrible. It would've been cool to have had a separate subwoofer but no complaints here. I definitely got my money's worth.
Date published: 2019-04-19
Rated

5

out of

5
by
Misty
from
Love these speakers!
We have used these speakers more than any wireless speakers we've ever had! Great sound, portability and durability!!!
Date published: 2018-05-15