+3
68 PC. Impact Driving Kit
Model: #AR2026
+3
RYOBI introduces the 68 Piece Impact Driving Kit, the latest in RYOBI driving technology. The newly engineered Torsion Zone absorbs the impact from high torque driving applications, providing 3X Longer Life. These versatile bits are ideal for both standard and impact driving, so you can use your drill/driver or your impact driver with seamless compatibility and performance. RYOBI's new impact driving bits are built to last and handle your most demanding driving needs.
Features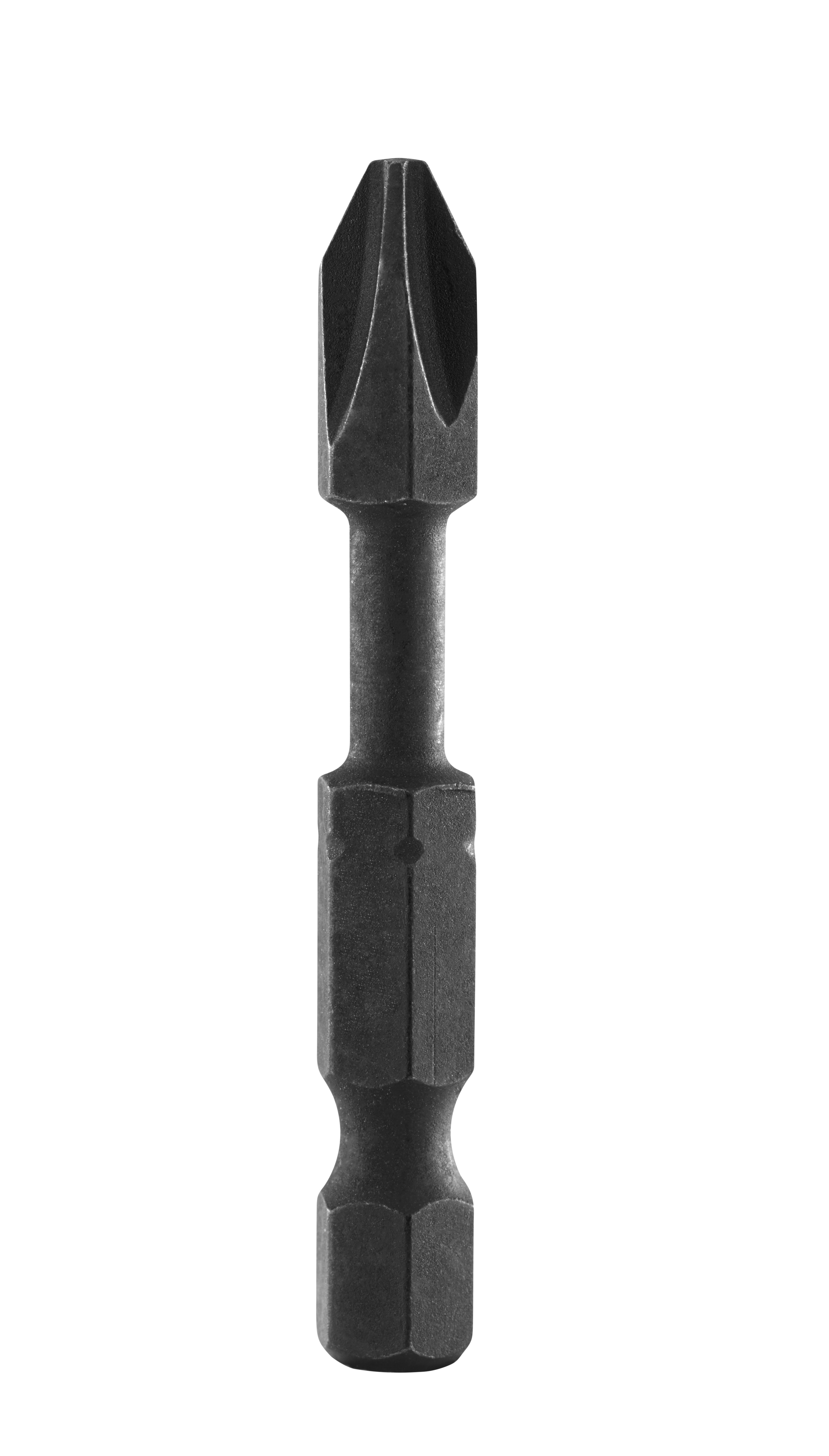 Features
2 in. and 3 ½ in. Impact driving bits feature Torsion Zone to absorb high torque from demanding driving applications
Precision-milled bit tip for enhanced bit fitment
3X Longer Life
Compact impact magnetic screw guide with sliding sleeve helps align screws for fast and trouble-free installation
Socket adapters for use with user's already-existing socket sets
Nut drivers are great for use on hex fasteners
Reviews
68 PC. Impact Driving Kit
68 PC. Impact Driving Kit
is rated out of
5
by
7
.
Rated

5

out of

5
by
Gadsdan
from
A wide variety of impact bits!
This kit includes a wide variety of impact bits that is sure to come in handy on your next project! I've been using them for a few months now without any significant issue. Some of the black coating has worn off on the tips of my most used bits, but it doesn't seem to reduce performance. If they keep this up I'm sure they will eventually wear to a point where I wouldn't be able to use them, but what brand wouldn't? A wise man once told me he would rather have his bit break than his fastener. It's far easier to get a new bit then it is to deal with a stuck and broken screw or bolt. While these aren't going to be the highest quality bits out there, they will definitely do the trick for most of us! This is a list of the bits in my 68 Piece Kit (8/8/2018) 1" Bits Philips 0 (PH0) Philips 1 (PH1) Philips 2 (PH2) x5 Philips 3 (PH3) Slotted #4 Slotted #6 Slotted #8 Slotted #10 Slotted #12 Hex 3/32 Hex 1/8 Hex 5/32 Hex 3/16 Hex 1/4 Hex 9/32 SQ0 SQ1 SQ2 x5 SQ3 T10 T15 T20 T25 x3 T27 T30 2" Bits T10 T15 T20 T25 Hex 5/32 Hex 3/16 Hex 1/4 SQ1 SQ2 x3 SQ3 Slotted #4 Slotted #6 Slotted #8 Slotted #10 Slotted #12 Philips 1 (PH1) Philips 2 (PH2) x3 Philips 3 (PH3) 1/2" Socket Adapter 3/8" Socket Adapter 1/4" Socket Adapter 3" Bit Holder with Retractable sleeve 3 1/2" Bits Philips 2 (PH2) 1 1/2" Nut Drivers 3/16" 1/4" 5/16" 3/8" 7/16" 1/2
Date published: 2018-08-23
Rated

5

out of

5
by
C_webber
from
Awesome set of tools
Hey recently my wife bought the drill and unpack driver. But she forgot the drill bits I was almost dreading the cost because I have seen prices on other sets. But I was not disappointed these were affordable great quality. Ryobi really sets them selfs apart over the quality and price they offer
Date published: 2020-03-31
Rated

5

out of

5
by
GEO_RAVEN
from
Never lets me down
I purchased my Ryobi Driver and Impact Driver kit to improve the speed of my associates to remove air filters at my business. It took little time to see the time saved by having this kit. Also, none of the parts from this kit have broke or bent.
Date published: 2019-07-02
Rated

5

out of

5
by
pafyrmedic18
from
Strong Bits
I bought this bit kit as an add on and I'm so glad I did bits are strong as heck and don't strip out.... love this little kit has every bit you need even down to the socket attachments...
Date published: 2019-09-26
Rated

5

out of

5
by
Alantanman4
from
Almost everything you need
I purchased this 68 piece and the 300 piece and you can't go wrong, i've drilled through concert, wood, metal, the hole saws work AMAZING
Date published: 2019-03-04
Rated

5

out of

5
by
BreakerBreak19
from
Time for a replacement!
Bought the Ryobi Impact Driving kit to replace an old, broken impact driver. Have used once or twice already and does very well!
Date published: 2021-02-03
Rated

5

out of

5
by
Domann
from
Awesome kit
These impact sockets work awesome. Easy to switch from one to another I love them.
Date published: 2019-05-28