+5
18V ONE+™ Telescoping Power Scrubber
Model: #P4500
Telescopes up to 51" to clean tough to reach places
Up to 2 Hours of Continuous Runtime *Using a P108 4.0Ah Battery
Industry's most powerful handheld scrubber
+5
Features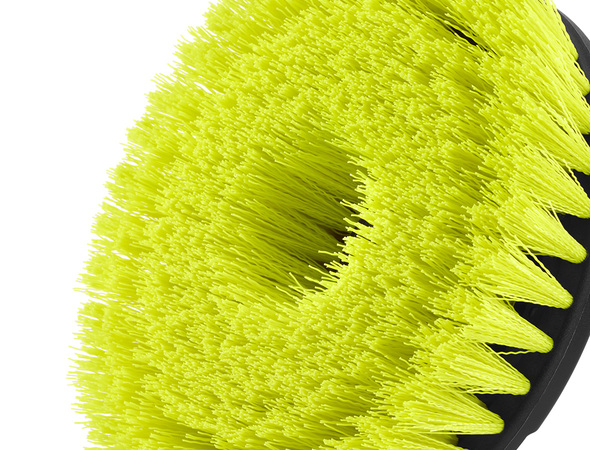 Compatible with Interchangable brushes for all of your cleaning needs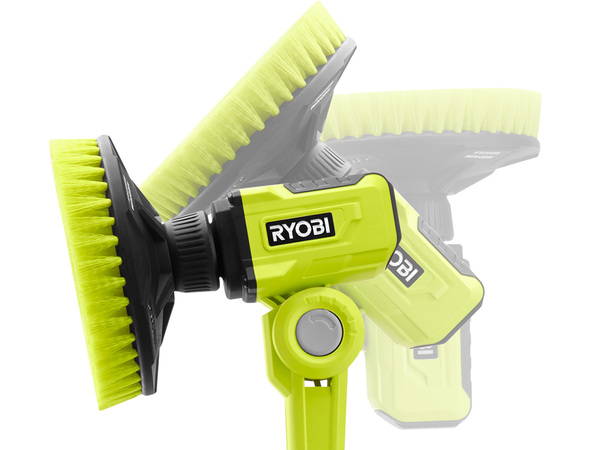 6 position articulating head reaches tough spots with ease
Durable aluminum shaft and auxiliary handle reduces user fatigue
IPX7 Water Resistance Rating – Water resistant up to 3 feet for 30 minutes
Specifications
Details
Weight:

4.6 lbs

RPM:

0-210/min

Water Ingress:

IPX7
Includes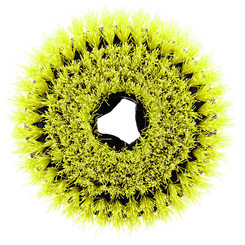 A95MB1 6" Medium Stiffness Bristle Brush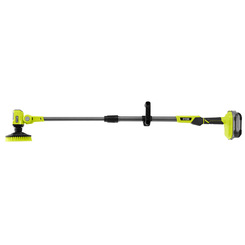 P4500 18V Telescoping Scrubber
[#<ProductFeature id: 2085, title: nil, content: "A95MB1 6" Medium Stiffness Bristle Brush", photo: "59d3678f-a331-4078-930b-705919cacbb7.jpg", created_at: "2020-05-29 00:34:16", updated_at: "2020-05-30 21:54:15", product_id: 1328, sort: 1, enhanced_type: "included_item", enhanced_group: nil, enhanced_icon: nil>, #<ProductFeature id: 2084, title: nil, content: "P4500 18V Telescoping Scrubber", photo: "79073721-ebc8-4d9e-a3fa-afad2ae5ab80.jpg", created_at: "2020-05-29 00:34:09", updated_at: "2020-05-30 21:54:15", product_id: 1328, sort: 0, enhanced_type: "included_item", enhanced_group: nil, enhanced_icon: nil>]
Reviews
18V ONE+™ Telescoping Power Scrubber
18V ONE+™ Telescoping Power Scrubber
is rated out of
5
by
56
.
Rated

4

out of

5
by
Hubhousewasher
from
Should be a 5 Star
Purchased to help wash the house. Most of the dirt comes off with a little agitation and I didn't expect this to be overly powerful. Just needed something with reach so I didn't have to go up and down and move a ladder. Worked like a charm. Used the medium bristle head that came with it. I'd water the siding down, run the scrubber over it and rinse. Only a few spots needed some extra attention. It would be a 5, but my only complaint is the lack of a "lock on." The trigger is a pain to hold in for long periods of time and I had to take breaks to prevent cramps. The only way to activate it is to push with my finger tip and push hard. Even if the trigger was a sealed rubber trigger that resembled a drill trigger, that would have been a game changer.
Date published: 2021-01-05
Rated

5

out of

5
by
Darrell Lee
from
Scrub-a-dub-dub-dub
I saw this product on a facebook ad, and being a new member of the Ryobi 18v family, i was intrigued. I live in a single-wide mobile home with aluminum metal siding, which(i admit) still looks pretty good. But after watching video reviews of the Power Scrubber, and after looking at my place a lil closer, i decided to go for it....and i can't be more happy. Though my place looked pretty good to begin with, i had NO IDEA how dirty the siding really was until after i started using the Scrubber. Wow...i think ive increased the value of my home just by the wash alone...lol It's light weight, easy to use, and the three different heads I have (soft, medium, and firm) make it very vestigial. the "soft" worked well on my car, though even the medium did well. I bought my first Ryobi tools for myself this past Christmas...and though 2020 has been a rough year, my new tools have been the highlight of my year, and made staying home in these crazy times...rather pleasant.
Date published: 2020-09-09
Rated

5

out of

5
by
Smitty
from
Awesome scrubber
Picked up around beginning of September and I'm love it. Throw in a 3ah battery and it runs forever ... ok maybe not forever but a good hour plus. Good torque, you really can't stall the motor. Scrub brush is fairly stiff so it scrubs dirt off pretty quickly. Hoping it lasts as well as all my other Ryobi tools!
Date published: 2020-10-03
Rated

1

out of

5
by
Warren1
from
Worst Ryobi product ever, total junk!
Lasted 2 hours of use, didn't event get through a single battery. Head no longer spins, if you exert any pressure at all, even the slightest amount, the head changes position / angle. An absolute value engineering failure. Bunnings has isolated the stock they have and will not even sell them.... Even a child would have realised they value engineered the value right out of the product. Such a shame as the idea is solid, they just built it from junk.....
Date published: 2020-11-12
Rated

5

out of

5
by
Underdog10
from
Makes Scrubing a Breeze ....
I purchased this a month ago to wash the gutters and the aluminum siding on my white house. Used the powerwasher to apply the soap solution, scrubbed with the Ryobi Corless Brush, and a quick rinse and it looks like new again.Easy reach, good job scrubbing, kept my arm feeling great.
Date published: 2020-10-30
Rated

1

out of

5
by
BillROD
from
Stopped after one use
18-Volt ONE+ Cordless Telescoping Power Scrubber Tool This tool stopped during its first use the motor started to slow and then just stopped will not turn by hand or under power
Date published: 2020-11-11
Rated

3

out of

5
by
gkrynick22
from
Power scrubber is ok.
I guess it does what it is supposed to. The biggest complaint for me is if you press down too hard while using it the head jumps position adjustment. Kind of annoying considering you have to push tabs in to adjust the head position, then it pops out on you. That being said, I'll still find a use for it.
Date published: 2020-12-11
Rated

1

out of

5
by
mary824
from
5-10 min, when it works at all
I need to clean just 60 square feet of aggregate floor. Built in 1967and I'm guessing it's never been cleaned. Unit is difficult to keep turned on, freezes, and just stop working after 3-5 minutes usually. Put in a fresh battery, and it's even worse. I can forgive a badly designed product (pulls to the right heavily), but it simply doesn't work. I returned one, this one is just as bad.
Date published: 2020-10-11