+6
18V ONE+™ HYBRID 50 FT. DRAIN AUGER KIT
Model: #P4003K
Clears clogs from drains up to 3 in. wide
Pivoting drum for ease of use in any drain
50 ft. reinforced cable to minimize kinking
+6
Clogs Don't Stand a Chance
Features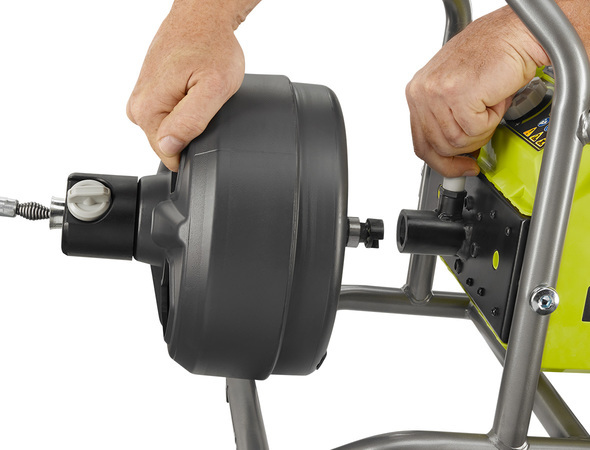 Quick-change replaceable drum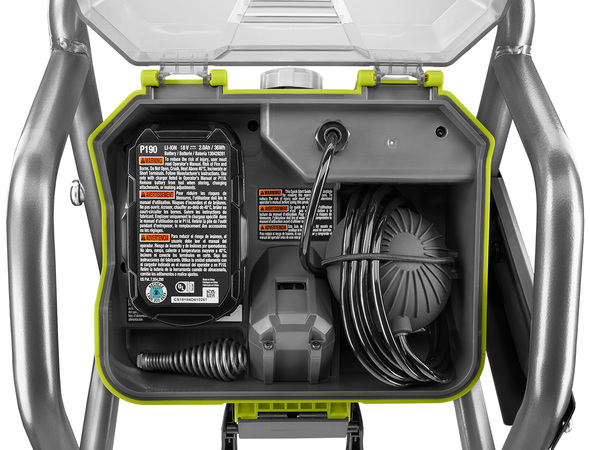 Onboard storage for tips & foot bulb allows user convenience on the jobsite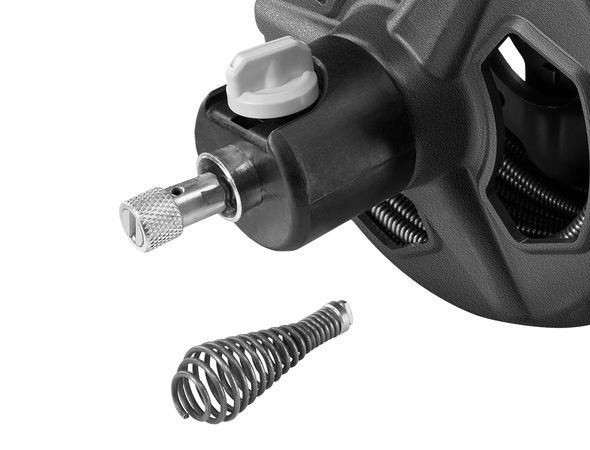 Tool-free replaceable tips allows users to handle a variety of clogs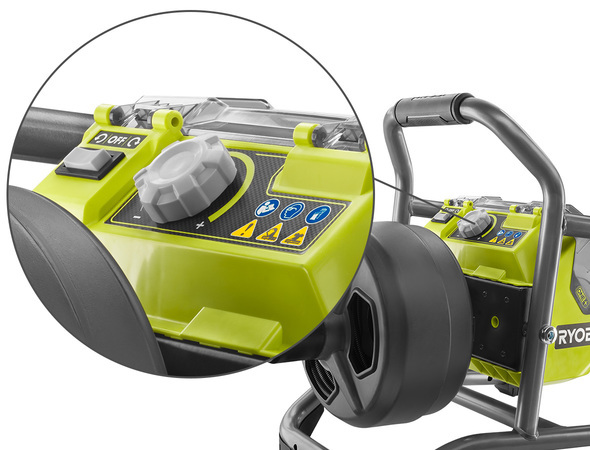 Variable speed dial increases power through the toughest clogs
Specifications
Dimensions
Tool Weight

30 lbs
Details
Cable Length

50 ft.

Power Type

Hybrid - 18V Battery or DC Powered with extension cord (not included)

No Load Speed:

Variable: 60-360/min
Includes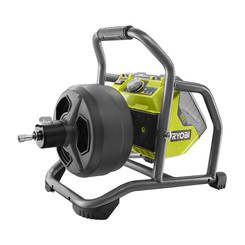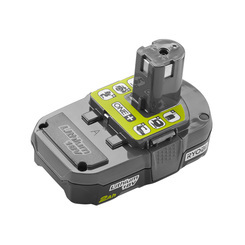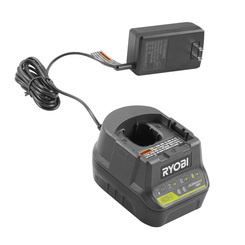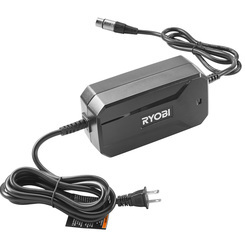 P750PS Hybrid Power Supply
Power Supply Storage Rack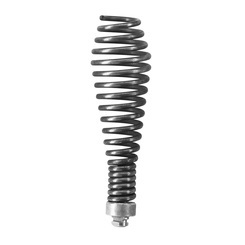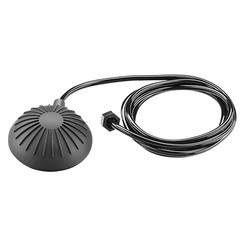 [#<ProductFeature id: 1645, title: nil, content: "P4003 50 Ft. Drain Auger", photo: "8d3e4772-968b-4c82-9c6a-98652a3f0dc2.jpg", created_at: "2019-04-19 02:06:01", updated_at: "2019-04-25 00:28:54", product_id: 1103, sort: 0, enhanced_type: "included_item", enhanced_group: nil, enhanced_icon: nil>, #<ProductFeature id: 1646, title: nil, content: "P190 2Ah Battery", photo: "ad89f178-949b-43ca-85ed-9b10c234a2c1.jpg", created_at: "2019-04-19 02:06:01", updated_at: "2019-04-25 00:28:55", product_id: 1103, sort: 1, enhanced_type: "included_item", enhanced_group: nil, enhanced_icon: nil>, #<ProductFeature id: 1647, title: nil, content: "P118B Charger", photo: "aea49e37-9d07-4c31-8d49-50aaf9a5faa2.jpg", created_at: "2019-04-19 02:06:01", updated_at: "2019-04-25 00:28:56", product_id: 1103, sort: 2, enhanced_type: "included_item", enhanced_group: nil, enhanced_icon: nil>, #<ProductFeature id: 1648, title: nil, content: "P750PS Hybrid Power Supply", photo: "233512fa-50f0-49d9-b724-592785f67cc6.jpg", created_at: "2019-04-19 02:06:01", updated_at: "2019-04-25 00:28:57", product_id: 1103, sort: 3, enhanced_type: "included_item", enhanced_group: nil, enhanced_icon: nil>, #<ProductFeature id: 1649, title: nil, content: "Power Supply Storage Rack", photo: "664fc384-c72c-4d52-ae75-05777c4b2157.jpg", created_at: "2019-04-19 02:06:01", updated_at: "2019-04-25 00:28:58", product_id: 1103, sort: 4, enhanced_type: "included_item", enhanced_group: nil, enhanced_icon: nil>, #<ProductFeature id: 1650, title: nil, content: "Bulb Tip", photo: "5ff6a378-7968-49bb-8497-e1d735f0e199.jpg", created_at: "2019-04-19 02:06:01", updated_at: "2019-04-25 00:29:15", product_id: 1103, sort: 5, enhanced_type: "included_item", enhanced_group: nil, enhanced_icon: nil>, #<ProductFeature id: 1651, title: nil, content: "Foot Bulb ", photo: "00576fe6-2bea-4cd7-8e47-d46fb48e740f.jpg", created_at: "2019-04-19 02:06:01", updated_at: "2020-03-03 01:50:30", product_id: 1103, sort: 6, enhanced_type: "included_item", enhanced_group: nil, enhanced_icon: nil>]
Reviews
18V ONE+™ HYBRID 50 FT. DRAIN AUGER KIT
18V ONE+™ HYBRID 50 FT. DRAIN AUGER KIT
is rated out of
5
by
15
.
Rated

1

out of

5
by
BlueFink
from
Lots of nice features, would be great if it worked
Pros: Light weight, compact, battery power option. Cons: Unit completely failed after 30 mins of use. Emergency purchase on July 4, 2020 due to plugged sewer line. Sewage backed up and flooded basement. Holiday guest tried flushing things that were not flushable. Unable to rent auger on holiday weekend, so purchased this unit at nearby Home Depot. I was able to clear initial blockage (baby wipes) on first pass. Unfortunately on 2nd pass motor began to run intermittently and reverse control didn't work at all. After an additional 5 minutes of use, it failed completely. Note: I did not overload or abuse unit. The blockage was not severe, no roots or collapsed pipes.
Date published: 2020-07-29
Rated

3

out of

5
by
DaveConn
from
Meets the need
The machine cleared out the pipes without any problem. I did have to plug it in since the battery drained very quickly. Also, be careful with this product. It doesn't have a guide hose, to use with the snake. Anyone with loose clothes or long hair are in danger of the snake grabbing hold of you.
Date published: 2019-12-27
Rated

5

out of

5
by
z_row
from
Works Great
I have had this for a few months and used it 4-5 times. works great every time. Light, easy to clean, plenty powerful. Love the AC or battery option. Only complaint is I had to buy the bit kit separate (it only comes with one bit).
Date published: 2019-10-19
Rated

5

out of

5
by
PoorerRichard
from
Easy to Use and Up to the Job!
We've had a troublesome mainline drain for some years now. The last time we had the Rooter Guy here it cost us over $500. When it began giving us trouble only six months later, I knew it was time to consider another way. Our self-feeding 25 foot auger did not have enough power or length. We're very happy with the Ryobi Li-Ion tools we now have, and so when I found out Ryobi offered a 50 foot drain auger, I had to try it. It is VERY solidly constructed with very simple, old-school operation with a foot switch to control the basket spin and easy-to change out tip system. The reel basket is also very easy to unspool and re-spool. One use, hitting three or four obstacles and we're good to go! It's an easy matter to run the line back into the reel (wear gloves!) and drain it with the easy to spot plug. We ran it for about 25 minutes and still had plenty of charge if we needed to run it again. I'm very pleased with the design and construction. This is going to save us a lot of money over the next few years.
Date published: 2019-10-12
Rated

5

out of

5
by
SOMAN
from
Solved clog problem
Ryobi - 18V ONE+™ HYBRID 50 FT. DRAIN AUGER KIT My Review for 18V ONE+™ HYBRID 50 FT. DRAIN AUGER KIT Running slow on waste water including laundry. Bought 25 feet hybrid from Ryobi, did not reach the clog. I bought this 50 feet n it open up the clog n slow water running is solved. It worth to buy this unit.
Date published: 2020-07-31
Rated

5

out of

5
by
Handy Thomas
from
Wonderful auger
I have both the hand augers and they are great, but to have the extra 25 foot reach that I have with this auger is really great. The replaceable cable drum is one of the best features
Date published: 2020-07-25
Rated

5

out of

5
by
David63
from
Worked very well
Bought it to clear my mains sewer line and the power was sufficient to do the job, I started slowly and increased the speed gradually and it worked fine. Would recommend
Date published: 2021-01-29
Rated

5

out of

5
by
Mr Fix it
from
Very well made
Drain auger works very well. It's well built and has a lot of great features. I owned the 25 ft one and was very happy when Ryobi offered a 50 foot drain auger.
Date published: 2019-10-03