+1
18V ONE+™ HEAT GUN
Model: #P3150
Reaches operational temperature in less than 10 seconds for increased productivity
Max temperature of 875° for a variety of spot jobs
Up to 20 minutes of runtime using P193 18V ONE+™ 6Ah LITHIUM+™HP battery (not included)
+1
Features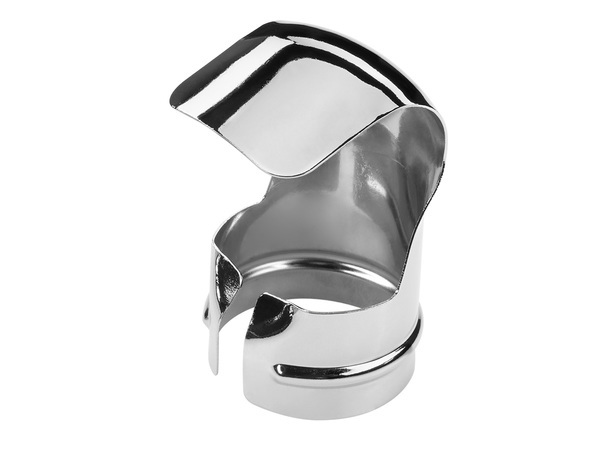 Deflector nozzle increases productivity for applications such as shrink tubing and pipe thawing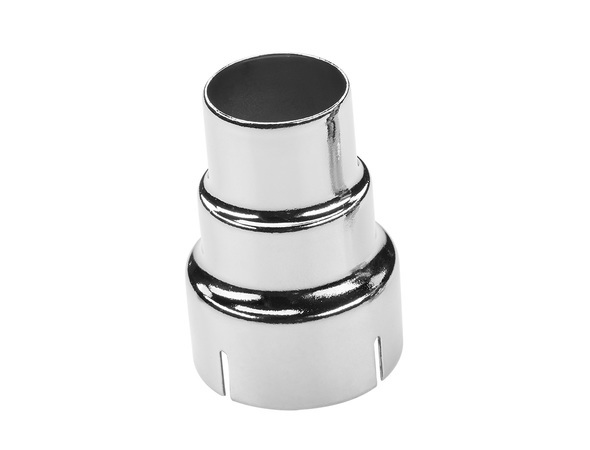 Concentrator nozzle intensifies heat for specific areas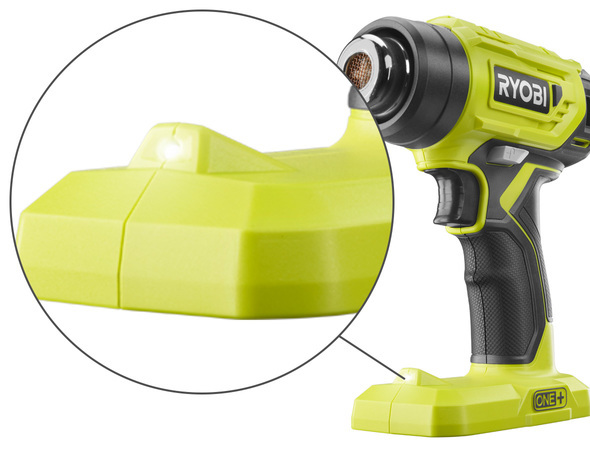 LED work light illuminates workspace for increased visibility
Specifications
Dimensions
Tool Weight

1.4 lbs
Details
Voltage

18V

Max. Temp

875℉

Airflow

6 CFM
Includes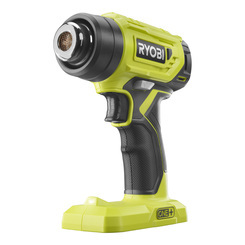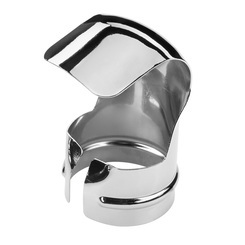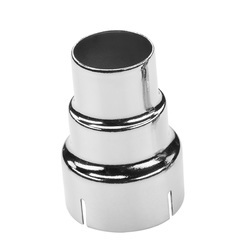 [#<ProductFeature id: 1618, title: nil, content: "P3150 Heat Gun", photo: "15e1f6f9-6010-4c3e-8592-e405f8be82fe.jpg", created_at: "2019-04-19 00:17:56", updated_at: "2019-04-19 01:12:20", product_id: 1101, sort: 0, enhanced_type: "included_item", enhanced_group: nil, enhanced_icon: nil>, #<ProductFeature id: 1619, title: nil, content: "1 Deflector Nozzle", photo: "3e522e3f-b597-41c7-be15-055bb808d289.jpg", created_at: "2019-04-19 00:17:56", updated_at: "2019-04-19 01:12:21", product_id: 1101, sort: 1, enhanced_type: "included_item", enhanced_group: nil, enhanced_icon: nil>, #<ProductFeature id: 1620, title: nil, content: "1 Concentrate Nozzle", photo: "c5753ad6-e47f-4711-8eeb-22916e0eab44.jpg", created_at: "2019-04-19 00:17:56", updated_at: "2019-04-19 01:12:25", product_id: 1101, sort: 2, enhanced_type: "included_item", enhanced_group: nil, enhanced_icon: nil>]
Reviews
18V ONE+™ HEAT GUN
18V ONE+™ HEAT GUN
is rated out of
5
by
97
.
Rated

5

out of

5
by
TK in Flint
from
Great for what its for
I already own a Ryobi corded heat gun, which works great, but sometimes that cord just gets in the way and 120V outlets are never close enough, requiring extension cords. I bought this one for doing shrink wrap tubing on wiring which can be tight quartered and a cord gets in the way. Also when doing shrink wrap on wiring you typically do 4 or 5 at each location and move on, so again, no dragging a cord everywhere. Keep in mind it is battery operated, so if doing large jobs, you will need extra batteries. If you haven't noticed, I love the "no cord" convenience, but sometimes they are a necessary evil.
Date published: 2021-01-14
Rated

4

out of

5
by
Cheychey
from
Tool I needed
The heat gun is something my previous employment required and my ex-coworkers and I said a company should make. Me being a ryobi head, I figured it would come into existence soon. My ex-cowokrers used Milwaukee, snap on, makita, and rigid tools but found there way over to my ryobi tools lol. Needless to say the heat gun is great and reaches high temps! I only wish it had a temp dial so you can have a range for certain applications. I do wish it utilized the extra tabs for the hp batteries so it can run more efficiently (if that is possible). But I enjoy it and am happy with my purchase.
Date published: 2020-01-27
Rated

2

out of

5
by
TomD215
from
Disappointing, not hot enough, not fast enough
I had such high hopes for this tool. A cordless heat gun would have made a lot of my work much easier. However, the Ryobi 18V ONE+ Heat Gun was not suitable for my purposes. It did work, but did not get nearly hot enough and took a long time to reach the heat I wanted. I also did not like the lock-out button that has to be pushed before pulling the trigger. Much rather just pull the trigger and leave it at that.It may work fine for a different use case, but for my purposes, not so good.
Date published: 2020-01-28
Rated

5

out of

5
by
Midwest guy
from
Quick and hot
I was surprised how quickly it heats up. The handle and around the nozzle remains cool which is great. I love the ryobi 18v family, I have several units so it makes it efficient having several batteries I can interchange
Date published: 2019-10-25
Rated

4

out of

5
by
Cyberlunge
from
Very Convenient
Solid tool for the price. I use it primarily on self soldering shrink connectors when doing wiring projects. It is much nicer than lugging around a corded item. My biggest want on it is a locking trigger. Bear in mind this is a high draw application to make heat and know that it will go through a three AH battery quickly. Also dont plan on running your batteries down to nothing, it slows down dramatically at half power. If you are planning on general heating it works great and will not burn the coating on wires and doesn't flame the items behind your object either. Effective range is about an inch and in the wind even less. The included nozzles are a great idea but it lacks the power to make them truly useful. DO NOT plan on using this to strip paint you will be there forever and still not have it done. Overall for what it is it works great and is a nice addition.
Date published: 2020-06-19
Rated

5

out of

5
by
SiDogman
from
Great tool to have handy!
Great for getting things done! Has a special tip for heat shrinks. Heats up quick. A must have for the toolbox.
Date published: 2019-10-10
Rated

5

out of

5
by
Binx
from
Heat gun heats up fast.
Bought this to add to my collection. Is working great. Have used it for heat shrink on soldered wire splices, drying out washing machine tub for epoxy repair and thawing a water hose fitting. Doesn't drain the battery fas as I thought it would either.
Date published: 2019-12-06
Rated

5

out of

5
by
madmike
from
nice tool
tool works really well .gets in to places my corded one wont
Date published: 2019-12-16