+5
18V ONE+™ Compact Lithium-ion Battery
Model: #P102
+5
The RYOBI® 18V ONE+™ System introduces lithium-ion performance at Ni-Cd prices. New and improved Lithium batteries are the very best value in lithium-ion performance. This new battery provides up to 20% more runtime, holds a charge 4X longer and is 45% lighter weight than 18V ONE+ Ni-Cd batteries at exactly the same price. Best of all, like all 18V ONE+ batteries, these new lithium-ion batteries work in every RYOBI 18V ONE+ tool ever made.
Features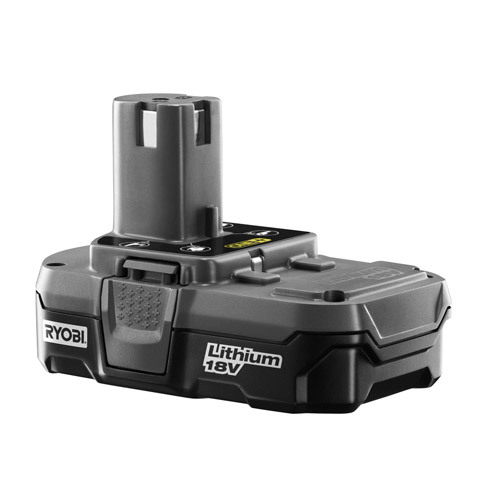 Compact Lithium-ion Battery
Compared to 18V ONE+ Ni-Cd (P100):
Up to 20% more runtime
45% lighter weight reduces user fatigue
Compact size allows use in tight areas
Fade-free power for maximum performance
Compact size ideal for use in tight spaces and overhead areas
Compatible with all Ryobi 18V ONE+ tools
Charge only with 18V ONE+ dual-chemistry chargers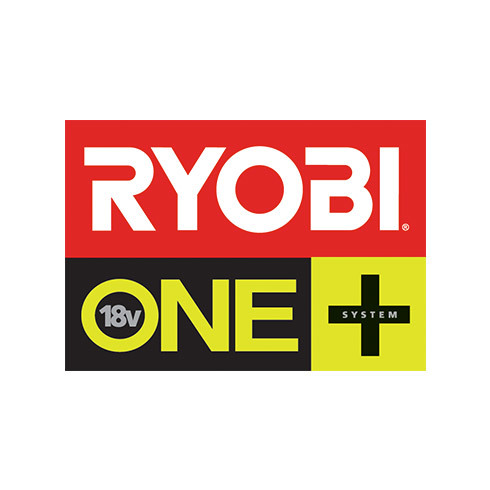 All RYOBI 18V ONE+ tools work with all RYOBI 18V ONE+ batteries.
Includes
P102 18V Compact Lithium-ion Battery
Reviews
18V ONE+™ Compact Lithium-ion Battery
18V ONE+™ Compact Lithium-ion Battery
is rated out of
5
by
266
.
Rated

5

out of

5
by
Mike from Quebec
from
Easy to use, haven't run out of charge yet
The battery came as a 2pack bundle with the 18v drill/driver and case. You keep one on the charger while you work, and if it runs out you just swap... nothing complicated here -- it's a solid battery that adds a good weight to the tools. I haven't tried the 2-4ah versions, nor do I think I will need to -- 1.5ah batteries are solid, light, and I'd recommend them. My only gripe is that they feel expensive when you don't purchase with a tool or as part of a bundle. It's clear that the price of the bundles are focused on the batteries, and it's often cheaper to just pony up for another drill/driver combo than buying separate batteries.
Date published: 2019-07-17
Rated

4

out of

5
by
Poconopuppy
from
Good, but don't leave on charger or it fails
I have several of these and i'm surprised how long they last with the impact drill - meaning they last a long time. Not so much with the small skill saw, but then again I was trying to cut thicker wood than just trim, for which it does a great job. The biggest issue is that the batteries died and I had to return them. Ryobi and Home Depot were good about replacing them, but that was a pain. Once it happened again I saw on-line (not Ryobi sponsored) that that will happen if you leave them on the charger, which I did. If Ryobi/Home Depot doesn't help you out, then there are YouTube videos on how to rectify. But don't leave them on the charger.
Date published: 2019-12-13
Rated

3

out of

5
by
Onyz
from
Somehow Disappointed
Bought from Home Depot, used for one one season (2019) but refused to charge this season. Worked fine last season. When I tried to charge it this month it failed to charge. Both charger and battery looked okay but when plugged the red neon light continue to show red no matter how long it remained charged. I loved the product last season but I'm very disappointed that its not charging at all. I have the two other products that require the use of battery but I can't use them, so I have to buy a new battery.
Date published: 2020-04-23
Rated

1

out of

5
by
very unhappy
from
wont charge
I purchased Ryobi 18v one+ drill, impact driver, weed eater and saw believing how nice it would be to only have one charger on my bench instead of many different brands. However, 2 out of 3 batteries are now dead and wont charge. The first was killed while using it in the weed eater, the second died while in the charger. Very unhappy with the batteries. The tools are still good but replacment batteries are not cheap. I see lots of ways to fix this problem on youtube, but wish Ryobi would step up and correct the problem.
Date published: 2019-09-07
Rated

5

out of

5
by
MDub
from
Quality product
Finally bought a cordless Ryobi grass trimmer, it's my first product from the Ryobi line of products. I've heard for years from family that they have loved the products, and this is after they tried other brands that consistently failed them. Needless to say, I don't know why I waited so long, and why I wasted time with other brands of lesser quality, the trimmer just works, the battery charges fast and doesn't fade, it gives full power til done. I'm hooked now and will be picking up more power tools in the ecosystem.
Date published: 2019-05-05
Rated

5

out of

5
by
Sally12
from
Light weight, easy to handle.
Your products are easy to handle,I have alot of joint pain and couldn't do hardly any outside work in my yard.Now I don't have to pay someone or wait on any family member to do it. It may take me awhile but I can do it.The shoulder strap is great on my pole chain saw,helps me alot. My weed eater is light weight to.You have great products,have recommended your products to alot of friends.The Lithium battery is small and holds the charge a long time,plus they charge up fast.Great products.
Date published: 2019-08-09
Rated

1

out of

5
by
The Ham
from
sad sad battery
Of all the tools I own between Dewalt and Ryobi, the inflater is used the least and somehow the battery fails within 3 years. Step back to 3 months after I got the set, the charger crapped out which was replaced under warranty. The battery was out of warranty so I took it apart after watching some youtube videos. Thankfully, one person had the perfect solution to a "dead" battery and it worked flawless. Although I was able to fix the battery, it doesn't say much for the longevity of the battery. If you don't feel comfortable taking a battery apart, or even have the tamper proof torx to get it apart, you would just toss this out. I don't play on buying anymore Ryobi tools after the issues I have had with this battery and charger.
Date published: 2020-06-10
Rated

5

out of

5
by
vickiro
from
lightweight
I have used these for my small power tools because they are smaller, easy to handle and not as heavy as the bigger batteries. Powerful enough and it lasts. I have many of them so I just switch them out. I bought the pole saw and chain saw for Live Oak mature trees and used these batteries. Got the job done! No problems. I had some logs that I saved because hey will make great firewood. Yes it cut logs with no problems! You will need more than one battery for bigger jobs like that but its really not a problem.
Date published: 2020-09-04