+7
18V ONE+™ brushless 4 1/2 IN. cut-off tool/grinder
Model: #P423
Brushless motor provides more runtime, more power, and longer motor life
Versatile design is perfect for cutting or grinding applications
60% more speed compared to the P421 RYOBI angle grinder
+7
OUTLAST, OUTPERFORM & OUTDISTANCE THE COMPETITION
Features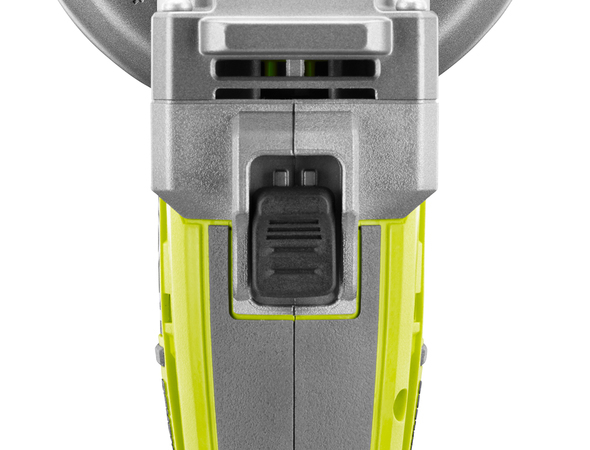 Lock-on switch to maximize user control and convenience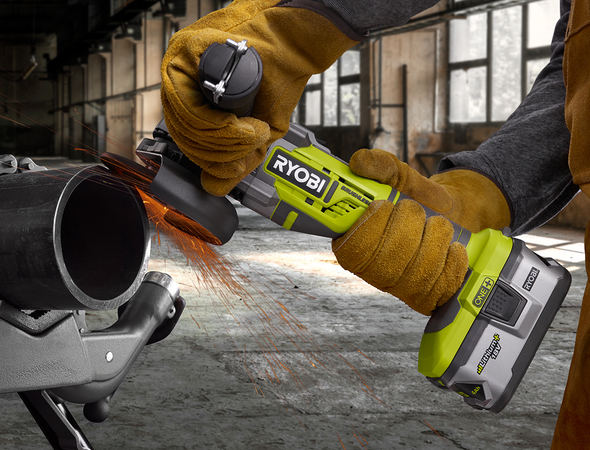 Compact design for user control and maneuverability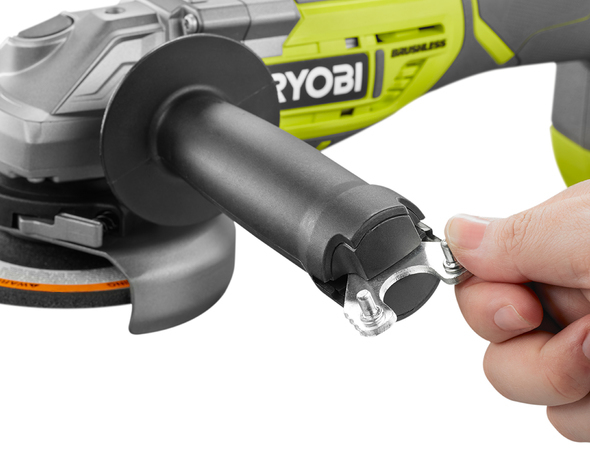 Tool-free guards with onboard storage for spanner wrench
Three-Position side handle for optimum hand placement
Specifications
Dimensions
Tool Weight

4.35 lbs

Wheel Size

4-1/2 in
Details
Battery

18V

Speed

10,400 RPM

Arbor Size

5/8 in x 11 UNC
Warranty
Certifications and Listings

1-UL Listed
Includes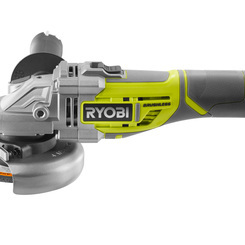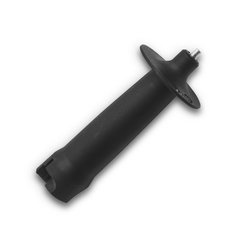 Side Handle with Spanner Wrench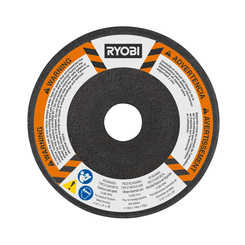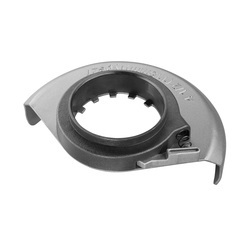 [#<ProductFeature id: 1327, title: nil, content: "Angle Grinder", photo: "471d6f3d-a824-45eb-9e2e-a50a41e5df59.jpg", created_at: "2018-02-03 01:59:52", updated_at: "2018-02-03 01:59:52", product_id: 936, sort: 0, enhanced_type: "included_item", enhanced_group: nil, enhanced_icon: nil>, #<ProductFeature id: 1328, title: nil, content: "Side Handle with Spanner Wrench", photo: "dfcccbf5-4f21-49b2-b8e2-5f7234a93d02.jpg", created_at: "2018-02-03 01:59:53", updated_at: "2018-02-03 01:59:53", product_id: 936, sort: 1, enhanced_type: "included_item", enhanced_group: nil, enhanced_icon: nil>, #<ProductFeature id: 1329, title: nil, content: "Type 1 Cut-Off Wheel", photo: "1176d8e7-ee9d-4f08-b932-04d41f899440.jpg", created_at: "2018-02-03 01:59:54", updated_at: "2018-02-03 01:59:54", product_id: 936, sort: 2, enhanced_type: "included_item", enhanced_group: nil, enhanced_icon: nil>, #<ProductFeature id: 1330, title: nil, content: "Type 27 Grinding Wheel", photo: "63cdf0ff-207f-4729-9547-73fea65810c3.jpg", created_at: "2018-02-03 01:59:56", updated_at: "2018-02-03 01:59:56", product_id: 936, sort: 3, enhanced_type: "included_item", enhanced_group: nil, enhanced_icon: nil>, #<ProductFeature id: 1331, title: nil, content: "Type 1 Cutting Guard", photo: "7bf026ad-d145-4c61-b3ef-14cf6830e262.jpg", created_at: "2018-02-03 01:59:58", updated_at: "2018-02-03 01:59:58", product_id: 936, sort: 4, enhanced_type: "included_item", enhanced_group: nil, enhanced_icon: nil>, #<ProductFeature id: 1332, title: nil, content: "Type 27 Grinding Guard", photo: "dcdab82e-c8a5-4596-9f05-6a63f0d4277d.jpg", created_at: "2018-02-03 01:59:59", updated_at: "2018-02-03 01:59:59", product_id: 936, sort: 5, enhanced_type: "included_item", enhanced_group: nil, enhanced_icon: nil>]
Reviews
18V ONE+™ brushless 4 1/2 IN. cut-off tool/grinder
18V ONE+™ brushless 4 1/2 IN. cut-off tool/grinder
is rated out of
5
by
212
.
Rated

5

out of

5
by
BDavid73
from
Powerful, doesn't bog down.
I have had great luck with this and have put over 1000s of hours building with my Ryobi tools, without fail. This grinder has done a lot of hard work, I've gone through dozens of cutoff wheels and grinding wheels and it still goes strong. I own a Haunted Attraction and we build sets that cover over 13,000 square feet. This along with a dozen other Ryobi tools have not let us down with our builds. They have been dropped, stepped on, ran battery after battery through them and still keep going.
Date published: 2018-05-29
Rated

4

out of

5
by
DIYORDIE
from
About what you'd expect
This was purchased as a replacement for a 12+ year old Ryobi model that finally burned up but didn't owe me anything. It's about what I'd expect. Has enough power for a 4.5" and eats through batteries fairly quickly as expected. If Ryobi would be open to some constructive criticism; I would have liked to see the rotating base continue into newer models. That was a convenient element for working in confined spaces. Also, the wrench storage inside the handle doesn't feel very secure. I'm constantly concerned it's going to fall out and become lost. Maybe magnetic retention can be added in future models.
Date published: 2020-11-22
Rated

5

out of

5
by
Ray S
from
Great tool
I bought this a few months ago for cordless convenience. Power and durability in a cordless tool... perfect.
Date published: 2018-05-18
Rated

5

out of

5
by
Chiro
from
Awesome
I got this tool last week for a specific job not knowing the availability of exterior plugs for my corded grinder. This was so awesome to not be encumbered with a long cord, The grinder did all that I wanted and I only neede one battery and that was not 100% charged!
Date published: 2018-06-04
Rated

4

out of

5
by
Scidifeity
from
Good tool, just don't over work it
This is my second 18V ONE+ 4 1/2" cut off tool/grinder. My first decided to just stop turning on one day after I had to cut a 6" I-Beam that was about ~1/4" thick. I think that much use was probably a bit much for it given the time it took so will stick to my plugin version for things of that magnitude in the future. The tool worked flawlessly during the cutting so it's performance was great. The next day when I went back to do some cleanup on the edges it just wouldn't turn on. Had no issues with it for almost a year prior which is why I had no problem going with another one when replacing it.
Date published: 2019-12-20
Rated

5

out of

5
by
Dadbill78
from
Fathers Day Gift!
I had been wanting this for a while. My kids got it for me for Father's Day!!! I knew I wanted the brushless grinder, and I was impressed at the quality of the tool. Seems well made, and I have the larger batteries which seem to help with the balance of the grinder. I have not used it just yet, but if it's like the rest of my Ryobi tools, it will be up for the tasks at hand. I have only had 1 tool develop a problem so far, my inflator sounds like it may have a bearing or brush problem develop just a couple of weeks ago. Still under warranty, waiting to hear back from Ryobi on that issue...
Date published: 2019-07-08
Rated

5

out of

5
by
The Sarg
from
Fantastic Tool
I recently brought the Ryobi 18 v cut off / grinder. I have always used a plug in 120v cut off grinder before my purchase. This tool is immediate and powerful. I've cut rock, stone, rebar, pvc, etc.. No need to get the extension cord like the plug ins. I recently went to Home Depot and purchased several 20 ft lengths of 1/2" rebar. I took them to my SUV and cut them to 6 ft lengths in minutes, and loaded them easily into my SUV. This tool goes ANYWHERE, easy to use, and powerful. Many uses!!!! Love it.
Date published: 2019-05-19
Rated

5

out of

5
by
LappeGuy
from
powerful
I've used this for all sorts of work here on the farm. It is just as powerful as my corded grinder, but I use it more because its cordless, easier.
Date published: 2018-10-01