18V ONE+™ Battery Pack
Model: #P100
Full capacity cells provide extended run-time. Compatible with all RYOBI® 18V tools and chargers.
Features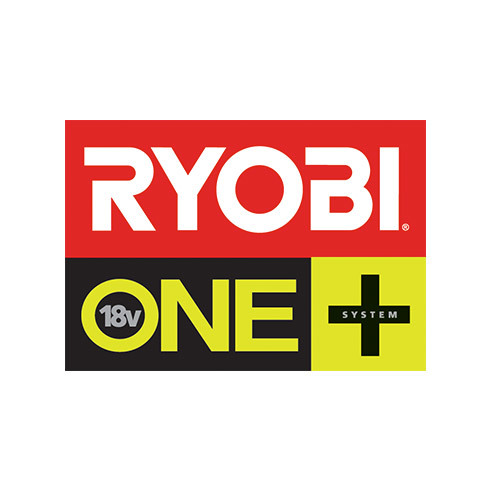 All RYOBI 18V ONE+ tools work with all RYOBI 18V ONE+™batteries.
Specifications
Build your own 18V tool system
Compatible with all RYOBI® 18V tools and chargers
Includes
P100 18V Battery
Operator's Manual
Reviews
18V ONE+™ Battery Pack
18V ONE+™ Battery Pack
is rated out of
5
by
7
.
Rated

4

out of

5
by
SwervingLemon
from
Surprisingly robust - if you know their secret.
Had several of these packs lying around and they refused to take a charge. Checking their voltage showed 0 volts. I applied 18v with a lab power supply, current limited, and they immediately woke up and started taking a charge. Plopped them both into the ryobi charger and they have made full recoveries. Ni-Cads area special kind of magic. Much more resilient when it comes to neglect. I wouldn't have tried this with a lithium pack because of the risk involved.
Date published: 2020-07-27
Rated

3

out of

5
by
Ruidoso Rozy
from
oops
One came with a combo pack I purchased, and it died completely -- won't recharge -- after about a year's use. The other I purchase separately -- recharged must faster, but now (about a year later) doesn't supply enough power to enable my little chain saw to cut even soft, small trunks. (At least, others have told me that's why my chainsaw is no longer worthwhile.)
Date published: 2019-02-27
Rated

1

out of

5
by
Pete61
from
Poor Battery
Worked for 6 months , now won't charge. Ryobi won't honor warranty t
Date published: 2020-07-03
Rated

3

out of

5
by
Big Daddy
from
Quality of batteries
I bought a group of power tools and batteries and I find all of the batteries stopped taking a charge at once. So now I have a large group of tools I cannot use. I see the new batteries now are different and would not fit my tools as I have the 18V ONE+. So I guess because of the change I have to get a whole new set of tools with the newer designed batteries. I see how maybe this is a plan with companies to cause us to buy more tools. I had the same thing with out building lights after installing 7 of them on my buildings I find they no longer make the bulbs so I need new lights after 2 years. Anyway. wanted you to know. The tools were great while they lasted. But would like to see continued support so that we do not have to throw perfectly good tools away just because of a battery problem. Why not try to get with the smaller battery folks who have developed 5 and 10 year batteries?! I guess that would cost us a lot more as now it is really cheaper to buy a new smaller drill with a battery than to buy a battery only. But then we could go back to the electric tools?! Thanks for the opportunity to share. Happy Holidays!
Date published: 2019-11-29
Rated

2

out of

5
by
Reggie Dog
from
Batteries
I have all kinds off Tools Question? Why are the batteries so expensive?? My tools are good so far .Don't need any more drills .: would like to buy batteries only : I understand marketing: better to sell more kits
Date published: 2020-09-24
Rated

4

out of

5
by
Ryobi1
from
A good basic battery
This battery is basic and doesn't have a on board fuel lights.
Date published: 2020-06-02
Rated

4

out of

5
by
Dave4d88
from
Does the job.
Battery pack meets my expectations with both power and longevity.
Date published: 2019-05-01