Media : General
Tool Test: The Solar Jobsite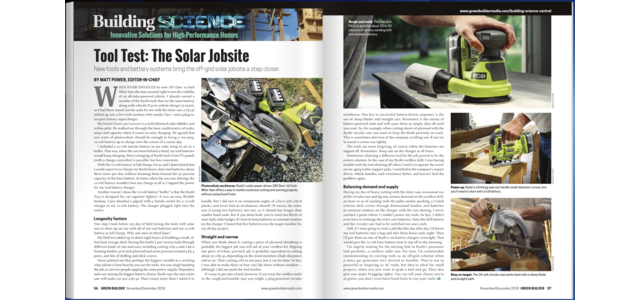 New tools and battery systems bring the off-grid solar jobsite a step closer.
When Ryobi unveiled its new 18V ONE+ 10-inch Miter Saw, the time seemed right to test the viability of an all-solar powered jobsite. I already owned a number of the Ryobi tools that use the same battery, along with a Ryobi P1311 in-vehicle charger (a must), so I had them round out the suite for me with the miter saw, a P5231 orbital jig saw, a five-inch random orbit sander P411 - and a plug-in, six-port battery supercharger.
My friend Oscan van Loveren is a well-informed solar dabbler and airline pilot. He walked me though the . basic mathematics of watts, amps and capacity when it comes to solar charging. He agreed that 200 watts of photovoltaic should be enough to bring a 100-amp, 12-volt battery up to charge over the course of a sunny day.
I included a 12-colt marine battery in my solar setup to act as a buffer. That way, when the sun went behind a cloud, my tool batteries would keep charging. Direct charging of Ryobi tools from PV panels (with a charge controller) is possible, but less consistent.
With the 12-volt battery at full charge, Oscar and I determined that I could expect to re-charge my Ryobi heavy duty tools batteries about three times per day, without draining them beyond the 50 percent capacity of the base battery. At times when the sun was shining, the 12-colt battery wouldn't lose any charge at all as I tapped the power for my tool battery charger.
Another reason I chose the 12-colt battery "buffer" is that the Ryobi P131 is designed for car cigarette lighters. It was an easy, flexible hookup. I just attached a pigtail with a female socket for a q12-volt charge to my 12-volt battery. The charger plugged right into the socket.
---
RYOBI 18V Caulk & Adhesive Gun: Review by A Concord Carpenter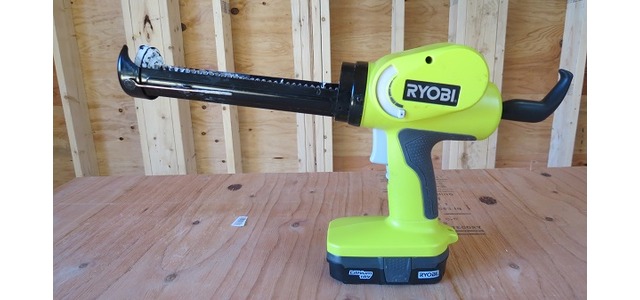 RYOBI's 18v line is offering over 50 great one+ tools to choose from. In this review I was able to test out their 18v Power Caulk & Adhesive Gun. I have always wondered about them... Read more.
---
RYOBI PhoneWorks Inspection Scope Makes Gizmodo's Spy Gadget List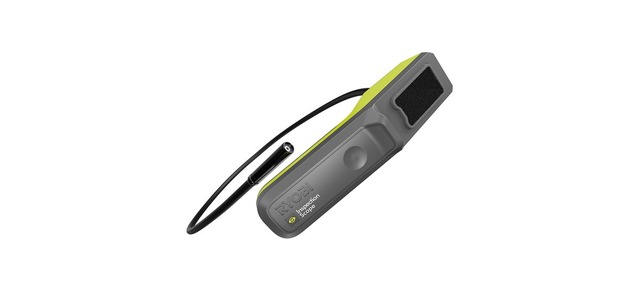 You don't need to be Bond to get your own spy gadgets. You've already got the ultimate spy tool in your pocket: a smartphone. And who would suspect you're spying when you're probably just texting a friend? Here are the apps and peripherals you need to take your phone on a covert mission without Q in your corner. Read more...
---
2014 Editors' Choice Fall 2014 Top Picks
Tools of the Trade selects RYOBI's Cordless Brad Nailer (P320) & Narrow Crown Stapler (P360) as its Fall 2014 top picks for innovative new tools.
---
RYOBI & DIY Bloggers Collaborate on Holiday Projects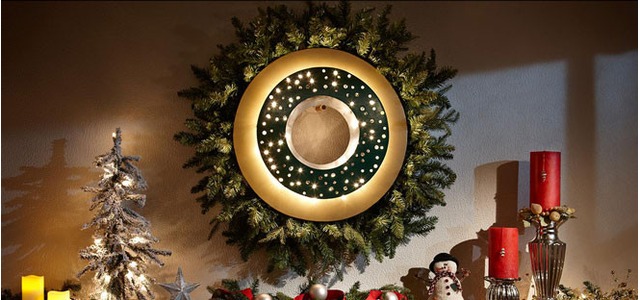 RYOBI Nation and talented DIYers are ready to inspire holiday projects across the nation. From wreaths and shelves to faux fireplace mantels and toy chests, there's no shortage of ideas to get power tools humming this winter... Read More
---
Categories
Product Line