+7
40V VAC ATTACK™ Leaf Mulcher WITH 4AH BATTERY & CHARGER
Model: #RY40450
Optimized to produce superior suction power and mulching capabilities
Shreds up to 16 bags of leaves down to 1
Adjustable wheels allow for easy maneuver over a variety of terrains
+7
Clean up the yard quicker and easier
Features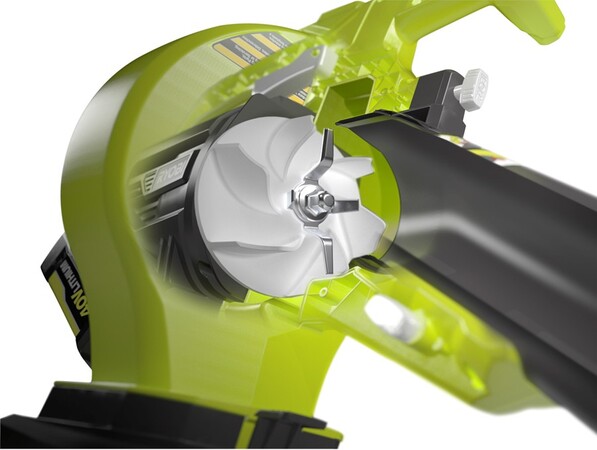 Durable Metal Impellers
For powerful 16 to 1 mulching ratio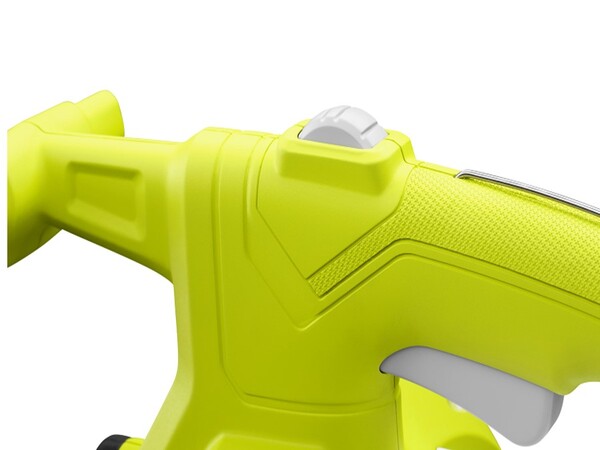 Variable Speed Dial
Ultimate power control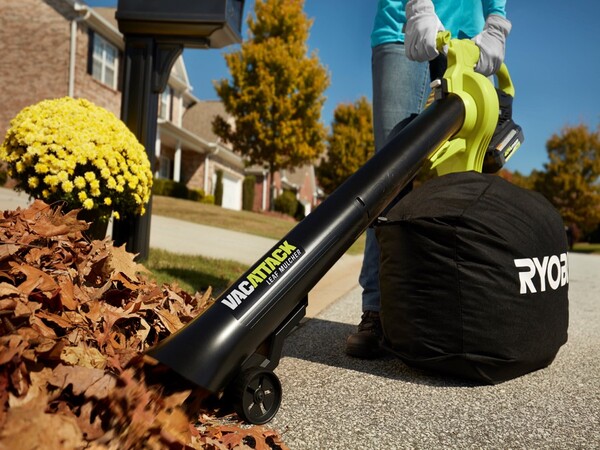 2-in-1 Vacuum Mulching Functionality
For optimal performance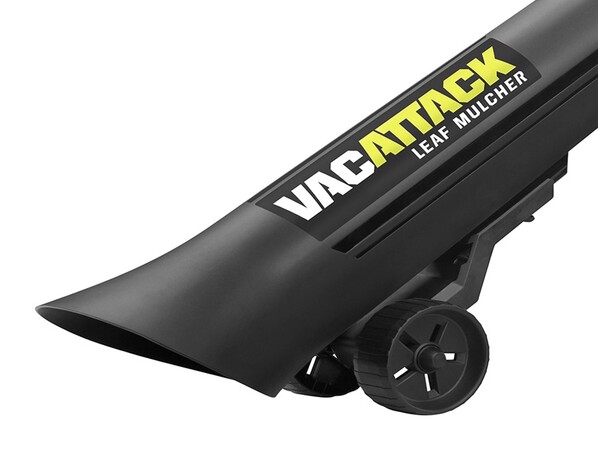 Adjustable wheels
For a variety of uses and terrain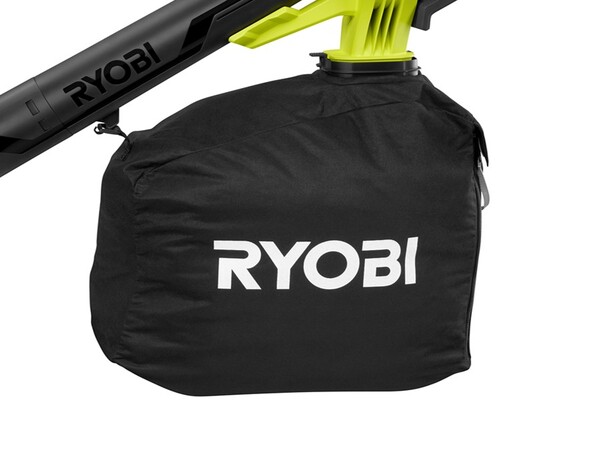 Heavy Duty Bag & Zipper
For durability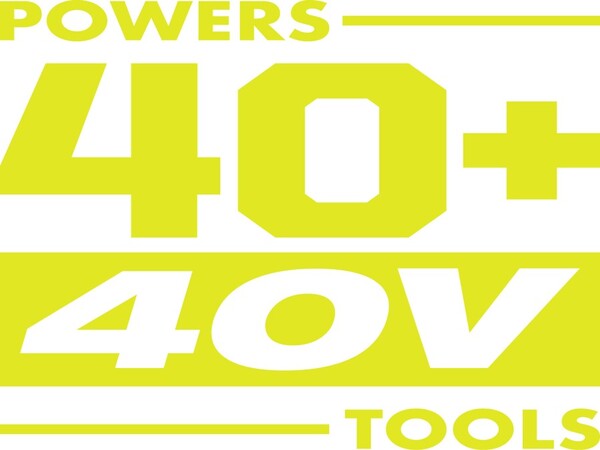 System Compatibility
Compatible with all Ryobi 40V tools and chargers
Specifications
Dimensions
Battery

40V 4.0 Ah Battery

Throttle

Variable Speed

Impeller Material

Metal

Mulch Ratio

16:1

Warranty

5 year tool warranty and 3 year battery warranty

Weight

12.7 lbs.

Watt Hours

144
Includes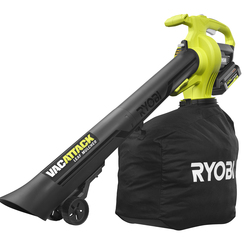 40V VAC ATTACK™ Leaf Mulcher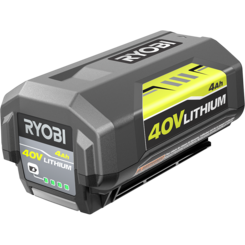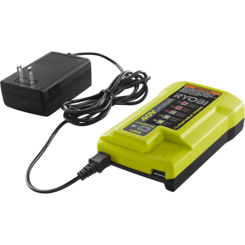 [#<ProductFeature id: 2521, title: nil, content: "40V VAC ATTACK™ Leaf Mulcher", photo: "4e531bae-c1f4-4e86-9c58-dab9d5954239.jpg", created_at: "2020-09-03 02:29:22", updated_at: "2020-09-03 02:29:22", product_id: 1070, sort: 0, enhanced_type: "included_item", enhanced_group: nil, enhanced_icon: nil>, #<ProductFeature id: 2522, title: nil, content: "40V 4.0 Ah Battery", photo: "724d8df1-bdfe-4371-a452-b90cf8534a66.png", created_at: "2020-09-03 02:29:26", updated_at: "2020-09-15 18:17:19", product_id: 1070, sort: 1, enhanced_type: "included_item", enhanced_group: nil, enhanced_icon: nil>, #<ProductFeature id: 2523, title: nil, content: "40V Charger", photo: "a25ca3f9-eda6-4232-aa24-ba676ccefe54.png", created_at: "2020-09-03 02:29:31", updated_at: "2020-09-03 02:29:31", product_id: 1070, sort: 2, enhanced_type: "included_item", enhanced_group: nil, enhanced_icon: nil>]
Reviews
40V VAC ATTACK™ Leaf Mulcher WITH 4AH BATTERY & CHARGER
40V VAC ATTACK™ Leaf Mulcher WITH 4AH BATTERY & CHARGER
is rated out of
5
by
238
.
Rated

5

out of

5
by
swbynw
from
Clean up is a snap!
I bought this a week ago and have used it twice. Assembly was quick, easy and intuitive. I use a back pack blower to blow all the leaves into a few piles and used this vacuum to pick them up an then put in large leaf bag. We are in Arizona, so wet leaves aren' a concern. But this picked up all sthe leaves and left the landscape gravel. Exactly what I needed. It did mulch the material quite well, I wouldn't say 12 or 16:1, but maybe 8:1 volume reduction. Overall quite pleased. It does get a bit heavy when the bag is full. I see there is a place to attach a shoulder strap but it was not in the box. I don't know if this is extra or missed during packaging.
Date published: 2020-05-11
Rated

3

out of

5
by
Hecrotar
from
Bag Capacity is excellent and Battery Life 25 mins
I have owned this item based on all of the great reviews but after using it 6+ months: one of the two wheels broke off out of no-where. The suction power is not super strong. I have Magnolia Trees and the leaves are the size of a man's hand and I have to be careful how many leaves I pick-up. If I take more than three at a time they get bottleneck and I have to tap-tap the tube so it runs thru the shredder. Is ok, a little annoying. Sometimes I have a seamless experience and other days is just better to rake than use the device. If I had a do over, I might buy the product again, overall it does faster job than raking but it depends the leave sizes.
Date published: 2020-08-13
Rated

5

out of

5
by
1440Archer
from
Perfect!
I just purchased the Leaf Vacuum and received it today. I was a bit skeptical because of the previous reviews that I have read, but felt that since I have used The leaf and edger with ease for almost 4 years now, that I would give it a try. I couldn't be more happy. The assembly only took about 5 minutes and I did not need to read the directions. Super simple. I used one of my older 40V batteries, because I had put the new battery on the charger. The leaf vacuum picked up everything from piles of leaves to leaves in the grass that have not been raked. The bag was super simple to remove and to replace. The bag dumped very easily. Zipper worked great! I only used the high power mode. My husband passed away in 2014, the 40V leaf and edger were some of my first tools to purchase after he passed to make doing yard work simpler for me on 2 acres. Great job.
Date published: 2019-04-17
Rated

3

out of

5
by
Paul74
from
Works fine but quality issues
I purchased the leaf mulcher recently because I had also purchased several other battery run Ryobi tools recently that I am very impressed with. Unfortunately, while the leaf mulcher works ok, both factory assembly quality as well as design are less than ideal. Regarding assembly quality, the speed control knob was jammed when I received the unit. I had to dissemble the unit to un-jam the control. Regarding design quality, the plastic wheels broke the second time I used the device. In addition, I sent a message to Ryobi support about the broken wheels right after they broke - about 3 weeks ago and still haven't heard anything back. If I don't hear something soon, I will be returning the unit back to Home Depot.
Date published: 2019-12-18
Rated

3

out of

5
by
Eattoast
from
Known defective wheels
Bought this product over a year ago to use in the fall, does an adequate job, however be prepared to carry it most of the time as the wheels up front snap off, I called in October of 2019 about the wheels which were on back order, and received in January of 2020. Use again this fall for the leaves and by the time I was done ,one of the new wheels snapped off.yesterday 11-12-2020 I was told I could buy the replacement, as I had received my Courtesy wheels back in October. One pair per customer, even though they know the problem is poor product.
Date published: 2020-11-14
Rated

1

out of

5
by
Jrgoodtyme
from
Terrible product, poor design
This clogged constantly while using it on my piles in my yard. This is more for walking around the yard picking up leaves one by one than those in a pile, yet, the large bag under the handle makes it difficult to move around. The weight of the tool and the bag makes using it for extended periods of time, 5 minutes strenuous, the zippers on the bag do not work that well. This could benefit from having a lock button so you do not have to constantly squeeze it. I found that this has 2 power settings and not 3, you can only hear a change in the motor when you go from high to med and vice versa. There is a hole on the handle presumably for a shoulder strap yet this does not come with one. Suggestions: Have an option for a smaller sized bag, create an attachment to connect this to a garbage can or the Ryobi leaf bag, since moving it around is a hassle. The bag kept getting in my way tripping me up. Have a lock button so you do not have to squeeze it all the time. Recharge time for the Ryobi 40v batteries is too high, products should come bundled with 2 batteries instead of 1. Fix the bag, trying to unzip it was a hassle.
Date published: 2019-04-01
Rated

4

out of

5
by
Moss queen
from
Great features. Made for tall person.
I love vacuuming my moss yard! This keeps my moss happy and green. This mulcher has wheels which makes keeping the right distance much easier, and helps so much. I am only 5'4" and it is a challenge to hold it up high enough to be effective. I have to hold it up by the battery and it tires me. I also rigged a shoulder strap to help me hoist it high enough. It still wears me out. It would be wonderful to have a shorter tube, or better yet, one on 4 wheels that I could push like a lawnmower. That would indeed be a great product for many of us shorter (and older) gardeners. The collection bag is great, easy to empty.
Date published: 2020-11-16
Rated

5

out of

5
by
thebauerfamily
from
Very Easy To Use
I bought this 40volt Vac Attack Leaf Mulcher upon request from my wife, she wanted a product that was easy to use and didn't weigh a lot due to lacking upper body strength. The Ryobi Vac Attack rated very good as a kit purchase with the battery, charger and vacuum / mulcher all together. With support wheels located at the bottom of the inlet shut for ease of operation and adjustable depending on your terrain you are dealing with, we are very impressed with the performance of the three power settings that you can select from depending on the material you are working with. Great garden tool and very easy to use and battery last a long time till it needs charging.
Date published: 2020-07-19