+3
40V 550 CFM BRUSHLESS Jet Fan Blower with 4.0AH Battery & Charger
Model: #RY40470VNM
Whisper Series™ – The Industry's Quietest Blowers
Brushless Motor delivers GAS-LIKE POWER™
Turbo button and variable speed trigger provide superior power and ultimate control
+3
All the power without the noise
Features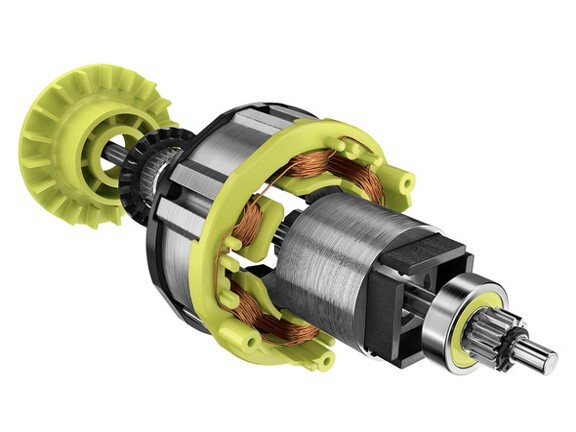 Brushless Motor
Delivers GAS-LIKE POWER™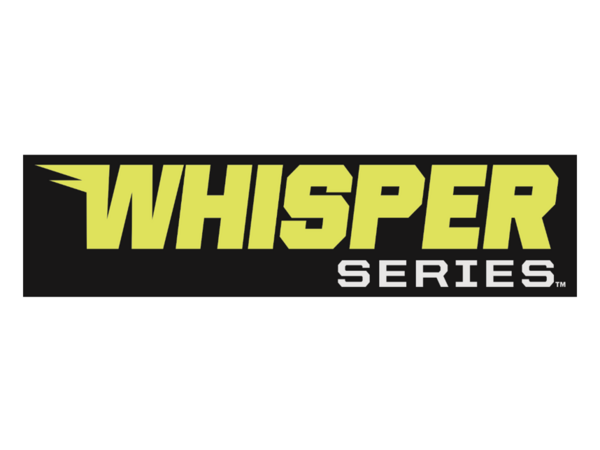 Whisper Series™
The industry's quietest blowers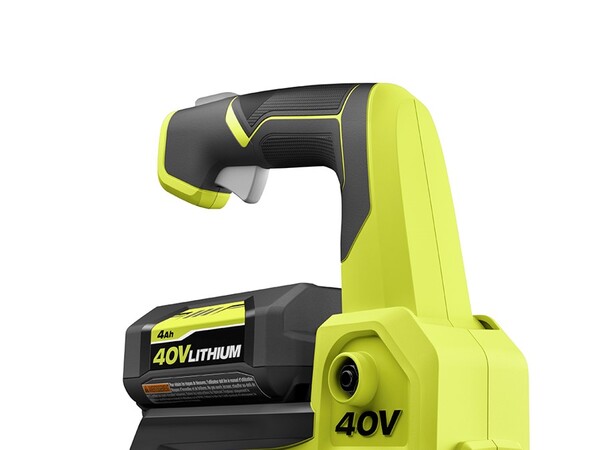 Variable Speed Trigger
For ultimate user control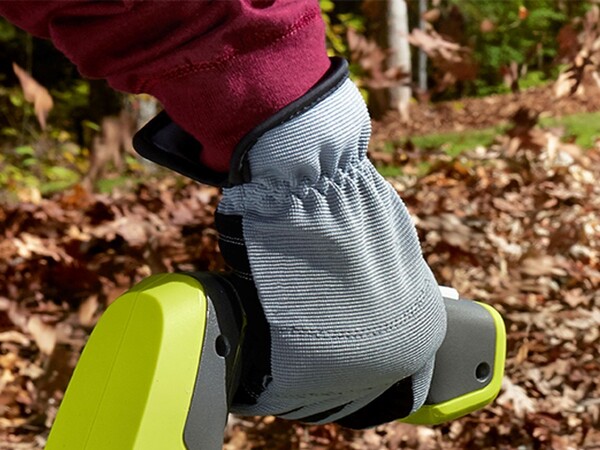 Turbo Button
Provides superior power
Jet Fan Technology
For increased airflow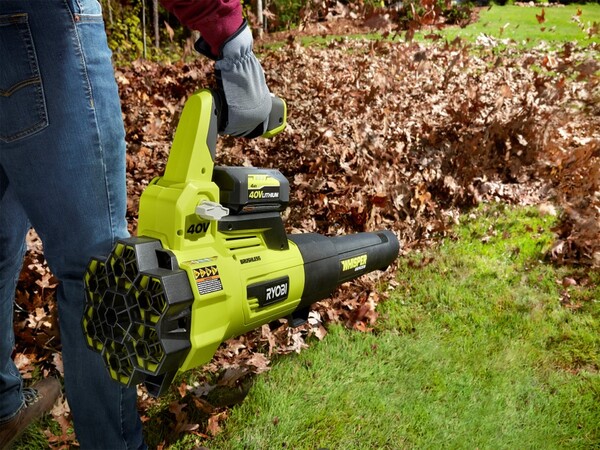 Performance
Delivers a powerful 550 CFM and 125 MPH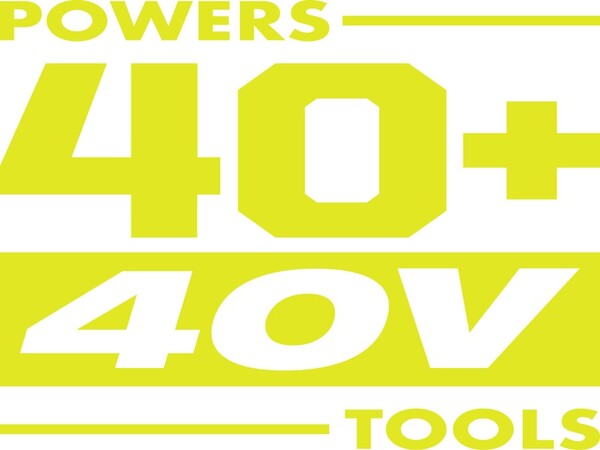 System Compatibility
Compatible with all Ryobi 40V tools and chargers
Specifications
Dimensions
Battery

40V 4.0 Ah Battery

Decibels

59

CFM

550

MPH

125

Throttle

Variable Speed

Warranty

5 year tool warranty and 3 year battery warranty

Weight

9.7 lbs.

Watt Hours

144
Includes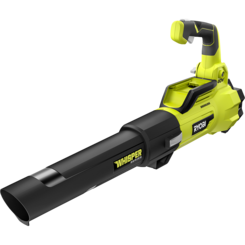 40V Brushless Whisper Series™ Blower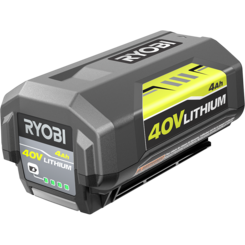 [#<ProductFeature id: 2359, title: nil, content: "40V Brushless Whisper Series™ Blower", photo: "3f114d84-7272-4035-8d9f-7debe0feecd9.png", created_at: "2020-09-01 21:23:13", updated_at: "2020-09-01 21:23:13", product_id: 1226, sort: 0, enhanced_type: "included_item", enhanced_group: nil, enhanced_icon: nil>, #<ProductFeature id: 2360, title: nil, content: "40V 4.0 Ah Battery", photo: "45df0625-7396-4f61-9932-1c2eaee9bd71.png", created_at: "2020-09-01 21:23:15", updated_at: "2020-09-15 13:06:38", product_id: 1226, sort: 1, enhanced_type: "included_item", enhanced_group: nil, enhanced_icon: nil>, #<ProductFeature id: 2361, title: nil, content: "40V Charger", photo: "0d5f85c2-015e-44ef-9087-0766c25a5fa8.png", created_at: "2020-09-01 21:23:17", updated_at: "2020-09-01 21:23:17", product_id: 1226, sort: 2, enhanced_type: "included_item", enhanced_group: nil, enhanced_icon: nil>]
Reviews
40V 550 CFM BRUSHLESS Jet Fan Blower with 4.0AH Battery & Charger
40V 550 CFM BRUSHLESS Jet Fan Blower with 4.0AH Battery & Charger
is rated out of
5
by
955
.
Rated

5

out of

5
by
planemanx15
from
Excellent for the Price
I got this blower to use on my 1/4 acre yard. It was able to blow all the leaves to one side of the yard on a single charge. That took around 20 minutes. I did not need the turbo function at all, but it was available to make the blower more powerful. This blower is QUIET! I cannot believe how quiet Ryobi made this. You can use it at full speed, and still carry on a conversation. The adjustable handle is amazing too. When moving lots of leaves, I put the handle all the way up so that the blower is pointed to the ground at a neutral wrist angle. This leads to no pain or discomfort during use. I highly recommend this blower!
Date published: 2020-11-23
Rated

5

out of

5
by
Fairfax22030
from
More power than gas backpack blower
Glad we finally bought this. Held onto our Ryobi gas-powered backpack blower too long. This blower has more power and none of the maintenance issues. Battery lasts long enough to clean up our 1/4 acre side yard.
Date published: 2020-11-23
Rated

5

out of

5
by
ProfJIm
from
Remarkable performance
Our 10 acres of hardwood trees generate autumn leaves to the one foot depth down a long driveway and the wind doesn't blow them away. I've been raking them for the past 10 years. Several hours of raking. This blower reduced that time to under 45 minutes. The turbo feature blasted through several deep and thick stretches but most of the time the variable speed trigger did the job. I had charged the new 4.0 aH battery and it was enough for the job. I have another 4.0 aH battery from my ryobi 40V lawn mower as backup, but didn't need it. Very satisfied and would recommend to a friend for sure.
Date published: 2020-11-22
Rated

5

out of

5
by
security guy
from
Out-performs Gas Blower "and" much lower noise
LOVE this thing !! No more gas/oil smoke, crazy-loud noise, and endless cranking after sitting thru a season. Can be stored inside without gas odor. I use it almost daily in Fall to keep 2nd floor large deck cleared of leaves. Amazed at how long the battery will last. I've cleared my long driveway, steps, and front porch for 3 lawn cuttings and still have 1-2 bars left on battery indicator (nice feature).. The "turbo" button puts this thing in gas-power league if you hit stubborn leaves, grass, etc...I use it extensively too, and still get 2-3 weekly lawn cuts worth of cleanup. Haven't used my gas blower in months--probably won't again.
Date published: 2020-10-30
Rated

5

out of

5
by
sq Bob
from
A good, convenient blower
I bought his blower a couple of weeks ago to replace a corded model which had died. I really like the convenience of the cordless option. This blower is powerful, even without the turbo function (which runs the motor at top speed). I was a little skeptical of the odd handle design, but when I adjusted it to my needs I found it nicely balanced the blower at a good angle and was not tiring to my arm. My only criticism is that it would be nice to have maybe one nozzle attachment with a narrow, flat opening that would help with removing matted leaves/dirt, but this blower does a decent job of getting 90% of that kind of material off the ground.
Date published: 2020-09-04
Rated

5

out of

5
by
ThunderChicken
from
Convenient
I must say, I was skeptical about the power and durability of a battery powered blower, but it has proven to be able to handle everything I'd normally do with a gas blower. The power and battery life exceeds my expectations. I find myself using it more than my gas blower now, due to how convenient and versatile it is. It's nice to be able to pick it up instantly get to work, vs fueling, priming, choking, idling and feathering a gas blower before getting started with a job that doesn't require much time and effort in doing to begin with. Overall I'm very satisfied with this tool and would recommend to anyone.
Date published: 2020-06-12
Rated

5

out of

5
by
sweetassugar865
from
LOVE MY BLOWER
I own quite a few Ryobi products. This is my first blower. Honestly I figured why spend the money when I can simply sweep or rake. Well now with a shoulder injury, raking or sweeping is impossible and to get the kids to do it, that is a whole story by itself. I absolutely LOVE it. And my oldest will just grab it and off he goes to clean up whatever needs done. It is easy to use, which is used several times a day for blowing off the walkway and patio. It has been wonderful when blowing the pine needles, grass, stick, and pine combs into piles, whether on the ground or on the roof. No more sweeping or raking for this gal!
Date published: 2020-08-13
Rated

5

out of

5
by
GatorJAB
from
Couldn't ask for a better or more convenient solut
I've been switching over my gas powered products to battery solutions. I've always been a big fan of Ryobi tools but was concerned about a blower. Would it have enough muscle to clear grass and dirt and other stuff dry AND wet. Would it be too heavy for normal use? I compared and compared. 18V or 40V? Finally settled on this unit and so glad I did. It's not too heavy and it's very well balanced. It has plenty of oomph to blow wet and dry grass and anything else in it's way. It's also so convenient. As I do some wood work as a hobby when I'm done and have sawdust all over the place it's so easy to pick this up and clean up. Also very reasonably priced.
Date published: 2020-05-24