+5
2300 PSI BRUSHLESS ELECTRIC PRESSURE WASHER
Model: #RY142300
Brushless Motor technology for superior performance
Turbo Nozzle delivers 50% faster cleaning
25 ft. high pressure non-marring hose extends reach without marking surfaces
+5
Engineered to handle the toughest jobs
Features
Brushless Motor Technology
For superior performance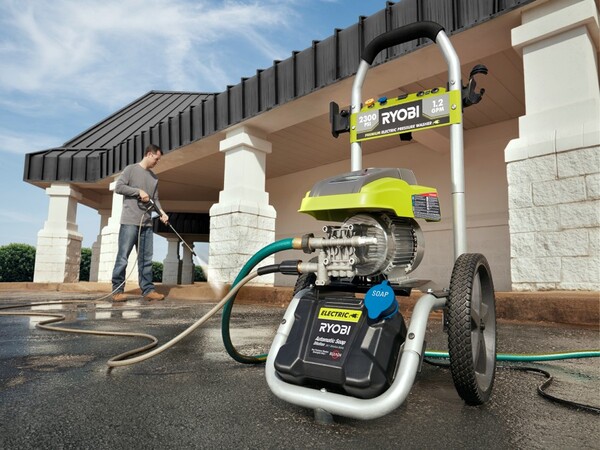 Turbo Nozzle
Delivers 50% faster cleaning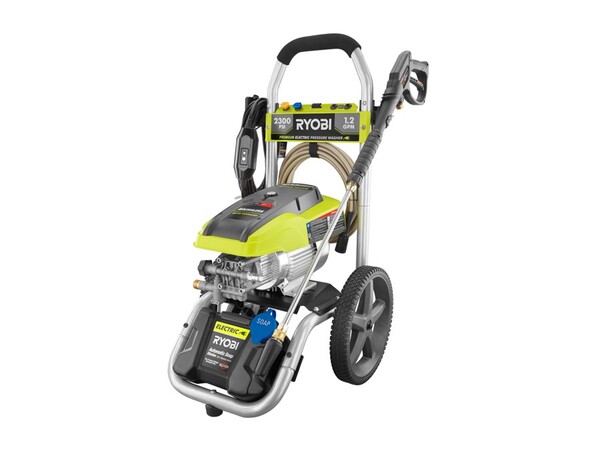 25 ft. High Pressure Non-Marring Hose
Extends reach without marking surfaces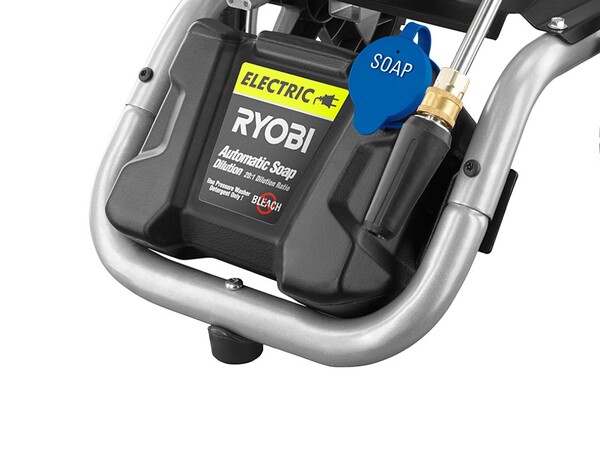 On-Board Detergent Tank
For easy soap application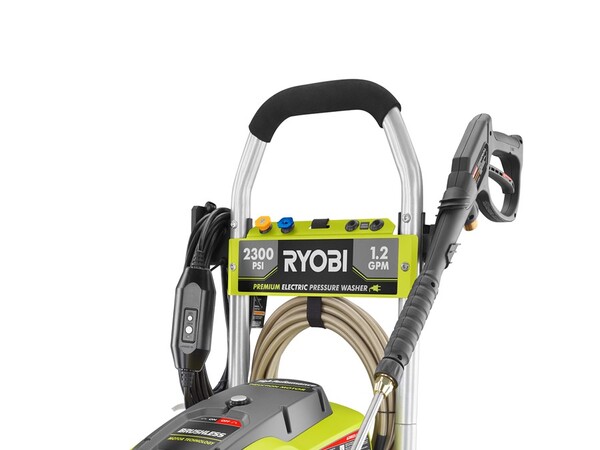 Hand-Truck Design
For durability and user convenience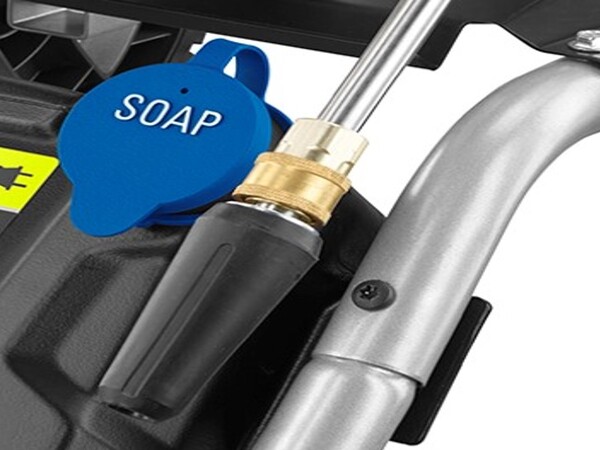 Quick-Connect Coupler
For easy nozzle changes
Specifications
Dimensions
Motor

13 Amp Brushless Motor

PSI

2300

GPM

1.2

Cord Length

35 ft. with GFCI

Hose Length

25 ft.

Pump Type

Axial-Cam with Bypass

Wheel Size

12"

Weight

49 lbs.

Warranty

3 year
Includes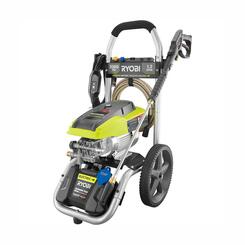 2300 PSI Brushless Electric Pressure Washer
Trigger Handle with M22 Connections
25 ft. High Pressure Hose
15 Degree Nozzle, Soap Nozzle, and Turbo Nozzle
[#<ProductFeature id: 3059, title: nil, content: "2300 PSI Brushless Electric Pressure Washer", photo: "e05554f7-ea5b-4550-888c-3b187f55521b.jpg", created_at: "2020-09-10 18:51:36", updated_at: "2020-09-10 18:52:37", product_id: 917, sort: 0, enhanced_type: "included_item", enhanced_group: nil, enhanced_icon: nil>, #<ProductFeature id: 3060, title: nil, content: "Trigger Handle with M22 Connections", photo: nil, created_at: "2020-09-10 18:51:37", updated_at: "2020-09-10 18:51:37", product_id: 917, sort: 1, enhanced_type: "included_item", enhanced_group: nil, enhanced_icon: nil>, #<ProductFeature id: 3061, title: nil, content: "Metal Spray Wand", photo: nil, created_at: "2020-09-10 18:51:37", updated_at: "2020-09-10 18:51:37", product_id: 917, sort: 2, enhanced_type: "included_item", enhanced_group: nil, enhanced_icon: nil>, #<ProductFeature id: 3062, title: nil, content: "25 ft. High Pressure Hose", photo: nil, created_at: "2020-09-10 18:51:37", updated_at: "2020-09-10 18:51:37", product_id: 917, sort: 3, enhanced_type: "included_item", enhanced_group: nil, enhanced_icon: nil>, #<ProductFeature id: 3063, title: nil, content: "15 Degree Nozzle, Soap Nozzle, and Turbo Nozzle", photo: nil, created_at: "2020-09-10 18:51:37", updated_at: "2020-09-10 18:51:37", product_id: 917, sort: 4, enhanced_type: "included_item", enhanced_group: nil, enhanced_icon: nil>, #<ProductFeature id: 3064, title: nil, content: "Operator's Manual", photo: nil, created_at: "2020-09-10 18:51:37", updated_at: "2020-09-10 18:51:37", product_id: 917, sort: 5, enhanced_type: "included_item", enhanced_group: nil, enhanced_icon: nil>]
Reviews
2300 PSI BRUSHLESS ELECTRIC PRESSURE WASHER
2300 PSI BRUSHLESS ELECTRIC PRESSURE WASHER
is rated out of
5
by
1817
.
Rated

4

out of

5
by
Diet_Z
from
Great BUT needs dedicated 20 amp circuit
Plugged into all of my outdoor outlets which are 15 amp shared circuits. Washer tripped each circuit within 30 seconds. Turns out the pressure washer needs a dedicated 20 amp line to operate correctly. After analyzing my circuit breaker box I found two circuits (garbage disposal and garage freezer) which when combined with the maximum recommended 20 foot heavy duty extension cord, allowed me to just reach all of the places I needed to. So after a couple of hours of scratching my head and analyzing my home circuitry, I was able to successfully clean all of my decking, driveway and sidewalks. Only question left is durability and only time will tell.
Date published: 2019-04-30
Rated

4

out of

5
by
rachelrph
from
Replacement Washer
I bought this washer to replace a Karcher model I purchased more than 11 years ago. This Ryobi model is 2300 psi and the Karcher one I replaced it for was 1300 psi. I had started cleaning a spot with the Karcher model when it went out. I went over the same area with the Ryobi model and it got dirt off the Karcher model missed. The reason for my 4 star rating is that the pressure hose on the trigger handle is hard to wind up to put away and I was especially unhappy that the trigger handle did not have a lock feature on it. My hand was fatigued in short order by having to keep the handle down the whole time instead of locking it.
Date published: 2017-07-06
Rated

5

out of

5
by
Tenntom1
from
Great features
I originally bought the 2000 psi unit then bought the 2300 to see how they compared. I returned the 2000. I liked the larger wheels and increased pressure of the 2300 and how the power cord and water cord wrapped up on the handle. I can leave the water cord attached to the wand and the machine when not in use. It does have a continuous motor noise...less when the wand handle is not depressed, and I didn't find annoying. I purchased the longer 27"wand because I'm 6'3" and don't have to bend over as much. I also bought additional nozzles so I'm good for a variety of uses. I've only had it 2 weeks but am very happy with this unit.
Date published: 2017-08-31
Rated

5

out of

5
by
J REX
from
Wow is all I can say!!!
So to start I want to tell you this machine is the quietest pressure washer I have ever heard. Its strong as a bull pulling a car. This thing is great, i have a few few ryobi hand tools and didnt know too much about there washers. Boy i know all about this beauty now. I love how I can wheel it around with me and not have to carry it like other units. I do wish it came with a few more nozzles though. I had to buy a variety pack but it was cheap so no biggie for me. This machine is great if your looking for a strong brushless pressure washer give this beast a try it a great surprise when you pull the trigger for the first time
Date published: 2018-05-18
Rated

5

out of

5
by
EricD
from
As advertised
I bought this unit after borrowing a friend who had the 2000 psi version. His did a good job for what I was borrowing it for. Cleaning vinyl siding, patio and shed. The 2300 psi version is a newer version and I figured what could be different but a few extra PSI. Well I wasn't disappointed with the unit itself nor the pressure. I was a little confused on why they didn't put the hose reel on this version like the 2000 psi version. That wasn't a deal breaker vs getting a few extra psi. For an electric pressure washer this unit is a great buy. I have already recommended it to a few friends and neighbors, 2 of which have already purchased the exact units.
Date published: 2017-07-22
Rated

4

out of

5
by
Celso
from
Excellent machine!
I replaced my gas washer this year wioth this one. My gas washer always needed maintenace and would quit all the time. So far I've washed my house and patio and driveway, my friends house and my mothers house. I was worried about the pewer with the electric and I've had zero issues with that. I also bought the patio/driveway brush adapter and cannot recommedn that enough. Seriously - game changer. Only had it a month and no problems! No problems except the gun seized up and I could not put on any heads. That's why 4 stars and not 5 becasue I had to purchase a new gun from the local hardware store. Other than that, perfect!
Date published: 2020-05-15
Rated

5

out of

5
by
Erilu
from
Impressed!
This is my first pressure washer and, as all my home tools are electric, I decided to buy this one after a little research on the web. I had to clean my driveway and my patio. I started with my driveway and I had been surprised on how fast and easy has been to complete the job but, more than anything else, how clean is my driveway that now seems to be brand new! This tools has enough power to do a very good job in no time!
Date published: 2018-09-09
Rated

4

out of

5
by
jackie2019
from
Great big wheels!
One of the features that I look for in a pressure washer was ease of moving around and this one is perfect with giant wheels. It is the model with the highest PSI in the electric series also. Some other things that I don't really like is the cable management which could be improved somehow and the dimension of the whole thing including the wand could be more compact for storage. I believe that this model doesn't have auto idling and you have to buy and use pump protector after each use or before storage to prolong its life so it's a little inconvenience but I guess there is no way around it, yet.
Date published: 2019-03-01