2 Cycle 520 CFM Jet Fan Blower
Model: #RY25AXB | Home Depot Sku #: 1001845675
The most powerful handheld gas blower. Period. The RYOBI 2-Cycle Gas Jet Fan Blower uses innovative Jet Fan Technology, a three stage fan design that optimizes air flow to generate an amazing 520 CFM and 160 MPH. The variable Speed Trigger and cruise control help you easily adjust to any area, from wide open yards to landscape beds. RYOBI makes lawn maintenance a breeze.
---
Product Videos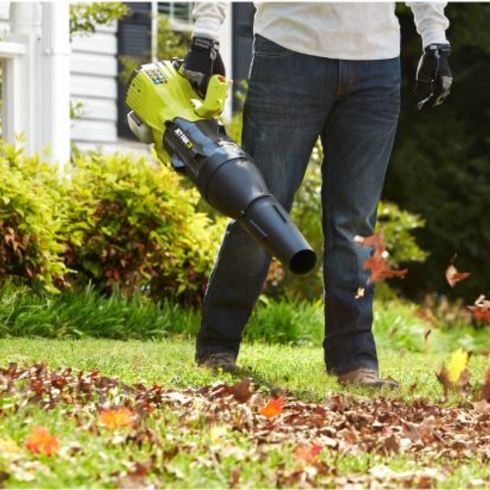 2-Cycle Jet Fan Blower
3 Stage Jet Fan Design Generated Maximum Clearing Power
Full Crank Engine Provides Longer Engine Life
Vaiable Speed Trigger for User Control of Air Flow
Three Position Cruise Control Locks Trigger in Place
Anti-Vibe Handle Provides Greater User Comfort
Hanging Hook for Convenient Storage
CFM: 520
MPH: 160
Trigger: Variable Speed
Gas/Oil Ration: 50:1
Jet Fan Blower - Model ry25axb, ry25axbvm
Click the link below to access outdoor products replacement parts schematics and order parts online.
For those customers that prefer ordering by phone, simply contact the RYOBI master parts distributor at toll free 1-877-634-5704, and place your order over the phone.
Visit Ryobi Lawn & Garden Parts Store
---
---