+5
18V ONE+™ Compact LITHIUM+™ Battery
Model: #P107
+5
RYOBI® 18V ONE+™ System introduces the next generation in lithium-ion performance. LITHIUM+™ batteries improve the performance of RYOBI 18V ONE+ power tools beyond simply extending the runtime. This compact battery improves the performance of RYOBI 18V ONE+ tools by increasing torque up to 15%. They provide up to 35% more runtime, hold a charge 4X longer and are 45% lighter weight than Ni-Cd batteries. LITHIUM+ batteries have extreme weather performance to continue work in harsh conditions and an on-board fuel gauge to "Check Your Charge"™ before the work begins. LITHIUM+ batteries provide fade-free power for maximum performance throughout the charge. Best of all, like all 18V ONE+ batteries, LITHIUM+ batteries work with every RYOBI 18V tool ever made.
Features
Compact LITHIUM+ Battery
Compared to 18V Ni-Cd (P100):
Up to 35% more runtime
Improves the performance of Ryobi 18V ONE+ tools up to 15%
45% lighter weight reduces user fatigue
Extreme weather performance
On-board fuel gauge to "Check Your Charge"™
Holds charge 4X longer
Fade-free power for maximum performance
Compact size allows use in tight spaces and overhead areas
Charge only with 18V ONE+ Dual-Chemistry chargers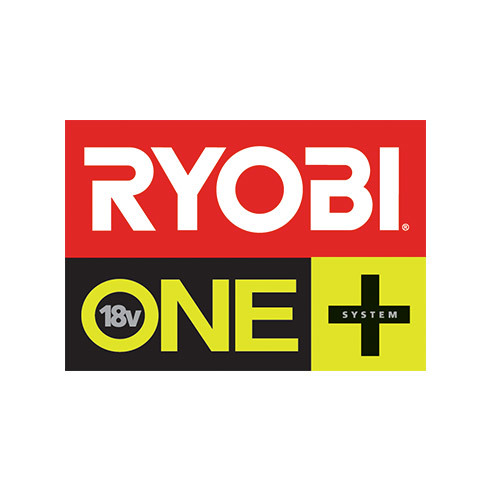 All RYOBI 18V ONE+ tools work with all RYOBI 18V ONE+ batteries.
Specifications
Battery: 18V LITHIUM+™ Lithium-ion
Includes
(1) P107 LITHIUM+ Lithium-ion Battery
Operator's Manual
Reviews
18V ONE+™ Compact LITHIUM+™ Battery
18V ONE+™ Compact LITHIUM+™ Battery
is rated out of
5
by
154
.
Rated

3

out of

5
by
Ivanvster
from
Sad
Using on a project almost 36 hr and the battery bad will not charge and put on the charger I get the green light says charge. But when I press button on battery get 1 bar. Very sad Homedepot says not covered and to check with Ryobi.
Date published: 2018-07-12
Rated

5

out of

5
by
Supersonic09
from
Excellent results so far, this is a winner.
Bought about a month ago to trim the hedges around our new home. Everything has worked excellent right out of the box. Trimming took little time and the trimmer cut through shrubs and bushes like it was a ninja sword. Adjustable angles allows trimmer to turn and get in right position to cut, a major plus. Cutting power is definitely there, sweep device removes debris as you cut to keep everything clean and blade has a durable, plastic sheath to keep blade protected when storing. Very happy I bought this. I also own a cordless drill I bought over 10 years go, no issues. Buy this product, it won't disappoint.
Date published: 2020-12-08
Rated

5

out of

5
by
RubysMom
from
Can't beat this collection of 18V ONE+!
I bought several Ryobi 18V One+ items when my local Home Depot was having "Ryobi Days". I haven't owned Ryobi tools before this. I will only buy Ryobi from now on, though. The batteries charge quickly and hold their charge for a long time. the ability to swap from the smaller to the larger battery depending on the length of time you plan to be actively using the tool is great. I used this in the Ryobi 22" hedge trimmer and it was such a great experience not having to drag around an electrical cord and watch out for cutting through the cord. Just a 5-Star experience all the way around.
Date published: 2019-07-08
Rated

4

out of

5
by
Gerry74
from
Good power in a small package
I picked this battery up a while back after I got some other Ryobi 18-volt tools. I have a 4 amp per hour battery that came with a hammer drill driver kit. This battery is a lot more compact and lighter than the 4 amp. I use it with my impact driver most of the time. It's great for overhead work and in tight spaces. It is also less fatiguing when working for extended periods of time. I do like the onboard fuel gauge on the front of the battery. Also, The bottom of the battery has shock resistant rubber trim just in case you drop or bump it. I'm happy with the run time also. It works well with the radio, Hybrid work light, and my impact driver. I'm glad I have this battery for the times when I need It.
Date published: 2020-08-19
Rated

3

out of

5
by
GoldenRule
from
Nice lightweight blower, but.....
Bought this recently at Home Depot. Sale was buy battery packs and get choice of many Ryobi items. I got this light weight blower for cleaning patio surfaces off. It does the job but the tubes keep falling off the motor. It is very frustrating for this to happen when you are blowing off the floors. I have an older different Ryobi model which has a press to release locking mechanism to prevent the tubes from falling off. I don't understand why they approved the engineering of this model without a locking piece to prevent the tubes from falling off.
Date published: 2019-07-05
Rated

4

out of

5
by
dovbendov
from
2nd set of batteries
Originally I bought just a drill with two batteries. They lasted about two years or so which with that price range isn't bad. The only thing is that both of them quit at the same time which made me think that the drill broke down but instead of buying just a drill I bought 6pc combo with two new batteries. To my surprise the drill worked and the old batteries just decided to not charge or work anymore. Both of them at the same time. Anyway, I believe getting two - three years of use out of them is pretty decent.
Date published: 2019-07-08
Rated

5

out of

5
by
Obi Don
from
Ryobi Restored My Faith in Batter-Powered Tools!
My previous experience with battery-powered tools, especially the outdoor variety, is not encouraging. Even while they still worked, the battery only lasted about 30 minutes, tops. It was less trouble dragging extension cords around. Now, Ryobi's 18V ONE+ batteries have changed they way I think about battery-powered tools. They hold a charge for hours, deliver consistent power until discharged, then recharge quickly. Between seven Ryobi power tools, my batteries get a workout, but there isn't a dud in the bunch.
Date published: 2020-08-18
Rated

5

out of

5
by
Nikk
from
Great Battery
This battery works very well, i have 3 different types of batteries and this is my favorite. The compact design with the LED battery level is very nice. I packs a nice ounch and is a great step up from the other compact battery, will buy again.
Date published: 2019-04-20