Media
---
RYOBI Snow Blowers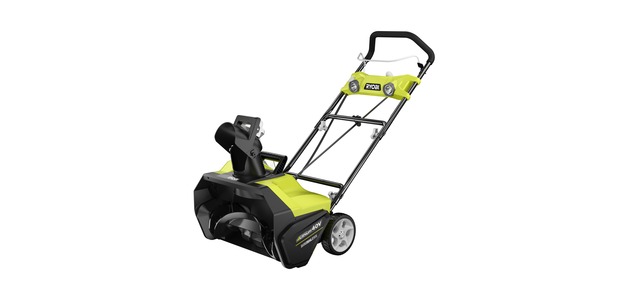 (ANDERSON, SC) – Many families favorite winter pastimes involve a large mug of hot chocolate, a warm fire and good conversation with close friends and family. The cold weather and winter snow storms usually provide families the opportunity to spend quality time together. The dreaded winter question that interrupts family breakfast or game nights during the winter is "who is going to shovel the snow?". Unfortunately, many early mornings and late evenings are spent clearing snow from driveways, sidewalks and decks. This year RYOBI has introduced a full line-up of RYOBI Snow Blowers that will make winter snow storms more manageable, allowing homeowners to spend less time clearing snow and more time enjoying winter with friends and family. Available exclusively at The Home Depot and homedepot.com, the RYOBI Snow Blowers provide convenient, hassle-free, portable power.
---
YN600A 12V Inflator + Deflator + Work light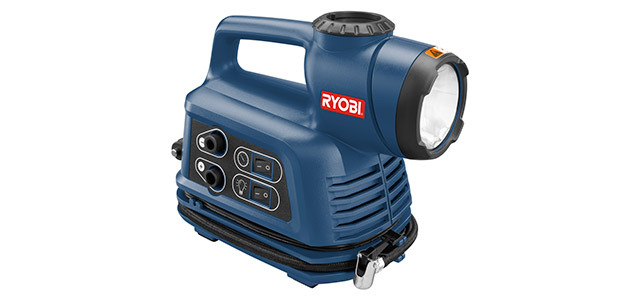 Don't waste your breath or energy inflating anymore. The Ryobi® 12V inflator will do it all for you with the touch of a button. It has high pressure inflation for fast and easy maintenance on everything from tires to sports equipment. The work light is perfect for those unexpected night time flat tires. It also includes a snap open accessory storage compartment for needle, HVLP flexi hose, and nozzles to keep you organized. With this all inclusive inflator, deflator and work light, you'll never have to worry about your inflatable's going flat again.
---
YN500A 12V Inflator + Power + Work light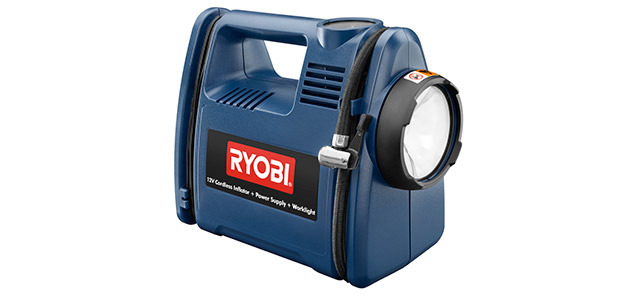 Keep everything inflated form tires to sports equipment with the Ryobi® 12V Inflator + Power + Work light. It has high pressure inflation for fast and easy maintenance and inflates up to eight-15in tires from 18 PSI to 32 PSI on a single charge. With its compact size it conveniently stores in trunks so you can take it anywhere. It's great for use in cars, boats, trucks, and RV's. Never have to worry again while on the road with this all inclusive inflator, power, and work light.
---
P741 18V ONE+™ Radio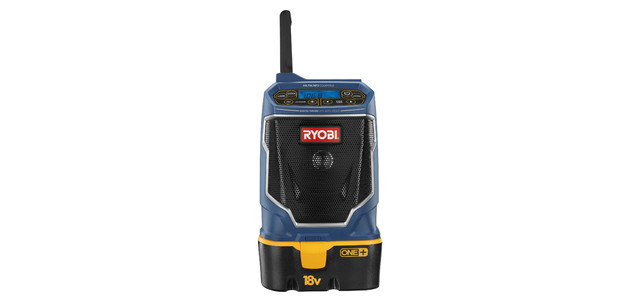 The Ryobi® ONE+™ Radio is a perfect addition to your ONE+™ collection. The ONE+™ Radio can be used anywhere- jobsite, tailgating, workshop, or boating. Digital tuning with auto seek allows quick channel changes. The auxiliary input accepts MP3 players, CD players, or any other audio device with a 3.5mm jack. The audio player holder allows the device to mount to the radio via the player's belt clip. The 3.5 In. speaker provides for quality sound. Conveniently switches from FM to auxiliary input. Low battery indicator advises when the 18V battery used in all your ONE+™ tools needs to be recharged. [BATTERY AND CHARGER SOLD SEPARATELY.]
---
P117 18 Volt ONE+™ Intelliport™ Dual Chemistry Charger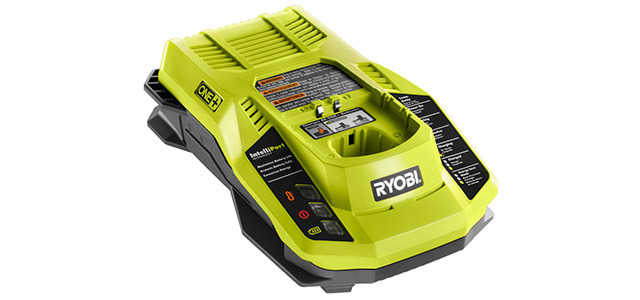 The Ryobi IntelliPort™ charger is the heart of the ONE+ system of tools. It will charge any 18V ONE+ battery in one hour or less. Unlike other chargers that damage batteries which are left on them, IntelliPort technology conditions batteries for peak performance at all times. It protects battery cells, maximizes battery life and conserves energy. Updated indicator lights let you know if the battery is charging, defective and too hot or cold to charge. Users will have the confidence to complete any task at hand when their batteries are charged using IntelliPort technology.
---
Categories
Product Line