RYOBI Outdoor
Posted by RYOBI Outdoor on 08/21/2014 at 8:42 PM in Garden Talk, DIY Inspiration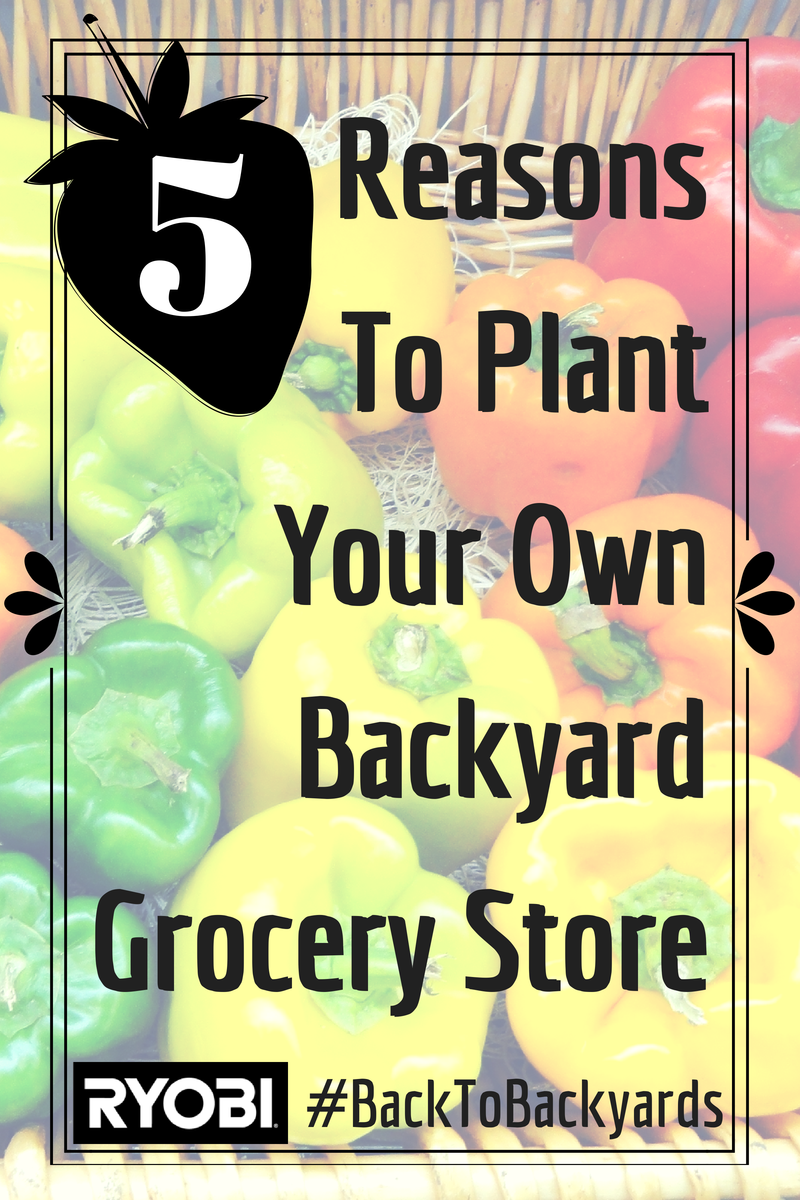 1. Save Money
A pound of vegetables like tomatoes, spinach or bell peppers is around $1.50 per pound in grocery stores. When you grow your own, you only spend about .10 - .15 cents per pound! That's a 90% savings when you grow your own vegetables in your backyard. Visit your local Home Depot to buy seeds!
2. Eat Healthier
Not only will you be saving yourself money and pesticide health risks, but you can also save yourself calories by growing your own garden! You'll be more likely to make healthy choices if fruits and vegetables are readily available in your backyard. Check out some great garden-fresh recipes here.
3. Avoid Contaminated and Toxic Food
You can stop Read more
---
Posted by RYOBI Outdoor on 10/02/2014 at 2:28 PM in Lawncare, Outdoor Cleaning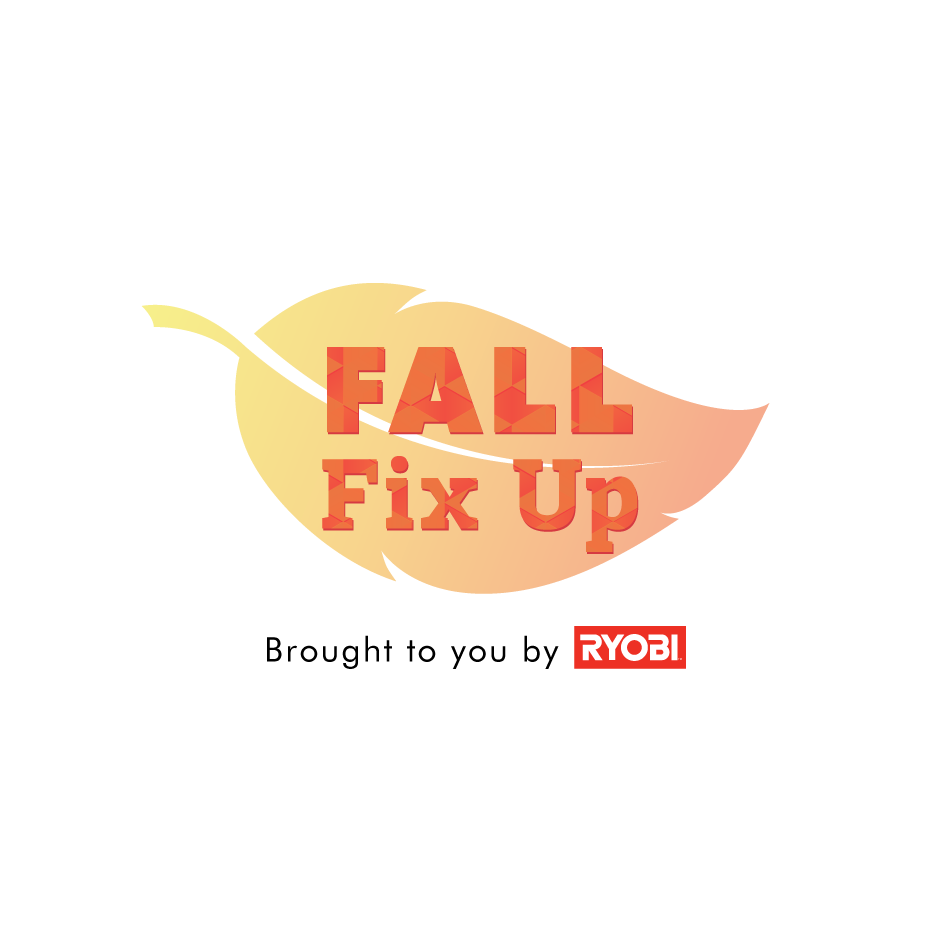 It's that time of year again. It's that Monday-night-football, pumpkin-spice-everything, flannels-and-bonfires-and-apple-picking season. It's also time to prepare your outside oasis for the colder months. Use some of our Fall Fix Up tips and tools to help get your yard sweater-weather-ready!
1. Lightly trim branches close to the house. Be careful not to over do it, but trim your trees enough that they will be out of reach this winter. Keep in mind that branches hang lower with snowfall, and whip around in heavy winds. You can use a number of tools to accomplish trimming. Select a RYOBI Chainsaw based on your preference for cordless, corded or gas; the diameter of the branches Read more
---
Posted by RYOBI Outdoor on 11/05/2014 at 11:19 PM in Tutorials, DIY Inspiration
Who ever thought you'd use a
chainsaw
for home decor? ...but logs are
everywhere
this season. Lets face it: bringing outside in is
in
this year. So we put the
RYOBI 40V Brushless Chainsaw
to work creating some lovely log-inspired designs for the home. First project? Log sliver place settings!
This project couldn't get any easier. We used the RYOBI 40V Brushless Chainsaw to cut slivers of a dead, dry log that were each about 1" thick.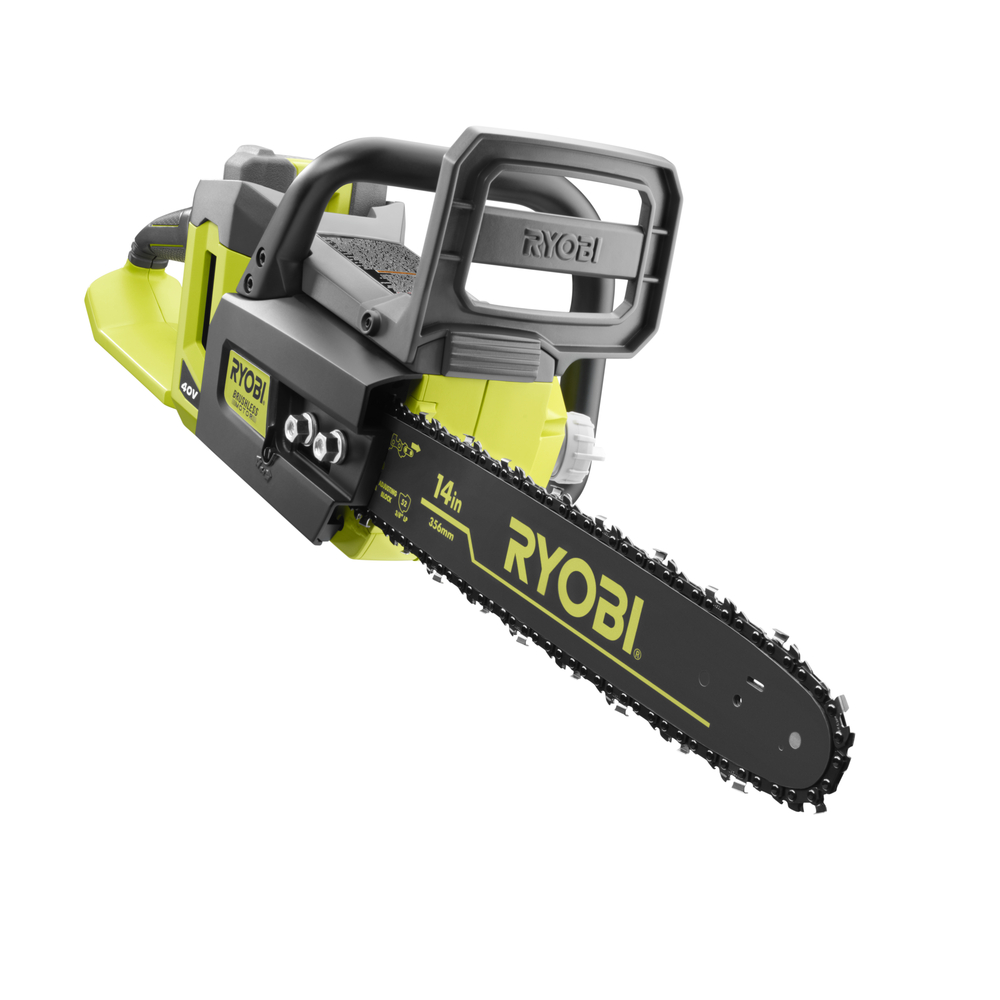 Then, we used the RYOBI 18V ONE+ Corner Cat Finish Sander to smooth the entire sliver. This took about 5 full minutes per log piece.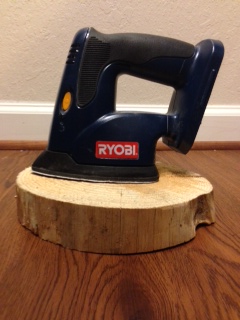 After just about 20-30 minutes of initially starting the project, we were ready to stain the wood. We followed Read more
---
Posted by RYOBI Outdoor on 12/03/2014 at 10:06 PM in Outdoor Cleaning, DIY Inspiration
Create a DIY Holiday Wreath using RYOBI String Trimmer Spools!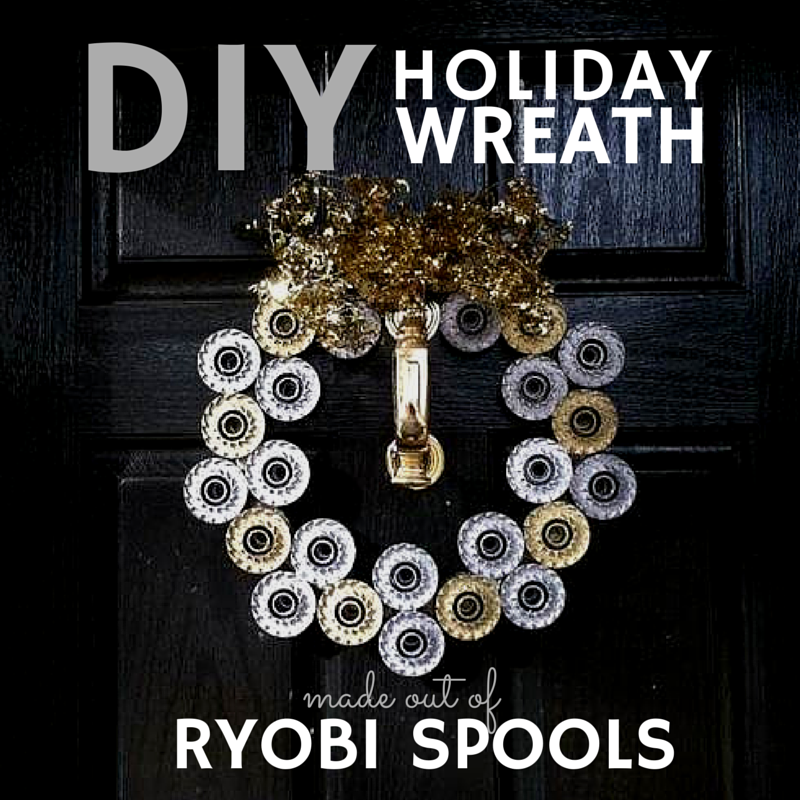 We made this cute holiday wreath using:
RYOBI Cordless String Trimmer Spools (30)
Glitter Spray Paint
Home Depot Bucket
Holiday Garland
Cardboard Box
Hot Glue Gun & Glue
8 Simple Steps:
1. Trace the top of your Home Depot Bucket on a flattened cardboard box.
2. Trace the bottom of the Home Depot Bucket about 1/2 inch inside of the 1st circle you made.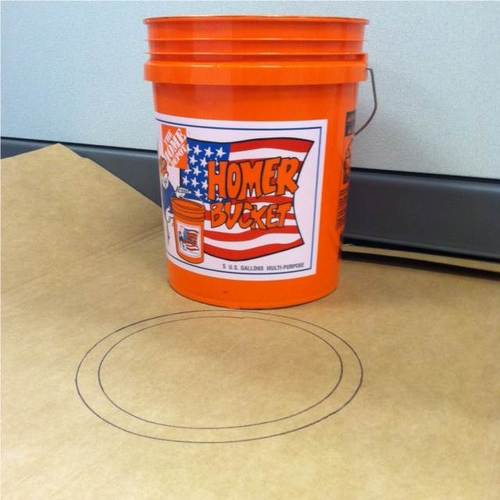 3. Cut around the outside of the larger circle and the inside of the inner circle so that you are left with a ring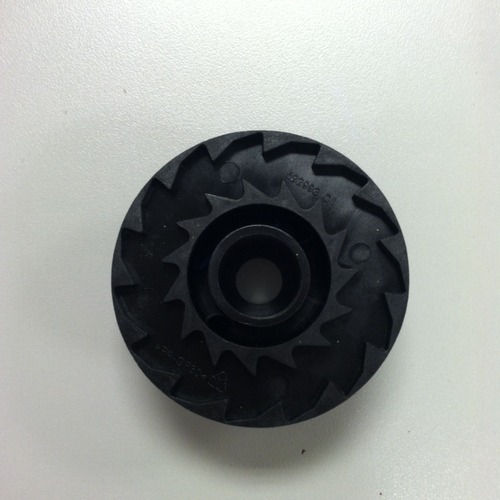 4. Spray paint your empty RYOBI spools with any fun holiday colors (found at The Home Depot) and let dry 20 minutes.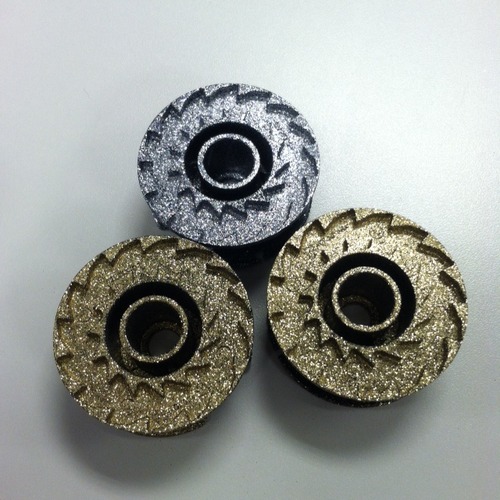 5. Lay out Read more
---
Posted by RYOBI Outdoor on 12/23/2014 at 5:51 PM in Lawncare, Outdoor Cleaning, Tutorials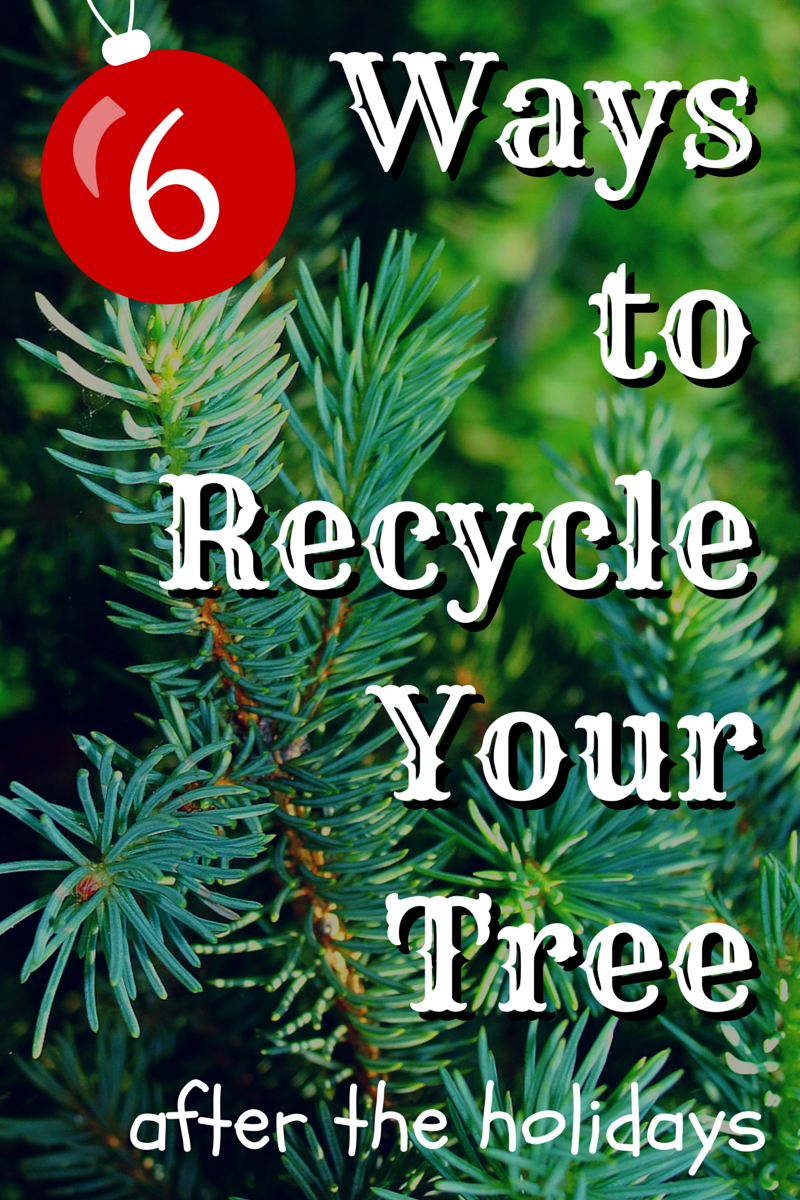 Don't just get rid of your real Christmas tree after the holidays - recycle it! Here are a few ideas of how you can use your tree after the presents are unwrapped and the new year has begun:
USE PINE NEEDLES AS MULCH
Pine needles are excellent mold free ground covering and work great for ground covering crops like strawberries.
INSULATE PERENNIALS
Cut off the boughs from your tree and lay them over your perennial beds for extra cover/protection during the winter.
EDGE YOUR GARDEN BEDS
Cut your tree trunk into thin (about 1.5 inches) circles and then in half. Line your garden bed edge with the half circles for a decorative, natural touch.
MULCH IT
Rent a mulcher Read more
---
Posted by RYOBI Outdoor on 12/30/2014 at 4:45 AM in Outdoor Cleaning
Get your shed or garage ready for your outdoor projects this year using 5 simple steps.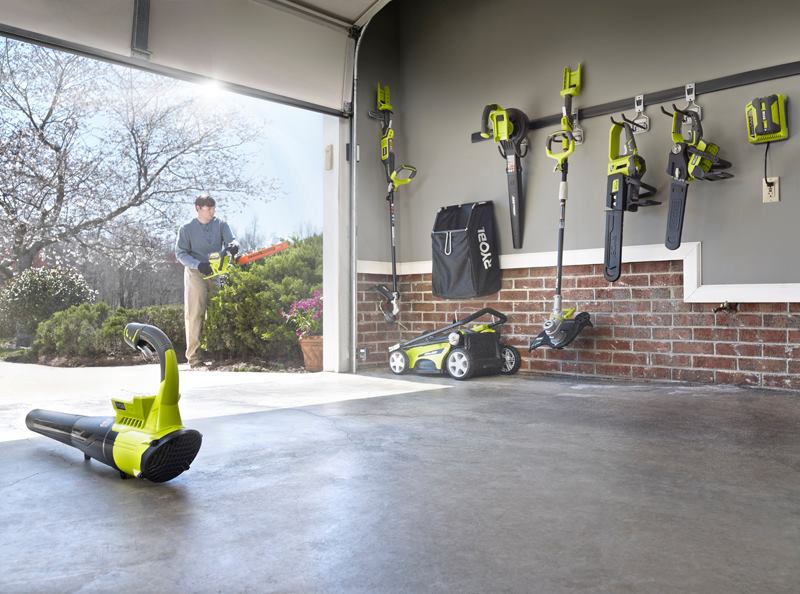 1. Take everything out of your garage. Go through all of your storage containers and boxes, to ensure that you need all of the items you're storing.
2. Set aside tools and items that you no longer need, no longer work, or need replacing. Sort your tools and items into piles to keep, donate and trash.
3. Of the tools you decide to keep, separate them so that similar/like tools are near each other. Organizing tools by project type will make your weekends easier.
4. Save space by hanging a pegboard on a wall in your garage or shed. This will allowed you to utilize your vertical space and Read more
---
Posted by RYOBI Outdoor on 01/16/2015 at 2:49 PM in Lawncare, Garden Talk, Outdoor Cleaning, Tutorials
Today, more than ever, it is important to pay attention to the type of gas you put in your small engine outdoor power equipment.
Ethanol is being added to fuel more frequently and in higher doses. Higher ethanol blends tend to be less expensive but they will really cause problems for your tools as time goes on. Would you rather save a little now and pay for it later, or pay a little more to have your tools running for much longer?
4 Facts About Ethanol:
1. Fuel with more than 10% ethanol can corrode metals and rubber that are found in your small engine. This causes the engine to break down quicker.
2. It is actually illegal to use gas with more than 10% ethanol in your small Read more
---
Posted by RYOBI Outdoor on 01/16/2015 at 3:21 PM in
Try something new this year - plant your own avocado tree!
Start the prep work now so come spring, your seedling will be ready to plant in the ground.
1. Remove the large brown pit from inside your avocado. Rinse the pit well and set it out to dry.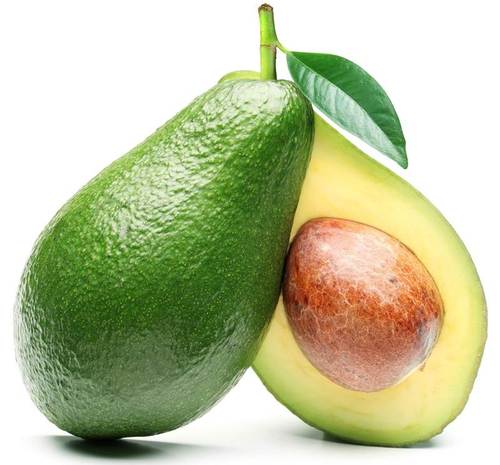 2. Push 4 toothpicks into the center of the seed (at its widest section). Put the toothpicks far enough in that they hold, but also so there is enough left to suspend the pit over a glass of water. The water should cover about an inch of the pit.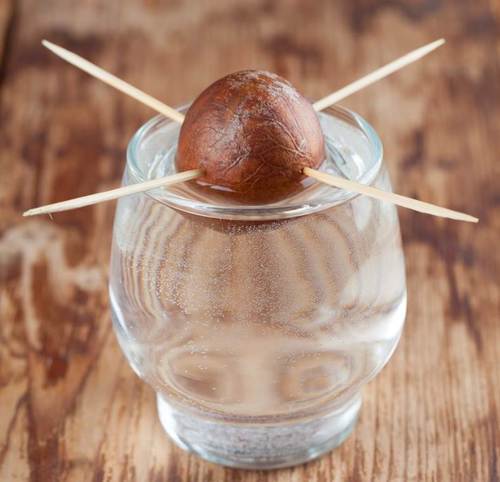 3. Put your water glass and seed in a warm place. Keep an eye on the water level to make sure it doesn't get too low.
4. In 2-6 weeks, roots and a stem will begin to sprout from the Read more
---
RYOBI Outdoor
Member since: 08/2014
---
Categories
Blog Archives
Feeds
Related Blogs