Keeping It In Perspective
Posted by Keeping It In Perspective on 04/24/2014 at 2:11 PM in Lawncare, Garden Talk, Tutorials
"To paraphrase Oedipus, Hamlet, Lear, and all those guys, "I wish I had known this some time ago."― Roger Zelazny, Sign of the Unicorn
I recently watched a mildly amusing movie about a young man who had the gift of time travel. Many times during the roughly 90-minute movie, the main character repeatedly revisited episodes in his past to alter a seemingly insignificant past choice, resulting in a dramatically different future life outcome.
As a designer, I'm often called to a client's home to help rectify 20 year-old mistakes--trees growing into foundations, ungainly shrubs, poor drainage and/or nightmarishly difficult maintenance scenarios. Hindsight is wonderful.
How Read more
---
Posted by Keeping It In Perspective on 06/16/2014 at 5:41 PM in Lawncare, Tutorials
What qualities separate a memorable landscape from a blah blob? Often, it is how edges (real and implied lines) are defined—whether by a crisply edged lawn, hedge (or other plant mass) or a construct, like a path or wall. Take away its dramatic edges, and the Grand Canyon would be just a pleasant valley. Edges are lines that lead your eye through the landscape, giving importance to whatever lies on either side, as well as suggesting what one should do or see next.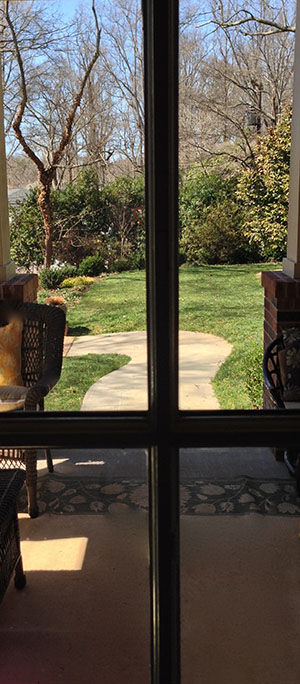 Do you remember, as a young child, playing with an educational toy that helped you learn shapes? Square in the square hole, triangle in the triangle hole? The edges of the voids provided clues as to which shape Read more
---
Posted by Keeping It In Perspective on 06/16/2014 at 5:44 PM in Lawncare, Garden Talk, Tutorials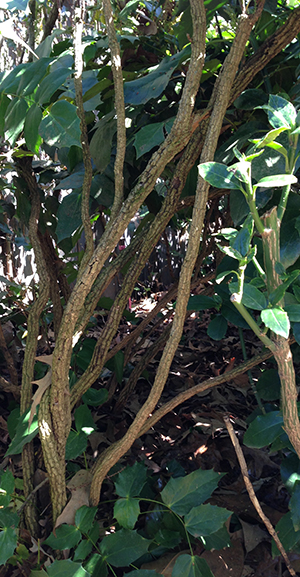 Before taking shears in hand, it's important to determine what type of plant you have as well as your reason for pruning.
Ask yourself the following questions:
Is the shrub leggy or sparsely leaved?
Is it evergreen needles or leaves?
Is it deciduous spring or fall blooming?
All answers serve to guide what to do when.
Between Two Shrubs
Use nature's cues—one being the appearance of daffodil foliage—as my signal that it is the perfect time to prune and shape evergreens.
Pruning early, before bud break, is especially important for broadleaf evergreens. Early pruning redirects the shrub's energy to produce fresh foliage, which will rapidly cloak newly denuded Read more
---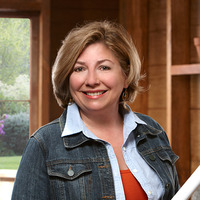 Keeping It In Perspective
Member since: 04/2014
---
Categories
Blog Archives
Feeds
Related Blogs