Organize Your Garage for 2015
Posted by RYOBI Outdoor on 12/30/2014 at 4:45 AM in Outdoor Cleaning

Get your shed or garage ready for your outdoor projects this year using 5 simple steps.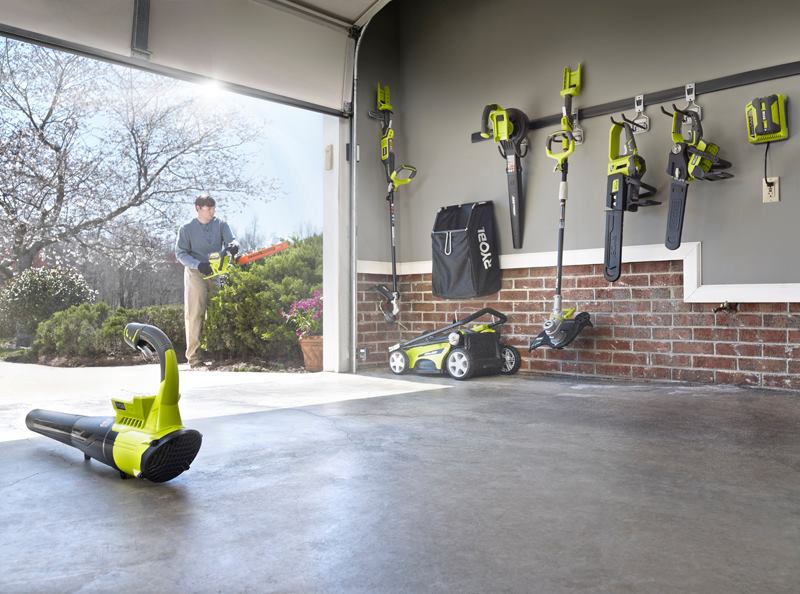 1. Take everything out of your garage. Go through all of your storage containers and boxes, to ensure that you need all of the items you're storing.
2. Set aside tools and items that you no longer need, no longer work, or need replacing. Sort your tools and items into piles to keep, donate and trash.
3. Of the tools you decide to keep, separate them so that similar/like tools are near each other. Organizing tools by project type will make your weekends easier.
4. Save space by hanging a pegboard on a wall in your garage or shed. This will allowed you to utilize your vertical space and hang your lighter garden tools.Look for places you can add shelving to, ways to store tools and boxes. An over the door belt hook is a great place to store extension cords & hoses. Knowing exactly where your tools fit will make putting tools away easier throughout the season.
5. Get the tools you use everyday or every weekend together and stage them near the entrance of your garage or shed. This will make tasks easier and will save you from digging around on Saturday mornings. The more available your tools are, the less yard chores seem like work!
What are your favorite tricks for organizing your garage or shed?