The Great RYOBI Fall Fix Up
Posted by RYOBI Outdoor on 10/02/2014 at 2:28 PM in Lawncare, Outdoor Cleaning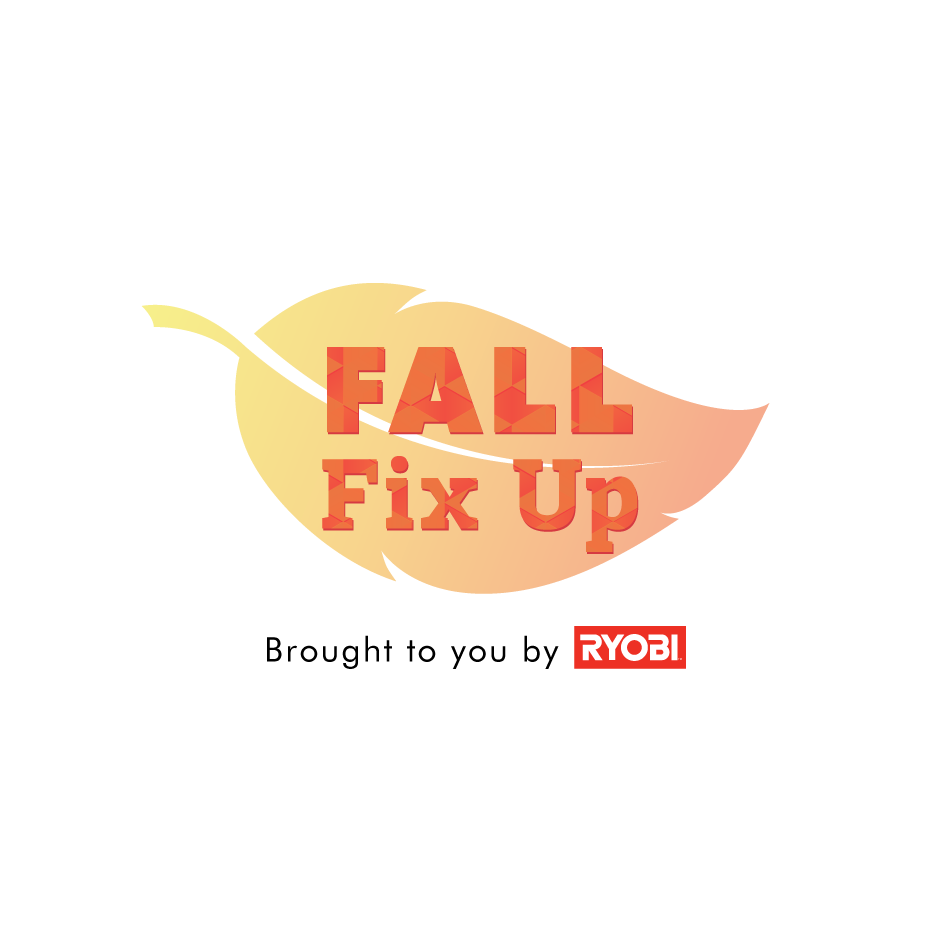 It's that time of year again. It's that Monday-night-football, pumpkin-spice-everything, flannels-and-bonfires-and-apple-picking season. It's also time to prepare your outside oasis for the colder months. Use some of our Fall Fix Up tips and tools to help get your yard sweater-weather-ready!
1. Lightly trim branches close to the house. Be careful not to over do it, but trim your trees enough that they will be out of reach this winter. Keep in mind that branches hang lower with snowfall, and whip around in heavy winds. You can use a number of tools to accomplish trimming. Select a RYOBI Chainsaw based on your preference for cordless, corded or gas; the diameter of the branches you're cutting; and the height of the tree.
2. Clean up the leaves in your yard. Use a high-powered RYOBI Blower to gather and bag all of the leaves in your yard so that they don't smoother your grass with the first snowfall.
3. Spray down your patio furniture. Invest in a RYOBI Pressure Washer to extend the life of your patio furniture. Clean your chairs and tables now, so that the dirt and grim doesn't wear away at them over the winter.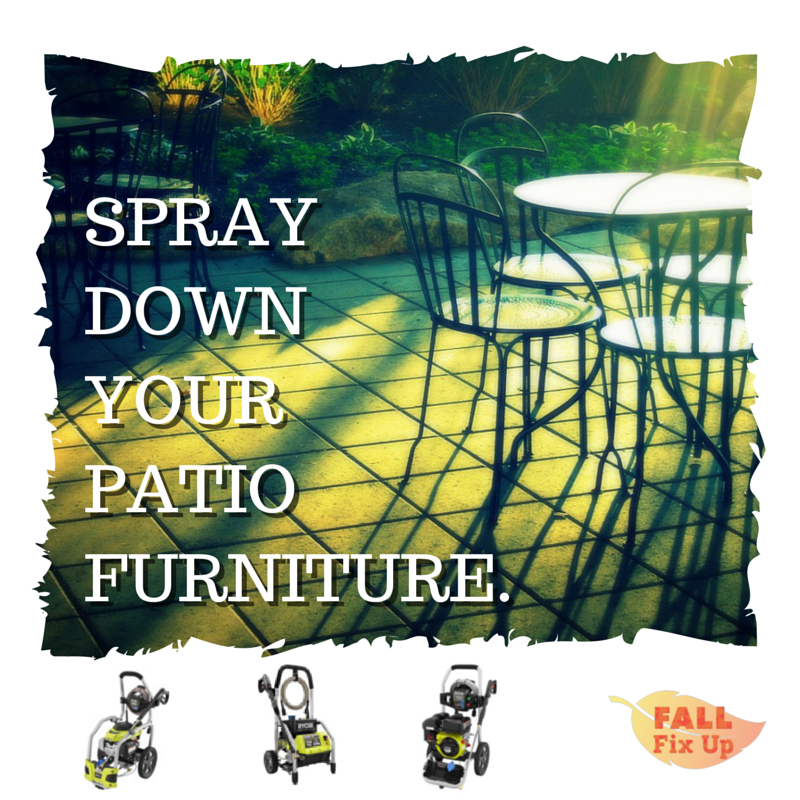 4. Give your grill a bath. Even if you plan on using your grill in the colder months, you can prolong the life of your grill by giving it a good cleaning every couple of months!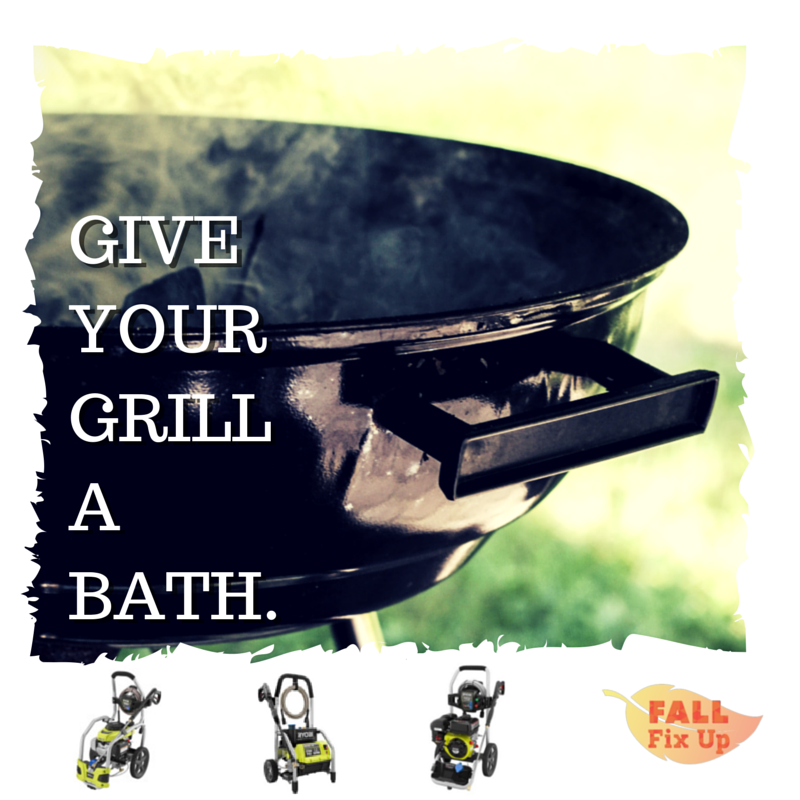 5. Thoroughly water your trees, plants and lawn. Your yard can get dehydrated in the winter, so its important to thoroughly water it now!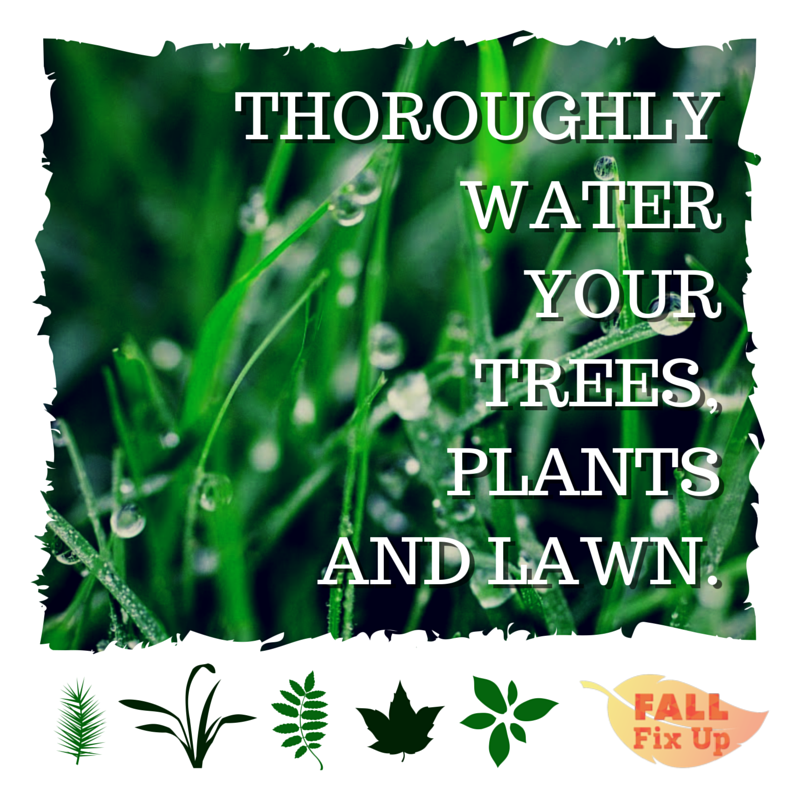 6. Plant Spring bulbs in the Fall. You'll want to plant after the weather get colder, but before the ground freezes. Use a RYOBI Cultivator on your soil before your plant!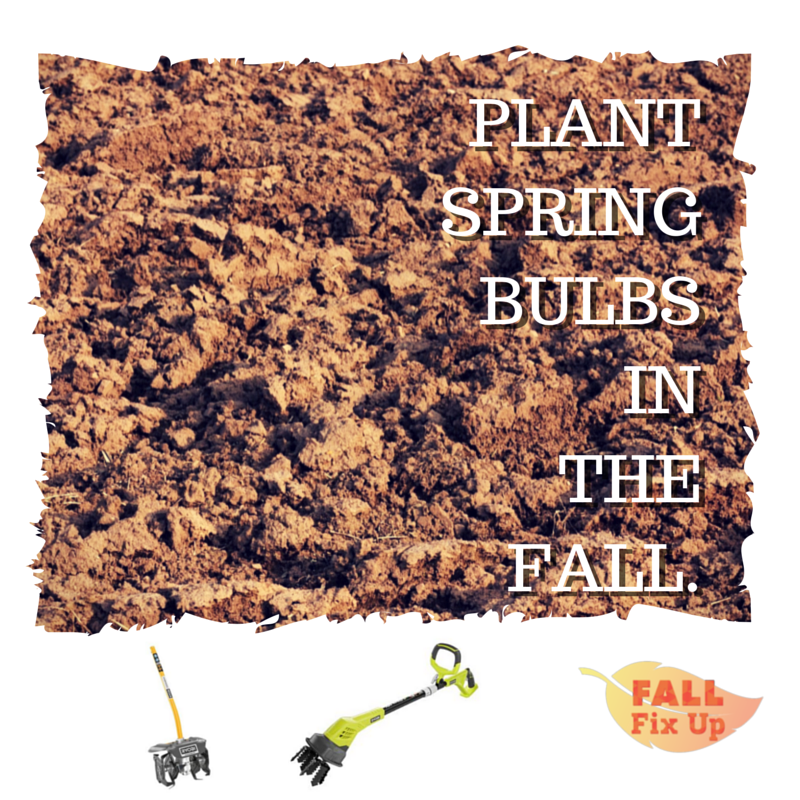 Tell Us: What's your Fall Fix Up plan?