Ryobi 3100-PSI 2.5-GPM Honda Gas Pressure Washer
Posted by Keeping Portland Green on 09/10/2014 at 2:52 PM in Outdoor Cleaning

One of most useful tools any homeowner can have in their arsenal is a power washer. There are literally hundreds of uses for a power washer around the house. Cleaning driveways, grills, fences, decks, yard equipment, bikes, retaining walls, and so much more.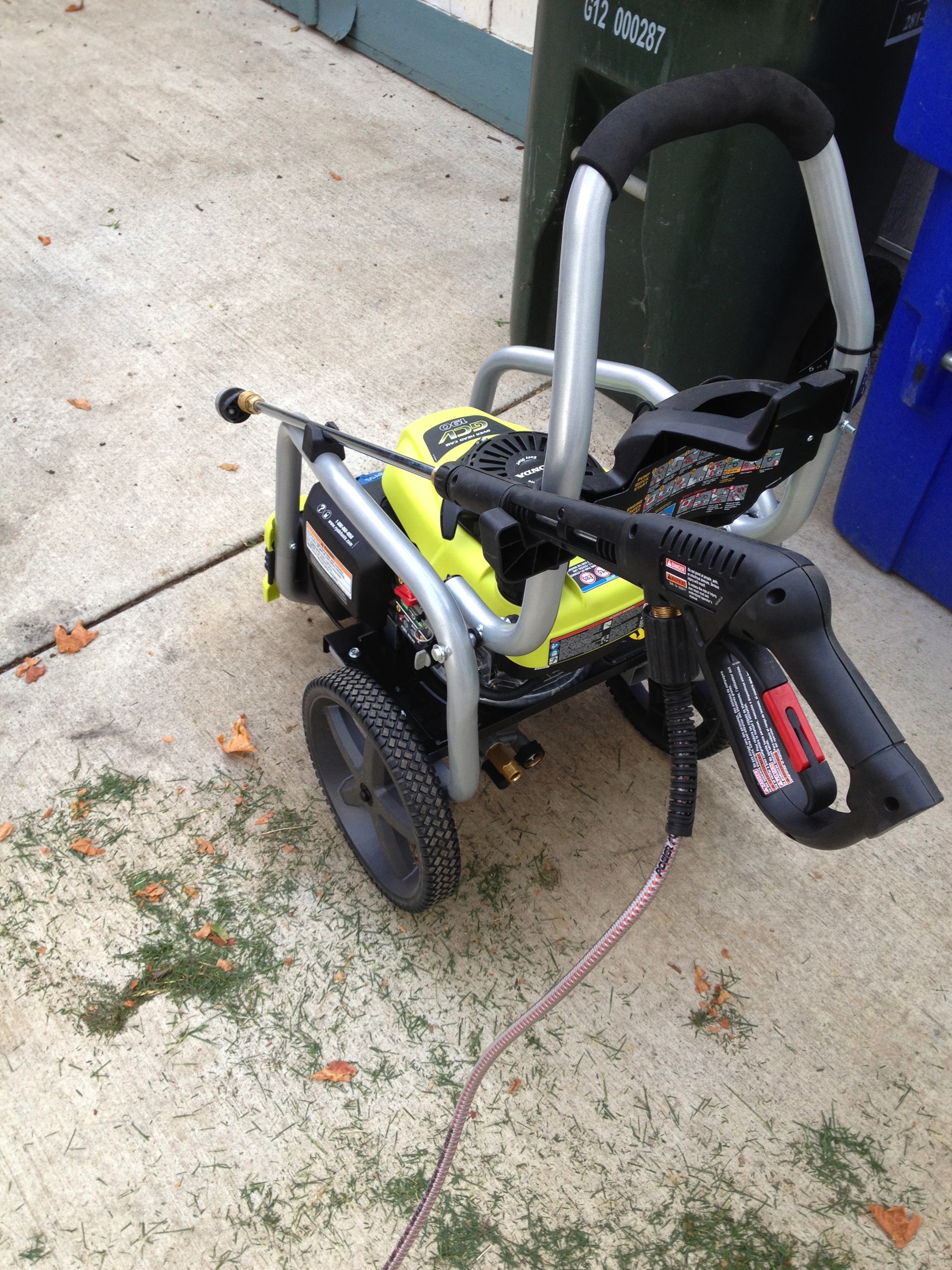 Recently I acquired the RYOBI 3100-PSI 2.5 GPM Honda gas powered pressure washer. Out of the box it was about 90% assembled, so I quickly put the remaining pieces in place and then filled the soap tray, connected the water and started the engine. Immediately after starting it I though there may have been something wrong, the engine was very quiet, however once I pulled the triggered it ramped up in speed to provide full power. This idling feature is something that sets the RYOBI apart from many other power washers, it saves fuel, and keeps things quieter when possible. I really liked the 4 ft wand and trigger mechanism, it felt very balanced in my hand.
The spray nozzle head was great too, it had several different stream widths and could be changed on the fly.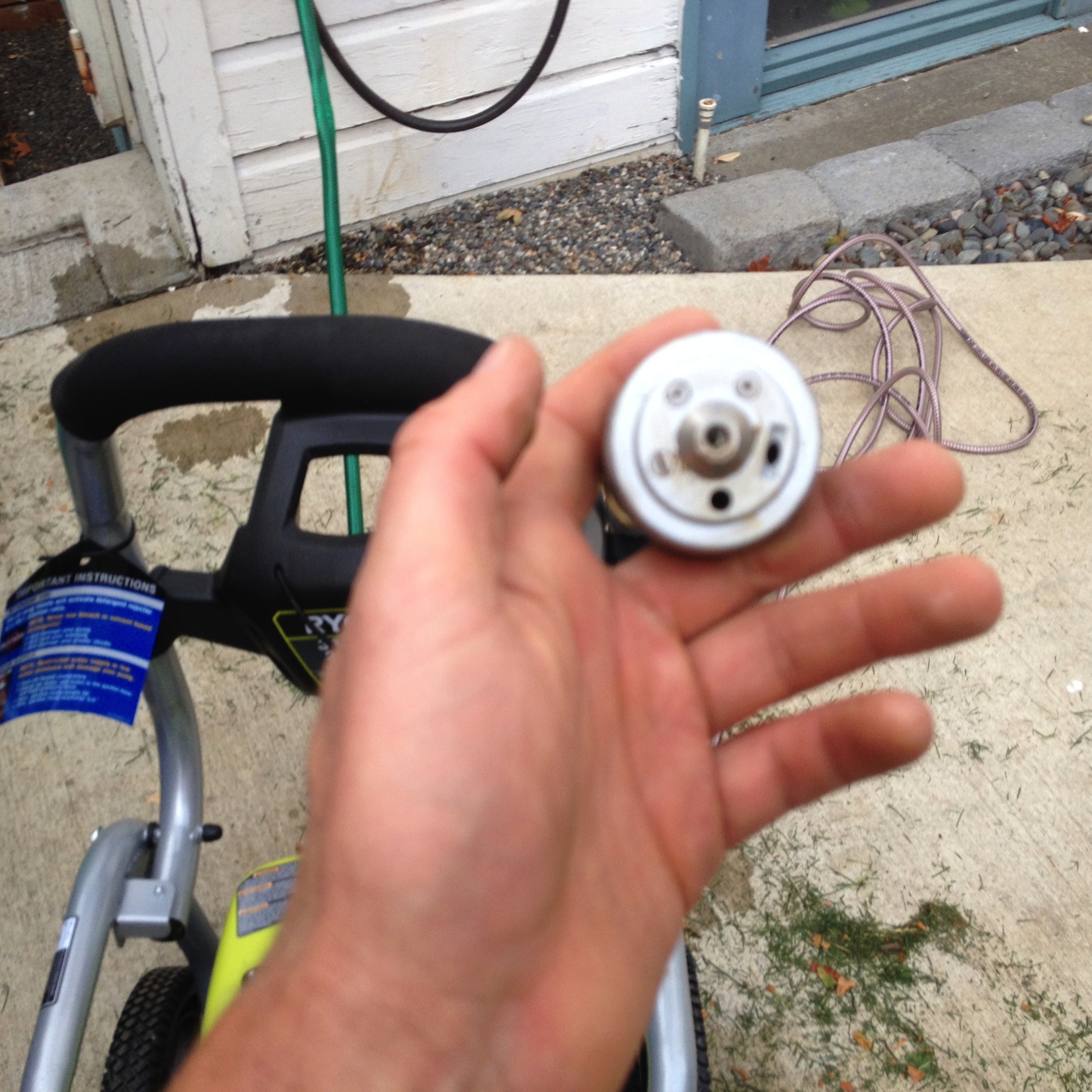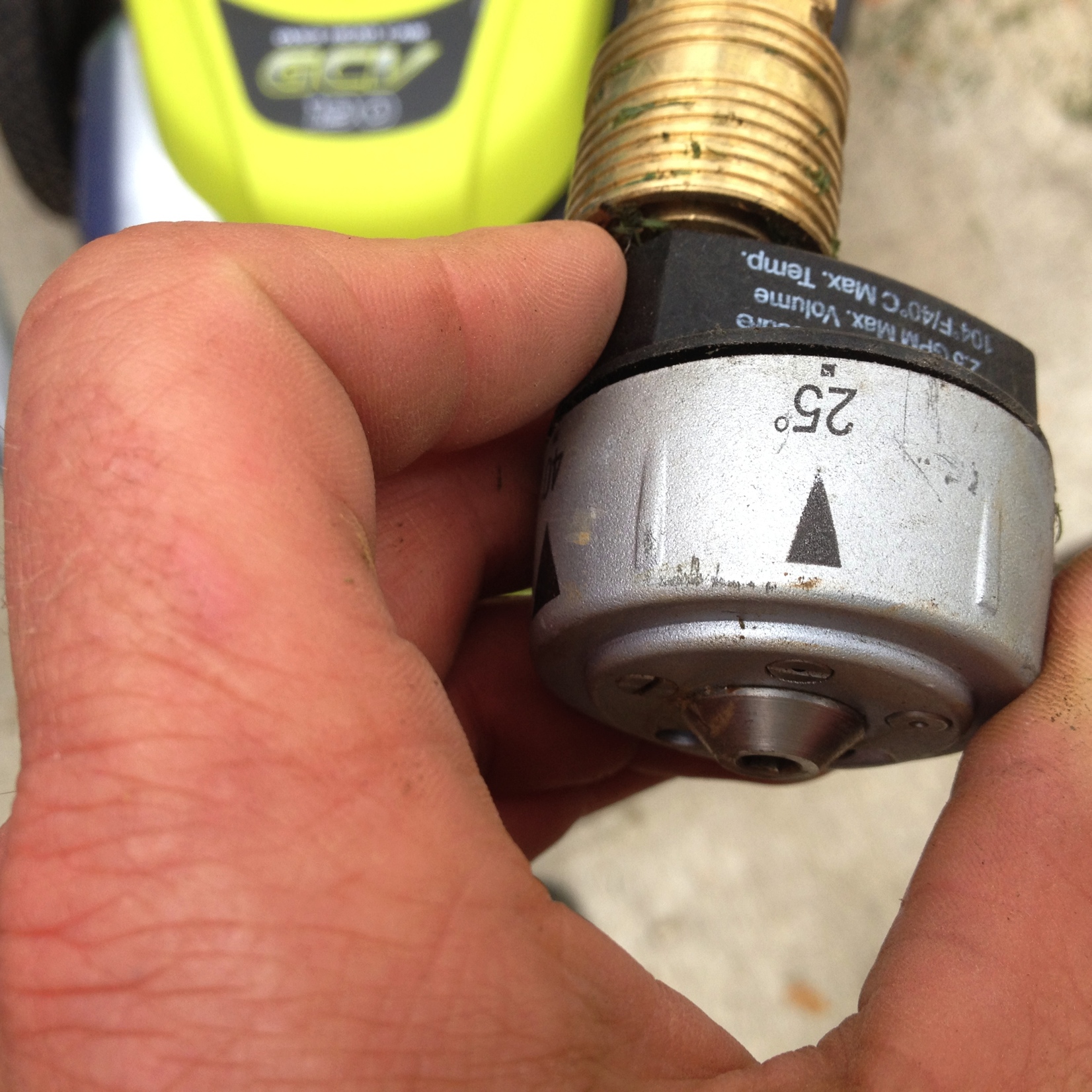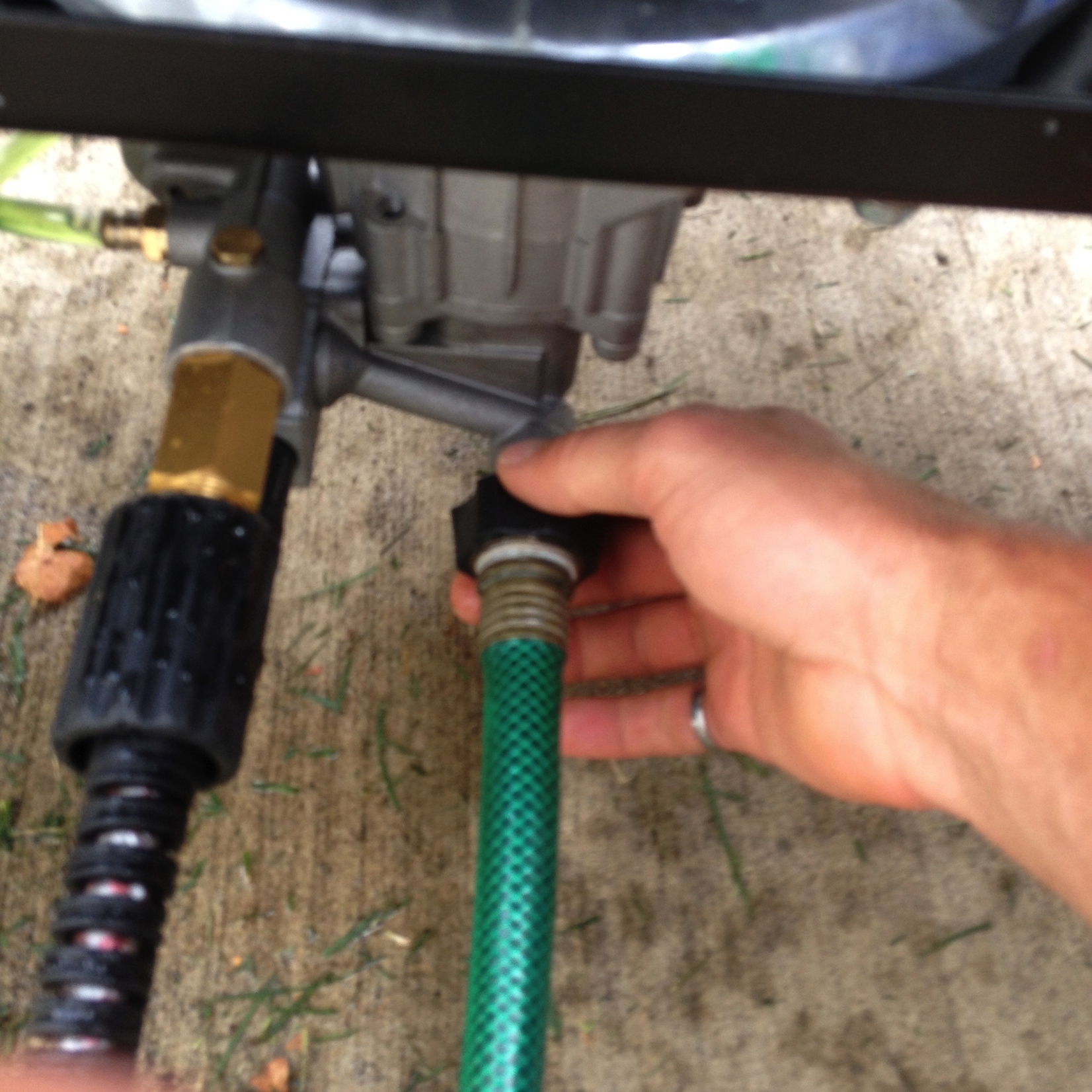 Another nice feature is the portability of the unit. Since it's gasoline powered there are no extension coords required. One is only limited by the length and location of their garden hose. The pressure washer hose itself is at least 15 ft long which gives it additional range that your garden hose won't have.
The unit is mounted on a sturdy frame and two had plastic heels, to make it easy to roll around the garage, driveway or yard.
Today's project is cleaning the fence around my backyard before sealing with water proof sealant. Since it is wet in Portland much of the year this is a very important precaution. I started of by simply spraying every inch of the fence, starting from the top and working my way down.
Initially I went over with the soap spray, then I proceeded, to use the 40 deg spray to rinse and clean the fence. In just an hour or so the entire fence, included the neighbor's side had been cleaned off and was ready to be sealed. Once the sealing was complete, I had so much time left in the day I went on a cleaning frenzy with the power washer. I cleaned out the garbage, compost, and recycle bins, I cleaned the underside of the lawnmower, the grill, and even the driveway. I was able to do all this about 2 hrs and never had to refill the gas tank! Things are really cleaned up around here! I was really impressed with how easily the sprayer is changed from one spray pattern to the next.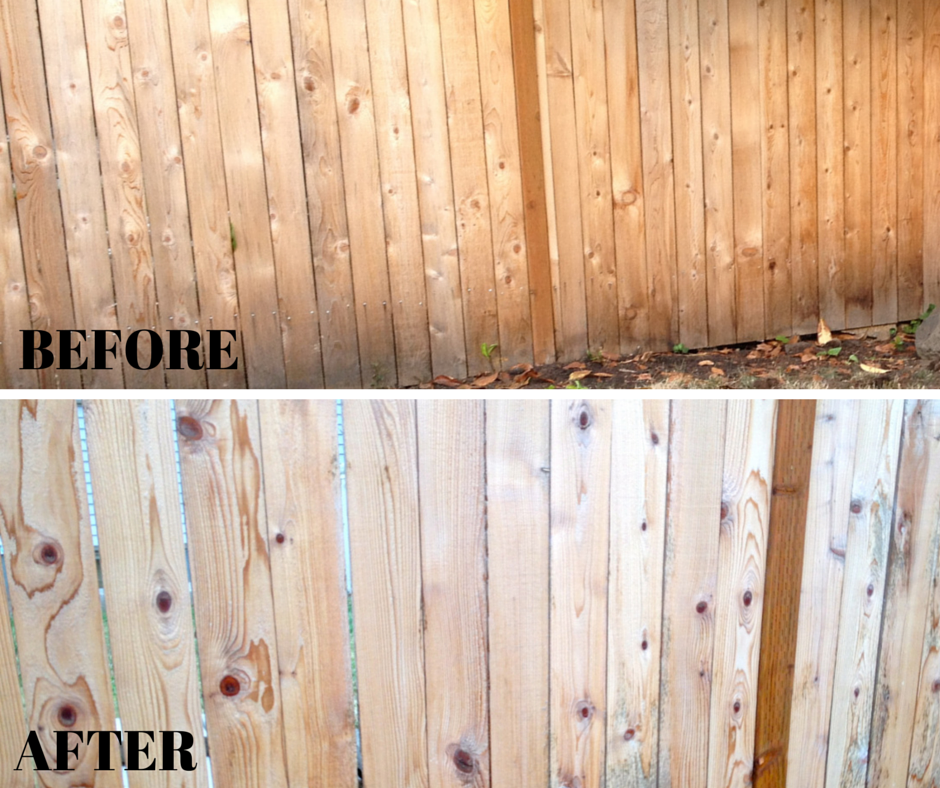 Well until next time, keep up the good work, and may you have pride in your work and green grass beneath your feet!