Posted by Keeping It In Perspective on 04/24/2014 at 2:11 PM in Lawncare, Garden Talk, Tutorials
"To paraphrase Oedipus, Hamlet, Lear, and all those guys, "I wish I had known this some time ago."― Roger Zelazny, Sign of the Unicorn
I recently watched a mildly amusing movie about a young man who had the gift of time travel. Many times during the roughly 90-minute movie, the main character repeatedly revisited episodes in his past to alter a seemingly insignificant past choice, resulting in a dramatically different future life outcome.
As a designer, I'm often called to a client's home to help rectify 20 year-old mistakes--trees growing into foundations, ungainly shrubs, poor drainage and/or nightmarishly difficult maintenance scenarios. Hindsight is wonderful.
How wonderful it would be to be a Read more
Posted by Keeping Portland Green on 06/04/2014 at 6:48 PM in Lawncare, Tutorials
One thing the Pacific Northwest is known for is rain. Many people believe it rains all the time here. Although it does rain a lot, it definitely does rain all the time. Generally from late October though April we have pretty steady rainfall, rarely a downpour, but more of a drizzle, but it is not everyday as many believe. This however does lead to a lot of plant growth, weeds, and grass getting very green in early spring. This requires a lot of spring cleaning of the yard. Having just acquired my new RYOBI 40V-X Expand-It String Trimmer with Expand-It edger attachment I was ready to give it a try, and get the yard looking great for spring.
Photo 1 - Trimmer and edger attachment, 40V Blower was used Read more
Posted by Keeping It In Perspective on 06/16/2014 at 5:41 PM in Lawncare, Tutorials
What qualities separate a memorable landscape from a blah blob? Often, it is how edges (real and implied lines) are defined—whether by a crisply edged lawn, hedge (or other plant mass) or a construct, like a path or wall. Take away its dramatic edges, and the Grand Canyon would be just a pleasant valley. Edges are lines that lead your eye through the landscape, giving importance to whatever lies on either side, as well as suggesting what one should do or see next.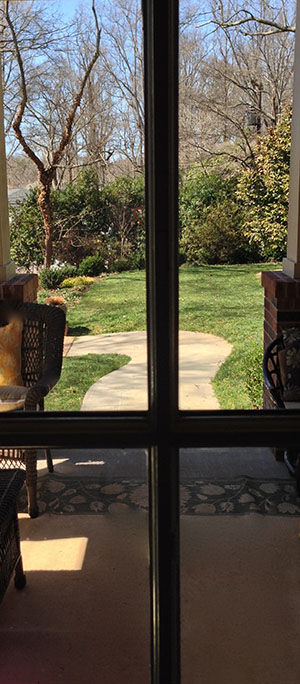 Do you remember, as a young child, playing with an educational toy that helped you learn shapes? Square in the square hole, triangle in the triangle hole? The edges of the voids provided clues as to which shape belonged where. The same Read more
Posted by Keeping It In Perspective on 06/16/2014 at 5:44 PM in Lawncare, Garden Talk, Tutorials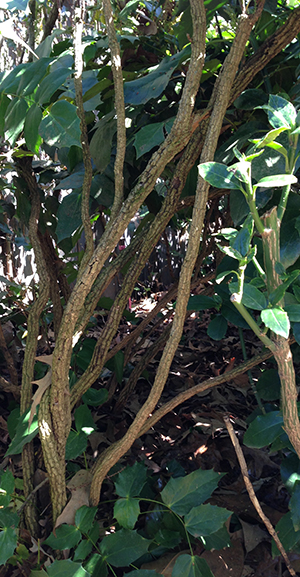 Before taking shears in hand, it's important to determine what type of plant you have as well as your reason for pruning.
Ask yourself the following questions:
Is the shrub leggy or sparsely leaved?
Is it evergreen needles or leaves?
Is it deciduous spring or fall blooming?
All answers serve to guide what to do when.
Between Two Shrubs
Use nature's cues—one being the appearance of daffodil foliage—as my signal that it is the perfect time to prune and shape evergreens.
Pruning early, before bud break, is especially important for broadleaf evergreens. Early pruning redirects the shrub's energy to produce fresh foliage, which will rapidly cloak newly denuded areas. Late summer and early fall Read more
Posted by Keeping Portland Green on 06/20/2014 at 6:06 PM in Lawncare, Tutorials
Now that we have nearly reached the beginning of summer, the days are much longer, the famous Pacific Northwest rains have nearly stopped for the summer, the days are warm and the evenings are cool. Perfect condition for growing and lush healthy lawn. Luckily my new RYOBI 20" 40V brushless mower arrived just in time to keep the lawn under control and looking its best.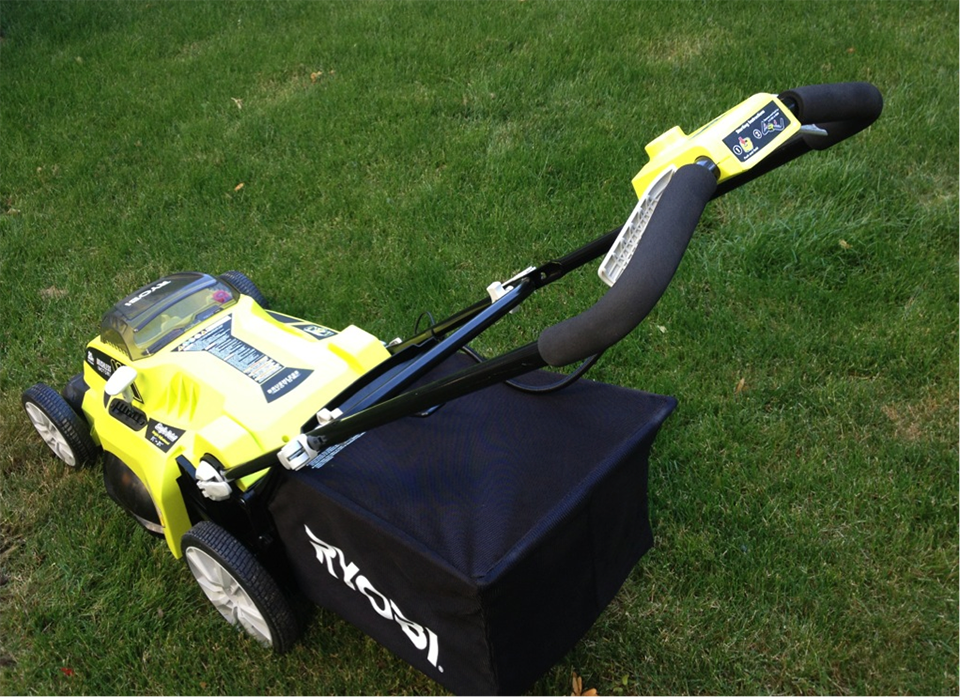 Setup was a breeze, I was able to pull it out of the box and have it ready to roll in about 5 minutes. It required a few quick steps, of unfolding the push handle and latching it in place. I really liked the unique quick release design of the handle fasteners. Anyone that's a cyclist will recognize RYOBI borrowed the time tested quick Read more
Posted by Dad Knows Best on 09/19/2014 at 4:18 PM in Outdoor Cleaning, Tutorials
It was that time of year again. Summer is over in Western NY and we had to pull the boat out of the water and clean it before taking it home.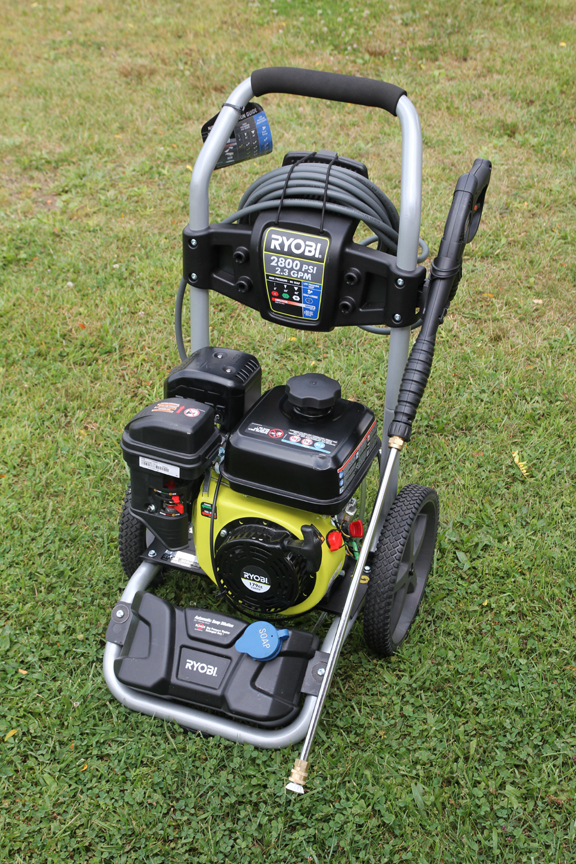 Cleaning the boat is always a chore and never much fun but the RYOBI 2800 pressure washer made it so much easier! It was very easy to assemble and then we were off to clean the boat.
It is setup really nice for holding the cleaning accessories. The hose winds up and attaches on the back for compact storage. Having a holder on the side for the gun was a nice feature, very convenient. The large wheels made it easy to move it around a 25ft boat and trailer to get the whole thing clean. It starts right up and runs super quiet. I was honestly impressed with how quite Read more
Posted by RYOBI Outdoor on 11/05/2014 at 11:19 PM in Tutorials, DIY Inspiration
Who ever thought you'd use a
chainsaw
for home decor? ...but logs are
everywhere
this season. Lets face it: bringing outside in is
in
this year. So we put the
RYOBI 40V Brushless Chainsaw
to work creating some lovely log-inspired designs for the home. First project? Log sliver place settings!
This project couldn't get any easier. We used the RYOBI 40V Brushless Chainsaw to cut slivers of a dead, dry log that were each about 1" thick.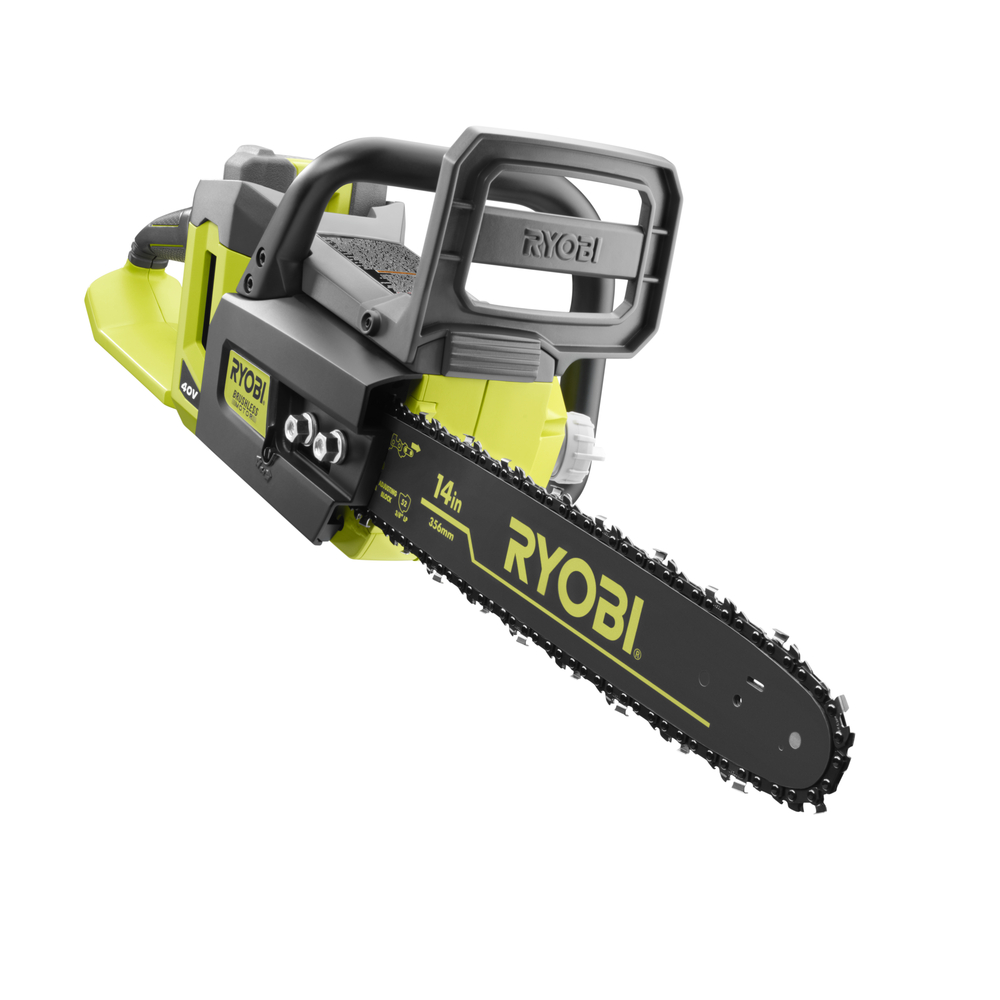 Then, we used the RYOBI 18V ONE+ Corner Cat Finish Sander to smooth the entire sliver. This took about 5 full minutes per log piece.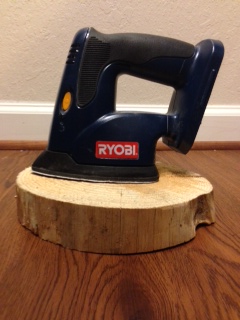 After just about 20-30 minutes of initially starting the project, we were ready to stain the wood. We followed the directions provided on Read more
Posted by Dad Knows Best on 11/24/2014 at 10:21 PM in Outdoor Cleaning, Tutorials, Weather the Storm
Living in Western New York, the RYOBI 40 Volt Snow Blower is a must-have.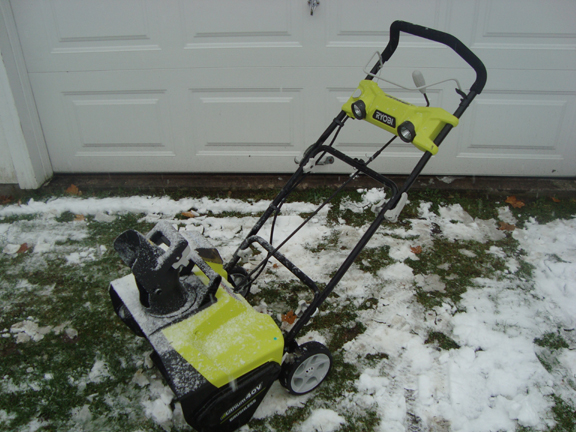 It was very simple to assemble and done in about 10 minutes.
You hit the button and it starts right up, runs smooth and is extremely quiet. So light weight you can use it on the deck which is so much better than throwing snow over the railing.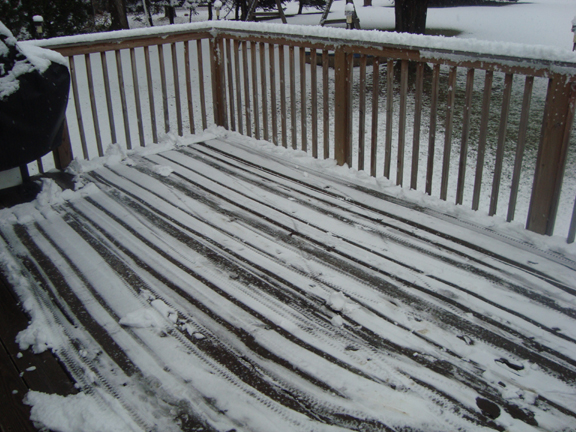 I love my RYOBI 40 Volt Snow Blower for cleaning the decks and sidewalks. It moves easily through the snow and is able to get pretty low on the deck. I cleaned my 120 ft. driveway with about 6 inches of snow in 20 minutes.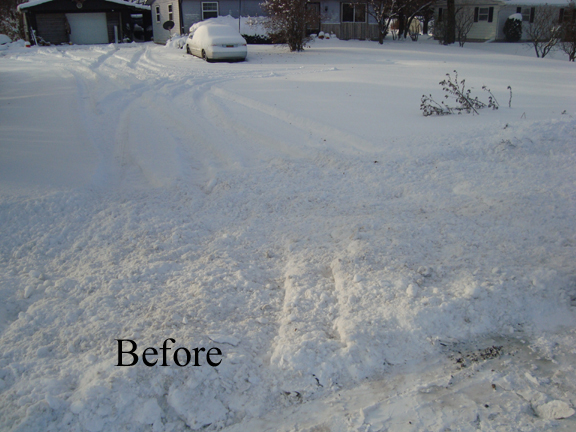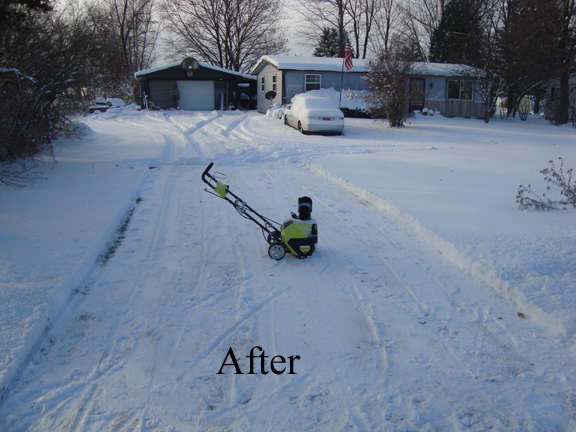 I was surprised how nice it went through wet and heavy snow without plugging up. It throws light snow with ease.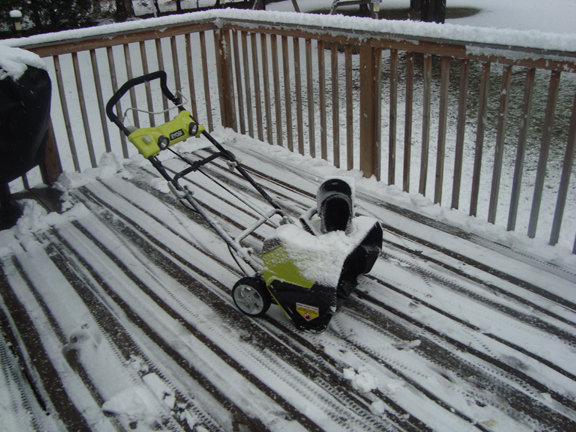 This is a great snow blower!
Posted by RYOBI Outdoor on 12/23/2014 at 5:51 PM in Lawncare, Outdoor Cleaning, Tutorials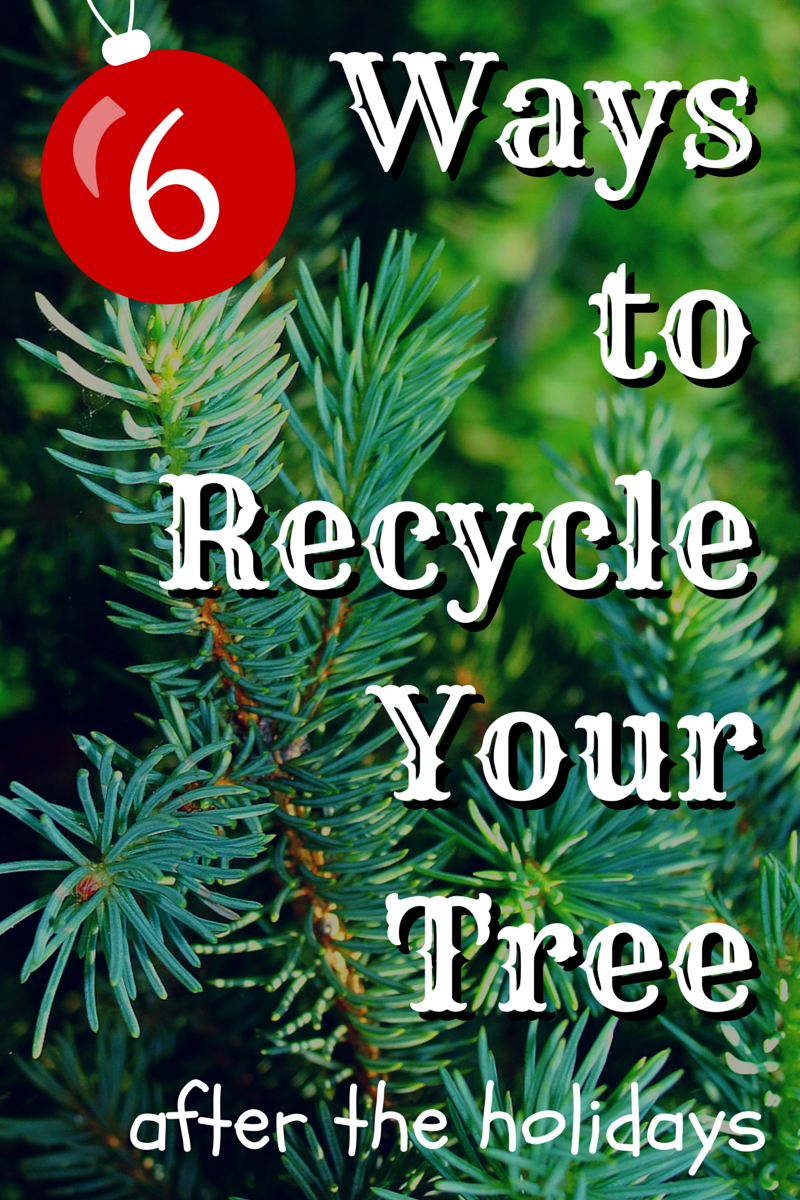 Don't just get rid of your real Christmas tree after the holidays - recycle it! Here are a few ideas of how you can use your tree after the presents are unwrapped and the new year has begun:
USE PINE NEEDLES AS MULCH
Pine needles are excellent mold free ground covering and work great for ground covering crops like strawberries.
INSULATE PERENNIALS
Cut off the boughs from your tree and lay them over your perennial beds for extra cover/protection during the winter.
EDGE YOUR GARDEN BEDS
Cut your tree trunk into thin (about 1.5 inches) circles and then in half. Line your garden bed edge with the half circles for a decorative, natural touch.
MULCH IT
Rent a mulcher and recycle your tree into Read more
Posted by RYOBI Outdoor on 01/16/2015 at 2:49 PM in Lawncare, Garden Talk, Outdoor Cleaning, Tutorials
Today, more than ever, it is important to pay attention to the type of gas you put in your small engine outdoor power equipment.
Ethanol is being added to fuel more frequently and in higher doses. Higher ethanol blends tend to be less expensive but they will really cause problems for your tools as time goes on. Would you rather save a little now and pay for it later, or pay a little more to have your tools running for much longer?
4 Facts About Ethanol:
1. Fuel with more than 10% ethanol can corrode metals and rubber that are found in your small engine. This causes the engine to break down quicker.
2. It is actually illegal to use gas with more than 10% ethanol in your small engines!
3. The more Read more
Posted by Dad Knows Best on 06/11/2015 at 4:46 PM in Outdoor Cleaning, Tutorials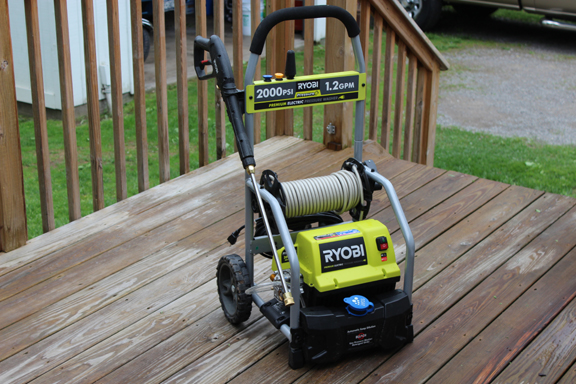 My RYOBI 2000 PSI Electric Pressure Washer did an excellent job cleaning the wood deck and wood furniture.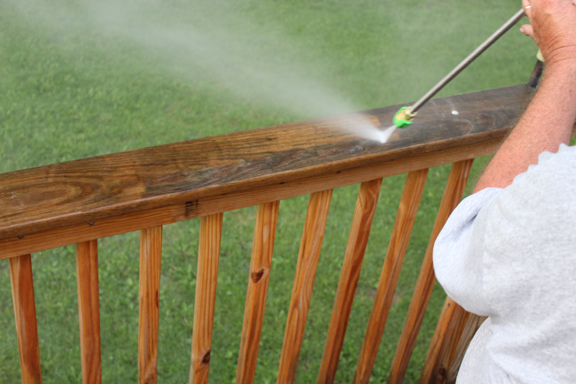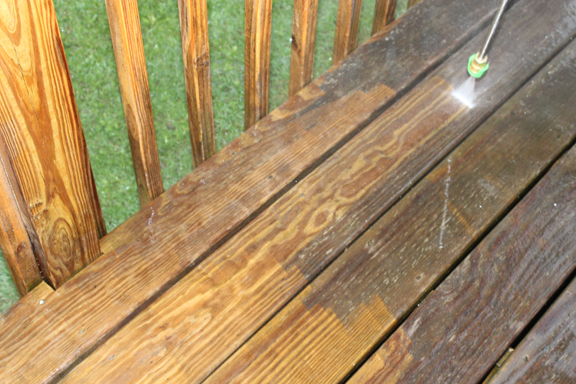 You could see the dirt just wash right off with the water pressure. The on-board soap tank made it really easy to use soap for cleaning too. The before pictures and after pictures are really impressive!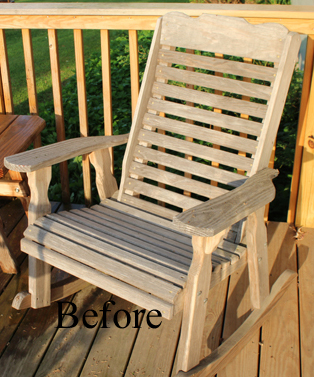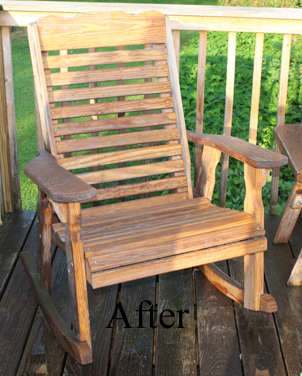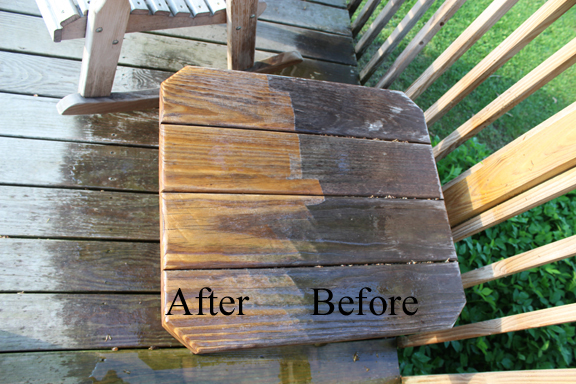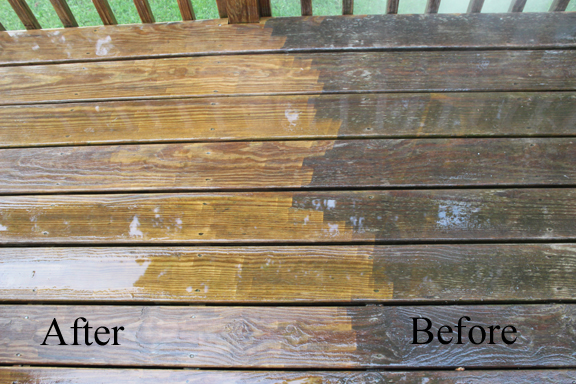 The large wheels on the pressure washer were very convenient and made it easy to move around as you work. It was very quiet when running.
The RYOBI 2000 PSI Pressure Washer has a reel to wind up the water hose and a holder for the wand on-board to keep everything neat. It has a long power cable with a GFI built onto the cord making it safer to use.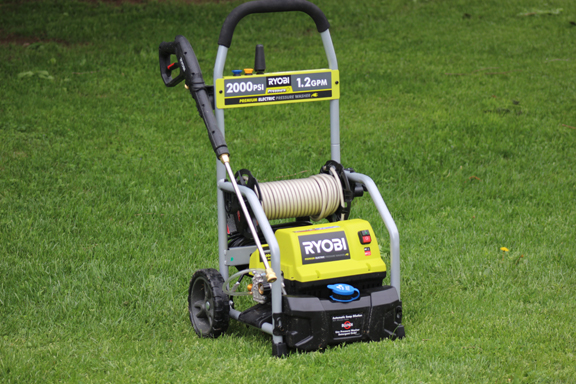 The RYOBI 2000 PSI Electric Pressure Read more
Posted by Dad Knows Best on 06/11/2015 at 4:54 PM in Lawncare, Tutorials
The 18V RYOBI One+ String Trimmer is light weight and easy to use! It has excellent battery run time.
The adjustable head makes it easy to get into hard to reach places like under the camper and around the awning poles.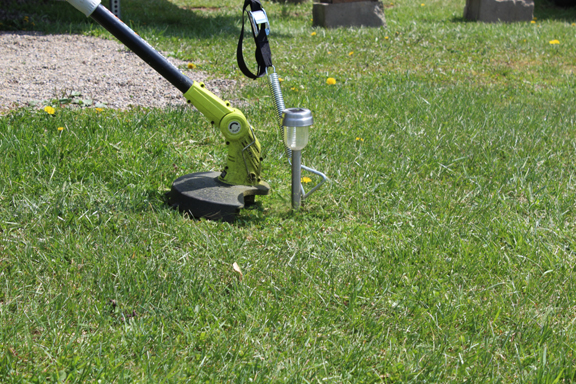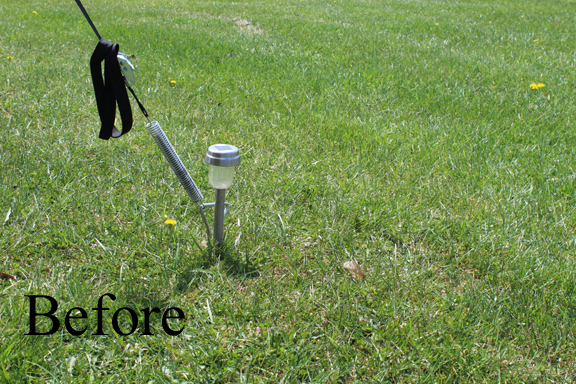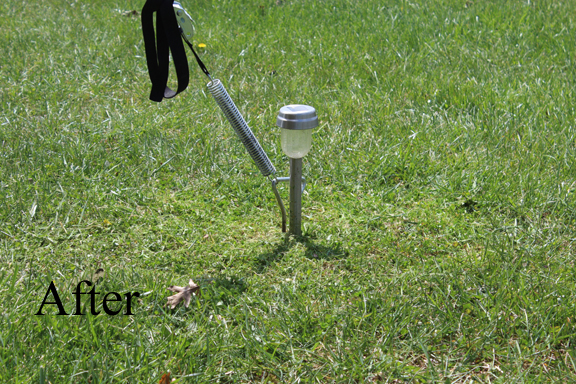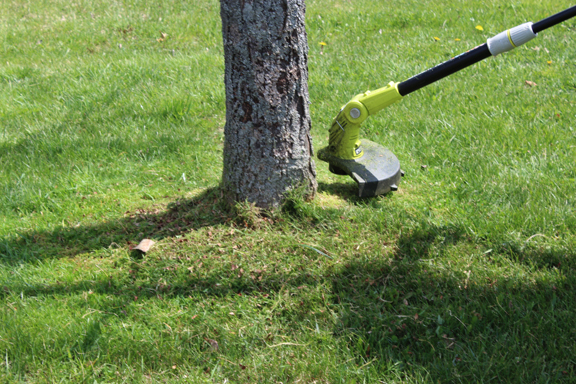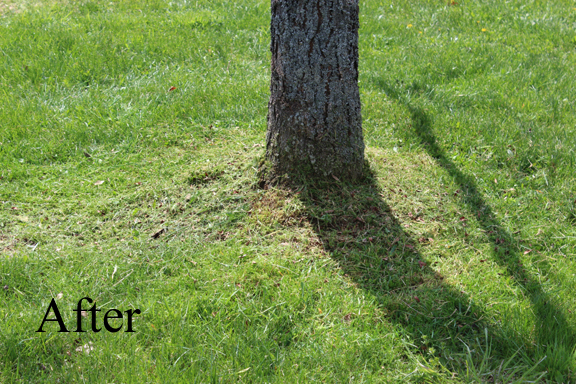 When using the 18V One+ String Trimmer the guard did a good job of keeping the grass from flying all over me. It's nice to finish a job and not have your legs covered in grass!
The trimmer can also be shortened and the handle folds down to make it easy to store in small spaces.
We use this at our campsite because it is so easy to store and light weight to carry around.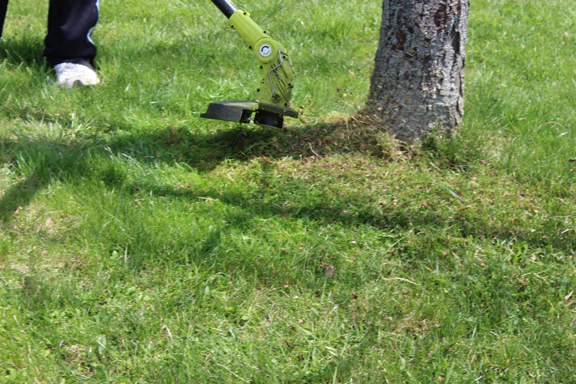 We love using this trimmer at camp!
Posted by Dad Knows Best on 06/15/2015 at 1:48 PM in Lawncare, Tutorials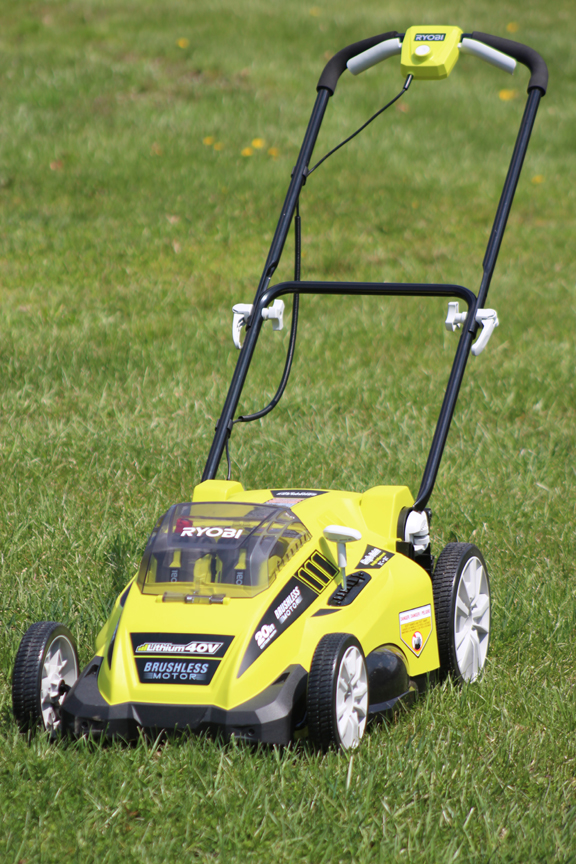 I absolutely love my RYOBI 40V lawn mower!!! The 40V RYOBI Brushless Lawn Mower was very impressive! It is so easy to start with just the push of a button, light weight, and easy to push. It is also very quiet which is unique in a lawn mower.
I really like the one lever deck adjustment which allows you to raise or lower from 1 1/2in. to 3 1/2in. height. It has great battery life! I did my lawn at camp with only one battery but it's nice having an extra battery on board just in case.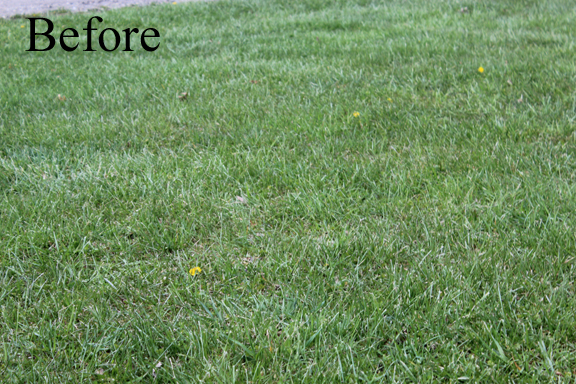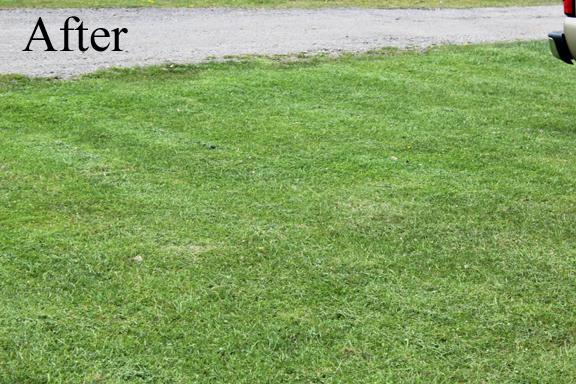 The handle is quick and easy to fold down for transporting or small storage places. It is nice not to have to worry about gas or the mess from fluid leaking during storage or transport.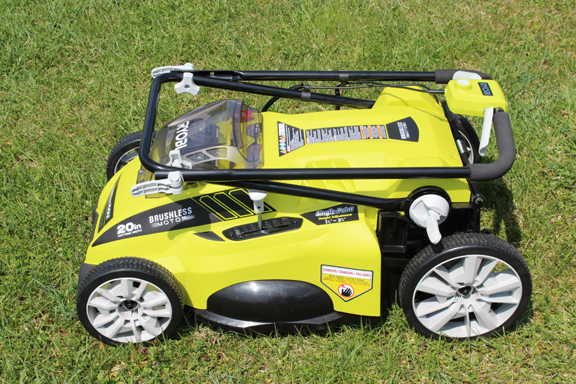 The underside of the deck Read more
Categories
Blog Archives
Related Blogs