Posted by RYOBI Outdoor on 10/02/2014 at 2:28 PM in Lawncare, Outdoor Cleaning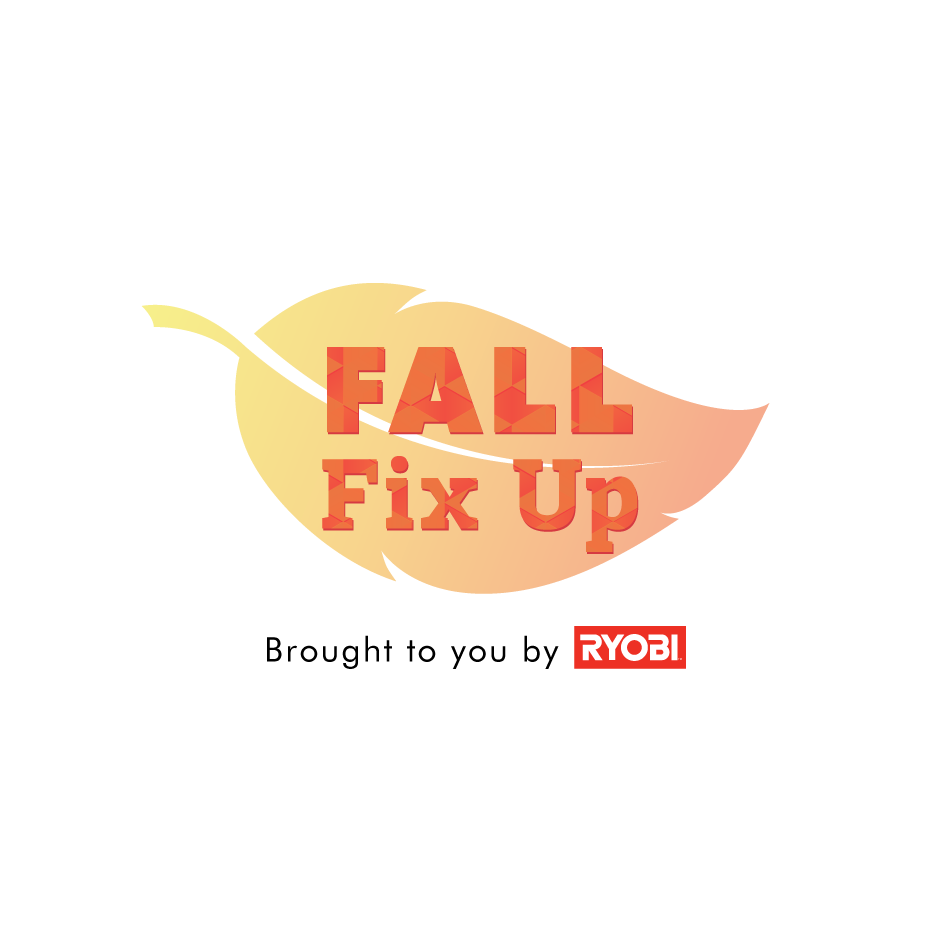 It's that time of year again. It's that Monday-night-football, pumpkin-spice-everything, flannels-and-bonfires-and-apple-picking season. It's also time to prepare your outside oasis for the colder months. Use some of our Fall Fix Up tips and tools to help get your yard sweater-weather-ready!
1. Lightly trim branches close to the house. Be careful not to over do it, but trim your trees enough that they will be out of reach this winter. Keep in mind that branches hang lower with snowfall, and whip around in heavy winds. You can use a number of tools to accomplish trimming. Select a RYOBI Chainsaw based on your preference for cordless, corded or gas; the diameter of the branches you're cutting; and the heightRead more
Posted by Dad Knows Best on 10/13/2014 at 4:27 PM in Lawncare, Outdoor Cleaning
Amazing Saw!!! After trimming the trees in my yard, we had tree limbs that needed to be cut into fire wood.
This RYOBI 40V saw is light weight and has incredible power.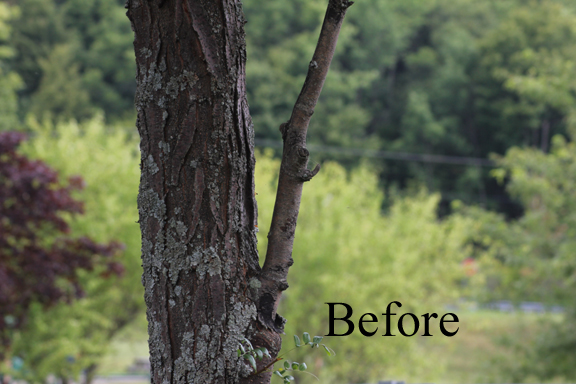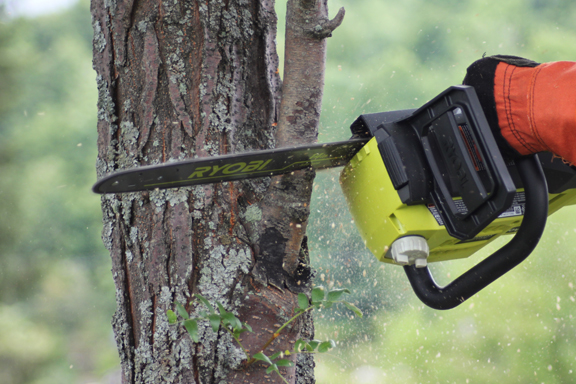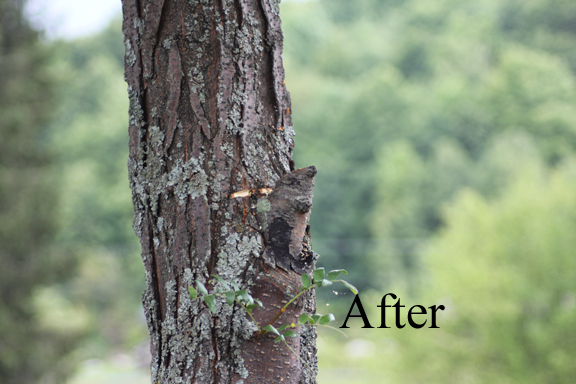 It cut through wood so fast we actually had to slow down just to get the picture to take. Otherwise by the time the picture clicked the saw was through the log.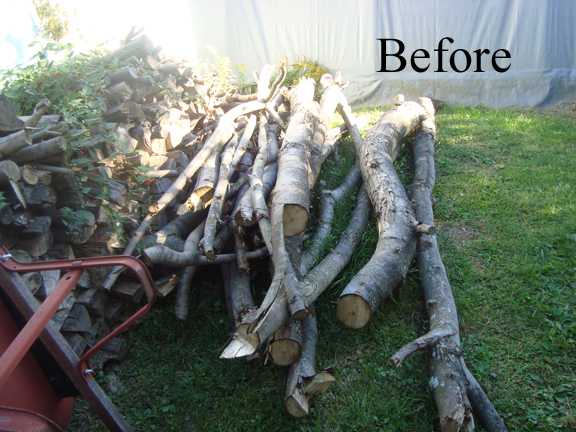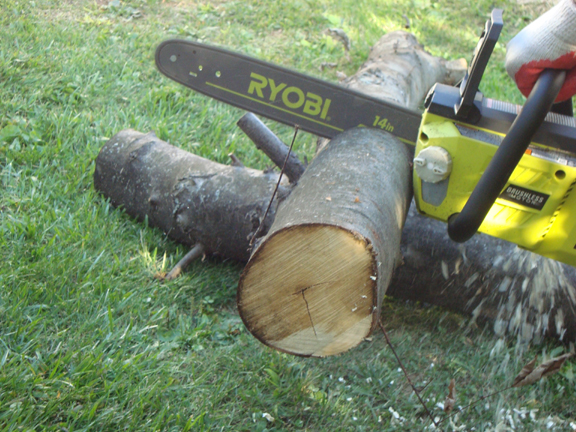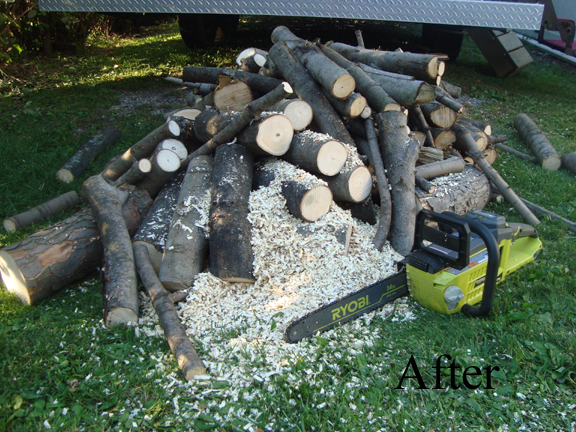 It had a very long battery life, cutting the entire pile of wood in the picture in about 15 minutes with battery to spare.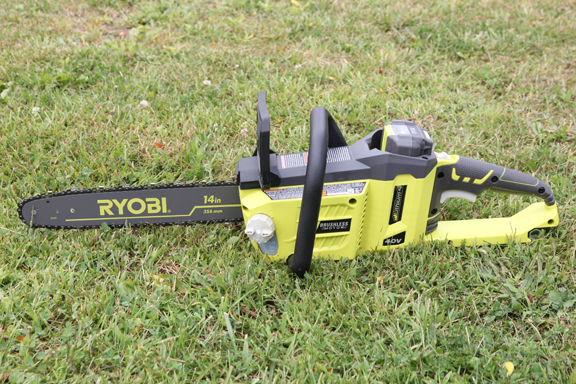 The recharge time on it is also quick. My RYOBI 40V Chainsaw made cutting through this pile easy work!
Posted by Dad Knows Best on 10/29/2014 at 3:35 PM in Lawncare, Outdoor Cleaning
No back breaking raking this year!!! Every fall the leaves cover the yard and my porch. This year instead of using a rake and spending hours doing back breaking labor.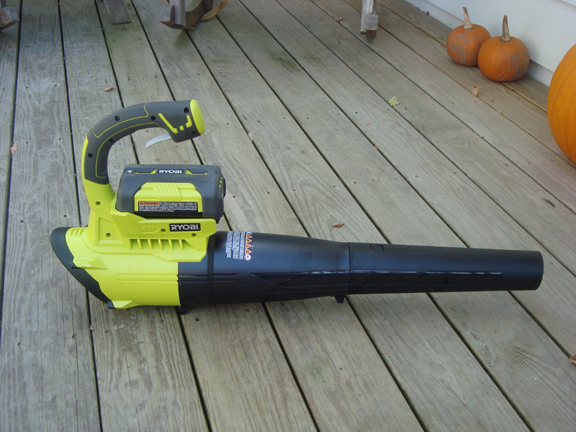 I used my RYOBI 40V blower and cleaned up the yard fast!
It took less than 20 minutes and I could see the lawn again.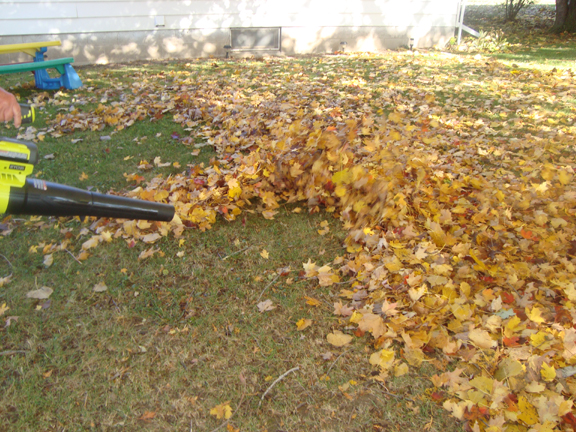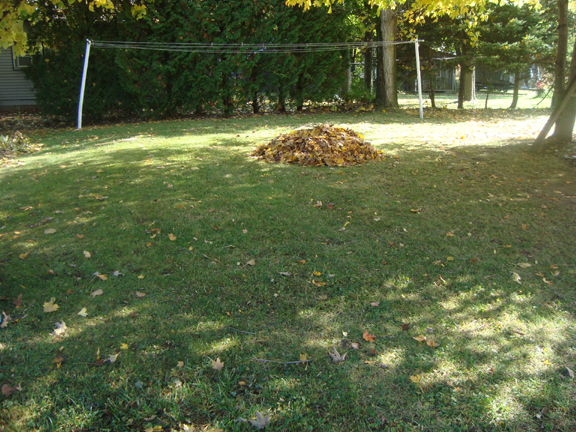 The porch was cleared in seconds!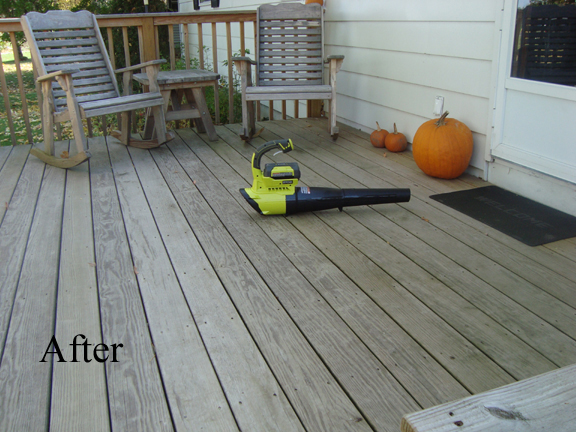 I love the RYOBI Blower's variable speed, the air could blow lightly when I needed it and vary up to a very strong air flow to move larger volumes of leaves.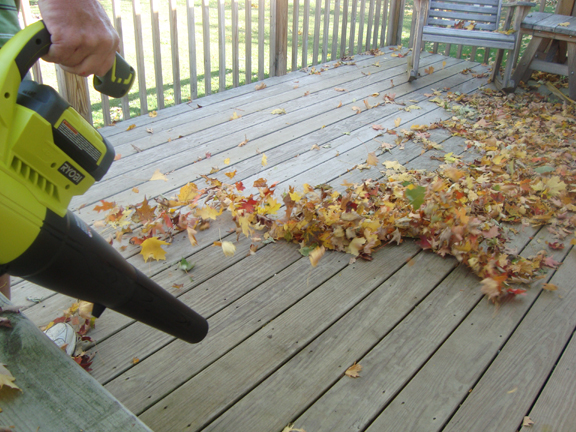 The light weight and curved design of the handle makes it easy work at the touch of your fingers. With the RYOBI 40V I won't have to use a rake again. I love it!
Categories
Blog Archives
Related Blogs