Posted by First Yard Bob on 06/03/2014 at 7:31 PM in Lawncare
As a long time fan of RYOBI's power tools, and now as a new home homeowner with no HOA to take care of the yard, I decided to put their lawn tools to the test.
Now I'm not foreign to lawn work, as a kid my father had me mowing half an acre with a push mower, trimming around the house and sidewalks, and cutting down plenty of dead branches among other chores. So after years of getting "exercise" around the house I determined that I liked riding my bike as exercise a lot more. Hence, apartment living and town homes it was. That is until now with 1.3 acres of lawn maintenance.
Having had a few shoulder issues the concept of yanking a cord to get a little noisy gas engine to turn over after 5 minutes was notRead more
Posted by Roots and Boots on 06/04/2014 at 3:19 PM in Farm Life, Garden Talk
Its spring time which means it's the ideal time for those cool weather vegetables to be planted. The area beside our greenhouse was prepped with gold ole horse manure over the winter and has cured nicely. Now it's time to till it in. Lee brought over his 40V-X Expand-It String Trimmer with Expand-It Cultivator attachment so I could work the soil. WOW! Couldn't believe how well it worked. A must have tool for working small spaces. The life of the battery is amazing and the tool itself is so light weight! At first I didn't know how well it would perform and how powerful the unit it would be because of its light weight stature. But it did indeed have a PUNCH and was very easy to maneuver.
In the future it'sRead more
Posted by Keeping Portland Green on 06/04/2014 at 6:48 PM in Lawncare, Tutorials
One thing the Pacific Northwest is known for is rain. Many people believe it rains all the time here. Although it does rain a lot, it definitely does rain all the time. Generally from late October though April we have pretty steady rainfall, rarely a downpour, but more of a drizzle, but it is not everyday as many believe. This however does lead to a lot of plant growth, weeds, and grass getting very green in early spring. This requires a lot of spring cleaning of the yard. Having just acquired my new RYOBI 40V-X Expand-It String Trimmer with Expand-It edger attachment I was ready to give it a try, and get the yard looking great for spring.
Photo 1 - Trimmer and edger attachment, 40V Blower was usedRead more
Posted by Roots and Boots on 06/05/2014 at 5:13 PM in Farm Life
Here at the farm we get out and pick our pastures to clean up 'high traffic areas' occasionally. If you are not familiar with the term, the definition of a high traffic area is where the horses leave lots of manure for us!! Henry and Riggs are both very curious horses but Riggs particularly wanted to help on this day. Unfortunate for us, we weren't able to teach him how to actually help us. What a ham!!
Posted by Keeping It In Perspective on 06/16/2014 at 5:41 PM in Lawncare, Tutorials
What qualities separate a memorable landscape from a blah blob? Often, it is how edges (real and implied lines) are defined—whether by a crisply edged lawn, hedge (or other plant mass) or a construct, like a path or wall. Take away its dramatic edges, and the Grand Canyon would be just a pleasant valley. Edges are lines that lead your eye through the landscape, giving importance to whatever lies on either side, as well as suggesting what one should do or see next.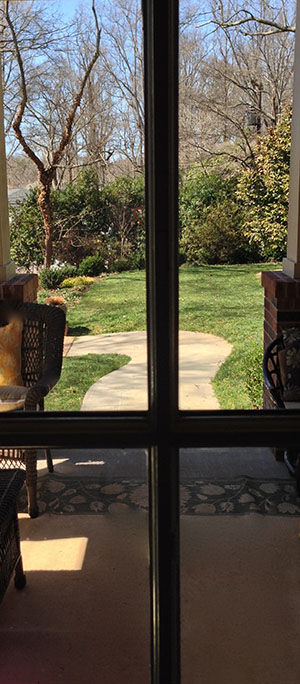 Do you remember, as a young child, playing with an educational toy that helped you learn shapes? Square in the square hole, triangle in the triangle hole? The edges of the voids provided clues as to which shape belonged where. The same principleRead more
Posted by Keeping It In Perspective on 06/16/2014 at 5:44 PM in Lawncare, Garden Talk, Tutorials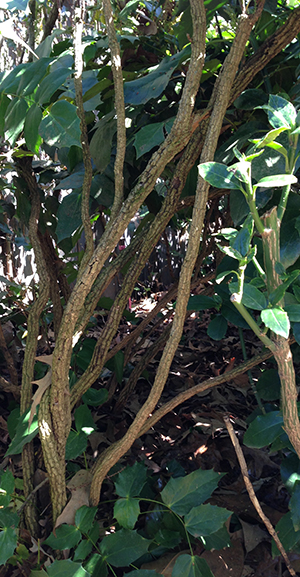 Before taking shears in hand, it's important to determine what type of plant you have as well as your reason for pruning.
Ask yourself the following questions:
Is the shrub leggy or sparsely leaved?
Is it evergreen needles or leaves?
Is it deciduous spring or fall blooming?
All answers serve to guide what to do when.
Between Two Shrubs
Use nature's cues—one being the appearance of daffodil foliage—as my signal that it is the perfect time to prune and shape evergreens.
Pruning early, before bud break, is especially important for broadleaf evergreens. Early pruning redirects the shrub's energy to produce fresh foliage, which will rapidly cloak newly denuded areas. Late summer and early fallRead more
Posted by Keeping Portland Green on 06/20/2014 at 6:06 PM in Lawncare, Tutorials
Now that we have nearly reached the beginning of summer, the days are much longer, the famous Pacific Northwest rains have nearly stopped for the summer, the days are warm and the evenings are cool. Perfect condition for growing and lush healthy lawn. Luckily my new RYOBI 20" 40V brushless mower arrived just in time to keep the lawn under control and looking its best.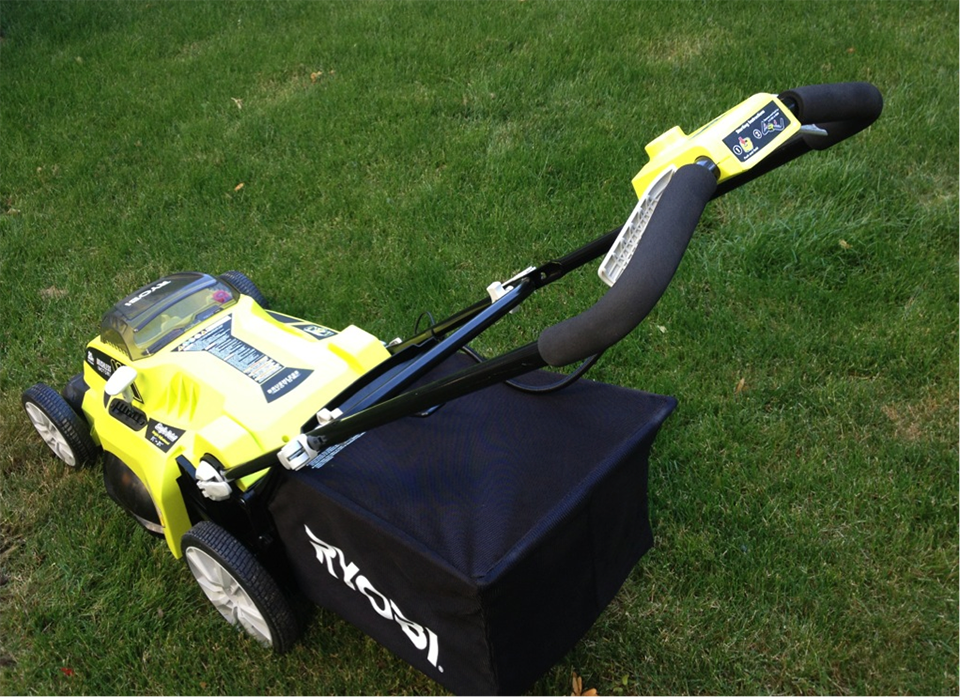 Setup was a breeze, I was able to pull it out of the box and have it ready to roll in about 5 minutes. It required a few quick steps, of unfolding the push handle and latching it in place. I really liked the unique quick release design of the handle fasteners. Anyone that's a cyclist will recognize RYOBI borrowed the time tested quickRead more
Categories
Blog Archives
Related Blogs