Blog
---
Posted by Dad Knows Best on 06/23/2015 at 7:36 PM in Lawncare
The RYOBI 40v Expand-it Tool Attachments are awesome!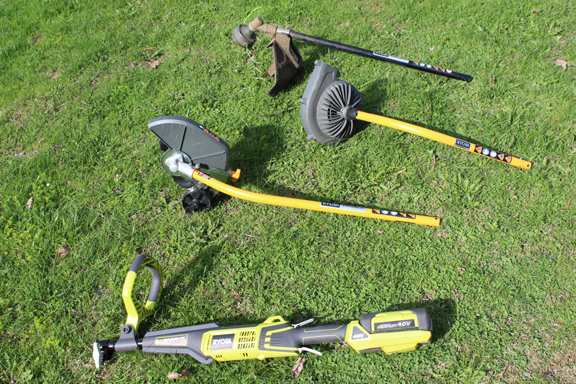 I didn't realize how convenient it would be to have the ability to do more than trim with my 40V-X RYOBI Trimmer.
The attachments are very easy to connect and switch from one tool to the next. You simply loosen the clap and slide the tool on till it snaps in.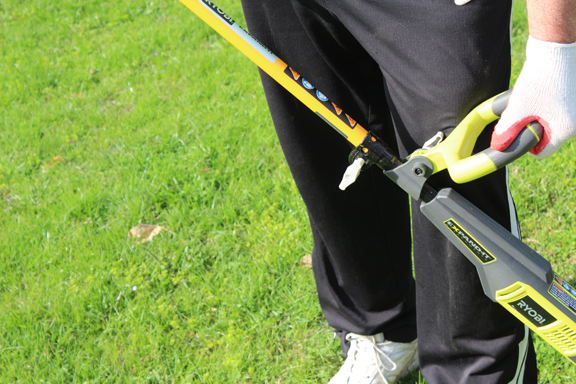 With the click of a button you are able to take off one tool and put a new one on.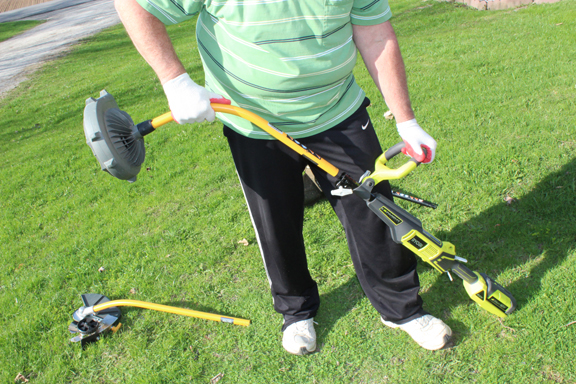 This transforms one tool into several to use for many applications.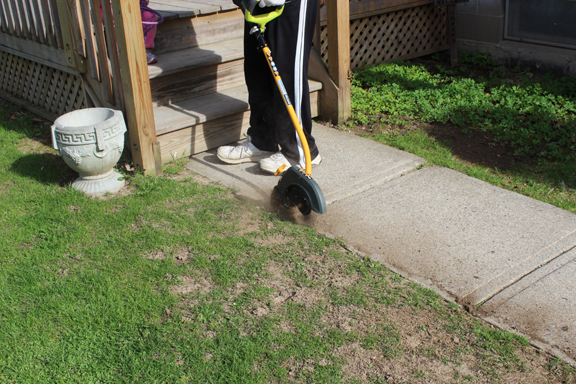 This feature saves storage space which is so great!
---
Posted by Dad Knows Best on 06/23/2015 at 3:17 PM in Lawncare
My sidewalk has been in for over 20 years and has never been edged.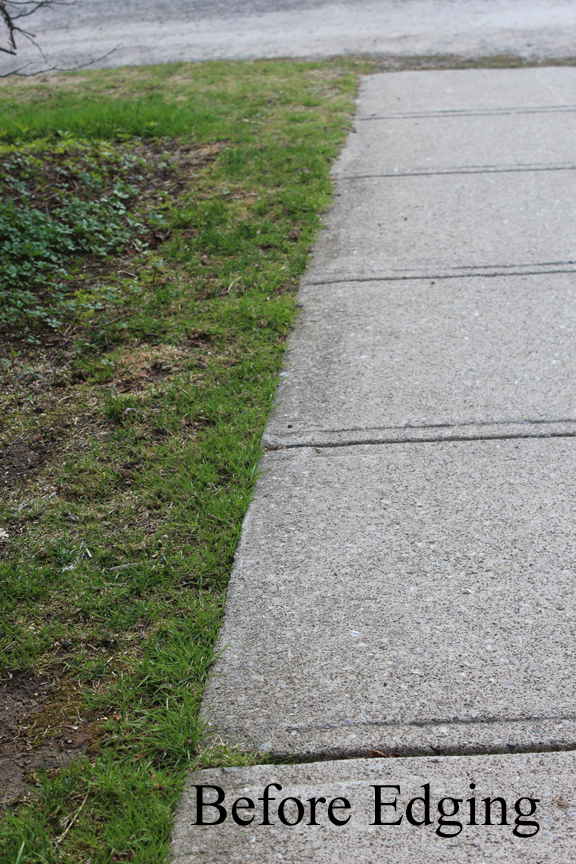 I used my RYOBI 40v Expand-it Edger attachment and wow did it do a great job!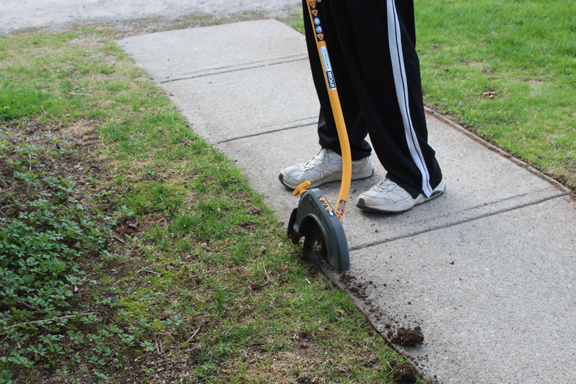 I just ran the edger down along the sidewalk and the job was done with very little effort.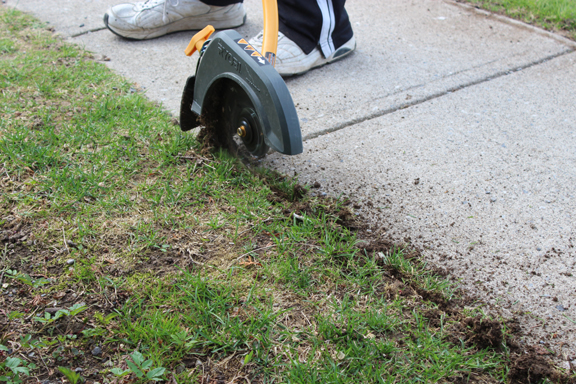 It looks excellent with a crisp edge now.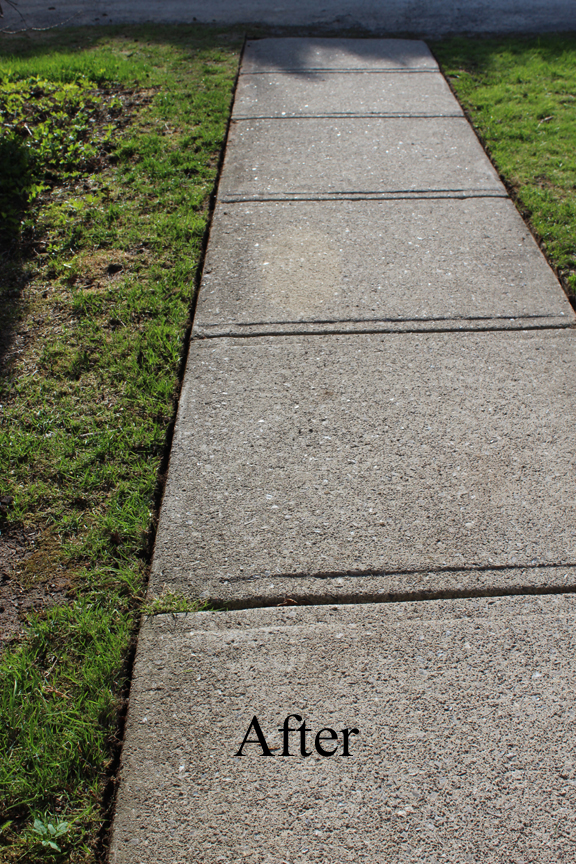 I then popped the edger off and snapped the RYOBI 40v Expand-it blower attachment on to blow the grass clippings off the sidewalk.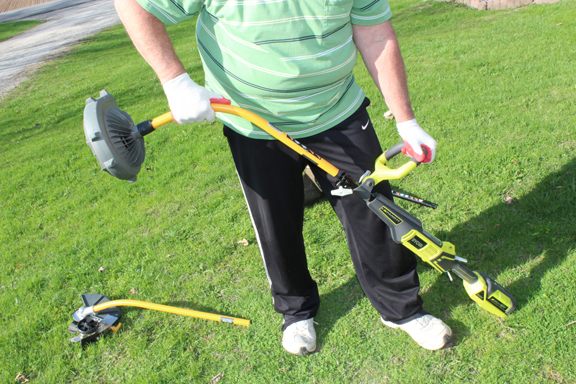 I love the versatility in the attachments that allows me to get many jobs done all with one tool!
These are great tools to use and my yard looks fantastic!
---
Posted by Dad Knows Best on 06/15/2015 at 1:48 PM in Lawncare, Tutorials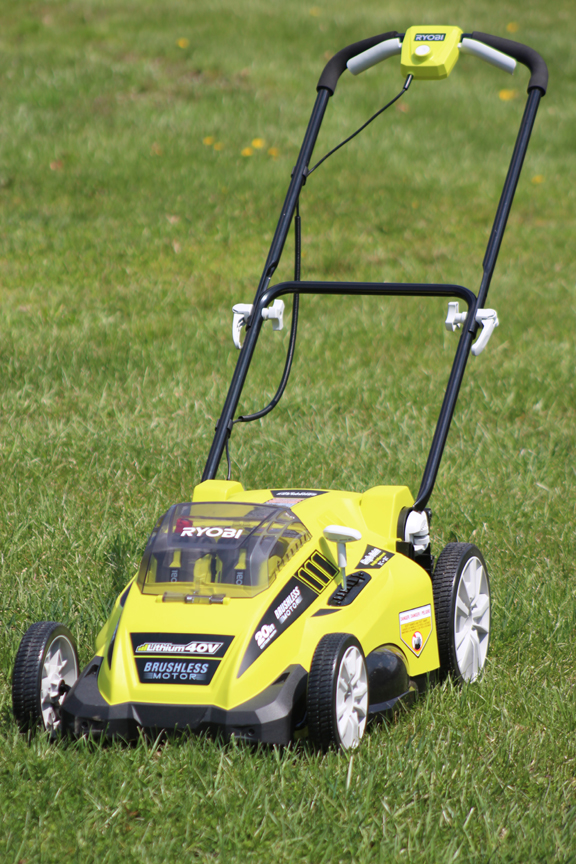 I absolutely love my RYOBI 40V lawn mower!!! The 40V RYOBI Brushless Lawn Mower was very impressive! It is so easy to start with just the push of a button, light weight, and easy to push. It is also very quiet which is unique in a lawn mower.
I really like the one lever deck adjustment which allows you to raise or lower from 1 1/2in. to 3 1/2in. height. It has great battery life! I did my lawn at camp with only one battery but it's nice having an extra battery on board just in case.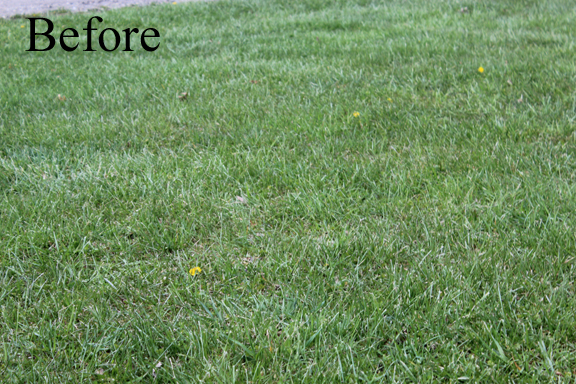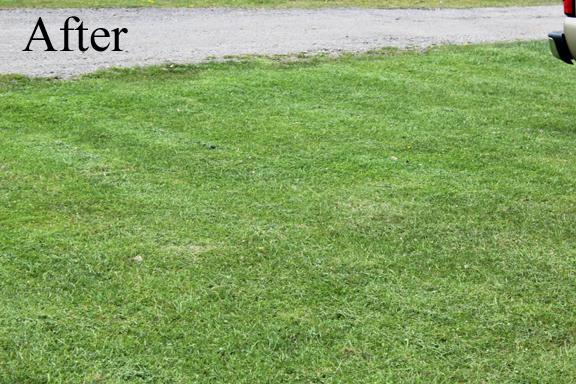 The handle is quick and easy to fold down for transporting or small storage places. It is nice not to have to worry about gas or the mess from fluid leaking during storage or transport.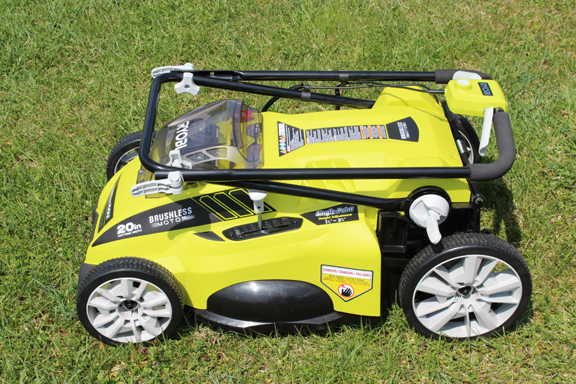 The underside of the deck Read more
---
Posted by Dad Knows Best on 06/11/2015 at 4:54 PM in Lawncare, Tutorials
The 18V RYOBI One+ String Trimmer is light weight and easy to use! It has excellent battery run time.
The adjustable head makes it easy to get into hard to reach places like under the camper and around the awning poles.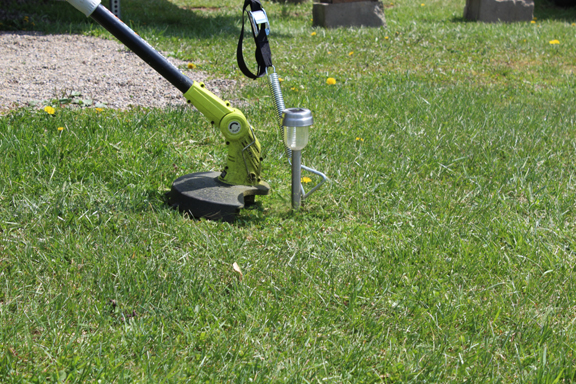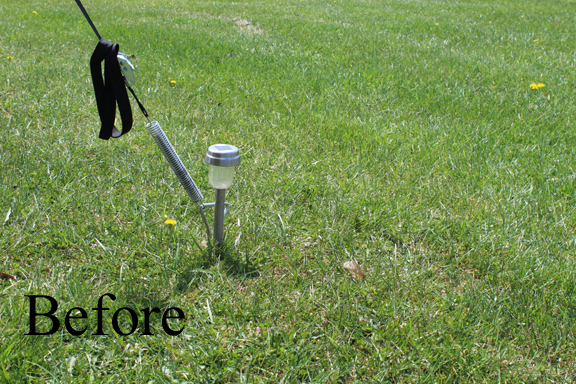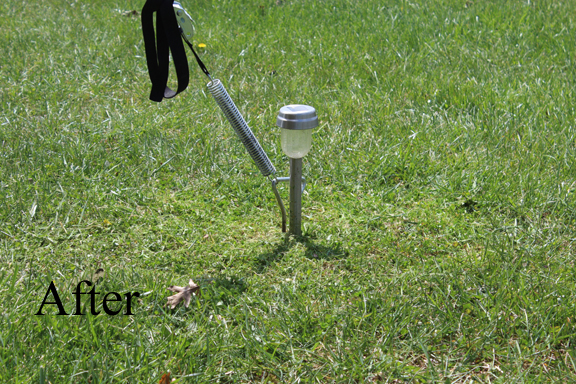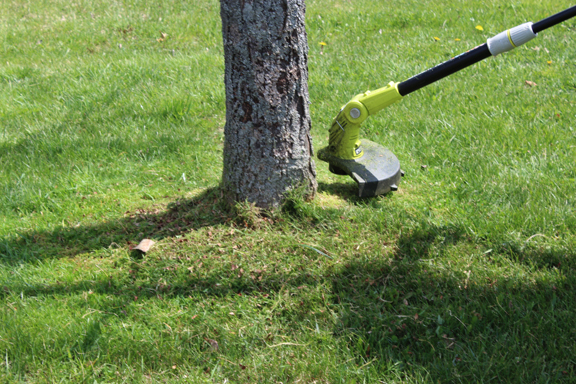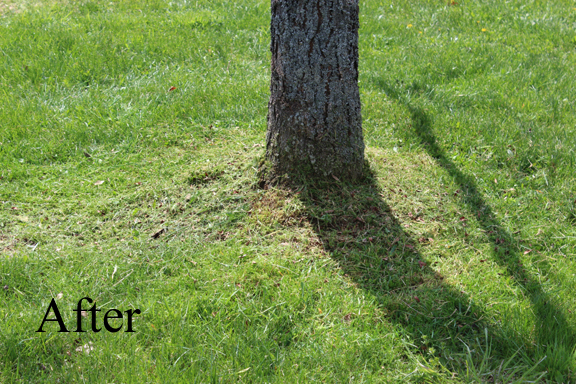 When using the 18V One+ String Trimmer the guard did a good job of keeping the grass from flying all over me. It's nice to finish a job and not have your legs covered in grass!
The trimmer can also be shortened and the handle folds down to make it easy to store in small spaces.
We use this at our campsite because it is so easy to store and light weight to carry around.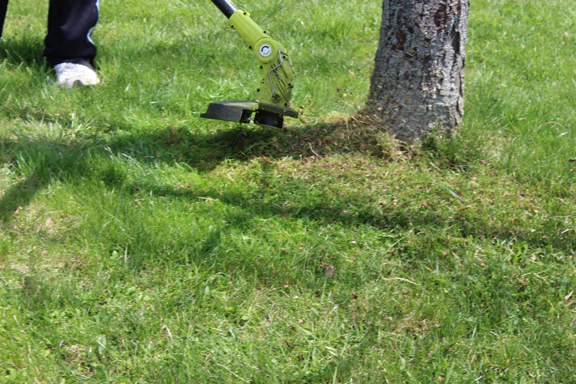 We love using this trimmer at camp!
---
Posted by Dad Knows Best on 06/11/2015 at 4:46 PM in Outdoor Cleaning, Tutorials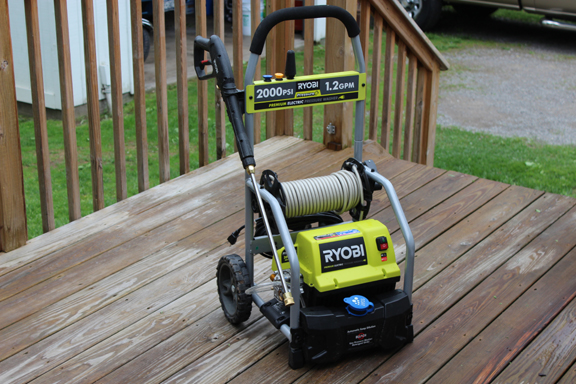 My RYOBI 2000 PSI Electric Pressure Washer did an excellent job cleaning the wood deck and wood furniture.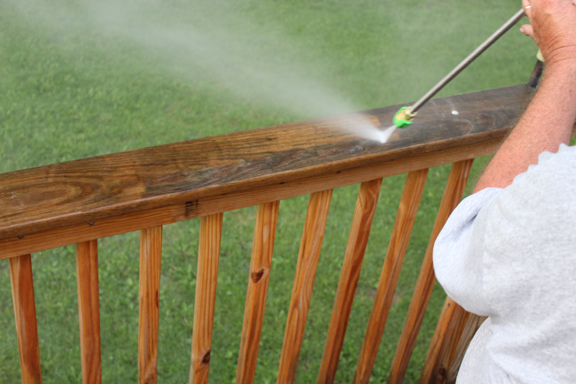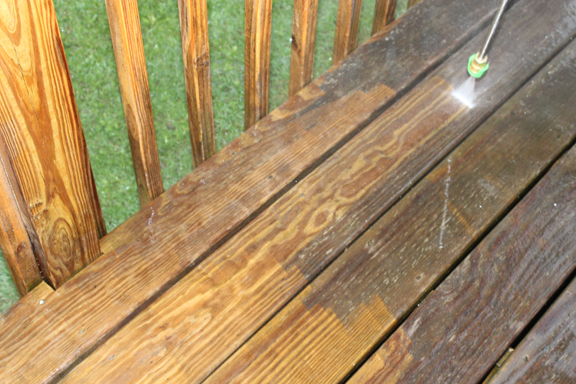 You could see the dirt just wash right off with the water pressure. The on-board soap tank made it really easy to use soap for cleaning too. The before pictures and after pictures are really impressive!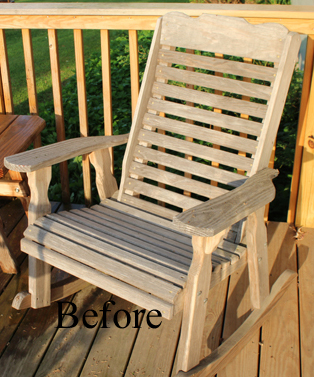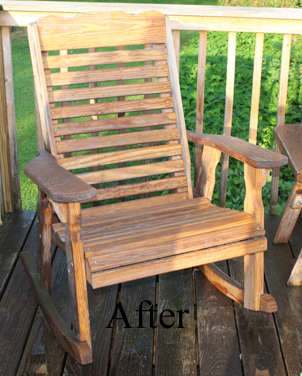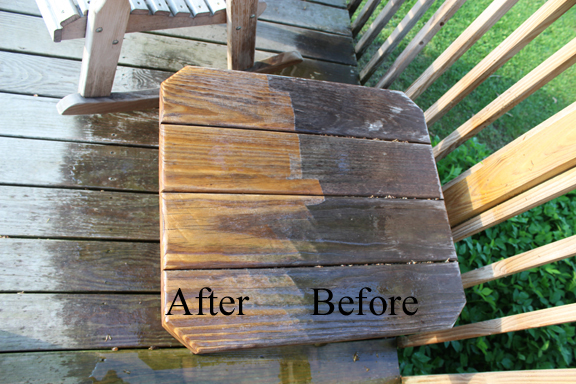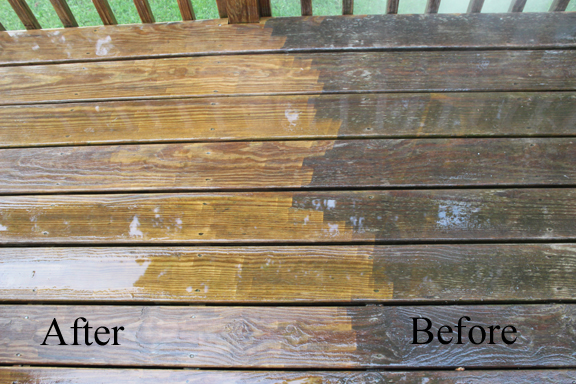 The large wheels on the pressure washer were very convenient and made it easy to move around as you work. It was very quiet when running.
The RYOBI 2000 PSI Pressure Washer has a reel to wind up the water hose and a holder for the wand on-board to keep everything neat. It has a long power cable with a GFI built onto the cord making it safer to use.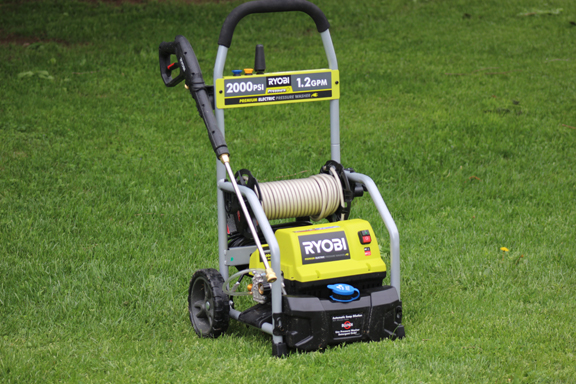 The RYOBI 2000 PSI Electric Pressure Read more
---
Categories
Blog Archives
Related Blogs