Step: 1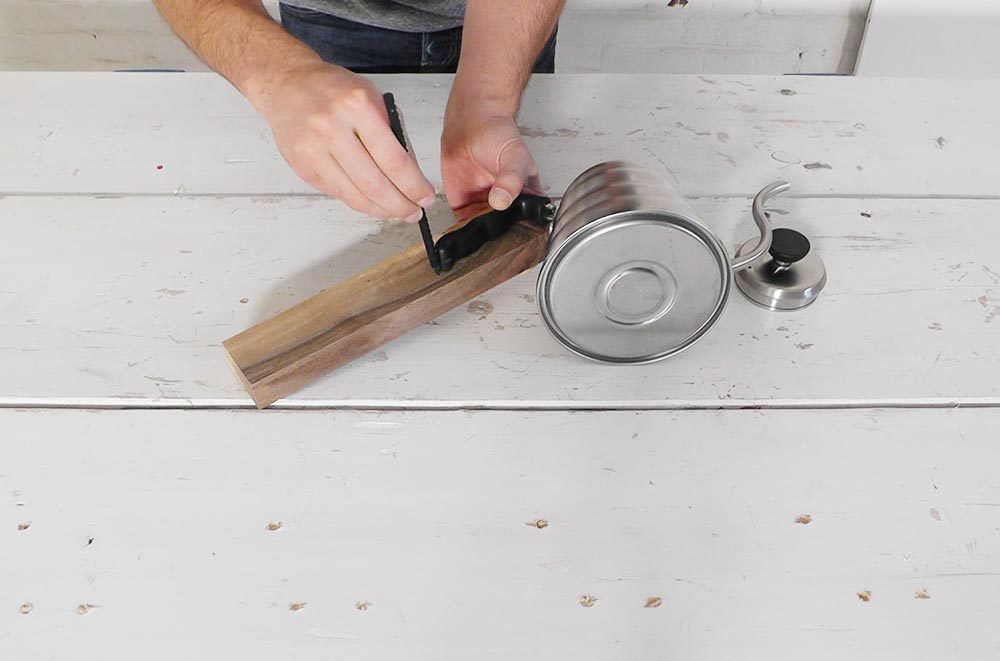 Trace the handle. I traced the outline of the original handle onto the wood with a pencil. I used a piece of 1-inch thick walnut that I had left over from a previous project.
Step: 2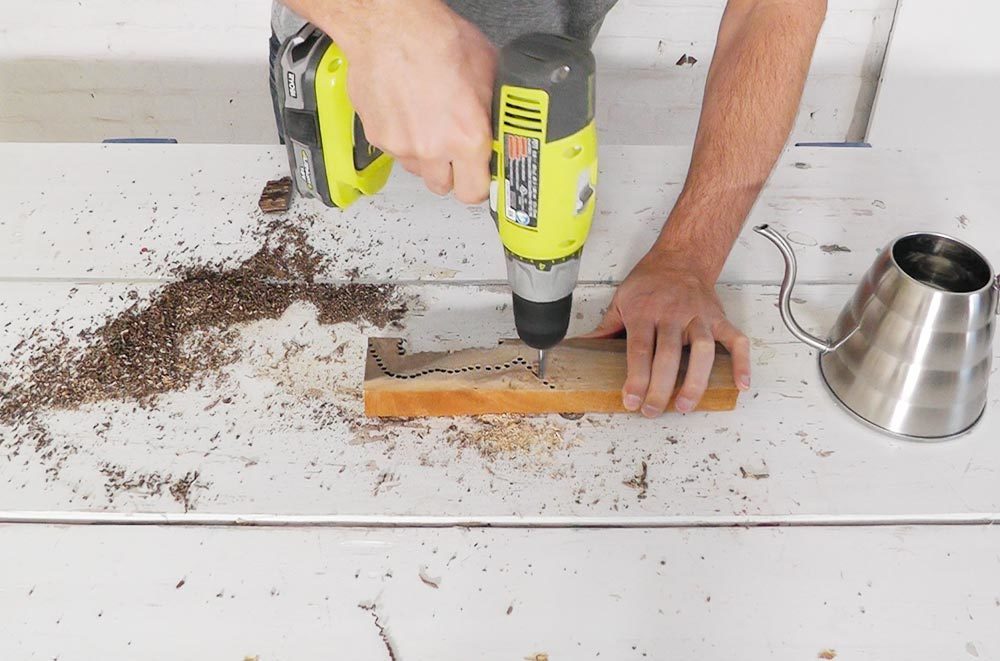 Drill holes. I used a 3/16th diameter brad point bit to drill a series of holes around the traced outline. I like brad point bits for this task since their sharp points keep them from slipping when you drill holes right next to each other. I cut out most of the handle but left a small piece of it connected to the large piece of wood so that it would be easier to clamp and sand.
Step: 3
Carve. I clamped the wood to my worktable and used the carving burr to shape the handle.
Step: 4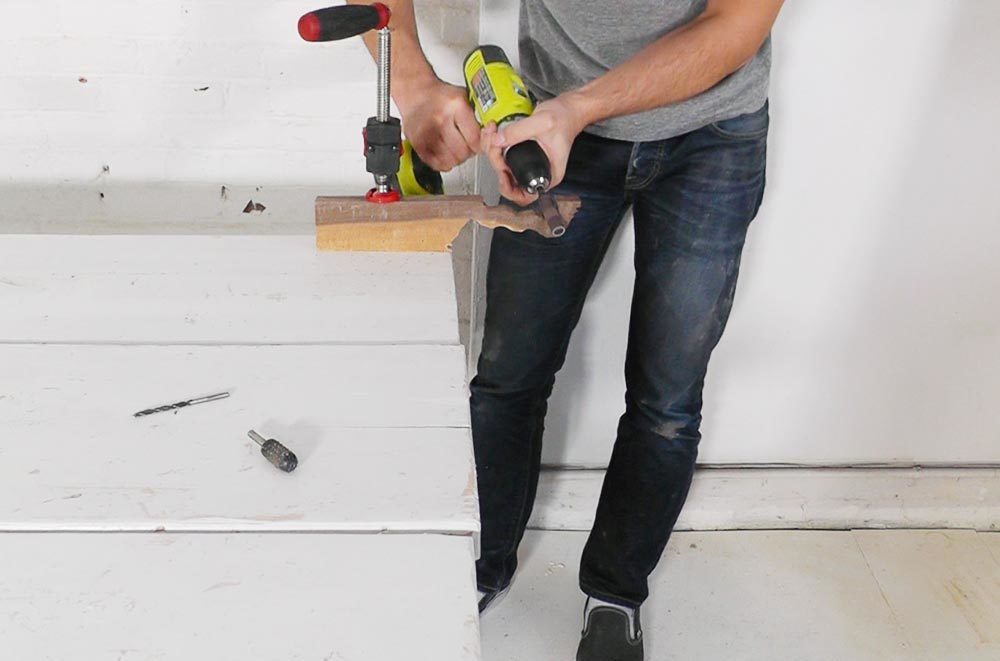 Sand. Once I had the rough shape of the handle I switched to the sanding drum and smoothed down the handle.
Step: 5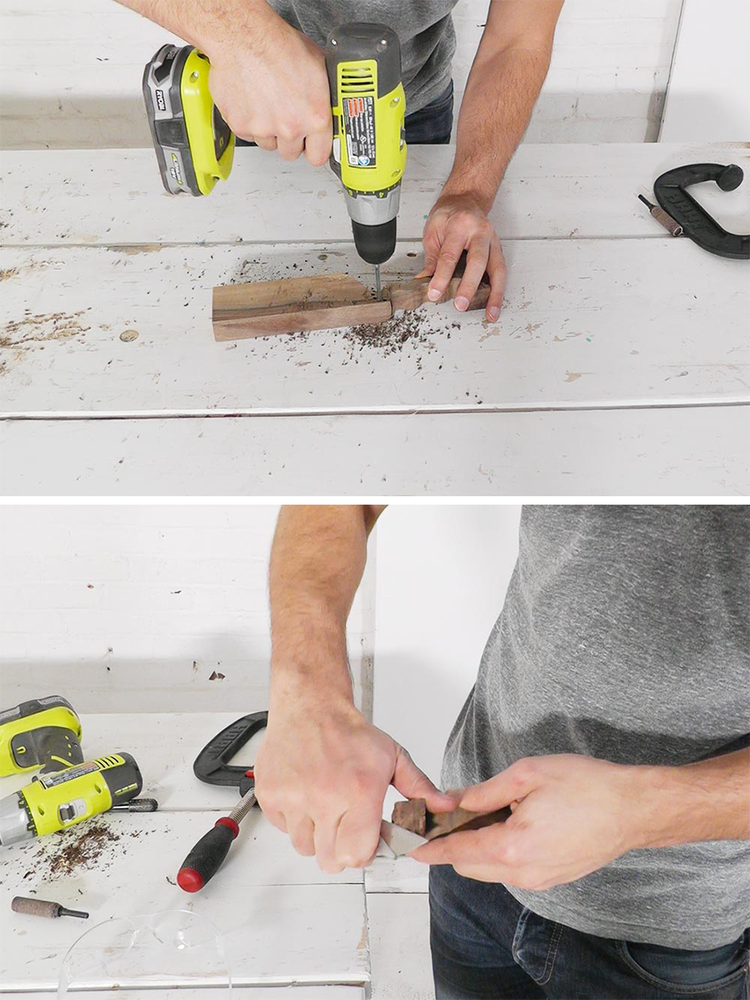 Finish cutting off the handle. Now that the handle was shaped I cut it off from the rest of the wood with the drill. I used a knife to clean up a few drill marks.
Step: 6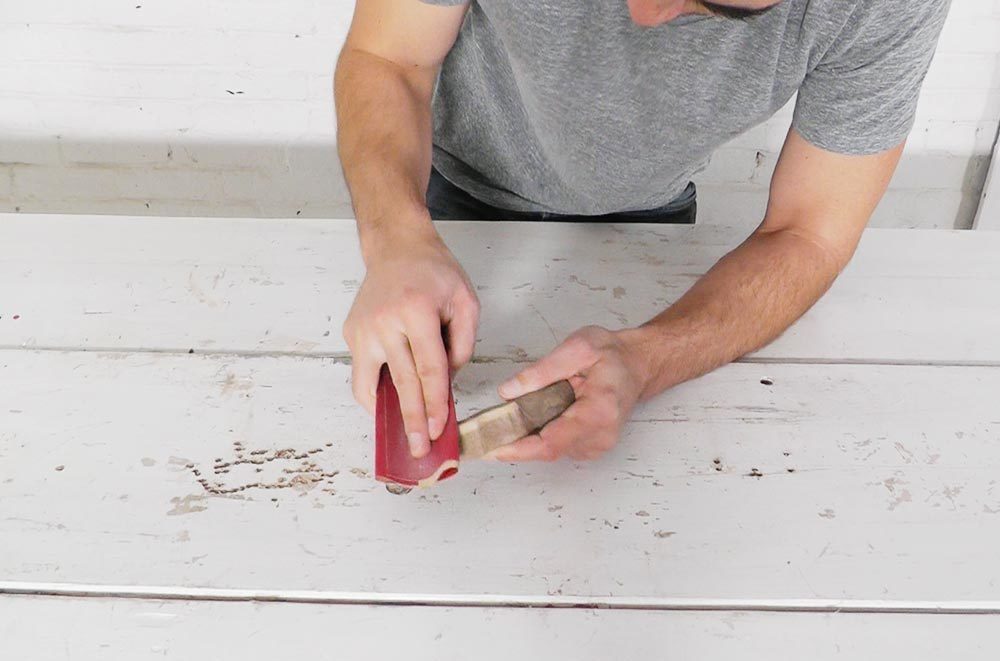 Sand. I used 120 and then 320 grit sandpaper to finish the handle.
Step: 7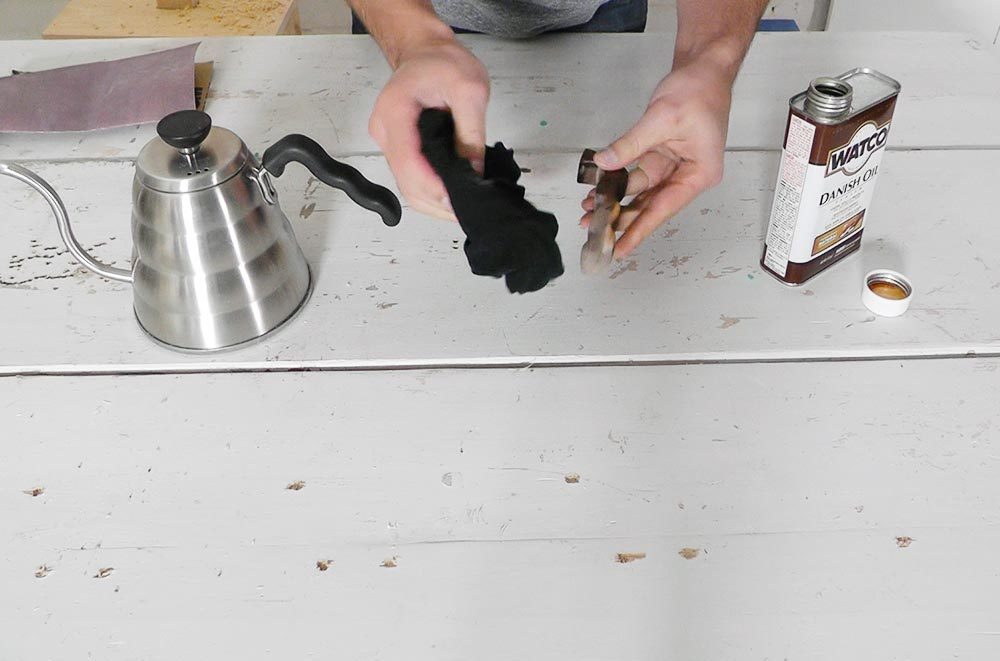 Stain. I finished the walnut with a coat of Danish oil.
Step: 8
Cut out the top knob. I didn't like the design of the original knob. It was too close to the stainless steel and my knuckles would bump into the hot kettle when I would try and remove the lid. I drew a completely new profile for the wooden knob and then cut it out with the drill.
Step: 9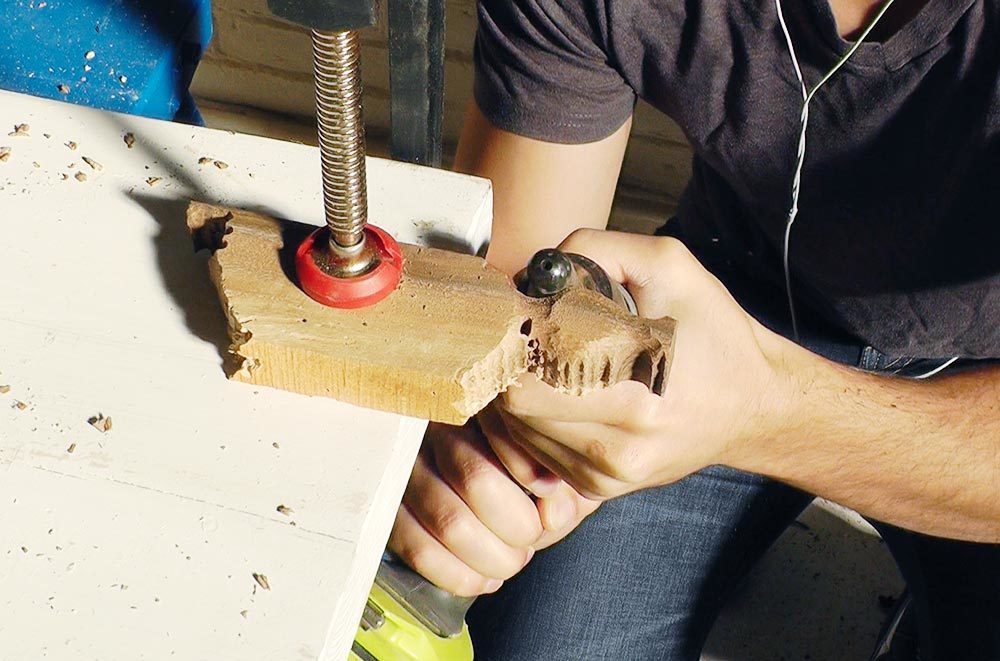 Carve and sand. I carved and finished the knob the same way as the handle.
Step: 10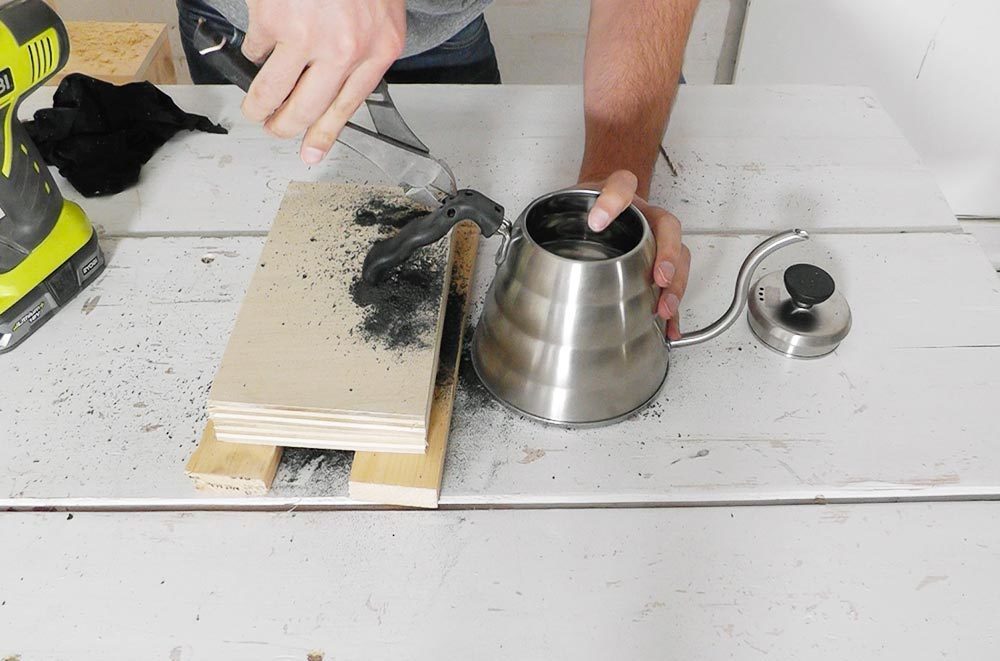 Remove plastic handles. I drilled a series of small holes through the plastic handle and then used wire cutters to clip away the plastic between the holes.
Step: 11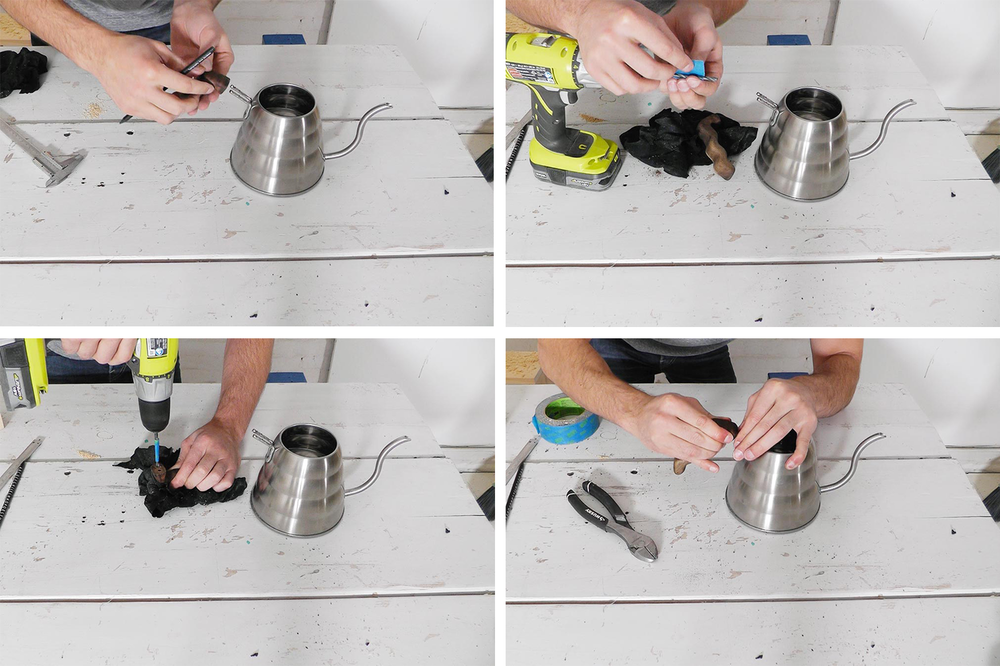 Install new handle. I drilled two holes in the walnut handle to accommodate the metal prongs sticking out from the teakettle. The handle fit on securely but a 2-part epoxy can be used if you don't achieve a tight fight.
Step: 12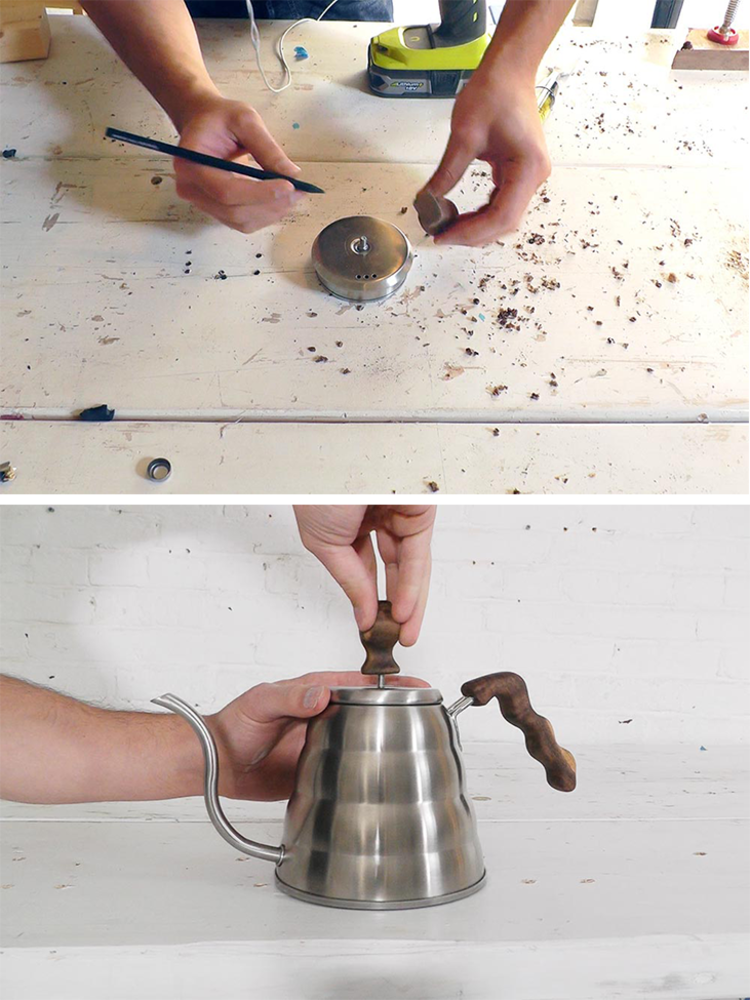 Screw on top knob. The top knob for a kettle screws off. I drilled a hole into the knob and then screwed it onto the lid.