Step: 1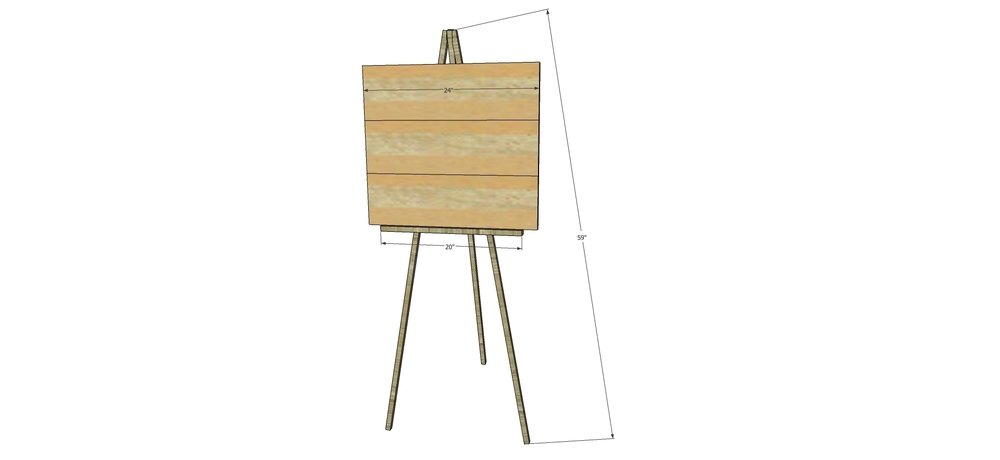 Supplies: • 15' – ¾" x ¾" square moulding • 1 – 1x2x6 pine board • 1 – 1x8x6 pine board • Wood glue • 1 ¼" wood screws • 1 ½" wood screws • ¼" x 3" hex bolt with wing nut Cut List: • 3 – 1x8 @ 24" (sign) • 2 – 1x2 @ 17 ¾" (cleats) • 3 – ¾" moulding @ 59", on 2 pieces cut 10 degree miter at one end (stand legs) • 1 – 1x2 @ 20" (ledge)
Step: 2
Attach the cleats to the back of the sign boards using wood glue and countersunk 1 ¼" wood screws.
Step: 3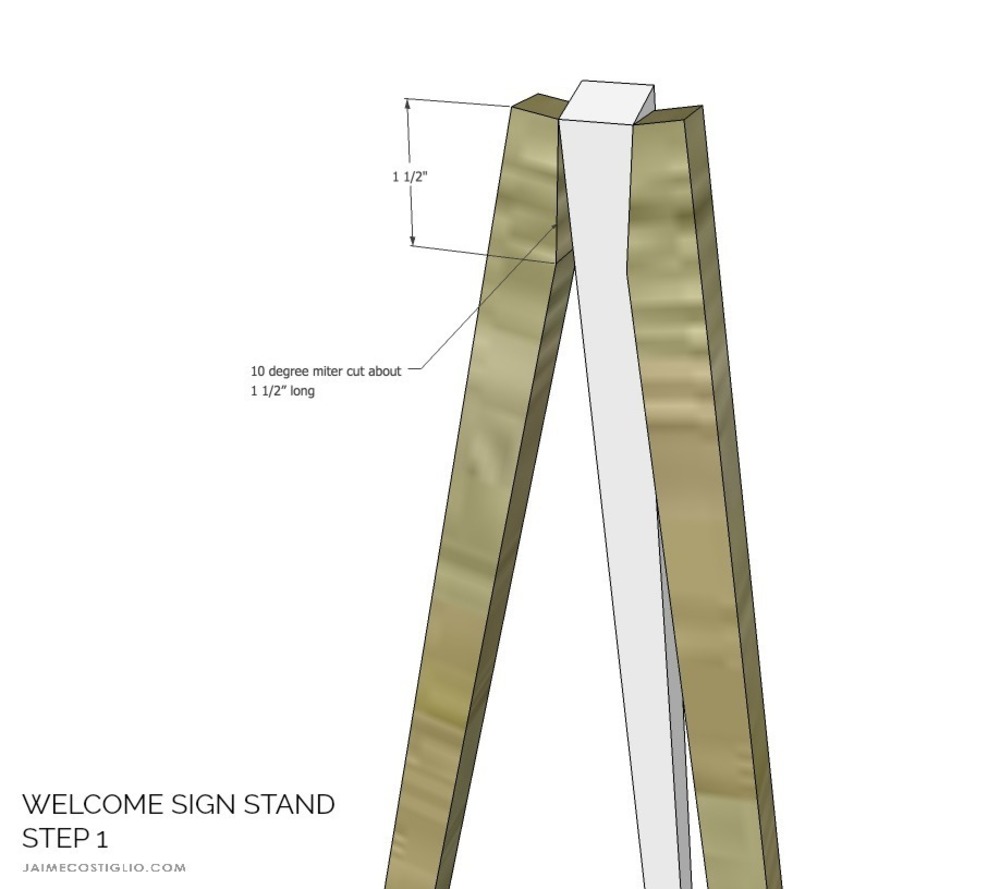 Connect the stand legs as per sketch above. Predrill hole for bolt and insert going through all 3 legs then tighten with wing nut.
Step: 4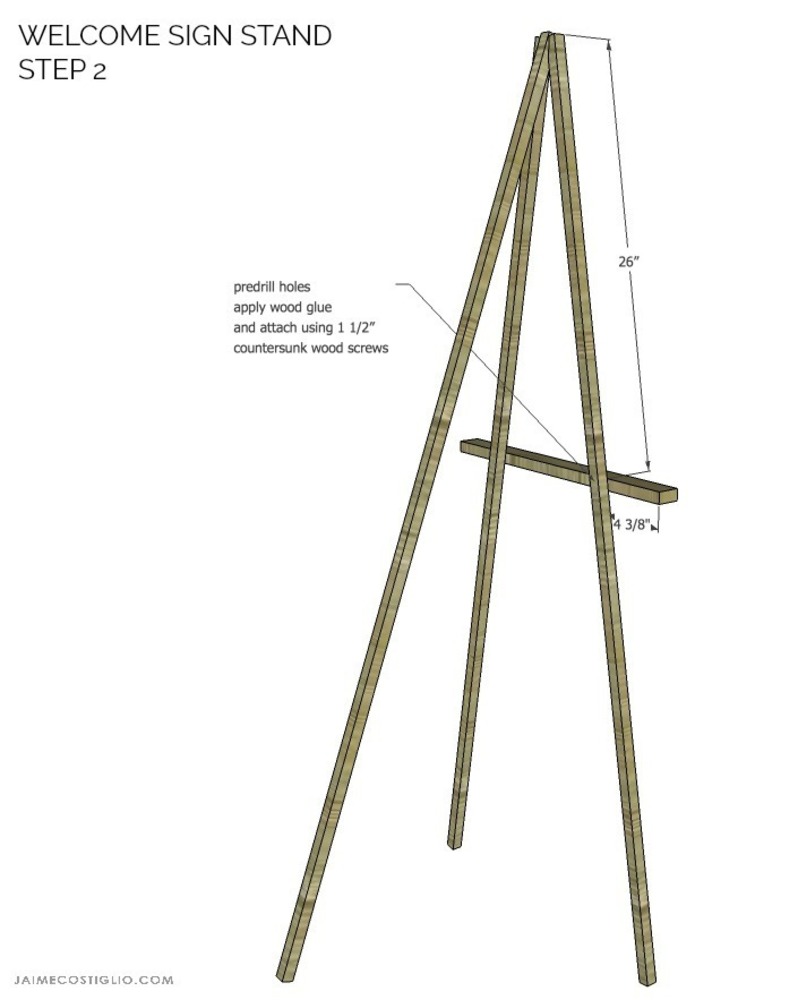 Attach sign ledge using wood glue and 1 ½" countersunk wood screws.