Return to Projects Listing
Wall Mount Bookshelf
Designed to display books with the cover facing forward, this bookshelf makes it easy for kids to choose the book the want.
Steps
---
---
---
---
---
Add the face frame to the plywood shelves using wood glue and 1 1/2" finishing nails. Attach along the front of the face frame, and from the sides. Let dry.
---
Insert the metal pipes through the drilled holes in the 1x6's and attach the pipe caps onto the pipes to keep them in place.
---
Paint or stain as desired. Spray paint the metal pipe with paint rated for metal. Let Dry and Enjoy!
---
spacer
---
---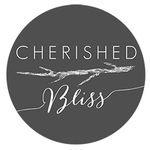 Project Information
Difficulty: Easy
Tools Used:
Materials Used:
1x6

3/4" plywood

1x2

1/2" metal pipe

1 1/4" kreg jig screws

1 1/2" finish nails

Wood glue
also by CherishedBliss
---
Related Projects